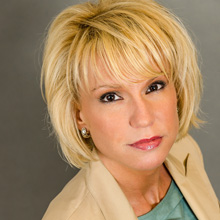 Kimberly Mazzarino has over 16 years of Sales, Customer Service and IT experience
Real-Time Technology Group (RTTG), a leading provider of trusted identity solutions, is pleased to welcome Kimberly Mazzarino as its Director of Customer Relations.
Kim has over 16 years of Sales, Customer Service and IT experience and proven success at designing and implementing processes that keep companies competitive. A skilled Project Manager, strategist and negotiator, she is well versed in all facets of customer-facing solutions.
A graduate of Elon University, Kim served most recently as a Microsoft Certified Specialist -leading Sales, Marketing and Account Management efforts for a consulting company that provides Business Intelligence and Data Warehouse solutions. Prior to that, she worked as Director of Customer Service for a leading global trade information services company.
"Kim is an experienced manager and brings a diverse and strong skill set to Real-Time Technology Group," notes Dan Krantz, CEO. "She will be involved in many facets of the business, from sales and marketing through implementation and customer support. Kim's background in IT Administration enables her to work easily and effectively with our Technology Development team. And, it's beneficial to our clients in helping them achieve their goals using technology they can easily adopt," he adds. "We're very pleased to welcome Kim to the RTTG team."
Download PDF version