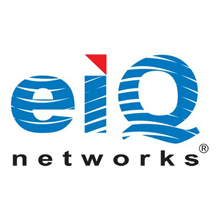 Federal and commercial sectors select eIQnetworks due to an increasing number of cyber attacks
eIQnetworks, Inc., the only global provider of a unified situational awareness solution, recently announced an increasing number of large organisations and federal agencies are choosing situational awareness over next generation SIEM tools, helping the company post record year-on-year third quarter sales, Q3 FY12, ending January 31, 2012.
Revenue was up 60 percent from the same quarter a year earlier. SecureVue, eIQ's unified situational awareness platform, offers security analysts accurate, timely and coherent view of threat, compliance and risk posture enabling them, for the first time, to have a comprehensive understanding of their information systems security state. eIQnetworks continues to attract interest from customers in the federal and commercial sectors as the surge in cyber attacks and advanced persistent threats (APTs) continues unabated
"We are seeing malicious cyber intrusions targeting numerous organisations around the world daily and repeatedly," commented Vijay Basani, president and CEO, eIQnetworks. "In fact, one in five global 5000 companies have already lost the cyber security war. The record growth of eIQ's SecureVue unified situational awareness platform is attributed to organisations realising that today's cyber attacks and APTs cannot be detected by individual security point products, but is best fought with the collection, correlation and analysis of all data through a new, holistic approach called unified situational awareness."
Highlights of eIQ's quarter include:
Published a webinar entitled, "Proactive Threat Discovery and Risk Mitigation Demands Situational Awareness," featuring leading analyst firm, Gartner, which discusses why unified situational awareness is critical to mitigating today's advanced persistent threats (APTs) and WikiLeaks-style insider threats
Delivered greater than 90% cost savings on DISA STIG auditing to multiple federal government customers
Launched SecureVue Express, a free download that allows information security professionals to experience the power of unified situational awareness
Doubled SecureVue Cloud-based, MSSP Security as a Service (SaaS) sales when compared to Q3FY11
Hired West coast channel director to support growing channel activity
Download PDF version
Download PDF version