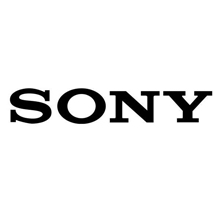 Sony showcased Hybrid Camera solutions, XI's wide-area monitoring & View-DR imaging technology
Sony Security Systems Division displayed key innovations that empower solutions to key market segments at the opening of the 57th ASIS International Seminar & Exhibits.
These include:
Hybrid Camera Surveillance Video solutions, the industry's first network cameras capable of simultaneously transmitting both analog standard and high-definition images over a single coaxial cable. The five Z-Series cameras include fixed-angle, PTZ and minidome models. Matched with Sony receiver units, these are suitable for many applications, especially upgrades to legacy analog/coax installations.
XI's Wide-Area Monitoring, seen in operation for the United States Park Police (USPP) keeping watch over the National Mall in Washington, D.C., and at the recent Baltimore Grand Prix auto race in Maryland. The USPP's project covers over 300 acres from the Capitol steps to the Lincoln Memorial. At the Baltimore Grand Prix, the 240+ megapixel imaging kept watch over the two-mile temporary street circuit providing the equivalent of 200+ traditional surveillance cameras.
View-DRTM dynamic range enhancement imaging technology and the crucial role it can play in situations where high contrast environments hamper effective surveillance. Sony's View-DR equipped 5th-generation network cameras have demonstrated the ability to discern facial features from backlit figures, a typical challenge in, for example, public transportation settings where passengers are first seen stepping in from bright exteriors to dark interiors.
"Visitors to the Sony booth at ASIS 2011 will see our focus on solutions put into action," said Mark Collett, General Manager, Sony Security Systems Division. "This first-ever showing of the full Z-Series Hybrid solution is aimed at educating the industry on the enormous opportunities this opens to carry forward the many customers looking to extend value and capabilities for their coaxbased systems. Also, the XI's Wide-Area Monitoring's full capabilities can now be best seen by its prominent successes."
Collette also noted that important Sony joint projects, too, are on display including Sony's initiative with Envysion to offer video-based business intelligence to movie theaters, a complete market-wise solution enhancing Sony's digital cinema offerings for that industry.
New Product Introductions Add Efficiency, Performance to Established Lines

In addition to the market focus of the Hybrid Solution, XI's and View-DR, new product introductions for ASIS 2011 include notable additions to some of Sony's well-established lines including:
Four new analogue cameras with increased resolution and dynamic range. SSC-FM530 and SSC-FM560 Series dome cameras along with SSC-FB530 and SSC-FB560 Series CS mount fixed type design cameras achieve 7000 TVL resolution enhanced with DynaViewSX dynamic range enhancement technology to bring out the finest details.
Three new Standard Definition network cameras with groundbreaking price/performance. The fixed-angle SNC-EB520, Minidome SNC-EM520 and Minidome vandal proof SNC-EM521 are capable of capturing images at 30fps. The addition of H.264 compression in SD allows for exceptional bandwidth efficiency.
Download PDF version