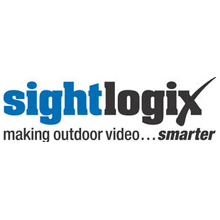 SightLogix CEO to speak on Thermal Imaging on March 29, 2012 during ISC West, Las Vegas
John Romanowich, President and CEO of SightLogix, Inc., will participate in an ISC Premier Education panel discussion on the latest trends in thermal imaging Thursday, March 29th, 2012 during ISC West in Las Vegas. The session will also cover infrared and other "night vision" technologies, highlighting trends such as lower pricing that now makes thermal imaging more accessible to mainstream applications.
"This panel will educate integrators and end-users about the right products for their applications," said Mr. Romanowich. "New developments in thermal imaging and image processing have lowered costs and opened up mainstream market opportunities for these proven technologies."
The ISC West session is titled "Surveillance in the Dark: Thermal, Infrared, Night Vision or Light Finder Technology – Which is Right for You?" The panel discussion with multiple industry experts will be held from 11:30 a.m. to 12:30 p.m. on Thursday, March 29th, the second day of ISC West at the Sands Expo & Convention Center in Las Vegas.
SightLogix is the manufacturer of the all-new SightSensor, which delivers the most accurate video analytics and clearest thermal images for perimeter security applications at mainstream pricing. SightLogix thermal smart cameras set a new benchmark of accuracy and image quality, providing more image detail despite varying conditions of rain, snow, fog, wind or humidity. The cameras adapt to any environment to provide discriminating detail at night or during the day, and overcome typical thermal imaging problems such as "whiteout" or blurry images.
Download PDF version