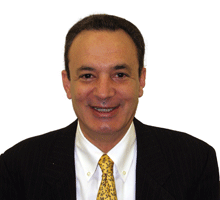 Gary brings 20 years of security experience to automated outdoor video leader, SightLogix
SightLogix,
the leading supplier of outdoor video analytic solutions for wide area and perimeter security, has named Gary Green as Director of Sales for the Southeast U.S. region. Mr. Green has more than 20 years of security sales and leadership experience and comes to SightLogix from a sales management position at Siemens Building Technologies' electronic security business.
"We are excited to have Gary Green join SightLogix,"
said Dan Hearn, Vice President of Sales, SightLogix.
"Gary's proven record of success related to perimeter security and critical infrastructure applications prepares him well to drive SightLogix' expansion in this important geographic region."


Mr. Green previously directed national critical infrastructure sales for GDI, a security integration company specialising in perimeter intrusion detection systems (PIDS) for the petroleum, water and utility industries. He also held leadership positions at The Stanley Works Co. (Best Access Systems), Westar Energy (Protection One), SBC (SecurityLink from Ameritech), Wells Fargo Alarm, Raytheon and Litton Industries.
Recognised as a leader in intelligent video surveillance systems that provide efficient, cost-effective management of outdoor areas, SightLogix' combination of edge-based video analytics, long and wide area coverage, and geo-spatial target tracking have been deployed around the world to meet the critical security needs of the transportation, energy, utility, chemical, information technology, public safety and defence industries.
Download PDF version