Dome cameras Comparison: Hikvision, LILIN
(4)
| | | | | |
| --- | --- | --- | --- | --- |
| | Hikvision DS-2AE7225TI-A(C) | LILIN PIH800 | LILIN PIH518H | LILIN LCRS485 |
| Chip Inch Size | 1/3 | -- | -- | -- |
| Colour Type | Colour / Monochrome | -- | -- | -- |
| Resolution TVL | 2MP | -- | -- | -- |
| Sensitivity lux | 0~ 0.005 | -- | -- | -- |
| Digital (DSP) | ✔ | -- | -- | -- |
| Indoor/Outdoor | Outdoor | -- | -- | -- |
| Voltage | 24 V AC | -- | -- | -- |
| Focal length | 4.8 ~ 120mm | -- | -- | -- |
| Back Light Compensation | ✔ | -- | -- | -- |
| Auto Gain Control | ✔ | -- | -- | -- |
| White Balance | ✔ | -- | -- | -- |
| Electronic Shutter range | 1/1 ~ 1/10,000 s | -- | -- | -- |
| Signal Mode | PAL, NTSC | -- | -- | -- |
| Accessories | -- | Joystick controller for PIH717 dome | External housing for PIH717 dome | RS-485 encoder for controlling domes |
Featured security companies


Related Videos
AxxonSoft releases Axxon Next which provides offline video analytics solution
AxxonSoft releases Multicamera Face & LPR search to find recognised faces and number plates
AxxonSoft releases Neural Network Analytics for early visual detection of fires LILIN helps Banqiao train station upgrade to IP-based video security system
Strategically installed LILIN cameras at blind spots & access points provide extra visual security to deter vandalism or theft Based upon the current statistics, roughly 80% of the criminal acts at shopping centres and business offices occur in the parking lot. Therefore, Banqiao train station, relocated in 1999 in Banqiao, New Taipei City, Taiwan, recently took the necessary measure and upgraded its 3-story indoor parking facility video surveillance system to an IP based video system, consisting of LILIN network cameras, to identify license plate numbers, perform people identification, crime prevention, and event detection. Banqiao station's parking structure has the capacity for more than 1,000 vehicles, and it is definitely the top priority for the station management team to have reliable guards and video surveillance systems in place to detect intruders, observe activity, inspect vehicles, observe illegal entry attempts, and observe unusual circumstances. LILIN, the preferred choice in video surveillance LILIN surveillance solutions provide the best network security cameras and surveillance server system to secure life and property in the parking lots. LILIN solutions are able to provide security, perform territorial control, and real-time accounting of free parking places, and presence of transport vehicles. Travelers or visitors who park at Banqiao station parking complex get the peace of mind that they deserve through the support of LILIN surveillance solution. Remote monitoring for indoor parking surveillance What Banqiao parking facility needs is a security camera system with multiple cameras located throughout the indoor parking lot needs to be remotely monitored and recorded in the main building. Strategically installing LILIN surveillance cameras – CMG178H, IPR428ESX3, PIH-0442N4.3, PIH-0542P3.6 at blind spots, key access points, or back gates to provide the extra visual security required to deter vandalism or theft. Results & benefits of LILIN surveillance solution The entire parking site operation can be monitored, notifications can be sent when equipment failures occur, and labour cost is largely saved in patrolling. Lot usage and activity can be easily ascertained by viewing both live cameras and historical archives captured on site. Video data can also be used for law enforcement, as well as enhance parking facility security on the whole. Enhance parking lot overall security Saves the labour cost in patrolling Increase operational efficiencies Video data can be used for law enforcement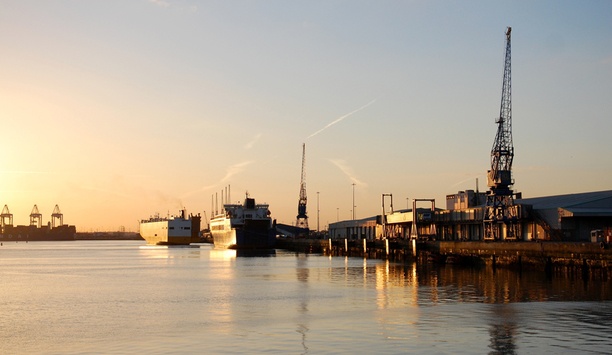 Vicon secures the Port of Southampton with complete surveillance solutions
As the UK's busiest Cruise Port, and home to the second largest container port in the UK, the Port of Southampton believes it is imperative to provide relevant video surveillance across its large property portfolio. Every day, a huge volume of passengers and cargo pass through the Port, including travellers on some of the world's largest cruise ships and the majority of motor vehicles exported from the UK, which arrive at the Port by train and transporter. VIcon expansion throughout port facilities The installation of Vicon cameras and ViconNet video management solutions began with the installation of high-performance Surveyor PTZ domes at the port's fourth cruise terminal, and the subsequent request of the Port's security team for software that could maximise the video quality obtained from these cameras. The success of this initial project has resulted in the expansion of Vicon solutions through much of the port facilities, including over 200 cameras and over 20 hybrid DVRs located across the port, including the cruise terminals, the dock gates, car parks and to monitor marine traffic. The installation also includes software for capturing license plates and drivers' faces at the dock gates and alarm-triggered recording of video to monitor the rail crossings. Sony HD network cameras enhance security at Bank of China's Shanxi branch
SNC-RH124 Network HD Rapid Dome Cameras are installed at the entrances Background: The Shanxi branch is headquartered in Taiyuan, the capital city of Shanxi Province. Opened in 1977, the branch has expanded to include 10 second-level branch offices and five sub-branches, with a total of 305 locations serving 11 Shanxi cities. It currently employs about 9,000 people. Services may be accessed in person at branch locations, or by using self-service facilities, telephonic banking, and online banking. Challenges With its business base expanding, the branch moved its headquarters into a newly constructed building in 2011. To support its growing business, the branch deployed an advanced security system that is superior to conventional analog systems, as it offers better image quality, centralised management and maintenance, and superior scalability. This system uses HD network cameras on a broad scale to achieve high-quality surveillance. Sony's solutions The network at the new office incorporates 500 HD network cameras, 200 SD network cameras, and Sony's analog cameras deployed in elevators and other small spaces. Sony's SNC-CH140 Network HD Fixed Cameras, featuring wide dynamic range, are deployed at counters and in the consumer credit area, overseas services area, and ATM and safety deposit box areas. SNC-RH124 Network HD Rapid Dome Cameras are installed at the entrances, and SNC-DH140 Network HD Mini Dome cameras – featuring wide dynamic range and high sensitivity – are installed in offices and underground parking areas. Low-cost, compact SSC-N11 cameras are installed in elevators. Results Sony's HD network cameras equipped with View-DR technology, featuring wide dynamic range and backlight compensation, deliver clear images in low-light and high-contrast areas. These cameras are equipped with a DEPA™ Advanced intelligent video and audio analytics capability, and include two-way audio, advanced audio detection, and voice alert – they quickly generate an alarm when detecting use of a forged bank card. Criminals may commit various illegal acts at ATM sites: stealing money; making money transfers; and damaging or destroying machines by hitting them, breaking them in half, or even digging them up. Sony's cameras are very helpful in recording the details of these offenses both visually and audibly, in real time.
Featured white papers
Nine ways to make your retail security system work harder
Download
Financial institutions require future-ready physical security technologies
Download
Understanding the trade-off between image resolution and field of view
Download