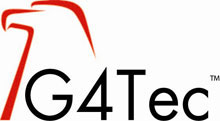 Group 4 Technology announce a new partnership with DAP Technologies to bring the best technologies together
Group 4 Technology, a global market leader in providing fully integrated security solutions, is pleased to announce a new partnership with DAP Technologies. DAP, part of RMT, Inc., (a Roper Industries company), provides rugged, highly customisable hardware solutions for mission-critical applications deployed in challenging environments. The new partnership brings the best technology together to engineer a state-of-the-art handheld security solution to be used in highly sensitive and mission critical deployments.
Group 4 Technology's Symmetry™ Security Management System provides intelligent networked solutions scaled to manage access control and video in security management challenges from small, remote facilities to multi-national government and non-government organisations located around the globe. Utilising software designed by Hawkeye Technology, an independent software developer, integration between Symmetry and DAP's CE3240 series of handheld computers will help increase the productivity of data collection, processing and transmission producing a highly secure, completely mobile security solution. This versatile solution will target military organisations, utilities and the transportation industry, but remains flexible enough to be used in any environment.
DAP's handheld and in-vehicle computers are designed to meet the high performance standards required in a variety of industrial and outdoor applications.
Group 4 Technology provides intelligent networked solutions scaled to manage access control and video
They are built to handle rough treatment and extreme weather conditions.
"Several industries need a rugged, highly secure and portable security solution to reduce the risk of unauthorised entrances in highly sensitive areas," said Group 4 Technology Chief Technology Officer, David Ella. "This new product offering will provide our customers with a versatile, vastly reliable option that will help reduce risk."
"Intelligent security - including access control, identity management, and video surveillance - is no longer bound to an office. It's workable in the field," said Dave Sylvester, President of RMT, Inc. "We are excited to form this partnership with Group 4 Technology, and together with Hawkeye, offer a fully-rugged handheld computer family that will mobilise security in even the harshest environments."
Download PDF version