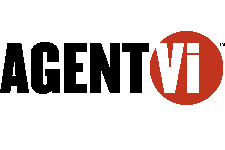 Brand and organizational expansion support corporate growth and soaring enterprise demand for Agent Vi's next-generation enterprise grade digital video analytics
Aspectus Video Intelligence, Inc., today announced that it has officially changed its corporate name and brand to Agent Video Intelligence™ (Agent Vi™) due to overwhelming enterprise demand for its Agent Vi™ software technology. The company also announced an expanded global sales and technical support team and disclosed that headquarters, sales and marketing functions will be located in New York City, all effective immediately.
Brand evolves as enterprise interest in video analytics soars
"Our new name and brand image is the direct result of the overwhelming response we've received from the enterprise market in the U.S. regarding our video analytics technology," said Dieter Kondek, President and CEO of Agent Video Intelligence. "For the past year, enterprise interest in security has soared, playing catch up with the public sector following the September 11, 2001 attacks. Since our Agent Vi software is being specified by enterprise customers, our senior leadership team felt the time was right to re-brand our company and software lines around 'Agent' - our key market differentiator."
Kondek continued, "Agent is synonymous with the functional strengths of our software and is much better suited for communicating our brand to the enterprise. Our ultimate goal is for our name to become 'the industry standard in video analytics software' in much the same manner as have Intel Inside® (Pentium Chips) and Dolby® (Dolby Noise Reduction)."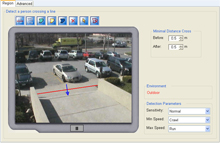 With over three years of successful field deployment, Agent Vi has quickly become the acknowledged market leader in the next generation of digital video analytics. Agent Vi enterprise-grade pilot projects and field trials have already prevented terrorist actions at an Israeli prison and are successfully detecting user-defined events at borders, prisons, airports, railways/transit systems and financial institutions. Also, water authorities, critical infrastructure, government facilities and highways throughout the world. Current named customers include: the U.S. Department of Energy, DHL, Israeli Ministry of Justice, Israeli Prison Service and Israel Railways. Agent Vi software has been specified by both the Houston Metro and Philadelphia's SEPTA mass transit systems.
Organisational expansion supports growth in enterprise market
"The addition of Gary Thomas (former Western Region Sales Director at Vidient Systems, Inc.), George Daly (former Federal Agency Account Manager and Gateway Specialist at Symantec Corp.), Dwain Wright (former Sales Engineer Manager at Vidient Systems, Inc.) and Jeff Ogborn (former Director of Technical Support at DynaPel Systems, Inc.) completes our worldwide sales and tech support team," stated Kondek. "Our original team has done a great job developing and marketing our Agent Vi software in Europe and Israel.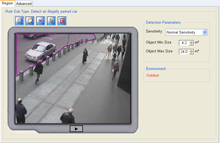 But given the increasing interest by U.S.-based enterprises of late, it became obvious to everyone here that our day-to-day sales and marketing operations needed to be headquartered in New York in order to best service the U.S. enterprise market. Given the depth of artificial intelligence expertise in Israel's R&D community, we decided to maintain our R&D operations in Tel Aviv and have established regional sales and marketing offices in Pleasanton, CA; Atlanta, GA, and Madrid, Spain."
More on AGENT Vi
Download PDF version