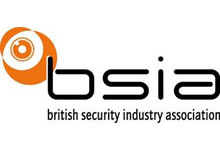 BSIA is encouraging information destruction companies to take advantage of new National Occupational Standards (NOS) for the sector
The
British Security Industry Association
is encouraging information destruction companies to take advantage of new National Occupational Standards (NOS) for the sector.
The new suite of standards, published earlier this year, define the level of competence needed to work in the information destruction sector, raise professionalism and in the future could inform an industry recognised training qualification for the sector.
BSIA Information Destruction Section Chairman, Russell Harris, comments: "Throughout the development of the standards for the ID sector, the BSIA worked closely with Skills for Security. We are urging the sector to embrace the NOS for their employees in order for information destruction companies to fully benefit from a trained workforce and raise the professionalism of their industry."
"The NOS cover the key activities undertaken within the occupation and the circumstances the job holder is likely to encounter. The standards are viewed by managers as an indispensable tool for managing a highly skilled workforce and provide benchmarks of good practice across the UK."
The NOS cover the following areas: vehicle and equipment safety checks, customer service, risk assessment, health and safety, use of IT, vehicle load security and good driving techniques.
Download PDF version
Download PDF version