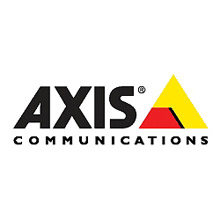 Axis Communications (UK) Ltd has opened the doors to its new UK headquarters, located in larger premises on the Ladygrove Court business park near Hitchin in Hertfordshire. Its new headquarters represents a significant increase in space, reflecting the growth in personnel and the growing requirement for training and conference facilities to accommodate its customers and partners.
There are a number of active training programmes available to Axis partners, ranging from Axis Academy, Business Academy and the recently launched A&E (Architecture and Engineering) programmes. The Axis Training Centre is located adjacent to the UK Headquarters and can accommodate training courses and seminars for up to thirty people. The dedicated training room offers flexibility for technical training or business presentations.
The new headquarters also features a conference room, which also displays all of the latest Axis network cameras and servers, allowing visitors to receive demonstrations and compare between products.
During Axis'10 years of trading in the UK, Axis opened its first UK office in 2001, and moved to Ladygrove Court in 2003. Within the last twelve months, Axis has doubled its UK staff.
Steve Gorski, managing director, Axis Communications UK Ltd, commented. "Our new UK headquarters marks an important stage in our UK expansion, offering our business the facilities it needs to serve our customers better. We know that our customers and partners will appreciate the new dedicated training and conference rooms, allowing us to increase our training capacity in terms of people attending but also in the breadth of training and support we offer. We look forward to continued growth and success, and further expansion."
Download PDF version
Download PDF version