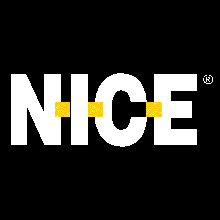 NICE Systems, the global provider of advanced solutions that enable organisations to extract Insight from Interactions™ to drive performance, recently announced that it won a major security project award, receiving an order at over US$5 million for the supply of its advanced IP-based digital video content analytics solutions for implementation at a major international city's police force. NICE was selected to help the city's police forces deter city centre terror and criminal activities, enable surveillance of illegal activities, and provide event and incident investigation and management.
NICE will enable this city's public authorities to enhance security provision at public areas, including public transportation, government buildings and other institutions. The solution will enable the city's command and control centres to enhance public security by simultaneously monitoring multiple sites, with analytic capabilities and automatic alarm management.
NICE's solution, with advanced transmission, recording and content analysis capabilities will deliver real-time alerts on potential threats to security personnel and to the public. The moments leading up to an alert will be automatically replayed allowing staff to intuitively investigate an incident, understand its context and cause and, more importantly, decide what action to take. Such proactive management and assessment of alarms and the correlating potential risk will enable the city's police and other security personnel to anticipate security breaches and improve response time. The result is enhanced safety and security for the region's residents.
"This project reflects the growing need of cities around the world to protect their residents from potential terror and criminal threats," said Israel Livnat, President, Security Group, NICE Systems Ltd.
"This win is further evidence that NICE's advanced content analytics along with our superior digital video performance can significantly increase the speed of threat detection and efficiency of corrective action. It also reflects the success of our strategy for large scale multi-million dollar security projects, providing advanced solutions to city centres, other public authorities and governments all over the world, which are seeking to enhance their capabilities in protecting the public."
Download PDF version
Download PDF version