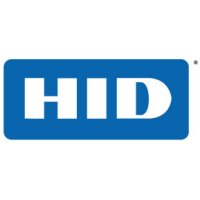 HID Connect, the partnership arm of HID Global, a leading manufacturer in the access control industry, was proud to hold its first EMEA region iNNOVATION conference on November 29-30, 2006. Introducing HID Connect to development partners in EMEA, the event followed the success of the iNNOVATION2006 conference held in San Diego in September 2006.

More than 20 development partners participated in the two-day event held at the Radisson SAS hotel at London Stansted airport. To supplement the partner-focused event, Bruce Bianco, president of Synercard®, presented Asure ID® and SmartGate™ to the EMEA Partner community.

''I was delighted to see over 20 partners attend iNNOVATION EMEA, it provided the perfect opportunity to bring everyone together to form a strong partner community, creating a foundation for the future of HID Connect, for both our partners and for HID Global'' said David Sullivan Managing Director of HID Global in the EMEA.

Focused on expanding the use of HID Global technology beyond HID manufactured products, HID Connect promotes applications and products that use HID 13.56 MHz iCLASS® and 125 kHz proximity technologies. HID Connect, headed by Debra Spitler, HID Global's executive vice president of HID Connect, provides a unique platform for software and hardware development capabilities.

HID Connect's ultimate goal is to help end-users to "do more than open the door" with their HID cards. Applications currently being developed through HID Connect include, but are not limited to, time and attendance, PC secure log-on, point-of-sale/cashless vending, biometrics, parking, arming/disarming of security alarm panels, electronic standalone battery powered door locks, first responder/handheld products and intercom and other communication systems.

HID Connect offers third-party providers the ability to grow their businesses by helping end-users to use their existing HID technology-enabled cards for new applications. The program encompasses a number of initiatives including embedded technologies (such as OEM modules embedded in third-party hardware and "Tag" level products embedded in third-party devices used as credentials), the HID Connect Partner program, Axio™ RFID electromechanical locking cylinders and finished goods integrated into applications and solutions outside of the traditional physical security space.

"HID Connect is focused on positioning HID as a platform provider to help expand and support the new 'ecosystem' that requires a single credential for many day-to-day applications," said Debra Spitler, HID Global's executive vice president of HID Connect. "HID Global's strength in all aspects of secure credentialing allows us to extend the use of a single secure credential to cost-effectively and conveniently solve additional business problems throughout an enterprise."

Based on the level of partnership, partners may benefit from the HID Connect program through a number of cooperative promotions like exposure in HID tradeshow booths, solutions seminars, lead sharing, cooperative advertising and other forms of marketing and development support. Companies interested in working with HID Connect can contact Brian Blackmore (executive manager of HID Connect in EMEA) to begin developing inside the program.
More on HID
Download PDF version
Download PDF version