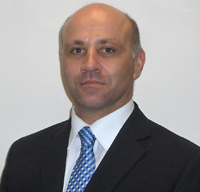 Logistics Manager joins LILIN
LILIN, Taiwan' largest CCTV manufacturer, today announced the appointment of David Loveridge as Logistics Manager.
The position has been created following continued growth within the company. In his new role David Loveridge will be responsible for Supply Chain Management and Warehouse Operations. With over 18 years experience within logistics, David joins LILIN having previously worked at Belkin Ltd. David's earlier roles include Contract Manager at Concord Logistics, where he spent over 8 years.
Jason Hill, LILIN's Managing Director, commented, "The appointment of David Loveridge strengthens our assurance to continue to invest in perfect customer support and improve the quality of all aspects of our business. I am pleased to welcome David to the team."
More on Merit Li-Lin
Download PDF version