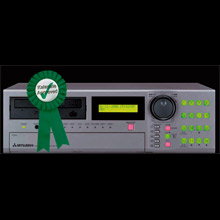 Mitsubishi Electric is a leading manufacturer of high quality and reliable security solutions, and is proud to announce that their range of digital security recorders have been approved by the Kalagate Imagery Bureau.
All of Mitsubishi's DX-TL recorders have been designed as fully featured, reliable solutions that are suitable for a range of applications such as retail, banking, corporate and the public sector. All come with a 24 month warranty and support from Mitsubishi's in-house technical and service team, and are now Kalagate approved.
Established in 1989, the Kalagate Imagery Bureau is a leading provider of Forensic Imagery Interpretation and Analysis services within the UK, and has a well-merited international reputation that extends beyond law enforcement and the legal community.
Mitsubishi's DVR range comprises of the three fully featured models DX-TL4509E, DX-TL4516E and DX-TL5000E.
Dean Kemp, UK Sales Manager, said: "We have always been confident that our range of DVRs has been manufactured to the highest possible standards, and we are very pleased that the Kalagate Imagery Bureau has approved our DVR's demonstrating their functionality and suitability for a host of applications."
Download PDF version