CBRNe Summit Europe 2019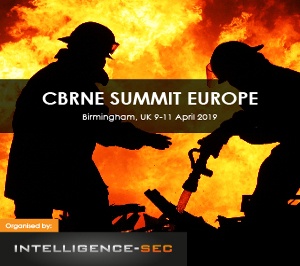 Type:

International security

9 - 11 Apr, 2019
Birmingham, United Kingdom (UK)
Jurys Inn Hotel, 245 Broad Street, Birmingham, B1 2HQ, United Kingdom (UK)
View on map
---
Event Overview:
CBRNe Summit Europe 2019 - Improving CBRNe capabilities for the military and emergency services
CBRNe threats are becoming a more regular occurrence in major cities across Europe. Many civil and military agencies are now having to improve their response times to major incidents and know on the scene how to quickly resolve the situation. The UK has faced many attacks in recent years and the government has put a priority on improving the CBRNe capabilities for the military and emergency services.
CBRNe Summit Europe 2019 will bring together key officials from across the UK, Europe, Middle East and North America to discuss the following topics during the conference; UK CBRNe Capabilities – Civil and Military Perspectives, NATO CBRNe Capabilities and International Cooperation, The use of Robotics within a Hotzone, European Military CBRNe Threats and Response Techniques, Medical Countermeasures to Chem-Bio Attacks and First Responder Techniques – Hazmat, Decon and EOD.
The UK emergency services are very well equipped to respond to CBRNe threats and attacks. Holding the event in the UK will allow international attendees to see first hand how the emergency services respond to attacks and provide case studies of the work they have done in the past in response to a terrorist attack in one of the UK's major cities.
---
Visitor Demographics:
Visitor Origin:
United Kingdom (UK)
Visitor demographic:
---
Event organiser:
Organiser:
Intelligence-Sec Limited
Address:
Office 8, 17 High Street, Olney, Buckinghamshire, United Kingdom (UK)
---
Upcoming events in United Kingdom (UK)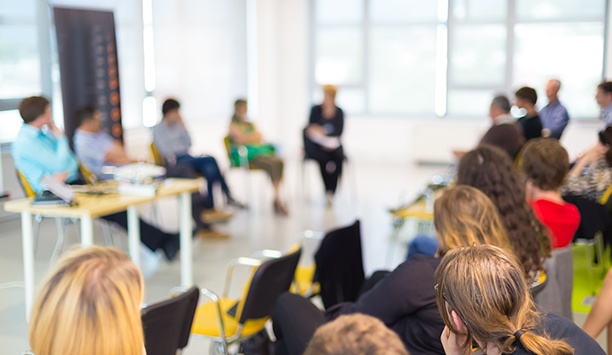 International Webinar on Nursing Education and Practice
8 - 9 Mar, 2021
United Kingdom, United Kingdom (UK)
18 - 20 May, 2021
London, United Kingdom (UK)
The Outstanding Security Performance Awards (OSPA) 2021
7 - 9 Sep, 2021
Birmingham, United Kingdom (UK)
Security companies in United Kingdom (UK)