Asia IoT Business Platform Myanmar 2018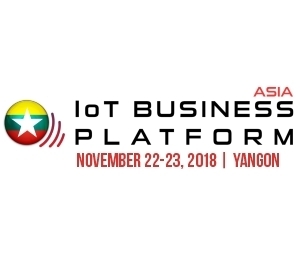 Type:

Conferences / seminars
22 - 23 Nov, 2018
Yangon, Myanmar
Sedona Hotel Yangon, Sedona Hotel Yangon, Yangon, Myanmar
View on map
---
Event Overview:
Asia IoT Business Platform Myanmar 2018 - Access to ASEAN enterprise IoT market
The Asia IoT Business Platform Myanmar 2018 aims to bring together end users from public and private sectors to explore the possibility of adopting IoT solutions to build smarter cities and efficient business. The event is supported by the Ministry of Transport and Communications and Ministry of Industry.
According to the the Myanmar Telecommunications Ministry, over 90% of Myanmar adults have access to mobile phones in 2016 with smartphone penetration approaching 80% of all mobile phones. Big organisations like KBZ Bank, Awba and City Mart has embarked on their digital transformation journeys with solution providers like Microsoft, VWware, SAP.
As mobile phone penetration and internet users continue to increase in Myanmar, the opportunity to target this population with digital services offers huge incentives. U Thaung Tin, the former Deputy Union Minister from the Ministry of Communications and Information Technology highlighted the Burmese government is willing and ready to embrace nationwide digital transformation.
---
Visitor Demographics:
Visitor Origin:
Myanmar
Visitor demographic:

Senior stakeholders from:
Government
Telecommunications
Manufacturing
Logistics
Transportation
Healthcare
Banking and financial services
---
Event organiser:
Organizer:
Industry Platform Pte Ltd
Adress:
46 Kim Yam Road, Singapore, Myanmar
---