Asia IoT Business Platform Indonesia 2018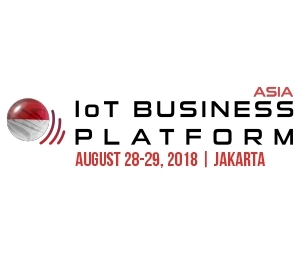 Type:

Regional security
28 - 29 Aug, 2018
Jakarta, Indonesia
Ritz Carlton Mega Kuningan, Jakarta, Indonesia
View on map
---
Event Overview:
Asia IoT Business Platform Indonesia 2018 - Access the ASEAN enterprise market
As part of the economic masterplan, Indonesia is working towards becoming ASEAN's largest digital economy. Over the course of 2016, multiple IoT applications were launched as part of Jakarta's efforts to evolve into a smart city. The Jakarta Smart City aims to manifest a new Jakarta that is informative and transparent through the use of sophisticated smart technologies for better public services. The smart city plan includes the deployment and implementation of Jakarta One Card, City Surveillance System, Dump Truck Tracker, and Smart Street Lighting System, among others.
In February 2016, Indonesia's President Joko Widodo, introduced a venture capital policy to provide incentives for the financing of tech startups. The policy seeks to emulate the accelerator and incubator concept and model of Silicon Valley. Currently, the Indonesia Broadband Plan is in place to focus on expanding fixed and mobile broadband infrastructure across rural and urban areas.
Supported by the Ministry of Communication and Informatics, Asia IoT Business Platform aims to bring together end users from public and private sectors to explore the possibility of adopting IoT solutions to build smarter cities and efficient business. Over 300 senior stakeholders from government, telecommunications, manufacturing, logistics, transportation, healthcare, banking and financial services will be present to discuss the challenges and opportunities presented by IoT.
---
Visitor Demographics:
Visitor Origin:
Indonesia
---
Event organiser:
Organizer:
Industry Platform Private Limited
Adress:
#03-08, 46 Kim Yam Road, Singapore, Indonesia
---