ComNet CCTV Video Signal Devices and Distribution Amplifiers
(23)
Browse CCTV Video Signal Devices and Distribution Amplifiers
Video signal device products updated recently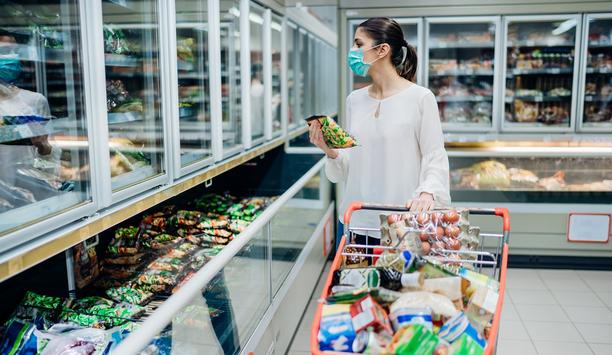 The automated future of retail and how to secure it
While the foundation of autonomous retail has been built up over the past few years, it is only now that retailers are beginning to fully experiment with the technology. There were an estimated 350 stores globally in 2018 offering a fully autonomous checkout process, yet this number is forecast to increase dramatically with 10,000 stores anticipated by 2024. This acceleration in the growth of unmanned retail stores has, in part, been boosted by the COVID-19 pandemic and a demand for a more contactless, socially distanced shopping experience. Physical security technologies Innovative physical security technologies can play a significant role in protecting a site while supporting its operation Many retailers are now exploring such solutions as a way to streamline their services and simplify store operations while reducing overheads. Of course, the security of unmanned sites is a concern, with many eager to embrace such a design, but wary about the prospect of leaving a store unguarded. This is where innovative physical security technologies can play a significant role in protecting a site while supporting its operation and also helping to improve customer experience. Comprehensive integrated solution To make the autonomous retail vision a reality, a comprehensive solution is needed that integrates network cameras, IP audio speakers, and access control devices. The cameras can be employed to monitor entrance points and sales areas, including checkout terminals, and can be monitored and operated remotely from a central control room. This offers management full visibility of operations, regardless of the number of stores. Recorded video material can be processed, packaged, and passed to authorities, when necessary, by applicable laws. Optimising operations As autonomous stores do not require staff to be present and run largely independently, managers can be notified automatically via mobile device if an event occurs that requires their attention. This could range from a simple need to restock popular items or clean the premises after a spillage, to a criminal break-in or attack. Again, network video surveillance cameras installed inside and outside of the premises provide high-quality video of any incident as it occurs, enabling immediate action to be taken. Improving customer experience Access control mechanisms at the entrance and exit points enable smooth, touch-free access to customers Access control mechanisms at the entrance and exit points enable smooth, touch-free access to customers, while IP audio speakers allow ambient music to be played, creating a relaxed in-store atmosphere and also offering the ability to play alerts or voice messages as required. Due to the automated nature of such audio broadcasting, consistency of brand can be created across multiple locations where playlists and pre-recorded voice messages are matched in terms of style and tone from store to store. Boosting profits The accessibility of premises 24/7 can ultimately lead to an increase in sales by simply allowing customers to enter the store and make a purchase at any time, rather than being restricted by designated retail hours. This also serves to improve customer loyalty through retail convenience. Utilising data from the access control system, managers can configure lights to turn on/off and ambient music to power down when the last person leaves the shop, to be reactivated the next time someone enters the premises. This approach can also conserve energy, leading to cost savings. Designing a future proof solution The threat of vandalism is greatly limited if everyone entering the shop can be identified, which is something that is already happening in Scandinavia using QR codes linked to an electronic identification system called BankID. This process involves a user being identified by their bank details, and their credentials checked upon entering the store. This not only streamlines the transaction process but vastly improves security because only those who want to legitimately use the services will go through the identification process, helping to deter antisocial or criminal behaviour. Physical security technology should be reliable and of high quality, without compromising the service to customers VMS-based network solution Both inside and outside of the premises, physical security technology should be reliable and of high quality, without compromising the service to customers, or hampering their experience. Door controls, network cameras, and loudspeakers, together with a comprehensive video management system (VMS), enable retailers to control every element of their store and remove any uncertainty around its management or security. Such a system, network-enabled and fully scalable to meet ongoing business requirements, can be offered using open APIs; this allows configuration and customisation while ensuring that the retailer is not limited by the technology or tied into any particular set-up or vendor as their requirements evolve. Additional security benefits As more businesses launch their unmanned stores, the benefits of such technology to streamline and improve every aspect of their operations become ever clearer. A comprehensive solution from a trusted security provider can bring complete peace of mind while offering additional benefits to support the retail business as it seeks a secure future.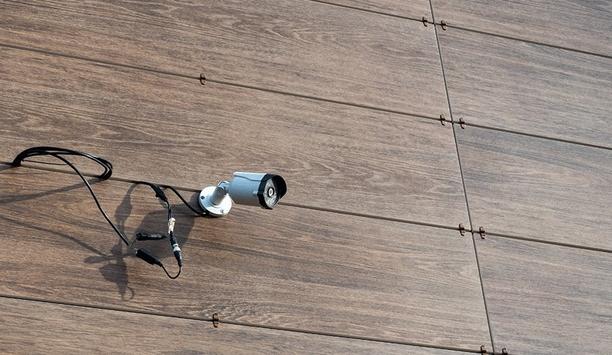 A three-point plan for enhancing business video surveillance
Cyber threats hit the headlines every day; however digital hazards are only part of the security landscape. In fact, for many organisations - physical rather than virtual security will remain the burning priority. Will Liu, Managing Director of TP-Link UK, explores the three key elements that companies must consider when implementing modern-day business surveillance systems. 1) Protecting more than premises Video surveillance systems are undoubtedly more important than ever before for a huge number of businesses across the full spectrum of public and private sector, manufacturing and service industries. One simple reason for this is the increased use of technology within those businesses. Offices, workshops, and other facilities house a significant amount of valuable and expensive equipment - from computers, and 3D printers to specialised machinery and equipment. As a result, workplaces are now a key target for thieves, and ensuring the protection of such valuable assets is a top priority. A sad reality is that some of those thieves will be employees themselves. Video surveillance system Of course, video surveillance is often deployed to combat that threat alone, but actually, its importance goes beyond theft protection. With opportunist thieves targeting asset-rich sites more regularly, the people who work at these sites are in greater danger too. Effective and efficient surveillance is imperative not just for physical asset protection, but also for the safety From this perspective, effective and efficient surveillance is imperative not just for physical asset protection, but also for the safety of colleagues as well. Organisations need to protect the people who work, learn or attend the premises. A video surveillance system is, therefore, a great starting point for companies looking to deter criminal activity. However, to be sure you put the right system in place to protect your hardware assets, your people, and the business itself, here are three key considerations that make for a successful deployment. 2) Fail to prepare, and then prepare to fail Planning is the key to success, and surveillance systems are no different. Decide in advance the scope of your desired solution. Each site is different and the reality is that every solution is different too. There is no 'one-size-fits-all solution and only by investing time on the exact specification can you arrive at the most robust and optimal solution. For example, organisations need to consider all the deployment variables within the system's environment. What is the balance between indoor and outdoor settings; how exposed to the elements are the outdoor cameras; what IP rating to the need? A discussion with a security installer will help identify the dangerous areas that need to be covered and the associated best sites for camera locations. Camera coverage After determining location and coverage angles, indoors and outdoors, the next step is to make sure the cameras specified are up to the job for each location. Do they have the right lens for the distance they are required to cover, for example? It is not as simple as specifying one type of camera and deploying it everywhere. Devices that can use multiple power sources, Direct Current, or Power over Ethernet well are far more versatile You have to consider technical aspects such as the required level of visual fidelity and whether you also need two-way audio at certain locations? Another simple consideration is how the devices are powered. Devices that can use multiple power sources, Direct Current or Power over Ethernet as well are far more versatile and reliable. Answers to these questions and a lot more need to be uncovered by an expert, to deliver a best-of-breed solution for the particular site. 3) Flexibility breeds resilience Understanding exactly what you need is the start. Ensuring you can install, operate and manage your video surveillance system is the next step. Solutions that are simple to install and easy to maintain will always be favoured - for example, cameras that have multiple sources of power can be vital for year-round reliability. Alongside the physical aspect of any installation, there is also the software element that needs to be considered. The last thing organisations need is a compatibility headache once all their cameras and monitoring stations are in place. Selecting cameras and equipment with the flexibility to support a variety of different operating systems and software is important not just for the days following the installation, but also to future-proof the solution against change. Easy does it Once the system is up and running, the real work of video surveillance begins. Therefore, any organisation considering deploying a system should look to pick one that makes the day-to-day operation as easy as possible to manage. And again - that is all about the set-up. Cameras can also provide alerts if they have been tampered with or their settings changed The most modern systems and technology can deliver surveillance systems that offer smarter detection, enhanced activity reporting so you learn more about your operations, and also make off-site, remote management easy to both implement and adjust as conditions change. For example, camera software that immediately notifies controllers when certain parameters are met - like motion detection that monitors a specific area for unauthorised access. Cameras can also provide alerts if they have been tampered with or their settings changed without proper authorisation. Remote management of HD footage What's more, the days of poor quality or unreliable transfer of video are long gone. The high-quality HD footage can be captured, stored, and transferred across networks without any degradation, with hard drives or cloud-based systems able to keep hundreds of days of high-quality recordings for analysis of historical data. Finally, the best surveillance solutions also allow for secure remote management not just from a central control room, but also from personal devices and mobile apps. All this delivers 'always-on' security and peace of mind. The watchword in security Modern video surveillance takes organisational security to the next level. It protects physical assets, ensures workplace and workforce safety, and helps protect the operations, reputation, and profitability of a business. However, this is not just an 'off-the-shelf purchase'. It requires proper planning in the form of site surveys, equipment and software specifications, as well as an understanding of operational demands and requirements. Investing time in planning will help businesses realise the best dividends in terms of protection. Ultimately, that means organisations should seek to collaborate with vendors who offer site surveys - they know their equipment best, your needs, and can work with you to create the perfect solution.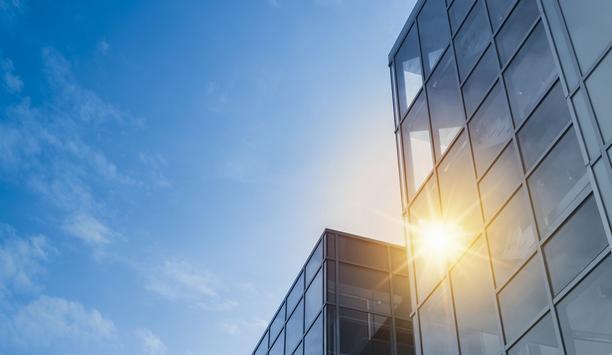 Get the most from investments in building security
From analogue to digital, from stand-alone to interlinked, building systems are in a state of transition. Moreover, the rate of change shows no sign of slowing, which can make it difficult to keep up to date with all the latest developments. If asked to pinpoint the single biggest driver of this revolution, one could point out the growing clamour for platform convergence. A security guard in a building doesn't want to use different systems to check video cameras, fire alarms or if someone has entered a restricted area: – it simply isn't efficient. For similar reasons, a building manager wants a single interface to control heating and lighting to match fluctuating occupancy levels, particularly in a hybrid working model. Applying the digital glue The demand from end-users for system convergence is growing, but to achieve full interoperability you still need to apply some 'digital glue' and that requires expertise. Yet bringing together disparate systems from different manufacturers can be problematic. Just as you get things to work, someone upgrades their solution and your carefully implemented convergence can start to come unstuck. Managing an implementation can quickly become more complicated, today's quick-fix can become tomorrow's headache This is one of the principal issues with all types of new technology; not everyone will choose the same path to reach the desired goal – it's the old VHS/Betamax argument updated for building management and security systems. Managing and maintaining an implementation can quickly become more complicated than it first appears and without proper oversight, today's quick-fix can become tomorrow's technical headache. Effective support for a hybrid workforce Today's hybrid workforce is a response to the pandemic that looks set to become an established part of working life for many companies across the world. Security systems have a massive role to play in facilitating this transformation that goes beyond simple intrusion detection, access control, and video monitoring. They can identify the most densely populated areas in a building to comply with social distancing guidelines and provide efficient use of space. The insights gathered from a security system can also be used to identify patterns of behaviour, which can then be used for planning and directing the use of building space to help create the best possible working environment while also minimising heating, lighting, and air conditioning expenditures. Identity credentials can help manage compliance with industry regulations by limiting access to certain areas Similarly, identity credentials – either biometric or mobile-based – can help manage compliance to industry regulations by limiting access to certain areas only to approved employees. Creating and maintaining the appropriate level of functionality requires a combination of innovative solutions and industry experience. The complete security package It's not just physical security that's important – cybersecurity is a major focus, too. Bringing together both the physical security and cybersecurity realms is increasingly becoming a 'must have' capability. What is evident is that the pace of technological change is faster than ever. Today's functionality simply wouldn't have been possible just a few years ago, while today's leading-edge developments may seem commonplace in five years.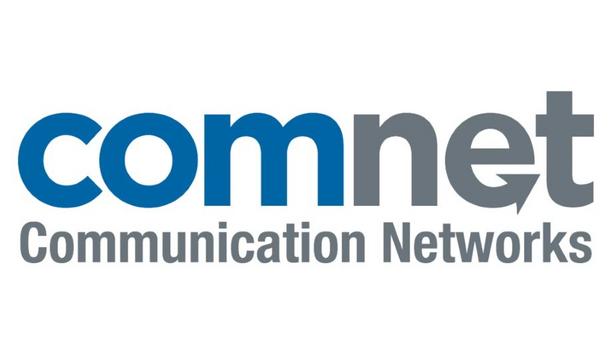 ComNet announces the launch of Razberi Monitor software platform to enhance cyber security and system health
ComNet, a globally renowned company in transmission solutions across fibre optic, copper, Internet, and wireless mediums, has announced the launch of Razberi Monitor software. Razberi Monitor is the latest addition to the ComNet product portfolio and the first solution to be rolled out from the recently acquired Razberi brand. Razberi Monitor Razberi Monitor is a software platform that provides a top-down view of the physical security network and ecosystem without IT resources. It monitors and manages all the system components for both cyber security and system health, and can be deployed from the Cloud or on-premise. Iain Deuchars is the General Manager of ComNet International. Commenting on the launch of the product, Iain Deuchars said, "This software has been purpose-built for security professionals. It provides secure visibility into the availability, performance, and cyber posture of servers, storage, cameras, and other networked security devices. Not only that, but it predicts and prevents problems while providing a centralised location for IT departments to view video data." Protection against cyber-attack vulnerabilities The benefit of having Razberi Monitor ensures shorter response times to cyber security events" A vital benefit of the solution is that it protects against the multiple commonly cited cyber-attack vulnerabilities. These include weak passwords, the failure to update software or firmware, the lack of best practices for routine maintenance, and not aligning with network IT policy. Iain Deuchars weighs in further, by stating "The benefit of having Razberi Monitor ensures shorter response times to cyber security events, along with real-time alerts and logs to proactively notify users of active threats. The fact that it can detect cyber posture and problems with servers, cameras, and other IoT devices in real time is a promising unique selling point for the ComNet brand. We are very excited to deliver this product to our loyal customer base." Enhancing cyber security Mike Issa, ComNet's Region Manager for South Europe, the Middle East, and Africa, points out that Razberi Monitor can be offered to enterprises as a managed service, with a monthly subscription. This means no significant upfront costs and the ability to free up cash flow. He said, "The addition of Razberi to the ComNet portfolio is a great step forward for us as a brand. This software will optimise and secures networks, reducing costs, time, and manpower required to install and manage an enterprise network." Protecting networks from cyber threats Mika Issa adds, "Moving forward, I am confident that Razberi will provide a unique selling point for integrators and end customers wishing to protect their security systems with cyber security solutions that can deter, detect, delay, deny and defend against hackers." Razberi Monitor is available to view on the newly launched ComNet webshop.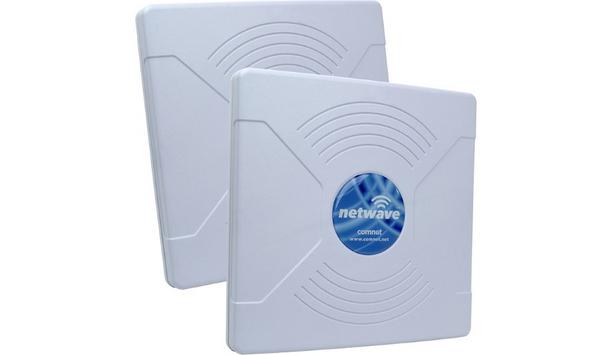 ComNet announces the release of its Generation 4 line of NetWave wireless products
ComNet, Communication Networks of Danbury, Connecticut, an ACRE company and a USA-based manufacturer of fibre optic transmission and networking equipment, has announced the introduction of its Generation 4 line of NetWave wireless products that offer greater performance and increased stability, in applications where throughput and increased bandwidth is increasingly important. NW1 Gen 4 wireless products The NW1 Gen 4 can exceed 500 Mbps throughput under ideal conditions and accommodates 10/100/1000Mbps Ethernet. It also now has IEEE802.3at PoE-compliant PD on port 1 and an IEEE802.3af power source (PSE) available on port 2. Distance is specified for applications of up to 2 miles. The new hardware features a high-performance chipset with a quad-core CPU that is designed to meet the high throughput demands required for surveillance applications. Featuring MAC address-locked radios The NW1 is available in kit form, the NWK1 and consists of two MAC address-locked radios The all-new NW1 throughput is far greater than the original 95 Mbps that the original NW1 offered. The NW1 is available in kit form, the NWK1 and consists of two MAC address-locked radios and mounting hardware. Each NW1 unit comes enclosed in a new and more durable enclosure and is designed for extreme conditions with an extended operating temperature range, as well as being IP67 rated for resistance to water and dust. Easy to set up and operate As with other ComNet NetWave products, the NWK1 is easy to set up and operate. It features a unique connection procedure using LEDs, to assist in aiming the units for optimal performance. According to Andrew Acquarulo Jr., ComNet's CEO and President, "Our engineering team was challenged to increase performance in our next generation of NetWave products. We wanted to increase performance without increasing the cost to our customers. This new NW1 accomplished all our goals for this product line." Enhanced performance "The increased performance of the NW1 allowed us to reduce our NetWave model offering and ultimately, make selecting the right NetWave product very easy for our customers," said Skip Haight, ComNet's Vice President of Marketing. Skip Haight adds, "We believe everybody is looking for that something extra and, in this case, we are giving ComNet customers increased performance at no additional cost." Wireless video and data transmission ComNet, an ACRE company, offers an extensive line of fibre optic, copper and wireless video, and data transmission equipment that is uniquely designed to meet the needs of the security, intelligent transportation system, utility and industrial markets.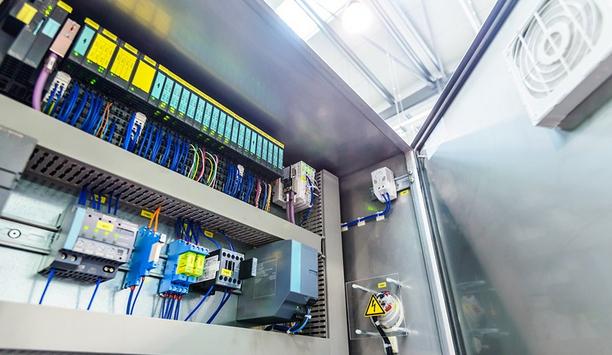 We need to talk about intelligent enclosure protection
Enclosures containing electronics, communications or cabling infrastructure offer a simple attack point for cyber breaches and an opportunity for a physical attack on the hardware. Yet, many of these assets are housed within enclosures that provide minimal security features to offer a deterrent to any would-be attacker. This has always just been a pet hate. Walking down the high street of a town anywhere in the United Kingdom, you can often see open street communication cabinets. You can actually look directly inside at the equipment. And if I was a bad guy, I could quite easily just put my foot into their enclosure and quite quickly take out their infrastructure. Charged service for enclosures This seems crazy when a US$ 2 magnetic contact on a door can quickly tell you whether your enclosure is open or shut, and can be vital in keeping your network alive. Moreover, the operators of these systems, whether it is telecoms or internet providers, are providing a charged service to their customers, so they should really be protecting their enclosures. Why has that security level not been so readily taken into the outside world, into the unprotected environment? More sobering, if you contrast this security approach to the approach taken in the data centre world, an environment that already has multiple stringent security protocols in place, you get a very different picture. For instance, security devices can capture snapshots of anyone who opens a cabinet door in a data room, so it is recorded who has opened that door. While that is just one simple example, it begs the question. Why has that security level not been so readily taken into the outside world, into the unprotected environment? In my mind, a lot of it boils down simply to education. Network connection, easy point of cyber attacks Our preconceived idea about cyber security is some big corporation being knocked out or held to ransom by, again in our mind, someone sitting at a laptop, probably with their hood up over their head, typing away in the darkness, attacking us through the internet. But how the would-be criminal is going to come at us is just like in sport. They attack at the weakest point. Networks can be deployed in the outside world in many ways, such as cameras monitoring the highways. That means those locations will have a network connection. And that can be a point of attack in a non-secure outside world. Enclosures can be broken into by attackers Many people think, 'That is okay because I'm going to take that ethernet device that my cameras are connected to and I'm going to put it inside an enclosure.' However, what people do not realize is that the only thing that the enclosure is doing is protecting the ethernet device from Mother Nature. Because, without proper security, those enclosures can be broken into pretty easily. Many of them are just a single key that is not in any way coded to the device. Twofold cyber security People need to realise that cyber security is twofold. It can be carried out by hacking the network or physically breaking Therein lays the problem. People need to realise that cyber security is twofold. It can be carried out by hacking the network or physically breaking into the weakest physical point. And so, a simple boot through the open door of an enclosure can vandalise the devices inside and take down a small or large part of a network. And by definition, this meets the criteria for a cyber-attack. So, how do we go about tackling this problem? Well, security is a reaction marketplace. And for enclosures, there's not, at present, a plethora of solutions out there for to counter these types of attacks. It can be challenging to find what you're looking for through a quick Google search compared to searching for more traditional security protection measures. Deploying smart sensors and detectors But, under Vanderbilt and ComNet, we are currently taking our knowledge and experience from system installation and compiling it together. We're bringing different products from different parts of our business to make a true solution. For instance, we have sensors for enclosures that detect anything from gas or smoke to open doors, detectors that will tell you if someone is trying to smash open your enclosure with a sledgehammer, or that someone is trying to lift your enclosure off of its mount. More importantly, as is not really a one-size-fits-all solution, we have developed a menu structure available that allows customers to pick and choose the ones that will best fit their own requirements.
Related white papers
Understanding video management systems