Honeywell Security CCTV Video Signal Devices and Distribution Amplifiers
(1)
Browse CCTV Video Signal Devices and Distribution Amplifiers
Video signal device products updated recently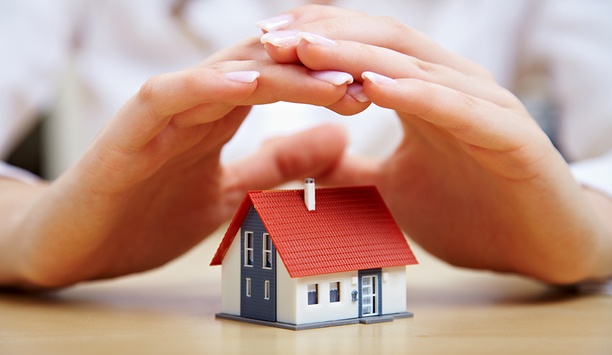 Radar technology provides an alternative for smart home security
In the state of the residential security market today, we see many who are offering home security packages that rely on numerous sensors and multiple devices to provide a comprehensive coverage of the home and provide peace of mind. Each individual sensor or device within the package provides a specific functionality, and the user finds himself burdened by an overwhelming amount of sensors and devices. This overload is intensified by the penetration of additional IoT and smart devices into the home, such as pet-cams or smart speakers that add to the burden of installation and maintenance. In addition, we are witnessing the rise in popularity of DIY security devices, indicating that users are looking for models and technologies that provide both contract flexibility and simplicity of use. The past years have seen major advancements in radar technology, which have brought the formerly military technology into the consumer space. Radars provide interesting prospects for home security and smart homes due to several inherent characteristics which give it an advantage over existing technologies. The resolution of an advanced radar sensor enables not only presence detection, but also provides advanced features for security, automation and well-being Advanced security and automation features Of primary importance, a consumer designed radar sensor provides the user with full privacy, but the use of radar is also beneficial because it is indifferent to environmental, temperature and lighting conditions. In addition, radar signals (at certain frequencies) are capable of penetrating through almost any type of material, enabling concealed installation, robust monitoring in cluttered spaces and even the coverage of several separate rooms with only one device. In terms of capabilities, simple time of flight 2-antenna radar sensors, which have been around for a while, do not provide much additional value in comparison to existing solutions and are not necessarily competitive in terms of pricing. However, the new generation of radar sensors are also opening up new capabilities previously achieved with optics only. Today, the resolution of an advanced radar sensor is high enough to enable not only presence detection, but also to provide advanced features for security, automation and well-being, all in one. Imagine for example, that the security sensor installed in your elderly parent's home could also detect a fall having occurred, monitor the breathing of a baby or even leaks in your wall. Due to the unique field of view that radar provides as well as the multi-functional potential, this technology will be the key to the awaited convergence of smart home functionalities and minimisation of home devices. The security sensor installed in your elderly parent's home could also detect a fall having occurred Secret of the consumer radar A radar sensor's accuracy and its ability to support wide functionality and applications is determined initially by its resolution, which is based on two key factors: bandwidth and number of channels. The wider the bandwidth and the more channels the radar supports, the more accurate the data received. Imagine the difference between a 1990s television model and a 4K 2018 television model - As the resolution is ever improving, the sharper and more detailed is the image. When looking at the short-range radar sensor market, prominent companies such as Texas Instruments and NXP are offering radar-on-chip solutions supporting 2\3 transmitters (Tx) and 3\4 receivers (Rx), mainly utilising frequency bands of 77-81GHz, as they target mostly automotive and autonomous driving applications. Another company that develops such radar-on-chip solution is Vayyar Imaging, an Israeli start-up, founded in 2011, that developed a radar sensor for 3D imaging. Vayyar Imaging directly targets the smart home and security markets with its radar-on-chip, developing modules and products for intruder detection, automation and elderly care (fall detection). Providing not only chips, but complete systems, the new model makes radar technology highly available and accessible. The radar-on-chip technology opens the door to installation of security and well-being devices in locations where privacy or environmental conditions pose an issue Radar-on-chip solution The radar-on-chip solution supports 72 full transceivers, an integrated DSP and radar bands between 3-81GHz. The resolution provided by this type of specification is high enough to provide subtle information about people's real time location posture (lying down\falling\sitting\walking), and breathing, and enables to classify pets from humans, but it is low enough as to not compromise privacy. This type of technology opens the door to installation of security and well-being devices in locations where privacy or environmental conditions pose an issue, such as in bathrooms or heavily lit environments. Moreover, utilisation of this technology allows to dramatically minimise the numbers of sensors installed in the home, as it provides full home coverage with just one or two sensors and enables using the same HW to support additional capabilities such as breath monitoring, fall detection and highly accurate automation. Using AI and machine learning, the data derived by these sensors can be leveraged to provide smarter, verified alerts on the one hand and whole new insights on the on the other. The sensor can be tuned to learn the location of the house entrances or boundaries, where the inhabitants are expected to be at night, or where they should be expected to enter from into the home, adding new logics to the traditional yes\no decision making. Home security is widely regarded as a necessity, provides peace of mind to people and is integral to people's day to day lives Additional smart home services Among the evolving home technology verticals, security is by far the most relevant and integral to people's day to day lives. Home security is widely regarded as a necessity and provides peace of mind to people. Being a legacy industry with many well-known and well-trusted brands, security players are well positioned to introduce new technology into the home and have the ability and credibility to expand their offerings to additional smart home services by utilising existing infrastructure and channels. With technology giants entering the security arena through the smart home door the DIY security solution market expected to explode with a CAGR of 22.4% (according to a report by Persistence Market Research). Now that new pricing and service models offer minimal commitment, traditional security players will need to step up. Security companies will need to explore new technologies and expand their offering if they intend to stay relevant and competitive in a market trending on functionality converge and minimisation of maintenance and installation costs.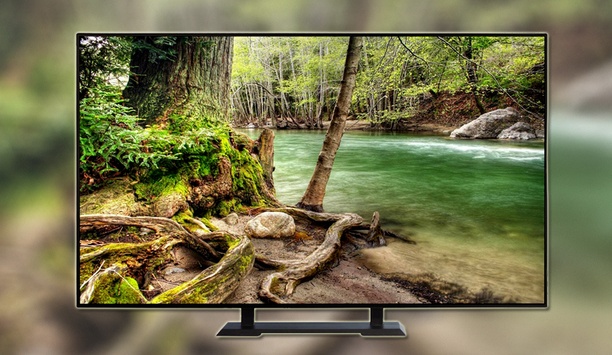 Are your surveillance monitors prepared for the latest video technology developments?
Everybody has been hooked on the discussions about Analogue HD or IP systems, but shouldn't we really be thinking about WiFi and 5G connectivity, removing the need for expensive cabling? Are wireless networks secure enough? What is the potential range? Even the basic question about whether or not the network is capable of transferring the huge (and growing) amount of data required for High Res Video, which will soon be quadrupled with the advent of 4K and higher resolutions. The future of video surveillance monitors We have seen a massive uptake in 4K monitors in the security industry. While they have been relatively common in the consumer market, they are only now beginning to really take off in the CCTV market, and the advances in Analogue HD and IP technology mean that 4K is no longer the limited application technology it was just a few years ago. Relatively easy and inexpensive access to huge amounts of storage space, either on physical storage servers or in the cloud, both of which have their own positives and negatives, have really helped with the adoption of 4K. Having said that the consensus seems to be, at least where displays are concerned, there is very little need for any higher resolution. So, where next for monitors in CCTV? 8K monitors are present, but are currently prohibitively expensive, and content is in short supply (although the Japanese want to broadcast the Tokyo Olympics in 8K in 2020). Do we really need 8K and higher displays in the security industry? In my own opinion, not for anything smaller than 100-150+ inches, as the pictures displayed on a 4K resolution monitor are photo realistic without pixilation on anything I've seen in that range of sizes. The consensus seems to be, at least where displays are concerned, there is very little need for any higher resolution Yes, users many want ultra-high resolution video recording in order to capture every minute detail, but I feel there is absolutely no practical application for anything more than 4K displays below around 120", just as I feel there is no practical application for 4K resolution below 24". The higher resolution camera images can be zoomed in and viewed perfectly well on FHD and 4K monitors. That means there has to be development in other areas. Developments in WiFi and 5G What we have started to see entering the market are Analogue HD and IP RJ45 native input monitors. Whilst you would be forgiven for thinking they are very similar, there are in fact some huge differences. The IP monitors are essentially like All-In-One Android based computers, capable of running various versions of popular VMS software and some with the option to save to onboard memory or external drives and memory cards. These are becoming very popular with new smaller (8-16 camera) IP installs as they basically remove the need for an NVR or dedicated storage server. Developments in the area of WiFi and 5G connectivity are showing great promise of being capable of transferring the amount of data generated meaning the next step in this market would maybe be to incorporate wireless connectivity in the IP monitor and camera setup. This brings its own issues with data security and network reliability, but for small retail or commercial systems where the data isn't sensitive it represents a very viable option, doing away with both expensive installation of cabling and the need for an NVR. Larger systems would in all likelihood be unable to cope with the sheer amount of data required to be transmitted over the network, and the limited range of current wireless technologies would be incompatible with the scale of such installs, so hard wiring will still be the best option for these for the foreseeable future. There will be a decline in the physical display market as more development goes into Augmented and Virtual Reality Analogue HD options Analogue HD options have come a long way in a quite short time, with the latest developments able to support over 4MP (2K resolution), and 4K almost here. This has meant that for older legacy installations the systems can be upgraded with newer AHD/TVI/CVI cameras and monitors while using existing cabling. The main benefit of the monitors with native AHD/TVI/CVI loopthrough connections is their ability to work as a spot monitor a long distance from the DVR/NVR. While co-axial systems seem to be gradually reducing in number there will still be older systems in place that want to take advantage of the benefits of co-axial technology, including network security and transmission range. Analogue technologies will eventually become obsolete, but there is still much to recommend them for the next few years. Analogue technologies will eventually become obsolete, but there is still much to recommend them for the next few years Another more niche development is the D2IP monitor, which instead of having IP input has HDMI input and IP output, sending all activity on the screen to the NVR. This is mainly a defence against corporate espionage, fraud and other sensitive actions. While this has limited application those who do need it find it a very useful technology, but it's very unlikely to become mainstream in the near future. Augmented Reality and Virtual Reality Does the monitor industry as a whole have a future? In the longer term (decades rather than years) there will definitely be a decline in the physical display market as more and more development goes into AR (Augmented Reality or Mixed Reality depending on who's definition you want to take) and VR (Virtual Reality). Currently AR is limited to devices such as smartphones (think Pokémon Go) and eyewear, such as the ill-fated Google Glass, but in the future, I think we'll all have optical implants (who doesn't want to be The Terminator or RoboCop?), allowing us to see whatever we decide we want to as an overlay on the world around us, like a high-tech HUD (Heads Up Display). VR on the other hand is fully immersive, and for playback or monitoring of camera feeds would provide a great solution, but lacks the ability to be truly useful in the outside world the way that AR could be. Something not directly related to the monitor industry, but which has a huge effect on the entire security industry is also the one thing I feel a lot of us have been oblivious to is the introduction of quantum computers, which we really need to get our heads around in the medium to long term. Most current encryption technology will be rendered useless overnight when quantum computers become more widespread. So, where does that leave us? Who will be the most vulnerable? What can we do now to mitigate the potential upheaval? All I can say for sure is that smarter people than me need to be working on that, alongside the development of the quantum computer itself. Newer methods of encryption are going to be needed to deal with the massive jump in processing power that comes with quantum. I'm not saying it will happen this year, but it is definitely on the way and something to be planned for.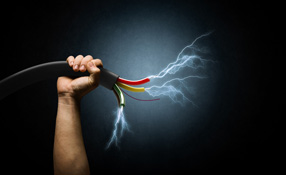 Networking basics for security professionals: Transmission limitations
Transmission of video and PoE power for IP security cameras over infrastructures can be confusing. Network infrastructures are designed using twisted pair cabling that we refer to as CAT (short for Category) cable, also referred to as UTP (Unshielded Twisted Pair). Security systems, coming from an analogue environment, have historically transmitted over coax cable, and with the use adaptors can transmit over CAT cabling, which can be further broken down into single pair twist and untwisted applications. Cabling shares one, often misunderstood commonality. Any physical medium has a form of resistance to any element carried on that cable. With regard to network transmission over CAT 5 and greater (5e, 6, 7), there is a distance limitation of 328 feet or 100 meters. The applicable standards state that the bandwidth applied at one end of the cable at 10/100/1000 (1G)Mbps will be realized at the other end. This is also where we find the first limitation. At this same 328-foot distance there is a loss of PoE power. 802.3af or 15.4 watts is a value realized only at the PoE source. Under the standard, after traveling through 328 feet, the power at the camera is 12.95 watts. The same is true for 802.3at which has a source power of 30 watts and 328-foot distance power of 25 watts. The advent of IP security cameras has resulted in the need to maintain existing coax cable for networking applications. The first thing to realise is there are no standards for network transmission over coax. In reality the characteristics governing coax can be considered the opposite of CAT twisted pair cable. CAT cabling for network transmission consists of 4 wire pair, 2 of which are used for signal and PoE transmission. This ability to separate PoE and bandwidth transmitting over two pairs maximises power transmission. Coax cable, when used in the same application, is limited to a single pair – centre conductor and shield. Its characteristics promote bandwidth but limit PoE transmission compared to UTP cable. I emphasize again, there are no standards for coax cable transmission. This process becomes more confusing when you realise there are various type of cables that are called either UTP or Coax. All of these cable have different characteristics that have a direct impact on their ability to transmit bandwidth and PoE. The standards for UTP transmission were set for CAT 5 (5e). Categories 6, 7 and above will tend to have lower cable resistance and longer transmission distance; CAT 3, higher resistance and shorter distance. Common types of coax cable have varying distance limitations The same applies to coax cable. Again there is no standard, the typical cable found in analogue security applications is RG-59. In general, application distance limitations ran between 750 to 1000 feet, greater than the 328 network limitation. This is why extenders are required to convert from coax to UTP and to extend the signal and power range. As with UTP cable, there are two similarities. First, there are different grades of coax; second, there are different types. All these differences generally apply to cable resistance and therefore distance performance. The most common types of coax cable are: RG 59, RG 6 and RG 11 Why is this important? In general there are two reasons. The first is in specifying equipment for a video security system, you are generally dealing with existing wiring and a fixed performance requirement. It is important to know the type and condition of the wiring in order to know what system performance requirements can be met. Second is a function of understanding specifications for the transmission equipment that will be used in the infrastructure. As noted, when maintaining coax, the use of coax-to-Ethernet convertors/extenders is required. In many cases even when UTP is used, distances over the 328-foot limit are required. A manufacturer's product specification sheet can truthfully state their products can perform at 100 Mbps, they can handle 802.3at 30 watts and they can transmit distances up to 6,000 feet. However these must be viewed as separate performance claims. The key word is separate. Notice in these statements there is nothing that ties 100Mbps and/or 30 watts (these are examples only) and claimed distance of 6,000 feet together. Neither is the type of cable used indicated. By themselves, each individual claim is truthful; however, applications require they work together, and this is usually not the case. Many times it is difficult to read between the lines of manufacturer's specifications. Failure to do so can cost additional time, money and even lead to removing the infrastructure itself. There is a simple answer. Call the manufacturer and have them confirm that their solution will perform as required for your specific application. If necessary, ask for proof that they have conducted testing to support their performance claims. Infrastructure is confusing, and you don't need to be an expert, you just need to ask the right person(s) the right questions.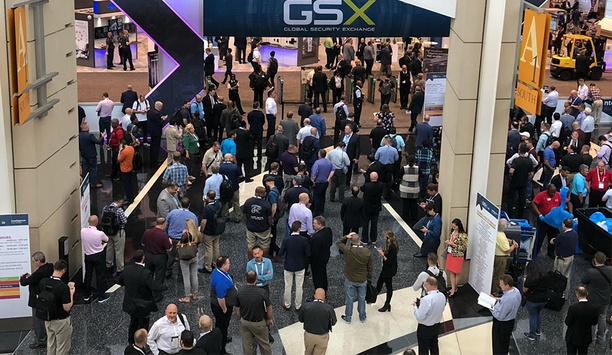 GSX 2019 Day Two Review: From individual products to the 'big picture'
One of the common characteristics of trade shows is booths with walls and walls of new products. Sometimes exhibitors seem intent on displaying everything in their portfolio, even though the displays appear cluttered and may not be welcoming. In an age of system sales, in particular, the emphasis on products can seem off kilter. Discussions with exhibitors at this year's GSX show reveal a new awareness of the need for less cluttered booths, but the equipment walls persist. Here's a review of Day 2 from the show floor. Allegion embrace more open booth design At GSX 2019, Allegion is among the exhibitors embracing a new, more open booth design that encourages engagement with customers and puts less emphasis on product displays. Discussions at the Allegion booth have centred around the value proposition and lower complexity of network-connected access control systems. The approach has been gaining a higher profile at Allegion since the company acquired Isonas, whose system configuration involves a reader-controller connected to the network via power-over-Ethernet cable. "Customers are also asking about Bluetooth technology and mobile applications," said Jonathan Mooney, Allegion sales leader. Allegion is looking to deploy the Isonas software in other products in their portfolio; it will be offered in the range of Schlage wireless locks by the middle of 2020.The benefit of the cloud and network is to remove a lot of complexity and unnecessary costs for access control" "The benefit of the cloud and network is to remove a lot of complexity and unnecessary costs for access control," said Mooney. Bosch offer complete security solution Bosch is introducing 55 new products at GSX 2019, but when it comes down to it, the company's overarching message is not about individual products but about how they can be combined into a larger system. "At the end of the day, the message from Bosch is 'how do I create a complete security solution?'" said Paul Garms, Bosch Director, Regional Marketing Security. "That's what we are trying to demonstrate: How do all these things integrate?" Most of interest to attendees are actual demonstrations, which are a unique aspect of the trade show experience. "It's nice at a show where we can really demonstrate what we are talking about when we say 'integrated solution,'" said Garms. "And people can say, 'oh yeah, if I trip this video analytic, the speaker will warn me I am approaching a restricted area.' Or, when the manager signs in on the intrusion panel, now the associate can access a door he wasn't able to before. It's that integration and the complete solution that resonates. People are also interested in new products. At a show, they like to see them in operation." At the Bosch booth, there is a big wall that illustrates some integration possibilities. An array of cameras was among the 55 new products introduced by Bosch, which also emphasised systems. Machine learning and advanced video analytics One implementation featured on the wall is Bosch's Camera Trainer machine learning system. The system can "train" a camera to recognise a car in a parking lot, for example. Among the new Bosch products is the Autodome 7000i, the next generation of a best-selling camera, now with H.265 encoding and analytics such as line crossing. There is also an outdoor panoramic camera that is adjustable to 180-degree or 360-degree views. The new, less expensive 3000i series cameras provide an affordable option with edge analytics and Bosch's data security protection included. Integration from Honeywell as well as 'the bigger picture' At Honeywell Security Group, Senior Product Manager G. Eric Green said the show seems to be much better attended than last year, "and we have had a lot of interest in our products." Even end-user attendees typical of the GSX show are interested in the details of technology, as well as "the bigger picture," commented Green. "Some of our booth visitors want to get into the weeds," he said. "They say they want this piece of hardware. But they also also interested in the big picture. How things are interacting is very important." Honeywell announced the 30 Series IP cameras, which can be used as part of video systems that comply with National Defense Authorization Act Section 889" "Most customers have installed products from other vendors that they expect us to work with. So integration is always at the top of the list. Can you work with these guys? Do you have an API? Do you support this piece of equipment? We always hear that a lot," said Green. "There are customers who want best-in-breed products, but they're not necessarily concerned about that coming from one manufacturer," he said. "Other customers want 'one throat to choke.' When something goes wrong, they don't want any finger-pointing." Web-based security console and frictionless access control Honeywell is showing a beta version of its Pro-Watch 5.0 product, which is coming out in Q1 next year. It is an integrated security console that provides a map view of access control, video management, intrusion and other third party systems. The web-based platform offers access to each element, all controlled by permissions. "We are also building in an incident workflow engine that allows an operator to see exactly what steps he should take when something occurs as defined by the supervisor or a security director," said Green. "It can literally walk you through, and it is completely freeform. Whatever you want it to say, it will say. This works in conjunction with access control, video, and all the things we talk to." The Honeywell booth was a busy place on day two of GSX 2019 Another new Honeywell product is the OmniAssure Touch reader, a "frictionless" device that can read a credential off a smart phone in a user's pocket. The user merely touches the reader, and it scans the area for a nearby mobile device that is authorised, and you can walk through the door. Honeywell also announced the 30 Series IP cameras, which are encrypted and can be used as part of video systems that comply with National Defense Authorization Act Section 889. They are made in Taiwan. Arcules' cloud security solution "There are fewer people here at GSX 2019, but we have seen a lot of really big companies looking for a cloud service," said Andreas Pettersson, CEO of cloud video company Arcules. At previous shows, questions about the cloud often seemed out of curiosity. Now, potential customers are more decisive: They say "we want to move to the cloud." Pettersson theorised that concerns about a possible weakening economy may prompt some companies to avoid the large capital expenditure of procuring a new on-premise system and instead opt for the minimal investment needed for a cloud system. Monthly operating expenses of a cloud system are also predictable and more easily managed, said Pettersson.At previous shows, questions about the cloud often seemed out of curiosity. Now, potential customers are more decisive Arcules is proactive on the subject of cybersecurity and has a two-page handout that summarises the cybersecurity advantages of their system. They are eager to talk about cybersecurity as it relates to cloud systems, said Pettersson. He said that, in his experience, on-premise systems tend to have more cybersecurity issues, whether because ports are left open or a firewall is implemented incorrectly. Users may also seek to bypass the firewall — a dangerous practice that is not an option with cloud systems. Security patches may not have been implemented; in a cloud system, such updates are pushed out automatically. The recurring monthly revenue (RMR) aspect of cloud systems are a windfall to integrators who embrace the cloud. "One integrator said he went on vacation for the first time in years because he had the extra money coming in," said Pettersson. Control room integration from Vistacom "We're still fairly new to GSX, as our first show was 5 years ago, but what we have noticed is that the show continues to attract valuable attendees and drive critical conversations around what companies like ours must bring to the table in order to be successful in this space," said Dan Gundry, Director of Sales and Marketing, Vistacom. "We've had so many chances to learn from and share with potential customers and partners, and as a result, we continue to forge great relationships." Vistacom is highlighting its control room integration and the value enterprise organisations can gain from implementing one in their facility. The company works alongside end-user customers and security integrators to build a command centre space, taking into account video wall display technology, operator consoles and furniture, audio and lighting considerations, as well as temperature and more, in an effort to optimise these centres. Stay tuned for the full GSX 2019 show review.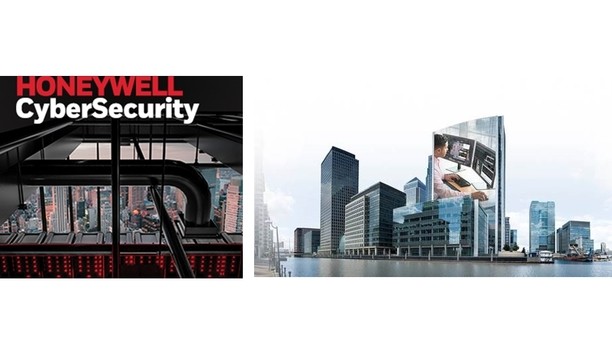 Honeywell suite of building integration and cyber solutions help improve facility efficiency
Honeywell, a global pioneer in smart building technology and services, introduced the next generation of Enterprise Building Integration (EBI), Command and Control Suite (CCS), and Digital Video Manager (DVM), a suite of solutions enabled by the Honeywell Forge for Buildings platform, that help drive facility efficiency and oversight, streamline complex functions, and deliver savings across an enterprise. A key component to making this all work is keeping facilities and occupants safe. Along with EBI, CCS and DVM, Honeywell is launching a portfolio of enhanced cybersecurity solutions to help companies protect against the rising risk of unexpected attacks on data, network systems and building infrastructure. Keeping people safe and secure Our building operation teams help customers address building use and critical infrastructure challenges""For buildings to be smarter, more efficient and effective, an operating system must be in place that works to constantly improve resource management," said Mark Verheyden, president, Honeywell Building Solutions. "These systems help keep people safe and secure, enhance the building experience, and protect the data and processes that drive operations. The overall health of the building ecosystem can impact business success – just like great talent and experience. Our building operation teams help customers address building use and critical infrastructure challenges." Transforming inputs into actionable outcomes These technologies leverage IoT connectivity, interoperable systems and data sharing, and adaptive workflows to help transform inputs and information into actionable outcomes. Key enhancements include: EBI R600 – The Honeywell building management system that helps connect, monitor and manage core building functions, from comfort to security to safety, and can help reduce upfront capital costs. The open IoT platform integrates with numerous third-party systems and equipment as well as cloud and mobile applications. With more than 23 years of market implementation, EBI has more than 150 million IoT connections in buildings worldwide. DVM R700 – An enhanced digital surveillance system that delivers a detailed view of operations and enterprise-wide integrated protection. Improved camera servers enhance views and reduce storage needs and hardware costs. CCS R300 – Facility visualisation application with intuitive interface that brings performance data to building personnel through enhanced map navigation and editing capabilities. Honeywell Forge for Buildings Honeywell Forge for Buildings is an integrated platform that connects operational data from assets, processesEBI600, DVM700 and CCS300 integrate with Honeywell Forge for Buildings, an enhanced category of software developed by Honeywell called Enterprise Performance Management. Honeywell Forge for Buildings is an integrated platform that connects operational data from assets, processes, third-party applications and people with machine learning to help customers improve their building performance and enhance performance and productivity with actionable insights. "Commercial building and critical infrastructure customers are often driving toward similar facility outcomes: streamlined operations, reduced costs, improved safety and security," Verheyden said. "Efforts to reach these goals are markedly different for a hospital or an airport, for example. Within our enhanced integrated platform of offerings, operations teams can tailor services to help meet specific needs through new multi-windows and interactive options that are just a fingertip away." Information Technology (IT) often receives the most attention when it comes to safeguarding the integrity of data and assets. Operational Technology (OT) – systems that monitor, control and protect processes, equipment and operational environments – can be another entry point, and often needs similar or more care in today's ever-connected technology landscape. Honeywell Forge Cybersecurity solutions Honeywell is extending its cybersecurity services and products for the buildings OT environment to enable customers to better protect their assets and people. The Honeywell Forge Cybersecurity solutions include: Cybersecurity Assessment – A professional review of buildings OT systems using industry best practices to identify potential vulnerabilities or gaps. A detailed report is developed to establish a cyber-status baseline and a prioritised action list. Secure Design and Configuration – Design or modify existing OT infrastructure to enhance the physical, network and application layers and help reduce risk and mitigate unexpected costs. Cybersecurity Appliances and Software – The installation and maintenance of cybersecurity hardware and software including firewalls, Secure Media Exchange (SMX), advanced end-point security, and backup/restore appliances, to help monitor and protect OT systems, Cybersecurity Monitoring and Remote Management – Enables monitoring of OT systems and push alerts regarding performance or security issues. This can be extended to include Remote Management services, as well as Honeywell's 24/7 Security Operation Centre (SoC) monitoring. Incident Readiness and Advisory – Establishes incident response processes that enable more efficient containment, triage and resolution to regain normal business operations in the event of an incident. "Increasing connectivity to OT systems typically enhances security, promoting visibility, and allowing previously unidentified security issues to be more efficiently realised. It is a more proactive approach to monitoring and maintaining the systems to be undertaken – the days of leaving OT systems unmanaged, unpatched and unmonitored are over," said David Trice, vice president and general manager, Honeywell Connected Enterprise, Buildings.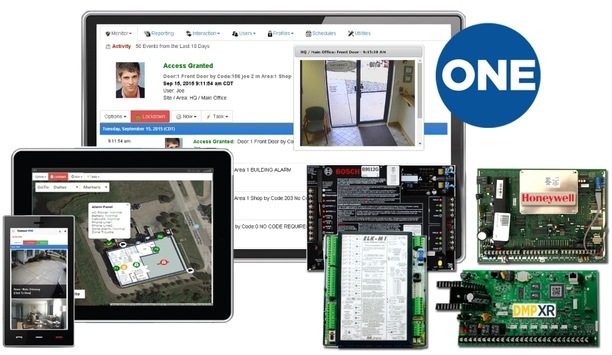 Connected Technologies' ConnectOne Access Expander's capacity boosted to up to 100,000 system code users
Connected Technologies LLC, maker of the award-winning patented Connect ONE integrated cloud-hosted security management platform, has boosted the capacity of its Access Expander to handle up to 100,000 users. Prior to developing this new programming capability the Access Expander handled up to 10,000 system users, depending on the panel manufacturer's integration. Integrated access control Connect ONE allows security dealers to offer home automation with integrated access control Connect ONE allows security dealers to easily offer home and commercial automation with integrated access control, security, video, energy management and critical environmental temperature monitoring, as well as smartphone credentials through ScanPass Mobile Credential. Compatible with DMP XR panels; Bosch B/G; ELK M1; and Honeywell Vista Turbo, the enhanced features of the Access Expander provides up to 100,000 system users for DMP and 90,000 for ELK M1 with conventional readers and/or ScanPass Mobile Credentials. Honeywell Vista Turbo along with Bosch B and G series panels allows for 100,000 users when using ScanPass. Connect One Access Expander Connected Technologies is founded on the principle of acting on security dealer's needs in the field and that's how the latest iteration of Access Expander evolved, according to Mike Simon, Managing Partner, Connected Technologies. "We continually listen to the dealer and they were looking for additional user capacities for larger, enterprise solutions and thousands of users," he said. "Our goal is to help dealers secure new projects by providing value-add capabilities that help them achieve their goals." Additional features of the Access Expander include: 200+ total door expansion when used with ScanPass Mobile Credential 1,000 Permission Profiles 250 Time Windows 50 Holidays Instant always-on VPN communication with Connect ONE Connect ONE is a patented management solution for system integrations that dealers resell to their customers, growing their monthly recurring revenue. The integrated security management platform provides a single user interface to control intrusion, access control, critical environmental monitoring, energy management and video surveillance.
Featured white papers
Physical security supports a future-proof cyber security strategy
Download
Combining systems intelligence and human insight for superior security
Download
Three reasons for adopting open architecture access control solutions
Download