CCTV Video motion detectors
(3)
Video motion detector products updated recently
Home monitoring at the edge: Advanced security in the hands of consumers
Imagine a home surveillance camera monitoring an elderly parent and anticipating potential concerns while respecting their privacy. Imagine another camera predicting a home burglary based on suspicious behaviors, allowing time to notify the homeowner who can in turn notify the police before the event occurs—or an entire network of cameras working together to keep an eye on neighborhood safety. Artificial Intelligence vision chips A new gen of AI vision chips are pushing advanced capabilities such as behavior analysis and higher-level security There's a new generation of artificial intelligence (AI) vision chips that are pushing advanced capabilities such as behavior analysis and higher-level security to the edge (directly on devices) for a customisable user experience—one that rivals the abilities of the consumer electronics devices we use every day. Once considered nothing more than "the eyes" of a security system, home monitoring cameras of 2020 will leverage AI-vision processors for high-performance computer vision at low power consumption and affordable cost—at the edge—for greater privacy and ease of use as well as to enable behavior analysis for predictive and preemptive monitoring. Advanced home monitoring cameras With this shift, camera makers and home monitoring service providers alike will be able to develop new edge-based use cases for home monitoring and enable consumers to customise devices to meet their individual needs. The result will be increased user engagement with home monitoring devices—mirroring that of cellphones and smart watches and creating an overlap between the home monitoring and consumer electronics markets. A quick step back reminds us that accomplishing these goals would have been cost prohibitive just a couple of years ago. Face recognition, behavior analysis, intelligent analytics, and decision-making at this level were extremely expensive to perform in the cloud. Additionally, the lag time associated with sending data to faraway servers for decoding and then processing made it impossible to achieve real-time results. Cloud-based home security devices The constraints of cloud processing certainly have not held the industry back, however. Home monitoring, a market just seven years young, has become a ubiquitous category of home security and home monitoring devices. Consumers can choose to install a single camera or doorbell that sends alerts to their phone, a family of devices and a monthly manufacturer's plan, or a high-end professional monitoring solution. While the majority of these devices do indeed rely on the cloud for processing, camera makers have been pushing for edge-based processing since around 2016. For them, the benefit has always been clear: the opportunity to perform intelligent analytics processing in real-time on the device. But until now, the balance between computer vision performance and power consumption was lacking and camera companies weren't able to make the leap. So instead, they have focused on improving designs and the cloud-centric model has prevailed. Hybrid security systems Even with improvements, false alerts result in unnecessary notifications and video recording Even with improvements, false alerts (like tree branches swaying in the wind or cats walking past a front door) result in unnecessary notifications and video recording— cameras remain active which, in the case of battery powered cameras, means using up valuable battery life. Hybrid models do exist. Typically, they provide rudimentary motion detection on the camera itself and then send video to the cloud for decoding and analysis to suppress false alerts. Hybrids provide higher-level results for things like people and cars, but their approach comes at a cost for both the consumer and the manufacturer. Advanced cloud analytics Advanced cloud analytics are more expensive than newly possible edge-based alternatives, and consumers have to pay for subscriptions. In addition, because of processing delays and other issues, things like rain or lighting changes (or even bugs on the camera) can still trigger unnecessary alerts. And the more alerts a user receives, the more they tend to ignore them—there are simply too many. In fact, it is estimated that users only pay attention to 5% of their notifications. This means that when a package is stolen or a car is burglarised, users often miss the real-time notification—only to find out about the incident after the fact. All of this will soon change with AI-based behavior analysis, predictive security, and real-time meaningful alerts. Predictive monitoring while safeguarding user privacy These days, consumers are putting more emphasis on privacy and have legitimate concerns about being recorded while in their homes. Soon, with AI advancements at the chip level, families will be able to select user apps that provide monitoring without the need to stream video to a company server, or they'll have access to apps that record activity but obscure faces. Devices will have the ability to only send alerts according to specific criteria. If, for example, an elderly parent being monitored seems particularly unsteady one day or seems especially inactive, an application could alert the responsible family member and suggest that they check in. By analysing the elderly parent's behavior, the application could also predict a potential fall and trigger an audio alert for the person and also the family. AI-based behavior analysis Ability to analyse massive amounts of data locally and identify trends is a key advantage of AI at the edge The ability to analyse massive amounts of data locally and identify trends or perform searches is a key advantage of AI at the edge, for both individuals and neighborhoods. For example, an individual might be curious as to what animal is wreaking havoc in their backyard every night. In this case, they could download a "small animal detector" app to their camera which would trigger an alert when a critter enters their yard. The animal could be scared off via an alarm and—armed with video proof—animal control would have useful data for setting a trap. Edge cameras A newly emerging category of "neighborhood watch" applications is already connecting neighbors for significantly improved monitoring and safety. As edge cameras become more commonplace, this category will become increasingly effective. The idea is that if, for example, one neighbor captures a package thief, and then the entire network of neighbors will receive a notification and a synopsis video showing the theft. Or if, say, there is a rash of car break-ins and one neighbor captures video of a red sedan casing their home around the time of a recent incident, an AI vision-based camera could be queried for helpful information: Residential monitoring and security The camera could be asked for a summary of the dates and times that it has recorded that particular red car. A case could be made if incident times match those of the vehicle's recent appearances in the neighborhood. Even better, if that particular red car was to reappear and seems (by AI behavior analysis) to be suspicious, alerts could be sent proactively to networked residents and police could be notified immediately. Home monitoring in 2020 will bring positive change for users when it comes to monitoring and security, but it will also bring some fun. Consumers will, for example, be able to download apps that do things like monitor pet activity. They might query their device for a summary of their pet's "unusual activity" and then use those clips to create cute, shareable videos. Who doesn't love a video of a dog dragging a toilet paper roll around the house? AI at the Edge for home access control Home access control via biometrics is one of many new edge-based use cases that will bring convenience to home monitoring Home access control via biometrics is one of many new edge-based use cases that will bring convenience to home monitoring, and it's an application that is expected to take off soon. With smart biometrics, cameras will be able to recognise residents and then unlock their smart front door locks automatically if desired, eliminating the need for keys. And if, for example, an unauthorised person tries to trick the system by presenting a photograph of a registered family member's face, the camera could use "3D liveness detection" to spot the fake and deny access. With these and other advances, professional monitoring service providers will have the opportunity to bring a new generation of access control panels to market. Leveraging computer vision and deep neural networks Ultimately, what camera makers strive for is customer engagement and customer loyalty. These new use cases—thanks to AI at the edge—will make home monitoring devices more useful and more engaging to consumers. Leveraging computer vision and deep neural networks, new cameras will be able to filter out and block false alerts, predict incidents, and send real-time notifications only when there is something that the consumer is truly interested in seeing. AI and computer vision at the edge will enable a new generation of cameras that provide not only a higher level of security but that will fundamentally change the way consumers rely on and interact with their home monitoring devices.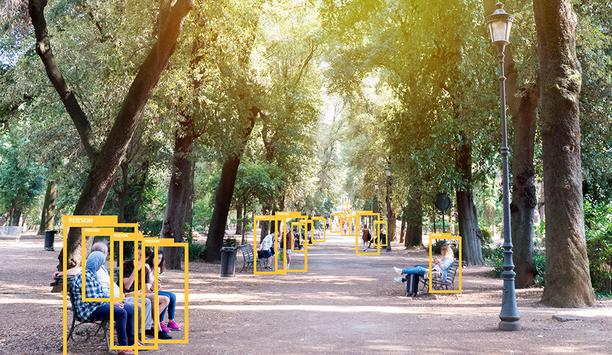 Can AI video analytics ever really be intelligent?
Video surveillance is commonly associated with security. But in most cases, it's used to record incidents and assist in investigations after the fact rather than prevent undesirable events. Artificial intelligence–powered video analytics is a highly promising trend that fundamentally changes the way things work. Extracting manageable data from a video stream can help recognise risky situations early on, minimising damage and, ideally, completely avoid emergencies. At the same time, AI significantly expands the areas of application of video surveillance beyond security systems. AI significantly expands the areas of application of video surveillance beyond security systems However, the hype around this new, trendy technology prevents the potential user from choosing quality solutions in a wide variety of products. This often leads to over-expectation, followed by a complete let-down. Can AI-powered video analytics really be the key to a technological breakthrough in video surveillance? We'll take a look at what the technology can do, what it can't, and where it can go from here. Technological breakthrough or just another bubble? It's often said that the video management software (VMS) market is becoming increasingly commoditised and widely available. A lot of products with similar features (or, at least, similar promises from the manufacturer) make it hard to choose. As a result, vendor names and reputations are turning into one of their primary selling points. Manufacturers have two choices available: get wrapped up in a price war and rely on cutting expenses, or offer a product that's truly innovative and revolutionary. Manufacturers have two choices available: get wrapped up in a price war, or offer a product that's truly innovative and revolutionary VMS developers who choose the second route are gravitating towards creating products that use artificial intelligence based on neural networks and deep learning. Emerging two or three years ago, the AI video analytics market is experiencing a boom in growth. This new tech wave has stirred the still, stagnant backwaters of the VMS world and gave small, ambitious developers something to be optimistic about. It seems they now have a chance to emerge as market leaders in the next few years. However, the hype around this popular trend is raising reasonable concerns among experienced security industry professionals. These concerns come from clients looking for a solution to their problems, and from suppliers building a long-term development strategy. This largely resembles another tech bubble, like the one built up around pre-AI video analytics and burst when it became clear that the sensational promises around it were pure marketing hype (and rather unscrupulously so). However, there are a lot of factors that indicate that AI-powered video surveillance systems aren't another bubble. The three factors The first — and the main one — comes from systems already in place on customers' sites. They fulfill the same promises made during the previous bubble by hotheads in a rush to teach the computer to analyse events in real time using a classical algorithmic approach. The second is the fact that this new technology has seen investment from not only software and cloud startups, but also established VMS developers. Even giants like Intel, which has presented a full line of neural network accelerator hardware and a set of software tools that streamlines working with them, specifically in the field of computer vision. This new technology has seen investment from not only software and cloud startups, but also established VMS developers The third factor lies in artificial intelligence's abilities. AI plays chess, drives cars, and works wonders in many other fields. Why shouldn't it be applied to video monitoring and analysis? What AI can do Just what can artificial intelligence do in video surveillance systems at this stage of development? It can't quite analyse a sequence of events and understand the "logic" of what's happening in the cameras' field of view. At least not yet. But it's probable that AI will learn to do this in the next few years. But neural network analytics can already detect, classify, and track objects very well, providing high accuracy even in busy scenes. Artificial intelligence can be used in the real world to: Detect smoke and flames for early fire warning at open areas (forest, open warehouse, parking lot, etc.) Distinguish people/vehicles from animals and other moving objects, e.g. to protect the perimeter of a nature park from poachers Distinguish a person in a helmet and protective clothing from a person without them to prevent accidents at a dangerous production facility or construction site Count objects of a specific type, e.g. cars in a parking lot, people in the sales floor, wares moving on a conveyor belt, etc. in non-security-related solutions Those are just a few examples. After training a neural network, it can tackle other, similar tasks, too. Generally, a neural network trained in specific conditions isn't replicable. In other words, it won't work as well under different conditions. On the other hand, developers have learned how to quickly train AI for the needs of a specific project. The most important requirement is having enough video footage. Somewhat apart from that is the use of neural networks in facial and automatic number-plate recognition. This is an example of reproducible neural networks (train once, deploy everywhere), which makes them more appealing commercially. If non-reproducible neural networks have only recently become economically feasible due to the rapid evolution of specialised hardware (aforementioned Intel's product, for example), then the use of AI in facial recognition and ANPR has been well established for a long time. The use of AI in facial recognition and ANPR has been well established for a long time Another kind of AI analytics that we'll explore is behaviour analytics. This function, probably more than any other, is bringing video surveillance systems closer to understanding what's happening on camera. Its potential is vast. How behaviour analytics works From a technical point of view, behaviour analytics combines artificial intelligence with a classic algorithmic approach. A neural network trained on a multitude of scenarios can determine the position of the bodies, heads, and limbs of humans in the camera's field of view. The algorithm outputs an array of data containing descriptions of their poses. Conditions can be set for data to detect a specific pose, such as raised hands, prostrated or crouching persons. Developers can use this to quickly create new detection tools to identify potentially dangerous behavior specified by a government or business client. There's no need for additional training of the neural network. How behaviour analytics can be deployed Someone crouched down next to an ATM could be a technician, CIT guard, or burglar. Bank security should be notified in any of the cases. A person in shooter position, together with a bank employee or cashier with their hands raised could indicate a robbery. The system can be configured to automatically send alerts with a surveillance snapshot to the police so they can assess the threat and take action if needed. It's vital that the police receive the alert, even if the employee is unable to activate the alarm. In many cases, attention should be directed to a prostrate individual. This could be somebody who needs immediate help, or it could be someone sleeping in an inappropriate public place, for example, a 24/7 ATM space. Behavioural analytics can also be used to ensure workplace safety. For example, tracking whether employees are holding the handrails when using the stairs at a manufacturing facility or a construction site. What now? Behaviour analytics can be deployed wherever your clients' imagination takes them. With this feature, practically any pose that indicates potentially dangerous behaviour can be detected. Timely response to an alarm helps avoid material damages or, in other situations, casualties. Practically any pose that indicates potentially dangerous behaviour can be detected An area of potential development for behaviour analytics is the ability to analyse a sequence of poses by the same person or a combination of poses and relative positions of several individuals. That will be the next level of evolution in AI's use in video surveillance: moving from "detecting" to "understanding" behaviour in real time. In its most basic form, this type of analytics can be deployed to detect deviations from the search procedure in correctional facilities when a person being inspected must assume a pre-defined sequence of poses. A more advanced form allows it to detect any kind of abnormal behaviour, such as a brawl breaking out in a public space. Ideally, behaviour analytics can predict dangerous situations based on nearly imperceptible cues gleaned from collected statistics and a Big Data analysis. At the moment, this sounds like pure fantasy, but what seemed like whimsy not too long ago is now a reality with AI. It's already beaten humans in chess and the game of Go (Weiqi). Will artificial intelligence be able to outplay humans at charades one day? It's entirely possible that we'll soon see for ourselves.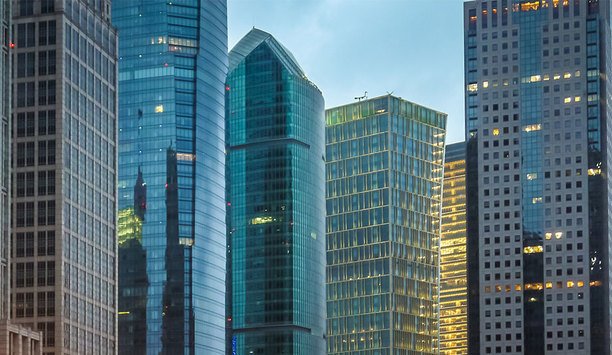 Why integrated access control is about more than security?
Rodrigue Zbinden, CEO at Morphean, discusses the business benefits from merging video surveillance and access control technologies as demand for ACaaS grows. The big question facing businesses today is how they will use the data that they possess to unlock new forms of value using emerging technologies such as the cloud, predictive analytics and artificial intelligence. Some data is better utilised than others: financial services were quick to recognise the competitive advantages in exploiting technology to improve customer service, detect fraud and improve risk assessment. In the world of physical security, however, we're only just beginning to understand the potential of the data that our systems gather as a part of their core function. Benefits of 'Integrated access control' The first thing to look for is how multiple sources of data can be used to improve physical security functionsWhat many businesses have yet to realise is that many emerging technologies come into their own when used across multiple sources of data. In physical security, for example, we're moving from discussions about access control and CCTV as siloed functions, to platforms that combine information for analysis from any source, and applying machine learning algorithms to deliver intelligent insights back to the business. 'Integrated access control' then looks not just to images or building management, but to images, building management, HR databases and calendar information, all at the same time. And some of the benefits are only now starting to become clear. The first thing to look for, of course, is how multiple sources of data can be used to improve physical security functions. For example, by combining traditional access control data, such as when a swipe card is used, with a video processing platform capable of facial recognition, a second factor of authentication is provided without the need to install separate biometric sensors. CCTV cameras are already deployed in most sensitive areas, so if a card doesn't match the user based on HR records, staff can be quickly alerted. Making the tools cost-effective In a similar vein, if an access card is used by an employee, who is supposed to be on holiday according to the HR record, then video data can be used to ensure the individual's identity and that the card has not been stolen – all before a human operator becomes involved. This is driving growth in 'access control as a service' (ACaaS), and the end-to-end digitalisation of a vital business functionThese capabilities are not new. What is, however, is the way in which cloud-based computing platforms for security analytics, which absorb information from IP-connected cameras, make the tools much more cost effective, accessible and easier to manage than traditional on-site server applications. In turn, this is driving growth in 'access control as a service' (ACaaS), and the end-to-end digitalisation of a vital business function. With this system set up, only access control hardware systems are deployed on premise while the software and access control data are shifted to a remote location and provided as a service to users on a recurring monthly subscription. The benefits of such an arrangement are numerous but include avoiding large capital investments, greater flexibility to scale up and down, and shifting the onus of cybersecurity and firmware updates to the vendor. Simple installation and removal of endpoints What's more, because modern video and access control systems transmit data via the IP network, installation and removal of endpoints are simple, requiring nothing more than PoE and Wi-Fi. Of all the advantages of the 'as a service' model, it's the rich data acquired from ACaaS that makes it so valuable, and capable of delivering business benefits beyond physical security. Managers are constantly looking for better quality of information to inform decision making, and integrated access control systems know more about operations than you might think. Integrating lighting systems with video feeds and access control creates the ability to control the lightsRight now, many firms are experimenting with ways to find efficiencies and reduce costs. For example, lights that automatically turn off to save energy are common in offices today, but can be a distraction if employees have to constantly move around to trigger motion detectors. Integrating lighting systems with video feeds and access control creates the ability to control the lights depending on exactly who is in the room and where they are sitting. Tracking the movement of employees Camera data has been used in retail to track the movement of customers in stores, helping managers to optimise displays and position stocks. The same technology can be used to map out how employees move around a workspace, finding out where productivity gains can be made by moving furniture around or how many desks should be provisioned. Other potential uses of the same data could be to look for correlations between staff movement – say to a store room – and sales spikes, to better predict stock ordering. What makes ACaaS truly exciting is it is still a very new field, and we're only just scratching the surface of the number of ways that it can be used to create new sources of value. As smart buildings and smart city technology evolves, more and more open systems will become available, offering more ways to combine, analyse and draw insights from data. Within a few years, it will become the rule, rather than the exception, and only grow in utility as it does.