Visimetrics CCTV Video motion detectors
(1)
Browse CCTV Video motion detectors
Other Visimetrics products
Video motion detector products updated recently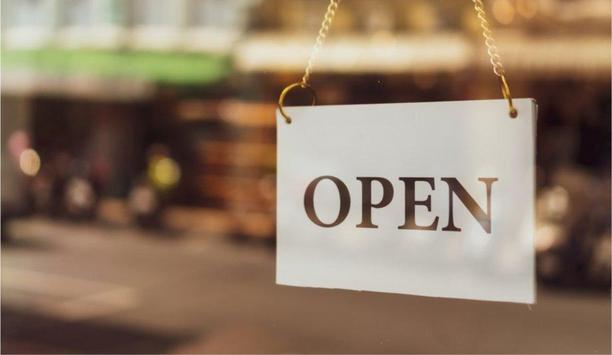 Reopening doors: What steps should be taken to ensure safety and security?
A total of £1.6 billion worth of goods are reported as 'lost' to in-store theft in supermarkets each year, with figures increasing steadily. The presence of self-checkout systems have increased in supermarkets, as well as other industry retailers. By 2021, we're globally on track to have 468,000 self-checkout machines in operation, nearly double the 240,000 in existence since 2016. While this increase comes with such benefits as reduced wait times for customers and staff costs, it also comes with a risk of retail theft at self-checkouts. With the circumstances the world now finds itself in i.e. mass unemployment, financial uncertainty, the retail industry has seen an influx in these types of petty crimes, hitting retailers during an already turbulent period. While retailers are taking precautions to protect themselves and their patrons in this new era of in-person shopping, it's important to ensure the business itself is protected. A popular method to combat these fears is to employ on-site security personnel, however, as we continue to adapt to new operating guidelines, retailers must begin thinking past the immediate future, and begin implementing long-term security solutions to prepare for life after lockdown such as strong CCTV systems with remote access. How has the security industry adapted its services to a post-lockdown world? Technological innovations like thermal recognition are key to adapting security systems for a post-lockdown world. Businesses which previously relied on facial recognition now must update their methods to account for shoppers wearing masks on-site and in-store. By 2021, we're globally on track to have 468,000 self-checkout machines in operation, nearly double the 240,000 in existence since 2016 Biometric systems are now able to identify people with face masks, and thermal recognition such ADT's Thermi-Scan system which can track human body temperature without the need for contact. Implementing these safe protocol procedures protect both employees and customers against virus outbreaks such as COVID-19. The need for these advances in video surveillance will reportedly increase the biometric facial recognition market by 14 per cent by 2027. Artificial intelligence has been hailed recently as the way forward for remote security needs, and whilst business-owners continue to navigate procedures of returning to work post-lockdown, having remote access to real-time security monitoring is essential now more than ever. What are the main measures stores can take to prevent or reduce theft? Strategically placing a multi-camera surveillance system to ensure clarity, eliminate blind spots, and deter thieves should be top priority. It's equally essential to invest in a system which has an efficient playback programme, particularly in situations where reviewing important footage efficiently can offer vital information to the police force. Advances in video surveillance will reportedly increase the biometric facial recognition market by 14 per cent by 2027 As business-owners continue operating at reduced hours and with limited on-site staff, being able to access camera footage quickly and remotely is a key factor to consider. Whether owners opt to receive an alert on a mobile device allowing them to review notifications, or if their system is monitored by a remote security centre, it's important to be able to access footage quickly for added efficiency and ease. Facial recognition and AI have been popular points of discussion in relation to security cameras and CCTV. While careful considerations must be taken prior to utilising any sort of facial recognition technology, including conducting a Privacy Impact Assessment, the benefits include being provided with real-time tracking of repeat offenders which immensely helps the prevention of in-store theft. Here are some key points to consider when choosing in-store surveillance: Assess your needs – To get the best out of your security system, it is essential to analyse what your requirements are for your business as they might have changed to adapt to a post-lockdown world Camera setup – With store layouts shifting to accommodate social distancing guidelines, it's important to re-evaluate the current set-up of any security cameras. Depending on any layout updates, it might be important to consider operating multiple cameras in one area to ensure a peripheral view and eliminate any blind spots Camera positioning – For optimal performance, check that light sources are not obstructing your view such as glare from the sun. It is also worth considering the height at which cameras are installed to maximise surveillance Check the focus – It is worth testing camera lenses bi-monthly to ensure that lighting or weather hasn't affected the focus of the lens, resulting in a blurry visual Remote access – As guidelines continue to evolve, ensure you're able to access any necessary camera footage quickly and safely in case of emergency Will we begin to see a reduction of theft as new technology is implemented? We're beginning to see incidents of shoplifting and theft being taken more seriously by law enforcement. In the coming months, for the first time in Britain nearly twenty shoplifters who were either caught red-handed or identified on CCTV will be appearing before magistrates. While currently these court cases are being pursued by a private police force, these actions come after a Government plea to high-level police to prosecute shoplifters stealing under £200. Retailers have long voiced concerns that forces have abandoned low-level thefts and these steps are small but show that businesses are being heard. As innovations in surveillance security continue, we'll be seeing a move away from human involvement which will create a more reliable and efficient system able to rely on machine learning and analytics. While there have been wider strides made in utilising AI for surveillance, these are largely being used currently by local governments to alert police forces to threats of criminal activity. It's not unreasonable to think that in the near future, these types of smart technology will be employed by private businesses to analyse suspicious behaviour or possible theft. However, as we see an increase in the advancement of security technology, we anticipate that those inclined to commit in-store theft will adapt their methods, therefore retailers should look to regularly evaluate their security needs to keep risks at bay.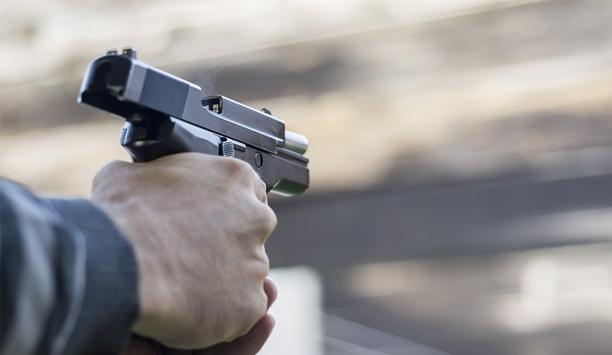 The how and why of gunshot detection
The benefits of some physical security systems have an obvious return on investment, such as surveillance cameras trained on retail cashiers and access systems that keep unauthorised persons from entering protected areas. There are others that may only show a return once a negative event has occurred, and some may argue that gunshot detection falls into this category, however there are many reasons to see the value in this technology. Below are a few reasons why you should look at gunshot detection and some best practices for evaluating this type of technology. Reduced casualties = reduced costs Most of gunshot detection's value will be measured on the system's ability to reduce response time to a shooting incident. Statistics have shown that an average of one death occurs every 5-15 seconds during an active shooter incident. One question to ask gunshot detection manufacturers is how quickly their system alerts. Applying these statistics against alerting speed can help calculate a potential reduction in casualties to employees.Mitigating casualties can also reduce subsequent benefit costs for those psychologically traumatised by the incident Mitigating casualties can also reduce subsequent benefit costs including paid sick leave, death benefits, and mental health care for those psychologically traumatised by the incident. To put this into real-world context, a major retail brand experienced a workplace shooting that tragically resulted in loss of lives and multiple casualties. The corporation spent more than $40M in costs associated with the shooting. It was after this incident that the company decided to install gunshot detection, because although they had looked at it previously, they finally made the connection to the return on investment: Reduced response time will decrease (and hopefully eliminate) casualties, which will save lives and millions of dollars if a future incident were to occur at one of their sites. Meeting OSHA requirements OSHA's General Duty Clause states that employers must provide a workplace free of "recognised hazards" that are likely to cause death or serious injury. Courts have interpreted this to mean that employers have a legal obligation to abate the active shooter hazard when there is a feasible method available to do so. Mark Terry, Director of Global Enterprise Security for Rackspace in San Antonio, sees gunshot detection as a life safety necessity that also fulfils the corporation's Duty of Care. He told me that adding gunshot detection is not only a game changer for active shooter response, it fulfils their Duty of Care and brings peace of mind that his company has done everything they can to protect their people. Lawsuits charging security negligence have become commonplace after shootings Reduce litigation risk with gunshot detection – but choose wisely Lawsuits charging security negligence have become commonplace after shootings, naming a "lack of gunshot detection devices" as a source of culpability, such as the $800M lawsuit victims brought against MGM after the Route 91 concert shooting in October 2017. What is important to realise, however, is that not all gunshot detection systems are created equal, so there are a number of performance characteristics to consider. For example, acoustic-only systems have a higher likelihood of false alerting to loud noises, especially indoors, as do those that search a library of gunshot audio files before reporting shots.Dual mode systems that require both acoustic and infrared detection in order to report are far more accurate Dual mode systems that require both acoustic and infrared detection in order to report are far more accurate. Tedd Steele, Senior Network Architect at Charleston International Airport, told Airport Improvement Magazine that the system they installed "can determine gunshots with a high degree of accuracy thanks to the dual mode sensors. It knows the difference between loud bangs and a gunshot." When looking at wireless gunshot detection systems, end users should ask about sensor uptime, self-testing features, battery life and encrypted communications. Regulations and standards Currently, there are no standards or regulations to follow in order to market a technology as gunshot detection. A video camera is typical in that you can expect that the product will capture video. There are different feature sets like facial recognition and analytics that set different systems apart on the backend, but first, cameras must capture a moving image. When you apply this same analogy to gunshot detection, the waters are a bit muddier because the science of isolating gunshots while also filtering out false alerts is much more complex than simply detecting and reporting a loud bang.The NFPA has also issued guidelines for the use of gunshot detection Many manufacturers of aggression detection systems now claim 'gunshot detection' as a feature set, and there are smoke detectors and cameras now marketing this claim, but these devices are not on the same level playing field as genuine gunshot detection systems. In the absence of regulations and standards, consumers should look to authorities that have evaluated systems such as the U.S. Department of Homeland Security and the Centre for the Protection of Critical Infrastructure in the U.K., The NFPA has also issued guidelines for the use of gunshot detection as a part of their principal role in creating life safety codes for buildings. Testing and References If you place a number of gunshot detection systems side by side in a shooting range, they all will likely report a shot, but this is not a reasonable test because a range is a controlled environment. What happens in a real world environment? Does the system need to be calibrated to its environment? What happens in the presence of fire alarms and strobes going off in a live incident? Seeing a system respond to live fire is important in the evaluation process, but it is not the only marker of overall system capability. Consumers will want to ask manufactures questions like how many systems have been deployed in customer environments and for how long, and let their customers tell you their detection and false alert rates have been. Enterprise consumers will want to look closely at network and cybersecurity features and look closely for any potential security risks. Also ask for references from customers in your industry so you can see how and where they are using gunshot detection to meet challenges that might be unique to your type of workplace, school, or public venue. Overall, it is extremely important for organisations to be able to declare that they have done everything in their power to properly prepare for and respond to active shooters. Combining an effective gunshot detection system with video, access control and mass notification will not only improve your ability to effectively respond to a shooting incident, it raises your security posture and confidence that you have done everything you can to protect your people from modern day threats. It also puts these security systems to better use by delivering real-time, additional situational awareness during a shooting incident. And this will be especially true when you have done your due diligence before selecting a gunshot detection system.
Can CCTV become a more effective tool?
We all know that having CCTV around your home can help to protect you and your family. Without CCTV, you could end up in danger and an intruder could get away with breaking into your house, hurting your loved ones and stealing your possessions. Similarly, without CCTV in the office, you'll be leaving yourself open to all kinds of damage and could lose a lot of equipment in the process. In short, making sure you have CCTV is important for both home and business security. However, it can be improved to become a more effective system so that you're better protected, and can even deter a potential intruder without having to panic. In our world of ever-changing technology, we're able to upgrade and enhance our CCTV systems so they can become a monitored system. Remote CCTV monitoring is an ideal way to protect everyone and everything whether you're at home or at a workplace. What is remote CCTV monitoring? For a long time, CCTV was one of the best ways to keep your home, the office and people safe. But people started to notice that it would only deter people so much of the time and often the cameras were ignored by intruders. They would just cover their faces and hope for the best as they steal from a home, office or any other premises. Remote CCTV monitoring is a system that can loop into your existing CCTV, or come preinstalled with a new system. This technology sends a feed to a control room full of trained operators that are on call 24/7. Within this control room, operators are able to respond to any sort of distress call or unauthorised movement on the property line. How does it work? Remote CCTV monitoring works by attaching to a live feed of your CCTV system, existing or new, so that the signal and images can be passed to a team of operators. These operators are on hand 24/7 so that if there is a problem, you know that you're safe in the hands of a specialist team. The specialist team has been trained to mitigate the chances of somebody breaking into your home when the system is triggered; similarly they call the local authorities instantly so that the potential intruder has less time to flee the scene. This is especially important if an intruder is already inside your property because they have less time to steal your items and leave. Without CCTV in the office, you'll be leaving yourself open to all kinds of damage and could lose a lot of equipment in the process One of the biggest questions that revolve around remote CCTV monitoring is the idea of operators watching the CCTV at all times. Luckily most remote CCTV monitoring systems will incorporate a motion detection system to accompany your CCTV. Motion detection offers the ability to alert a control room if there is an unauthorised entry to the property line. These motion detection systems are state-of-the-art and so, depending on the system that you choose, they can watch over your property from a number of angles. Once the motion detection system has been triggered and the alert has been sent to the control room, then and only then will the operators get involved. This means that until the motion detection system has been triggered, nobody will watch your live CCTV feed. After one of the systems has been triggered, one of the specialist operators will instantly jump into action. This means that they can take different measures to deter any potential intruder and make sure that they do everything in their power to stop any damage or theft from the premises. In addition to the motion detection system and CCTV, you are able to opt for a public address (PA) system too. This means that an operator is able to shout commands through the PA system and potentially scare away any intruder. The intruder will also be warned about the fact that local authorities have already been called to the location. Remote monitoring versus traditional CCTV Motion detection offers the ability to alert a control room if there is an unauthorised entry to the property line Having a monitored CCTV system means that you're able to better protect yourself, your business, employees and even your loved ones. Whether you're at home or in the office, having someone looking over your shoulder protecting your every move is something that can be appreciated by everybody. The biggest problem with just having traditional CCTV, is that it is a reactive system. This means that rather than stopping crime, a CCTV system just records it. While the thought is that having a CCTV camera visible can deter some intruders, there's no real evidence to suggest that it stops anybody; anyone can simply cover their face and carry on breaking into your home, office or even your car. As mentioned, remote CCTV monitoring is going to tackle that problem and make sure that someone is on hand to protect you at all times.

Visimetrics' FASTAR CCTV recording solution secures Napoleons Casinos
Visimetrics, digital video surveillance specialist, is a proven quantity for surveillance systems within the casino industryLeading manufacturer of Digital Evidence Recorders™ for CCTV and surveillance applications, Visimetrics, have provided their flagship FASTAR CCTV recording solution to A&S Leisure's Napoleons chain of casinos in Sheffield, Leeds, Hull and Bradford.Operational Director of A&S Leisure Group, Mark Allen, says, "Visimetrics are a proven quantity for surveillance systems within the casino industry. With clear experience and reference projects in place, they came highly recommended by our systems integrator Zepha Security and industry colleagues alike. We needed a very high quality recording system with clear video and audio output that could be used easily by our staff on site while also providing remote access to our sites from head office. We were also keen to ensure we had a fully flexible solution that can be easily extended moving forward."While I'm happy to say the solution in practice has proved excellent, the experience of working with Visimetrics in designing and delivering our surveillance system has been invaluable. We are benefiting further from this by collectively looking at ways of using the recording systems to bring more information together. A current example is the integration of till information - linking our EPOS data with the video recordings using the data recording feature within FASTAR."Visimetrics Business Development Director, Gary James, says, "We're delighted that A&S Leisure has chosen our solution for their casinos. Our recorders are used daily to gather evidence of cheat moves, theft, barred persons, self-excluders etc. We've focused heavily on casino usage in the development of our management software, CONTROL SMS. Various tools and features have been incorporated for the management, review and export of footage by surveillance, security and compliance departments."By far the core of FASTAR's daily usage is in resolving gaming disputes quickly. While the need for high quality video is obvious it's the audio content and quality that becomes essential in these circumstances and is often the deciding factor in closing disputes satisfactorily.The implementation of the FASTAR solution at all Napoleons Casinos is now completed and the EPOS project is currently under development.

Playerbook™ Facial Recognition System debuts at IFSEC 2011 by Visimetrics
Playerbook Facial Recognition System launch will take place at IFSEC 2011 Leading CCTV storage systems manufacturer, Visimetrics (UK) Ltd, will be launching their new Playerbook™ facial recognition system at IFSEC 2011. Playerbook has been developed to operate reliably in the lighting conditions normally found in casino environments. Powered by Omniperception's facial recognition engine, the new application is the result of a 2 year development process between the companies.Gary James, Business Development Director of Visimetrics says "The background to the development of Playerbook originated from many of our casino clients who indicated that a form of non-intrusive, reliable subject identification would be of significant benefit to them in dealing with the public. Casinos have a vested interest, for compliance and commercial reasons, in identifying certain types of visitors on entry to the venue. We knew from our experience of digital CCTV systems that the various forms of lighting within casinos create shadowing, reflection and glare. These effects have a significant impact on the reliability of facial recognition. We knew we needed to find another approach to solving the problem and identified the unique facial recognition process Omniperception developed as the core engine most likely to meet the consistency and reliability needed in casinos."Gary continues "At the heart of the system is a subject watchlist that allows security and surveillance staff to automatically detect self-excluders, barred/crime & disorder subjects, advise on entry subjects, VIP's and more. Playerbook operates in real time, providing reliable and consistent identification. The critical challenge was to develop a system, which reliably detects faces in the low or zero light conditions you find in casinos. We believe we have achieved this successfully. Playerbook works by locating the 500-600 unique facial identifiers of individuals as they pass the IR sensor. Using a unique illumination and polarisation filter system, Playerbook is able to consistently compare the detected facial identifiers with subjects already stored within the watchlist regardless of shadows, glare or reflection. The watchlist search is completed instantly. When there's a match between a subject entering the venue and the watchlist, Playerbook alerts staff immediately via the GUI, SMS or email. Playerbook has been successfully proven using ground-truth validation testing within one of the largest casinos in the UK. The invaluable input from the management and staff was critical to the development and refining process to achieve a reliable solution within such a difficult operating environment." "Playerbook operates in real time, providing reliable and consistent identification. The critical challenge was to develop a system, which reliably detects faces in the low or zero light conditions you find in casinos. We believe we have achieved this successfully..."Playerbook @ a glance: Light immune - uses a unique lighting solution designed to work in dark environment Fast - captures facial identifiers and compares these against a 'watchlist' in real timeAccurate - Playerbook is powered by Omniperception's facial recognition engineConvenient - Playerbook's non-intrusive IR sensor identifies subjects to a range of 5 metresEasy to use - simple workflow using browser based app to add individuals to watchlist Playerbook will be demonstrated at the Intelligent Integration Zone on Stand E140 in Hall 4.If you would like to arrange an appointment for a demonstration in advance of the show, please contact Gary James on e-mail or on tel: 01292 673 770.Playerbook captures facial identifiers and compares these against a 'watchlist' in real time.

Visimetrics to launch Forensic Investigation Network Database at IFSEC 2011
The metadata extracted from the video as it is being recorded is used by FiND for creation of databaseLeading CCTV storage systems manufacturer, Visimetrics (UK) Ltd, will be launching the result of a £1M research and development project at IFSEC this year. FiND will significantly reduce the search time of large periods of CCTV recordings for key points of evidence. The R&D project team includes the DTI's Technology Strategy Board, Loughborough University, PERA and Visimetrics.Craig Howie, Commercial Director of Visimetrics, says, "Following the London bombings in July 2005, the Metropolitan Police Service reviewed over 100,000 hours of CCTV footage as part of their incident investigation. This process consumed a huge amount of operational man hours and significantly increased the amount of time required to progress the investigation. The issues faced by the police in this instance inspired a technical solution to significantly reduce the time, man power resources, (and costs) needed to review large amounts of CCTV recordings while searching for key points of evidence." "FiND - Forensic investigation Network Database - has been developed with the capability of linking to any CCTV recording system to create and index key objects of interest at the time of video capture and storage. The technology works by allowing operators to search via a powerful 'FiND' processing engine that immediately identifies relevant footage. By inputting key parameters, the system will search the database of classified objects and display relevant images using thumbnail identification, ready for review. The speed of response is derived from searching the object data index, rather than the traditional video based 'region of interest' search, using selected areas of a specific camera." "FiND will reduce the search period of days, weeks - or months - worth of digitally recorded video down to a matter of seconds..." FiND emerged from initial research undertaken by Loughborough University evaluating the most technically challenging aspects of using automated video analysis to search large volumes of existing CCTV recordings for key or 'known' objects of interest. Performing complex video analysis on recordings from public space cameras in particular is challenging and the development team had to overcome many limitations affecting image quality. These included camera position, height, skew and shake as well as common issues such as lighting, colour consistency and video interlacing. Resolving these issues is essential in order to perform accurate evaluation to reach a stage where you can analyse the video. Two areas in particular quickly became evident as barriers to progress: colour consistency and lighting/shadowing. The team developed algorithms to overcome these barriers and this dramatically improved the video consistency and the accuracy of results.The stored metadata is negligible in size when compared to standard resolution and frame rate videoGenerating colour and lighting consistency formed the foundation for the research and development of a comprehensive set of algorithms specifically aimed at resolving vehicle classification, people classification, license plate identification using CCTV cameras, text/logo detection, baggage detection, complex background processing and PTZ compensation. A number these algorithms are completely unique.FiND functions by the creation of a database of key objects of information extracted from the video as it is being recorded. This information is normally referred to as metadata and provides the source of results for all future searches. The stored metadata is negligible in size when compared to standard resolution and frame rate video. Thus, storing all key objects of interest from an entire system in this way becomes irrelevant in overall storage terms. The metadata is created in real time by processing the recorded video using the unique algorithms. This process captures all relevant objects within each video scene to give operators a wide range of search criteria for any future investigation.As an example of the scope of search the criteria can be set to 'person wearing red shirt'. Further refinement can be added to achieve 'person wearing red shirt, carrying a back pack at a specific time of day'. Searching in this way then occurs across the entire source of metadata from all cameras. This produces the most comprehensive set of results from entire recording systems using a single step process.In vehicle classification derived attributes take the form of number plates, logos, signage, etc.FiND classifies objects as part of its identification process. Object classification is based upon a hierarchical approach beginning with the determination of either vehicle or person(s). Once a person(s) or vehicle has been classified, further feature determination is performed, right down to very basic attributes such as shape, colour, location relative to the frame, time, characters etc. Basic features are then used to FiND derived attributes such as the presence of a suitcase, backpack etc. when classified as human objects. In vehicle classification; derived attributes take the form of number plates, logos, signage, etc. The derived attributes are stored alongside the basic attributes for use in all future searching.According to Craig Howie, "FiND will reduce the search period of days, weeks - or months - worth of digitally recorded video down to a matter of seconds. The range of search criteria, evidential algorithms and pre-indexed video gives users the means to view the matching images as they work. The speed and accuracy of results makes the running and re-running of searches practical as more off-line information relating to an incident becomes available. There is no need to select individual cameras, 'regions of interest 'or wait for short sections of video to be indexed on-demand before viewing. FiND searches the pre-indexed video across the entire recording system to quickly identify images matching the operators search criteria."FiND is available as an extension to existing recording systems. FiND has also been developed for true portability of the algorithms and metadata creation for use within embedded products such as IP cameras, video encoders or DVR/NVRs. FiND is also available with a software interface providing the means to integrate the search tool with legacy or third party applications and systems.
Related white papers
Automatic vehicle identification: State of the industry 2020
Featured white papers
Building a safe ecosystem for visitors post COVID-19
Download
Smart security cameras: excellence in retail
Download
5 reasons to integrate mobile technology into your security solution
Download