GJD CCTV Video motion detectors
(16)
Browse CCTV Video motion detectors
Video motion detector products updated recently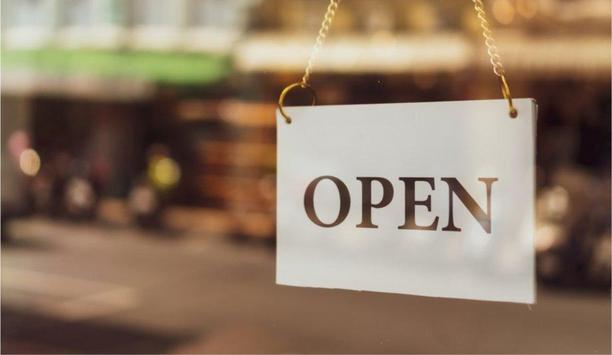 Reopening doors: What steps should be taken to ensure safety and security?
A total of £1.6 billion worth of goods are reported as 'lost' to in-store theft in supermarkets each year, with figures increasing steadily. The presence of self-checkout systems have increased in supermarkets, as well as other industry retailers. By 2021, we're globally on track to have 468,000 self-checkout machines in operation, nearly double the 240,000 in existence since 2016. While this increase comes with such benefits as reduced wait times for customers and staff costs, it also comes with a risk of retail theft at self-checkouts. With the circumstances the world now finds itself in i.e. mass unemployment, financial uncertainty, the retail industry has seen an influx in these types of petty crimes, hitting retailers during an already turbulent period. While retailers are taking precautions to protect themselves and their patrons in this new era of in-person shopping, it's important to ensure the business itself is protected. A popular method to combat these fears is to employ on-site security personnel, however, as we continue to adapt to new operating guidelines, retailers must begin thinking past the immediate future, and begin implementing long-term security solutions to prepare for life after lockdown such as strong CCTV systems with remote access. How has the security industry adapted its services to a post-lockdown world? Technological innovations like thermal recognition are key to adapting security systems for a post-lockdown world. Businesses which previously relied on facial recognition now must update their methods to account for shoppers wearing masks on-site and in-store. By 2021, we're globally on track to have 468,000 self-checkout machines in operation, nearly double the 240,000 in existence since 2016 Biometric systems are now able to identify people with face masks, and thermal recognition such ADT's Thermi-Scan system which can track human body temperature without the need for contact. Implementing these safe protocol procedures protect both employees and customers against virus outbreaks such as COVID-19. The need for these advances in video surveillance will reportedly increase the biometric facial recognition market by 14 per cent by 2027. Artificial intelligence has been hailed recently as the way forward for remote security needs, and whilst business-owners continue to navigate procedures of returning to work post-lockdown, having remote access to real-time security monitoring is essential now more than ever. What are the main measures stores can take to prevent or reduce theft? Strategically placing a multi-camera surveillance system to ensure clarity, eliminate blind spots, and deter thieves should be top priority. It's equally essential to invest in a system which has an efficient playback programme, particularly in situations where reviewing important footage efficiently can offer vital information to the police force. Advances in video surveillance will reportedly increase the biometric facial recognition market by 14 per cent by 2027 As business-owners continue operating at reduced hours and with limited on-site staff, being able to access camera footage quickly and remotely is a key factor to consider. Whether owners opt to receive an alert on a mobile device allowing them to review notifications, or if their system is monitored by a remote security centre, it's important to be able to access footage quickly for added efficiency and ease. Facial recognition and AI have been popular points of discussion in relation to security cameras and CCTV. While careful considerations must be taken prior to utilising any sort of facial recognition technology, including conducting a Privacy Impact Assessment, the benefits include being provided with real-time tracking of repeat offenders which immensely helps the prevention of in-store theft. Here are some key points to consider when choosing in-store surveillance: Assess your needs – To get the best out of your security system, it is essential to analyse what your requirements are for your business as they might have changed to adapt to a post-lockdown world Camera setup – With store layouts shifting to accommodate social distancing guidelines, it's important to re-evaluate the current set-up of any security cameras. Depending on any layout updates, it might be important to consider operating multiple cameras in one area to ensure a peripheral view and eliminate any blind spots Camera positioning – For optimal performance, check that light sources are not obstructing your view such as glare from the sun. It is also worth considering the height at which cameras are installed to maximise surveillance Check the focus – It is worth testing camera lenses bi-monthly to ensure that lighting or weather hasn't affected the focus of the lens, resulting in a blurry visual Remote access – As guidelines continue to evolve, ensure you're able to access any necessary camera footage quickly and safely in case of emergency Will we begin to see a reduction of theft as new technology is implemented? We're beginning to see incidents of shoplifting and theft being taken more seriously by law enforcement. In the coming months, for the first time in Britain nearly twenty shoplifters who were either caught red-handed or identified on CCTV will be appearing before magistrates. While currently these court cases are being pursued by a private police force, these actions come after a Government plea to high-level police to prosecute shoplifters stealing under £200. Retailers have long voiced concerns that forces have abandoned low-level thefts and these steps are small but show that businesses are being heard. As innovations in surveillance security continue, we'll be seeing a move away from human involvement which will create a more reliable and efficient system able to rely on machine learning and analytics. While there have been wider strides made in utilising AI for surveillance, these are largely being used currently by local governments to alert police forces to threats of criminal activity. It's not unreasonable to think that in the near future, these types of smart technology will be employed by private businesses to analyse suspicious behaviour or possible theft. However, as we see an increase in the advancement of security technology, we anticipate that those inclined to commit in-store theft will adapt their methods, therefore retailers should look to regularly evaluate their security needs to keep risks at bay.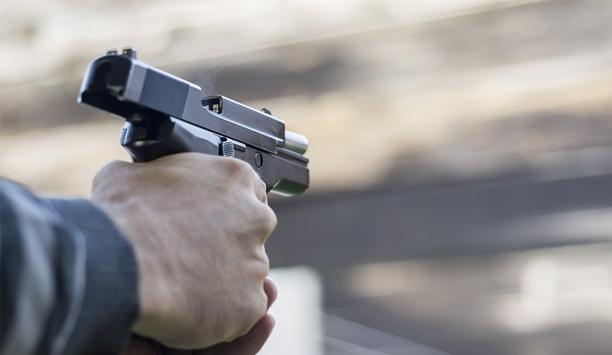 The how and why of gunshot detection
The benefits of some physical security systems have an obvious return on investment, such as surveillance cameras trained on retail cashiers and access systems that keep unauthorised persons from entering protected areas. There are others that may only show a return once a negative event has occurred, and some may argue that gunshot detection falls into this category, however there are many reasons to see the value in this technology. Below are a few reasons you should look at gunshot detection and some best practices for evaluating this type of technology. Reduced casualties = reduced costs Most of gunshot detection's value will be measured on the system's ability to reduce response time to a shooting incident. Statistics have shown that an average of one death occurs every 5-15 seconds during an active shooter incident. One question to ask gunshot detection manufacturers is how quickly their system alerts. Applying these statistics against alerting speed can help calculate a potential reduction in casualties to employees.Mitigating casualties can also reduce subsequent benefit costs for those psychologically traumatised by the incident Mitigating casualties can also reduce subsequent benefit costs including paid sick leave, death benefits, and mental health care for those psychologically traumatised by the incident. To put this into real-world context, a major retail brand experienced a workplace shooting that tragically resulted in loss of lives and multiple casualties. The corporation spent more than $40M in costs associated with the shooting. It was after this incident that the company decided to install gunshot detection, because although they had looked at it previously, they finally made the connection to the return on investment: Reduced response time will decrease (and hopefully eliminate) casualties, which will save lives and millions of dollars if a future incident were to occur at one of their sites. Meeting OSHA requirements OSHA's General Duty Clause states that employers must provide a workplace free of "recognised hazards" that are likely to cause death or serious injury. Courts have interpreted this to mean that employers have a legal obligation to abate the active shooter hazard when there is a feasible method available to do so. Mark Terry, Director of Global Enterprise Security for Rackspace in San Antonio, sees gunshot detection as a life safety necessity that also fulfils the corporation's Duty of Care. He told me that adding gunshot detection is not only a game changer for active shooter response, it fulfils their Duty of Care and brings peace of mind that his company has done everything they can to protect their people. Lawsuits charging security negligence have become commonplace after shootings Reduce litigation risk with gunshot detection – but choose wisely Lawsuits charging security negligence have become commonplace after shootings, naming a "lack of gunshot detection devices" as a source of culpability, such as the $800M lawsuit victims brought against MGM after the Route 91 concert shooting in October 2017. What is important to realise, however, is that not all gunshot detection systems are created equal, so there are a number of performance characteristics to consider. For example, acoustic-only systems have a higher likelihood of false alerting to loud noises, especially indoors, as do those that search a library of gunshot audio files before reporting shots.Dual mode systems that require both acoustic and infrared detection in order to report are far more accurate Dual mode systems that require both acoustic and infrared detection in order to report are far more accurate. Tedd Steele, Senior Network Architect at Charleston International Airport, told Airport Improvement Magazine that the system they installed "can determine gunshots with a high degree of accuracy thanks to the dual mode sensors. It knows the difference between loud bangs and a gunshot." When looking at wireless gunshot detection systems, end users should ask about sensor uptime, self-testing features, battery life and encrypted communications. Regulations and standards Currently, there are no standards or regulations to follow in order to market a technology as gunshot detection. A video camera is typical in that you can expect that the product will capture video. There are different feature sets like facial recognition and analytics that set different systems apart on the backend, but first, cameras must capture a moving image. When you apply this same analogy to gunshot detection, the waters are a bit muddier because the science of isolating gunshots while also filtering out false alerts is much more complex than simply detecting and reporting a loud bang.The NFPA has also issued guidelines for the use of gunshot detection Many manufacturers of aggression detection systems now claim 'gunshot detection' as a feature set, and there are smoke detectors and cameras now marketing this claim, but these devices are not on the same level playing field as genuine gunshot detection systems. In the absence of regulations and standards, consumers should look to authorities that have evaluated systems such as the U.S. Department of Homeland Security and the Centre for the Protection of Critical Infrastructure in the U.K., The NFPA has also issued guidelines for the use of gunshot detection as a part of their principal role in creating life safety codes for buildings. Testing and References If you place a number of gunshot detection systems side by side in a shooting range, they all will likely report a shot, but this is not a reasonable test because a range is a controlled environment. What happens in a real world environment? Does the system need to be calibrated to its environment? What happens in the presence of fire alarms and strobes going off in a live incident? Seeing a system respond to live fire is important in the evaluation process, but it is not the only marker of overall system capability. Consumers will want to ask manufactures questions like how many systems have been deployed in customer environments and for how long, and let their customers tell you their detection and false alert rates have been. Enterprise consumers will want to look closely at network and cybersecurity features and look closely for any potential security risks. Also ask for references from customers in your industry so you can see how and where they are using gunshot detection to meet challenges that might be unique to your type of workplace, school, or public venue. Overall, it is extremely important for organisations to be able to declare that they have done everything in their power to properly prepare for and respond to active shooters. Combining an effective gunshot detection system with video, access control and mass notification will not only improve your ability to effectively respond to a shooting incident, it raises your security posture and confidence that you have done everything you can to protect your people from modern day threats. It also puts these security systems to better use by delivering real-time, additional situational awareness during a shooting incident. And this will be especially true when you have done your due diligence before selecting a gunshot detection system.
Can CCTV become a more effective tool?
We all know that having CCTV around your home can help to protect you and your family. Without CCTV, you could end up in danger and an intruder could get away with breaking into your house, hurting your loved ones and stealing your possessions. Similarly, without CCTV in the office, you'll be leaving yourself open to all kinds of damage and could lose a lot of equipment in the process. In short, making sure you have CCTV is important for both home and business security. However, it can be improved to become a more effective system so that you're better protected, and can even deter a potential intruder without having to panic. In our world of ever-changing technology, we're able to upgrade and enhance our CCTV systems so they can become a monitored system. Remote CCTV monitoring is an ideal way to protect everyone and everything whether you're at home or at a workplace. What is remote CCTV monitoring? For a long time, CCTV was one of the best ways to keep your home, the office and people safe. But people started to notice that it would only deter people so much of the time and often the cameras were ignored by intruders. They would just cover their faces and hope for the best as they steal from a home, office or any other premises. Remote CCTV monitoring is a system that can loop into your existing CCTV, or come preinstalled with a new system. This technology sends a feed to a control room full of trained operators that are on call 24/7. Within this control room, operators are able to respond to any sort of distress call or unauthorised movement on the property line. How does it work? Remote CCTV monitoring works by attaching to a live feed of your CCTV system, existing or new, so that the signal and images can be passed to a team of operators. These operators are on hand 24/7 so that if there is a problem, you know that you're safe in the hands of a specialist team. The specialist team has been trained to mitigate the chances of somebody breaking into your home when the system is triggered; similarly they call the local authorities instantly so that the potential intruder has less time to flee the scene. This is especially important if an intruder is already inside your property because they have less time to steal your items and leave. Without CCTV in the office, you'll be leaving yourself open to all kinds of damage and could lose a lot of equipment in the process One of the biggest questions that revolve around remote CCTV monitoring is the idea of operators watching the CCTV at all times. Luckily most remote CCTV monitoring systems will incorporate a motion detection system to accompany your CCTV. Motion detection offers the ability to alert a control room if there is an unauthorised entry to the property line. These motion detection systems are state-of-the-art and so, depending on the system that you choose, they can watch over your property from a number of angles. Once the motion detection system has been triggered and the alert has been sent to the control room, then and only then will the operators get involved. This means that until the motion detection system has been triggered, nobody will watch your live CCTV feed. After one of the systems has been triggered, one of the specialist operators will instantly jump into action. This means that they can take different measures to deter any potential intruder and make sure that they do everything in their power to stop any damage or theft from the premises. In addition to the motion detection system and CCTV, you are able to opt for a public address (PA) system too. This means that an operator is able to shout commands through the PA system and potentially scare away any intruder. The intruder will also be warned about the fact that local authorities have already been called to the location. Remote monitoring versus traditional CCTV Motion detection offers the ability to alert a control room if there is an unauthorised entry to the property line Having a monitored CCTV system means that you're able to better protect yourself, your business, employees and even your loved ones. Whether you're at home or in the office, having someone looking over your shoulder protecting your every move is something that can be appreciated by everybody. The biggest problem with just having traditional CCTV, is that it is a reactive system. This means that rather than stopping crime, a CCTV system just records it. While the thought is that having a CCTV camera visible can deter some intruders, there's no real evidence to suggest that it stops anybody; anyone can simply cover their face and carry on breaking into your home, office or even your car. As mentioned, remote CCTV monitoring is going to tackle that problem and make sure that someone is on hand to protect you at all times.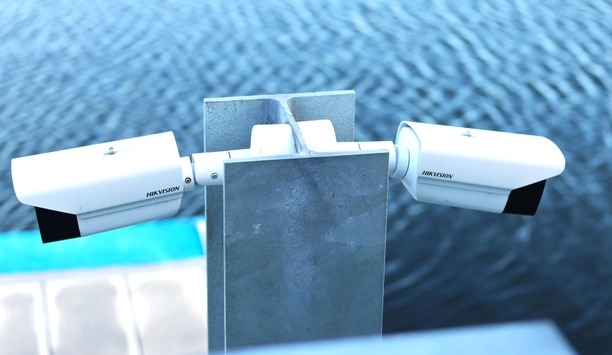 Hikvision secures Dundee aqua park with thermal video solution
Dundee's rejuvenated waterfront has breathed new life into the city, and not far from the new V&A Museum building is Foxlake Dundee, an exciting new water sports facility. Taking advantage of the regenerated docks area, Foxlake Dundee offers cable wakeboarding – where boarders are propelled by an electric cable rather than a boat – paddle boarding and Scotland's first urban Aqua Park. Hikvision thermal video solution Foxlake Dundee was the second Foxlake water park to open, following the very successful adventure park in Dunbar, East Lothian, on the Scottish coast. The Dundee facility, which opened fully in summer 2018, includes a large floating assault course, which has proven hugely popular with visitors, featuring huge obstacles, slides and rafts, and a giant 3.5m inflatable tower known as 'the Mountain'. Unfortunately, due to its city centre location, the assault course and the wider facility was likely to be something of a magnet for unauthorised activity, primarily of the inebriated variety, explains Zak Hegarty, Foxlake Dundee's manager. "Because of our location, right in the heart of Dundee city centre, we're quite near a lot of pubs," Hegarty adds. "And sometimes a 3.5m floating inflatable tower looks pretty inviting to someone with a quantity of ale in their system – it looks like an irresistible challenge." Remote HD CCTV monitoringI introduced myself as I saw they were opening and was invited initially to look at a CCTV system" The concern was that accidental or deliberate damage or vandalism to the equipment was a real risk – and along with that came the danger of injury or worse to those attempting to exploit the park, at night, in the dark, unsupervised on the water. Hegarty's first instinct was to investigate the option of manned guarding: having a security officer on-site during those out of hours periods overnight when the facility was at its most vulnerable. But an approach from Brian Davidson of Webster Security & Fire was to change his mind. Davidson had noticed the development in the docklands with interest. He approached Hegarty to see if Webster Security & Fire might be able to help with securing the site. "I introduced myself as I saw they were opening and was invited initially to look at a CCTV system," Davidson says. "This then blossomed during further conversations into a proactive, remotely monitored CCTV solution. They were looking at going down the route of employing manned guarding for when the site was closed, but we thought this would provide a cost-effective and workable solution that offered the same level of protection." GJD motion detectors The challenges presented by the Foxlake Dundee site were not insignificant. The system needed to be remotely monitored and based on some form of movement detection – on a site which itself was constantly moving, due to the changing tidal water levels. Davidson and Webster Security & Fire got in touch with Hikvision in Scotland and together they designed a solution to meet all of Foxlake's needs. The centrepiece of the system proposed by Davidson and Webster Security & Fire was the use of Hikvision thermal cameras to detect activity on the jetties. This is complemented by the use of GJD motion detectors and Hikvision cameras to pick up movement on approach areas, further Hikvision cameras which monitor the internal office reception areas, and additional Hikvision cameras providing a security, health and safety and management overview of the both the assault course and the paddle and wakeboarding facility areas. A public address tannoy system is also connected to the surveillance solution. Hikvision thermal bullet cameras The Hikvision thermal bullet cameras highlight areas of heat difference in the field of view The Hikvision thermal bullet cameras highlight areas of heat difference in the field of view – so a human body is always visible as hotter than its surroundings, particularly in a marine or waterfront environment. Hikvision's thermal cameras also utilise behaviour analysis technology, so figures moving into specific zones in the image can automatically generate alarms. The advantage of thermal cameras for a water-based site like Foxlake is that they can operate in all weather conditions – they're not impeded by fog, mist, heavy rain, snow or other environmental factors, the sorts of conditions which could severely impede even the most advanced of conventional cameras. Hikvision 8-channel DeepinMind NVRs The other cameras in the Foxlake Dundee system benefit from Hikvision's Darkfighter technology, allowing for video monitoring and recording in even the lowest of light conditions. And the whole solution records to a Hikvision 8-channel DeepinMind network video recorder, which utilises powerful AI technology to learn to filter out false alarms and accurately raise alerts. In the evening, after normal operating hours, the site is locked up and alarms are set. It's then remotely monitored by the Corps of Commissioners, who are alerted when the thermal cameras or motion detectors pick up any movement on the site. Operators check the live cameras to confirm that intrusion has occurred. If an intruder is detected, they immediately contact Foxlake management via phone, and are also able to contact police if required. At the same time, the Corps operatives can use the PA system to issue warning announcements to allow the intruders to know they are being monitored. The effect is almost instantaneous, Hegarty says. Enhanced intrusion detectionThe overall reception for the video surveillance solution has been extremely positive "We've had three incidents since the system was installed," he says, "and the response by the intruders is pretty remarkable. I've reviewed the footage and compared it to the time notification I've received a missed call on my phone: you can see the intruder on the video footage hear the warning, and then they're off. They just leave straight away. It's amazingly effective." The overall reception for the video surveillance solution has been extremely positive. "We're really happy with the system," Hegarty says. "The video footage quality is very high and we're glad we haven't had to go down the manned guarding route, as similar facilities have done. We appreciate that Webster and Hikvision took the time and thought to design something that would work for us in our specific circumstances. Of course, the proof is in the performance, and the fact that a number of intruders have been quickly and effectively warned away is evidence that it is doing the job it was designed for."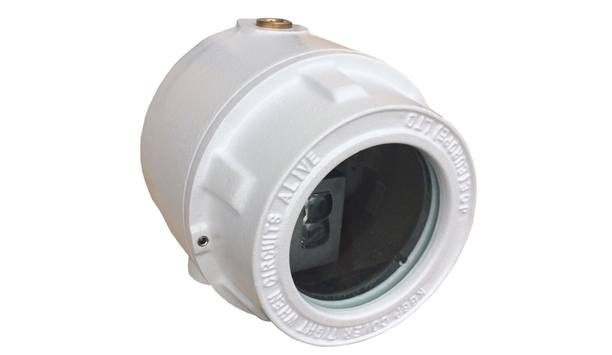 GJD unveils Clarius Star and ATEX-certified Active Infra-Red beam at The Security Event 2019
GJD will be unveiling its latest developments and launching exciting new products at The Security Event 2019, which is taking place at the NEC in Birmingham on 9th – 11th April 2019. The Clarius Star and the ATEX certified Active Infra-Red beam are the latest additions to GJD's product offering, both products will be demonstrated alongside GJD's highly reputable D-TECT and Clarius product ranges. The Security Event is a major new exhibition created for the commercial and residential security market. GJD will be showcasing its products on Stand SE04. Ana Maria Sagra-Smith, GJD's Sales and Marketing Director commented: "We are happy to announce we will be exhibiting at The Security Event 2019. Visit the GJD stand to discuss your next security project and see the benefits of our security solutions." Clarius Star LED floodlight with PIR detection The Clarius Star is a powerful 20W LED die cast aluminium floodlight with optional PIR detection The Clarius Star is a powerful 20W LED die cast aluminium floodlight with optional PIR detection. It is designed for general lighting applications and is perfect for residential use to brighten up gardens, patios, driveways and entrance ways, as well as commercial and industrial outdoor area floodlighting. One of the most notable features of the Clarius Star is its super bright Luxeon LEDs incorporating 2500+ Lumens. Other key features include optional PIR detection, dawn/dusk setting with manual override, its compact slimline design and IP65 rating. The ATEX Infra-Red Beam set is certified and designed for use within the petrochemical and oil sectors, as well as other hazardous environments. Major features include a 100m beam range, as well as intrinsically sealed and explosion proof housing. D-TECT IP detector Visitors will also see the company's D-TECT IP detector range, which is designed with the professional installer in mind. The range is packed with the latest features and smoothly integrates with third party cameras, VMS providers and home automation software. GJD's security equipment provides the professional installer with reliable security solutions to match exact site requirements.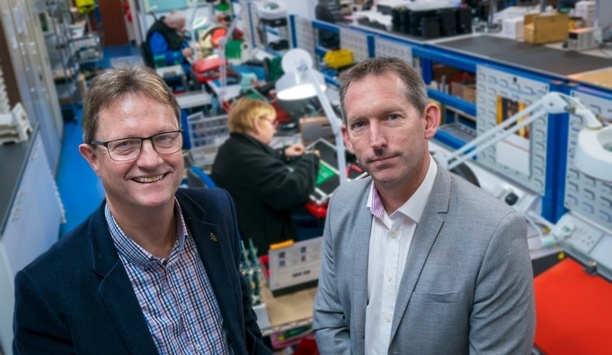 Jason Hill appointed as GJD's new Commercial Director
GJD has hit the ground running in 2019 with the appointment of Jason Hill as the company's Commercial Director. Mark Tibbenham, Managing Director of GJD has big plans for the British manufacturer of external motion detectors and LED illuminators, and has recruited Jason Hill to help deliver on his aspirations. GJD expands in the US Commenting on the new appointment, Mark said: "Even though we were 2017 recipients of the Queens Award for Enterprise, International Trade there are a significant number of markets where we have no representation and Jason can help us identify suitable distributors and partners globally. We are also expanding in the US after opening an office in Los Angeles last year and focusing on the Home Automation market there, Jason is extremely well connected with that sector in North America." Most importantly GJD has ambitious new product development plans and we need to communicate those effectively to a large potential market" Mark continued to say: "Most importantly GJD has ambitious new product development plans and we need to communicate those effectively to a large potential market. Having worked with Jason over the last few years on a number of projects and partnerships, I felt he was the man we needed to take our business to the next phase." Home automation platforms Jason Hill commented: "It is very satisfying to be working for a British security manufacturer after all these years in the industry. GJD is growing fast and is already recognised as a UK export success story, but there is still so much more potential. I will be busy travelling the world to meet new partners and supporting the US operation as it expands. Mark has already done the hard work of enabling support of GJD products into home automation platforms, so I need to work on market awareness. Reliable human detection in external applications is in huge demand from end users and we have the technology to deliver that, I have also seen the product roadmap for the next two years and there are some great projects on the horizon." Jason joins GJD from Taiwanese surveillance manufacturer LILIN, where he was UK MD for 20 years and latterly Group Vice President. He has worked in the Security industry since 1990 predominantly with Manufacturers. Founded in 1983, GJD is the UK's renowned manufacturer, designer and supplier of professional external detector equipment, as well as Infra-Red and White-Light LED illuminators. GJD's Head Office is based in Heywood, Greater Manchester, UK.
Related white papers
Automatic vehicle identification: State of the industry 2020
Featured white papers
Building a safe ecosystem for visitors post COVID-19
Download
Smart security cameras: excellence in retail
Download
5 reasons to integrate mobile technology into your security solution
Download