GJD CCTV Video motion detectors
(16)
Browse CCTV Video motion detectors
Video motion detector products updated recently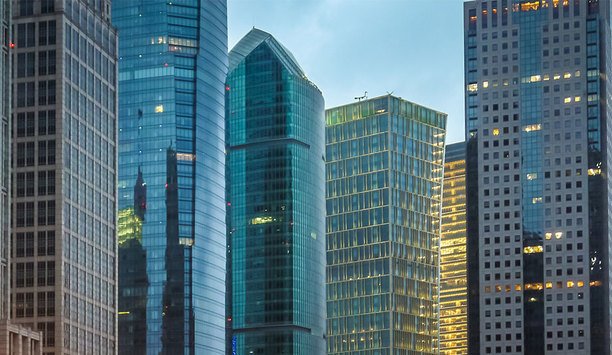 Why integrated access control is about more than security?
Rodrigue Zbinden, CEO at Morphean, discusses the business benefits from merging video surveillance and access control technologies as demand for ACaaS grows. The big question facing businesses today is how they will use the data that they possess to unlock new forms of value using emerging technologies such as the cloud, predictive analytics and artificial intelligence. Some data is better utilised than others: financial services were quick to recognise the competitive advantages in exploiting technology to improve customer service, detect fraud and improve risk assessment. In the world of physical security, however, we're only just beginning to understand the potential of the data that our systems gather as a part of their core function. Benefits of 'Integrated access control' The first thing to look for is how multiple sources of data can be used to improve physical security functionsWhat many businesses have yet to realise is that many emerging technologies come into their own when used across multiple sources of data. In physical security, for example, we're moving from discussions about access control and CCTV as siloed functions, to platforms that combine information for analysis from any source, and applying machine learning algorithms to deliver intelligent insights back to the business. 'Integrated access control' then looks not just to images or building management, but to images, building management, HR databases and calendar information, all at the same time. And some of the benefits are only now starting to become clear. The first thing to look for, of course, is how multiple sources of data can be used to improve physical security functions. For example, by combining traditional access control data, such as when a swipe card is used, with a video processing platform capable of facial recognition, a second factor of authentication is provided without the need to install separate biometric sensors. CCTV cameras are already deployed in most sensitive areas, so if a card doesn't match the user based on HR records, staff can be quickly alerted. Making the tools cost-effective In a similar vein, if an access card is used by an employee, who is supposed to be on holiday according to the HR record, then video data can be used to ensure the individual's identity and that the card has not been stolen – all before a human operator becomes involved. This is driving growth in 'access control as a service' (ACaaS), and the end-to-end digitalisation of a vital business functionThese capabilities are not new. What is, however, is the way in which cloud-based computing platforms for security analytics, which absorb information from IP-connected cameras, make the tools much more cost effective, accessible and easier to manage than traditional on-site server applications. In turn, this is driving growth in 'access control as a service' (ACaaS), and the end-to-end digitalisation of a vital business function. With this system set up, only access control hardware systems are deployed on premise while the software and access control data are shifted to a remote location and provided as a service to users on a recurring monthly subscription. The benefits of such an arrangement are numerous but include avoiding large capital investments, greater flexibility to scale up and down, and shifting the onus of cybersecurity and firmware updates to the vendor. Simple installation and removal of endpoints What's more, because modern video and access control systems transmit data via the IP network, installation and removal of endpoints are simple, requiring nothing more than PoE and Wi-Fi. Of all the advantages of the 'as a service' model, it's the rich data acquired from ACaaS that makes it so valuable, and capable of delivering business benefits beyond physical security. Managers are constantly looking for better quality of information to inform decision making, and integrated access control systems know more about operations than you might think. Integrating lighting systems with video feeds and access control creates the ability to control the lightsRight now, many firms are experimenting with ways to find efficiencies and reduce costs. For example, lights that automatically turn off to save energy are common in offices today, but can be a distraction if employees have to constantly move around to trigger motion detectors. Integrating lighting systems with video feeds and access control creates the ability to control the lights depending on exactly who is in the room and where they are sitting. Tracking the movement of employees Camera data has been used in retail to track the movement of customers in stores, helping managers to optimise displays and position stocks. The same technology can be used to map out how employees move around a workspace, finding out where productivity gains can be made by moving furniture around or how many desks should be provisioned. Other potential uses of the same data could be to look for correlations between staff movement – say to a store room – and sales spikes, to better predict stock ordering. What makes ACaaS truly exciting is it is still a very new field, and we're only just scratching the surface of the number of ways that it can be used to create new sources of value. As smart buildings and smart city technology evolves, more and more open systems will become available, offering more ways to combine, analyse and draw insights from data. Within a few years, it will become the rule, rather than the exception, and only grow in utility as it does.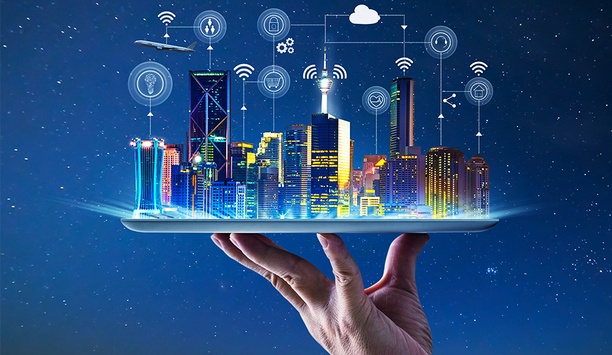 Security and safety drive smart building strategies for the future
Johnson Controls recently unveiled the findings of its 2018 Energy Efficiency Indicator (EEI) survey that examined the current and planned investments and key drivers to improve energy efficiency and building systems integration in facilities. Systems integration was identified as one of the top technologies expected to have the biggest impact on the implementation in smart buildings over the next five years, with respondents planning to invest in security, fire and life-safety integrations more so than any other systems integration in the next year. As advanced, connected technologies drive the evolution of smart buildings, security and safety technologies are at the center of more intelligent strategies as they attribute to overall building operations and efficiencies. SourceSecurity.com spoke with Johnson Controls, Building Solutions, North America, VP of Marketing, Hank Monaco, and Senior National Director of Municipal Infrastructure and Smart Cities, Lisa Brown, about the results of the study, smart technology investments and the benefits of a holistic building strategy that integrates security and fire and life-safety systems with core building systems. Q: What is the most striking result from the survey, and what does it mean in the context of a building's safety and security systems? The results show an increased understanding about the value of integrating safety and security systems with other building systems Hank Monaco: Investment in building system integration increased 23 percent in 2019 compared to 2018, the largest increase of any measure in the survey. When respondents were asked more specifically what systems they we planning to invest in over the next year, fire and life safety integration (61%) and security system integration (58%) were the top two priorities for organisations. The results show an increased understanding about the value of integrating safety and security systems with other building systems to improve overall operations and bolster capabilities beyond the intended function of an individual system. Q: The survey covers integration of fire, life safety and security systems as part of "smart building" systems. How do smarter buildings increase the effectiveness of security and life safety systems? Hank Monaco: A true "smart building" integrates all building systems – security, fire and life-safety, HVAC, lighting etc. – to create a connected, digital infrastructure that enables individual technologies to be more intelligent and perform more advanced functions beyond what they can do on their own. For example, when sensors and video surveillance are integrated with lighting systems, if abnormal activity is detected on the building premise, key stakeholders can be automatically alerted to increase emergency response time. With integrated video surveillance, they also gain the ability to access surveillance footage remotely to assess the situation. When sensors and video surveillance are integrated with lighting systems abnormal activity on the premise can automatically be detected Q: How can integrated security and life safety systems contribute to greater energy efficiency in a smart building environment? Hank Monaco: Security, fire and life-safety systems can help to inform other building systems about how a facility is used, high-trafficked areas and the flow of occupants within a building. Integrated building solutions produce a myriad of data that can be leveraged to increase operational efficiencies. From an energy efficiency standpoint, actionable insights are particularly useful for areas that are not frequently occupied or off-peak hours as you wouldn't want to heat or cool an entire building for just one person coming in on the weekend. When video surveillance is integrated with HVAC and lighting systems, it can monitor occupancy in a room or hallway. The video analytics can then control the dimming of lights and the temperature depending on occupant levels in a specific vicinity. Similarly, when access control systems are integrated with these same systems, once a card is presented to the reader, it can signal the lights or HVAC system to turn on. In this example, systems integration can ultimately help enable energy savings in the long run. Security and life safety systems contribute to help enable greater energy efficiency and energy savings in the long run Q: What other benefits of integration are there (beyond the core security and life safety functions)? Hank Monaco: Beyond increased security, fire and life-safety functions, the benefits of systems integration include: Increased data and analytics to garner a holistic, streamlined understanding of how systems function and how to improve productivity Ability to track usage to increase efficiency and reduce operational costs Enhanced occupant experience and comfort Increased productivity and workflow to support business objectives Smart-ready, connected environment that can support future technology advancements Q: What lesson or action point should a building owner/operator take from the survey? How can the owner of an existing building leverage the benefits of the smart building environment incrementally and absent a complete overhaul? Lisa Brown: Johnson Controls Energy Efficiency Indicator found that 77% of organisations plan to make investments in energy efficiency and smarter building technology this year. This percentage demonstrates an increased understanding of the benefits of smart buildings and highlights the proactive efforts building owners are taking to adopt advanced technologies. There is an increased understanding that buildings operate more effectively when different building systems are connected As smart buildings continue to evolve, more facilities are beginning to explore opportunities to advance their own spaces. A complete overhaul of legacy systems is not necessary as small investments today can help position a facility to more easily adopt technologies at scale in the future. As a first step, it's important for building owners to conduct an assessment and establish a strategy that defines a comprehensive set of requirements and prioritises use-cases and implementations. From there, incremental investments and updates can be made over a realistic timeline. Q: What is the ROI of smart buildings? Lisa Brown: As demonstrated by our survey, there is an increased understanding that buildings operate more effectively when different building systems are connected. The advanced analytics and more streamlined data that is gathered through systems integration can provide the building-performance metrics to help better understand the return on investment (ROI) of the building systems. This data is used to better understand the environment and make assessments and improvements overtime to increase efficiencies. Moreover, analytics and data provide valuable insights into where action is needed and what type of return can be expected from key investments.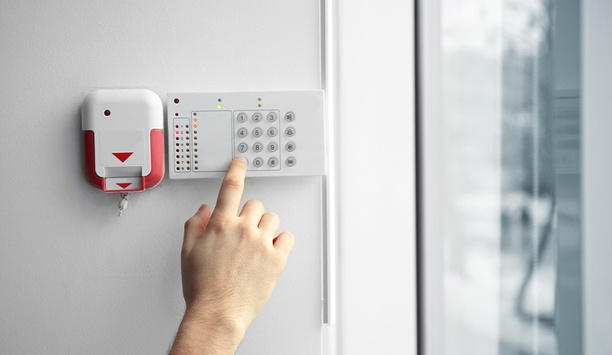 Verifying audio alarm notifications: why secondary source verification is vital
Across the country, law enforcement officers are finding it increasingly difficult to respond to the near overwhelming number of calls coming from security alarms. Police departments commonly define a false alarm as a call, which upon investigation, shows no evidence of criminal activity, such as broken windows, forced doors, items missing, or people injured. While false alarms bog down police, they can also negatively impact customers and integrators. End users can expect hefty fines for false alarm responses, and when these customers receive large bills from the city, many turn to installers, dealers, and even manufacturers expecting them to accept the responsibility and pay the bill. What first brought the issue of alarm verification to your attention? It is crucial to both see a situation and concurrently listen to any corresponding sounds to gain full insight I've been aware of the problem of false alarms for about 5 years. I believed audio capture, through microphone deployment, could be an active part of the solution when used as a second source for indicating 'out of the norm' activity and as an equal component with the video surveillance technology. In 2015, I found similarly minded security professionals when introduced to the Partnership for Priority Verified Alarm Response. After reading PPVAR's paper on 'Audio Verified Alarms Best Practices; [April 2015],' I knew that the Partnership was on to something important. In our lives, two of the five senses we count on day-in and day-out are sight and sound. It is crucial to both see a situation and concurrently listen to any corresponding sounds to gain full insight. What is the false alarm rate? In 2016, the International Association of Chiefs of Police reported that over 98 percent of all alarm calls in the United States were false. This number is obviously staggering, and something we need to work towards correcting. Why did this issue resonate so strongly with you? When I first investigated this issue, I was sure that the security industry would have already recognised this and was acting to ensure improved alarm verification, preferably through a combination of audio and video technologies. However, I quickly saw that this was not the case, or even close to the norm. I have questioned the rationale behind the lack of adoption and found the deployment of audio is often hindered by the concern of privacy. I've spearheaded many initiatives to explain the monitoring policies surrounding audio As CEO of Louroe Electronics, I've spearheaded many initiatives to explain the monitoring policies surrounding audio. I've had to reassure many security personnel and customers how the law supports the use of audio in public places as long as there is no expectation of privacy. By dispelling fears with facts around deploying and implementing audio sensors, customers can confidently include audio in their surveillance systems and gain a more effective security solution. Who is affected by this? Truth be told, everyone from the end user to the manufacturer is affected by this issue. Not to mention the strain this puts on law enforcement who are tired of 'wasting time' and effort out in the field on these nuisance alerts. When an end user receives a bill for their false alarm, many of them will immediately blame the integrator and or the monitoring center for a faulty set up and management and expect the integrator to remedy the situation, including carry the burden of paying the fines. The integrator, on the other hand, will turn to the manufacturer, assuming faulty equipment and installation instructions; therefore, looking for reimbursement for the cost. What is the average false alarm fee? It depends on many factors, and especially your first responder assigned location for responseIt depends on many factors, and especially your first responder assigned location for response. According to the Urban Institute, fees generally range from $25-$100 for the first offense, rising as high as a few thousand dollars per false alarm if a location has a large number in a single year. What's worse, in extreme cases, alarm systems may even be blacklisted by the police dispatch center if they have raised too many false alarms in the past. Why do you believe audio is the ideal technology for secondary source verification? Video surveillance has been the main option for security monitoring and alarm validation for decades, however industry professionals are realising that video alone is not enough. Video only tells half of the story, by adding audio capture, the responsible party gains a turnkey solution with the ability to gather additional evidence to verify alerts and expand overall awareness. In reality, audio's range is greater than the field of view for a camera. Sound pickup is 360 degrees, capturing voices, gunshots, breaking glass, sirens, or other important details that a fixed camera many not see. How would a secondary source verification system work with audio? Using a video monitoring solution equipped with audio, the microphone will pick up the sounds at the time a visual alert or alarm is triggered. If embedded with classification analytics, the microphone will send alerts for specific detected sounds. The captured audio, and any notifications are immediately sent to the monitoring station, where trained personnel can listen to the sound clip, along with live audio and video from their station. When law enforcement receives a validated alarm, they can better prioritise the response From here, an informed decision can then be made about the validity of the alarm, along with what the current threat is at the location. If the alarm is in fact valid, the information is then passed along to the law enforcement within minutes. When law enforcement receives a validated alarm, they can better prioritise the response. It also provides more information in a forensic evaluation. Are there any additional resources you would suggest looking into? Yes, we would suggest looking into the following to see a few different perspectives on the matter: NSA Support For 2018 Model Ordinance For Alarm Management and False Alarm Reduction Partnership for Priority Verified Alarm Response Support for the Term "Verified Alarm" and Prioritising Verified Alarm Responses Urban Institute Opportunities for Police Cost Savings without Sacrificing Service Quality: Reducing False Alarms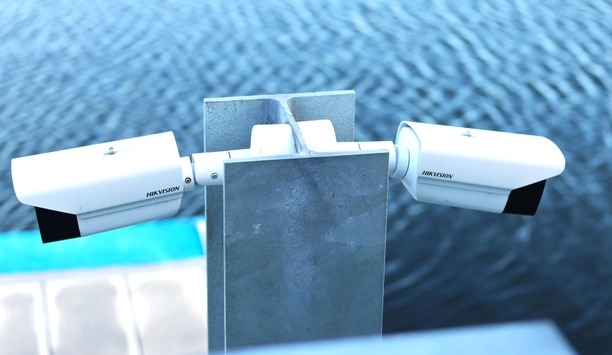 Hikvision secures Dundee aqua park with thermal video solution
Dundee's rejuvenated waterfront has breathed new life into the city, and not far from the new V&A Museum building is Foxlake Dundee, an exciting new water sports facility. Taking advantage of the regenerated docks area, Foxlake Dundee offers cable wakeboarding – where boarders are propelled by an electric cable rather than a boat – paddle boarding and Scotland's first urban Aqua Park. Hikvision thermal video solution Foxlake Dundee was the second Foxlake water park to open, following the very successful adventure park in Dunbar, East Lothian, on the Scottish coast. The Dundee facility, which opened fully in summer 2018, includes a large floating assault course, which has proven hugely popular with visitors, featuring huge obstacles, slides and rafts, and a giant 3.5m inflatable tower known as 'the Mountain'. Unfortunately, due to its city centre location, the assault course and the wider facility was likely to be something of a magnet for unauthorised activity, primarily of the inebriated variety, explains Zak Hegarty, Foxlake Dundee's manager. "Because of our location, right in the heart of Dundee city centre, we're quite near a lot of pubs," Hegarty adds. "And sometimes a 3.5m floating inflatable tower looks pretty inviting to someone with a quantity of ale in their system – it looks like an irresistible challenge." Remote HD CCTV monitoringI introduced myself as I saw they were opening and was invited initially to look at a CCTV system" The concern was that accidental or deliberate damage or vandalism to the equipment was a real risk – and along with that came the danger of injury or worse to those attempting to exploit the park, at night, in the dark, unsupervised on the water. Hegarty's first instinct was to investigate the option of manned guarding: having a security officer on-site during those out of hours periods overnight when the facility was at its most vulnerable. But an approach from Brian Davidson of Webster Security & Fire was to change his mind. Davidson had noticed the development in the docklands with interest. He approached Hegarty to see if Webster Security & Fire might be able to help with securing the site. "I introduced myself as I saw they were opening and was invited initially to look at a CCTV system," Davidson says. "This then blossomed during further conversations into a proactive, remotely monitored CCTV solution. They were looking at going down the route of employing manned guarding for when the site was closed, but we thought this would provide a cost-effective and workable solution that offered the same level of protection." GJD motion detectors The challenges presented by the Foxlake Dundee site were not insignificant. The system needed to be remotely monitored and based on some form of movement detection – on a site which itself was constantly moving, due to the changing tidal water levels. Davidson and Webster Security & Fire got in touch with Hikvision in Scotland and together they designed a solution to meet all of Foxlake's needs. The centrepiece of the system proposed by Davidson and Webster Security & Fire was the use of Hikvision thermal cameras to detect activity on the jetties. This is complemented by the use of GJD motion detectors and Hikvision cameras to pick up movement on approach areas, further Hikvision cameras which monitor the internal office reception areas, and additional Hikvision cameras providing a security, health and safety and management overview of the both the assault course and the paddle and wakeboarding facility areas. A public address tannoy system is also connected to the surveillance solution. Hikvision thermal bullet cameras The Hikvision thermal bullet cameras highlight areas of heat difference in the field of view The Hikvision thermal bullet cameras highlight areas of heat difference in the field of view – so a human body is always visible as hotter than its surroundings, particularly in a marine or waterfront environment. Hikvision's thermal cameras also utilise behaviour analysis technology, so figures moving into specific zones in the image can automatically generate alarms. The advantage of thermal cameras for a water-based site like Foxlake is that they can operate in all weather conditions – they're not impeded by fog, mist, heavy rain, snow or other environmental factors, the sorts of conditions which could severely impede even the most advanced of conventional cameras. Hikvision 8-channel DeepinMind NVRs The other cameras in the Foxlake Dundee system benefit from Hikvision's Darkfighter technology, allowing for video monitoring and recording in even the lowest of light conditions. And the whole solution records to a Hikvision 8-channel DeepinMind network video recorder, which utilises powerful AI technology to learn to filter out false alarms and accurately raise alerts. In the evening, after normal operating hours, the site is locked up and alarms are set. It's then remotely monitored by the Corps of Commissioners, who are alerted when the thermal cameras or motion detectors pick up any movement on the site. Operators check the live cameras to confirm that intrusion has occurred. If an intruder is detected, they immediately contact Foxlake management via phone, and are also able to contact police if required. At the same time, the Corps operatives can use the PA system to issue warning announcements to allow the intruders to know they are being monitored. The effect is almost instantaneous, Hegarty says. Enhanced intrusion detectionThe overall reception for the video surveillance solution has been extremely positive "We've had three incidents since the system was installed," he says, "and the response by the intruders is pretty remarkable. I've reviewed the footage and compared it to the time notification I've received a missed call on my phone: you can see the intruder on the video footage hear the warning, and then they're off. They just leave straight away. It's amazingly effective." The overall reception for the video surveillance solution has been extremely positive. "We're really happy with the system," Hegarty says. "The video footage quality is very high and we're glad we haven't had to go down the manned guarding route, as similar facilities have done. We appreciate that Webster and Hikvision took the time and thought to design something that would work for us in our specific circumstances. Of course, the proof is in the performance, and the fact that a number of intruders have been quickly and effectively warned away is evidence that it is doing the job it was designed for."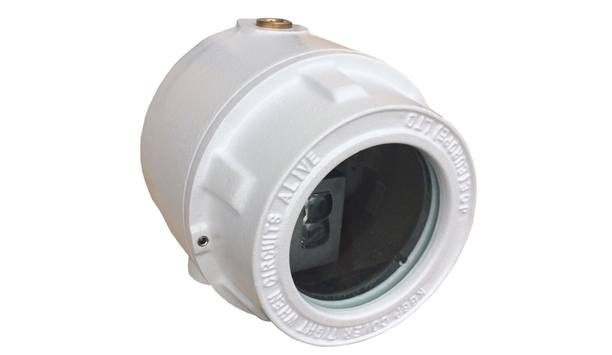 GJD unveils Clarius Star and ATEX-certified Active Infra-Red beam at The Security Event 2019
GJD will be unveiling its latest developments and launching exciting new products at The Security Event 2019, which is taking place at the NEC in Birmingham on 9th – 11th April 2019. The Clarius Star and the ATEX certified Active Infra-Red beam are the latest additions to GJD's product offering, both products will be demonstrated alongside GJD's highly reputable D-TECT and Clarius product ranges. The Security Event is a major new exhibition created for the commercial and residential security market. GJD will be showcasing its products on Stand SE04. Ana Maria Sagra-Smith, GJD's Sales and Marketing Director commented: "We are happy to announce we will be exhibiting at The Security Event 2019. Visit the GJD stand to discuss your next security project and see the benefits of our security solutions." Clarius Star LED floodlight with PIR detection The Clarius Star is a powerful 20W LED die cast aluminium floodlight with optional PIR detection The Clarius Star is a powerful 20W LED die cast aluminium floodlight with optional PIR detection. It is designed for general lighting applications and is perfect for residential use to brighten up gardens, patios, driveways and entrance ways, as well as commercial and industrial outdoor area floodlighting. One of the most notable features of the Clarius Star is its super bright Luxeon LEDs incorporating 2500+ Lumens. Other key features include optional PIR detection, dawn/dusk setting with manual override, its compact slimline design and IP65 rating. The ATEX Infra-Red Beam set is certified and designed for use within the petrochemical and oil sectors, as well as other hazardous environments. Major features include a 100m beam range, as well as intrinsically sealed and explosion proof housing. D-TECT IP detector Visitors will also see the company's D-TECT IP detector range, which is designed with the professional installer in mind. The range is packed with the latest features and smoothly integrates with third party cameras, VMS providers and home automation software. GJD's security equipment provides the professional installer with reliable security solutions to match exact site requirements.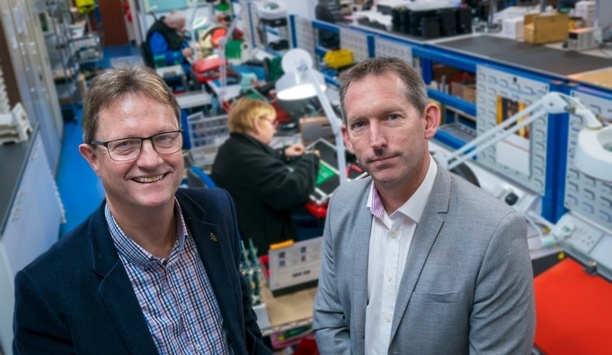 Jason Hill appointed as GJD's new Commercial Director
GJD has hit the ground running in 2019 with the appointment of Jason Hill as the company's Commercial Director. Mark Tibbenham, Managing Director of GJD has big plans for the British manufacturer of external motion detectors and LED illuminators, and has recruited Jason Hill to help deliver on his aspirations. GJD expands in the US Commenting on the new appointment, Mark said: "Even though we were 2017 recipients of the Queens Award for Enterprise, International Trade there are a significant number of markets where we have no representation and Jason can help us identify suitable distributors and partners globally. We are also expanding in the US after opening an office in Los Angeles last year and focusing on the Home Automation market there, Jason is extremely well connected with that sector in North America." Most importantly GJD has ambitious new product development plans and we need to communicate those effectively to a large potential market" Mark continued to say: "Most importantly GJD has ambitious new product development plans and we need to communicate those effectively to a large potential market. Having worked with Jason over the last few years on a number of projects and partnerships, I felt he was the man we needed to take our business to the next phase." Home automation platforms Jason Hill commented: "It is very satisfying to be working for a British security manufacturer after all these years in the industry. GJD is growing fast and is already recognised as a UK export success story, but there is still so much more potential. I will be busy travelling the world to meet new partners and supporting the US operation as it expands. Mark has already done the hard work of enabling support of GJD products into home automation platforms, so I need to work on market awareness. Reliable human detection in external applications is in huge demand from end users and we have the technology to deliver that, I have also seen the product roadmap for the next two years and there are some great projects on the horizon." Jason joins GJD from Taiwanese surveillance manufacturer LILIN, where he was UK MD for 20 years and latterly Group Vice President. He has worked in the Security industry since 1990 predominantly with Manufacturers. Founded in 1983, GJD is the UK's renowned manufacturer, designer and supplier of professional external detector equipment, as well as Infra-Red and White-Light LED illuminators. GJD's Head Office is based in Heywood, Greater Manchester, UK.
Featured white papers
A blind spot in governance, risk and compliance
Download
H.265 High Efficiency Coding: Video compression for security applications
Download
How to overcome the storage challenges of adopting surveillance AI
Download