Conway VCRs
Sorry no products match your search. Your search criteria may have been too narrow. If you remove some of your search criteria, this may yield more productive results.
VCR products updated recently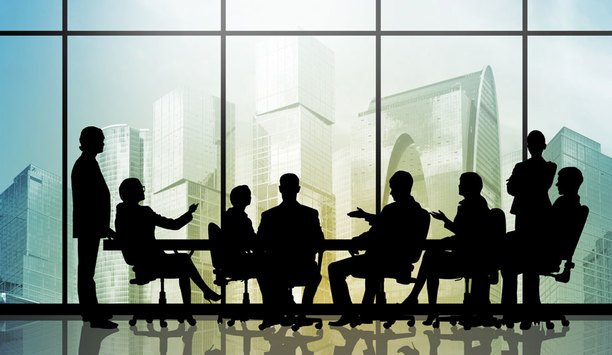 SourceSecurity.com's top 10 expert panel roundtable discussions in 2016
SourceSecurity.com's Expert Panel covered a lot of ground in 2016 about a variety of topics in our Roundtable discussions. The very most-clicked-on Roundtable discussion in 2016 was about how to choose between a cloud-based system and a server-based system. Other hot topics that made the Top-10 list of Roundtable discussions included edge-based video storage, the challenges of commoditisation, and mistakes customers make when buying and installing security systems. Here is a listing of the Top 10 Expert Panel Roundtable discussions posted in 2016 at SourceSecurity.com, along with a "sound bite" from each discussion, and links back to the full articles. Thanks to everyone who contributed to Expert Panel Roundtable in 2016, including the quotable panelists named below! 1. What factors should a customer consider when choosing between a cloud-based system and a server-based security system? "Invariably the choices will be driven by security processes in place within the corporate environment and by ensuring the remote system is as impenetrable as the corporate network. Both options potentially leave the corporate network vulnerable to a determined cyber attacker, so the systems and access points to the network need to be sufficiently hardened to deter or prevent attacks." [John Davies] 2. What is the most unusual application of surveillance cameras you have seen recently? "The most unusual application I've seen is the use of 360-degree fisheye cameras mounted on mobile poles for security along a marathon route. The poles were mounted on mobile units that contained power and communications infrastructure. Multiple mobile units were driven and placed along the route so that the entire route was constantly under surveillance. " [Jumbi Edulbehram] 3. What is the biggest mistake you see your customers make when it comes to buying or installing security or surveillance systems? "Too many businesses fail to take full advantage of the breadth of services available for maximising tools like remote diagnostic services, for example, which allow customer service teams to regularly and proactively check equipment quality and make repairs remotely." [Joe Oliveri] A number of major security companies are offering cloud video surveillance solutions apart from the traditional server-based systems, but which is best for the customer? 4. How many megapixels are enough? At what point does additional resolution not matter, or not make economic sense? "The industry commonly holds that 20 pixels/foot is enough for general surveillance, 40 pixels/foot is the minimum for facial recognition and licence plate identification, and 80 pixels/foot is used for higher detail like reading logos, names embroidered on a shirt, etc. " [Jason Spielfogel] 5. What is the value of edge-based storage and in what specific applications? "Recording at the edge frees up network bandwidth and PC processing power, allowing users to view and manage video feeds and store applicable images for later use or transfer to the network when necessary. " [Dave Poulin] 6. How can security integrators replace revenue in the age of commoditisation? "The integrator community needs to learn to embrace what hundreds of other contractor businesses have. They need to improve their predictable cash flow and margin by offering contracted services. Call it what you like – RMR, managed services, monitoring – the description makes no difference. The integrator community simply needs to get off their butt and make it happen. " [Bill Bozeman] 7. How successful was ISC West 2016? Did it meet your expectations? "It was unanimous that 2016 ISC West was the best show we have participated in Arecont Vision history! Activity on the first two days was especially strong with Systems Integrators, Dealers, Distributors, End Users, and A&E/Consultants. These people all came to see our new product line and were especially interested to see the product performance improvements and ease of installation and setup." [Scott Schafer] More of us are depending on social media smart phone apps as a source of information, providing new levels of immediacy that dovetail well into security, specifically in areas of emergency notification 8. What are the physical security challenges of "safe cities" applications, and how is the market meeting those challenges? "One of the challenges is, of course, to make systems from different manufacturers work together. Interoperability is important not only from an operator's point of view, but also in how cities and their internal divisions should respond to incidents reported by the security systems. " [Per Björkdahl] 9. How should integrators/installers differentiate themselves or make themselves stand out in today's market? "In today's market, it's all about customer service. Almost every integrator has good product – and most of these products do a lot of the same things – but what sets integrators/installers apart is the level of value-added support they are providing to their accounts. Increased support through training, follow-up, open communication and keeping them informed on emerging technologies can really speak to the needs that end users have and why they will remain loyal." [Mitchell Kane] 10. What role can social media play in the security marketplace and/or as a tool to promote better security in general? "Social media has weaved its way into our daily lives and is an integral part of our interaction with customers in the marketplace. Social media outlets bring the human element to interfacing with our communities and customers. This humanization allows us to address sensitive topics like the recent events in Orlando and how to take preventative measures in the future." [Melissa Stenger] See the full coverage of 2016/2017 Review and Forecast articles hereSave Save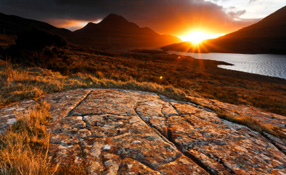 Video analytics comes of age
Are we about to see the first truebreakthrough for video analytics? Daniel Wan, Channel Marketing Leader UK at Honeywell Security Group, assesses the development of video analytics from a perceived premium add-on to a cost-effective and key component in video surveillance and several other security applications. Its proven benefits in perimeter protection, increasing the efficiency of manned guarding services and the ROI it delivers, particularly in preventive security, shows that video analytics is indeed a technology whose time has finally come.False dawns with mass acceptance of video analyticsSince the very first so-called "video analytics" systems were introduced, the technology has experienced a number of false dawns in terms of its acceptance as a reliable and cost-effective addition to traditional video surveillance tools. Although predicted as a significant growth area in the security industry for many years, the wide adoption of analytics has not materialised for a number of reasons. Early manufacturers made impressive claims for their solutions, often over-promising on what systems were able to deliver and causing customer dissatisfaction in the process. These solutions were usually created by start-up companies and were focused only on delivering video analytics. As a consequence, they were incapable of being effectively integrated with other components or disciplines in real-world security applications. This also resulted in many early systems being installed on a trial-only basis, with customers often unwilling to pay a premium for the new technology.Benefit of video analytics in transport applicationsThe use of video analytics in the transport sector has evolved beyond fulfilling basic security needs to include advanced features such as traffic monitoring functions and detection of left-behind luggage within transport hubs.On a basic level, the ability of video analytics to identify the movement and speed of vehicles (and people), as opposed to other spurious objects, lends the technology to monitoring of perimeters and suspicious behaviour within defined areas. Clearly, there is a requirement for security alerts where there is a danger of cars or pedestrians entering hazardous or restricted zones, such as railway tracks. Even a lone bag can become a significantsecurity threat if left unattended at an airport Unclaimed/ orphaned luggage poses a significant security threat in airports and railway stations and, as such, has become an area of increasing interest for transport operators and governments. Again, the Home Office's Imagery Library for Intelligent Detection Systems (i-LIDS) certification contains a specific scenario relating to detection and tracking of objects. Video analytics can alert transport operators to packages left within a scene, which otherwise may go undetected in the midst of multiple CCTV screens. Similarly, the software can highlight instances of theft, where objects have been removed from a scene. Growth of video analytics in the CCTV marketRecently, a number of factors have contributed to an increase in interest and demand, enabling video analytics to be reconsidered as a viable video surveillance option. The growing transition from analogue to networked CCTV surveillance has seen a wider acceptance of digital solutions, including analytics, leading to further benefits in terms of being able to monitor and manage systems from remote locations. More importantly, end users and security system integrators were historically unable to refer to a standard, or accreditation, for analytics systems in order to judge their effectiveness before purchase. This was the case until the introduction of the Home Office's i-LIDS certification.i-LIDS is the UK government's benchmark standard for video analytics technology and is awarded to security products judged to have met the stringent criteria specified by the Home Office Scientific Development Branch (HOSDB) in the development of video-based detection systems for government use.Manufacturers meeting the highest level of performance classification receive the i-LIDS accreditation, which is the first real independent measure of the quality and functionality of a video analytics system.Improving efficacy and efficiency of manned guarding services The time has come to view videoanalytics as a way of improving theperformance of your security staff When the costs of manned guarding and operators are considered, it's tempting when assessing video analytics to assume that the number of security staff can be immediately reduced by introducing the technology. Perhaps it's more appropriate to view video analytics as a way to improve the efficiency of operators and security guards. It has been proven that CCTV operators begin to miss significant events after monitoring video footage for more than twenty to thirty minutes. This effect is multiplied by the large number of screens that operators are now required to monitor in a control room environment. Analytics can be used to assist in highlighting notable events, thereby allowing operators to do what they do best: deciding whether an incident is suspicious or not. Security functions can therefore handle more CCTV cameras more effectively with their existing staff. The job of monitoring is also made more stimulating, removing the need to constantly survey a wall of video screens for long periods.In replacing security guards with yet more cameras, the net effect is to create more footage and screens for the operators to monitor. Supporting the guards with analytics provides the ability to switch guards to mobile patrols based on analytics incidents, thus covering a larger area more effectively and responding to real incidents more quickly, rather than just following a routine guard tour. Above all, video analytics also enables security teams to highlight potential risk situations that are taking place and have patrols pre-empt and prevent incidents rather than just respond after an incident has occurred.Perimeter protection, video analytics' core competencyThere are numerous video analytics packages available in the market today, all offering a multitude of capabilities, and not always linked to security. However, the majority of installed systems have focused on one of video analytics' core competencies: perimeter protection. Above all, video analytics also enables security teams to highlight potential risk situations that are taking place and have patrols pre-empt and prevent incidents Perimeter protection systems can supplement fences, or replace external PIRs, seismic detectors, etc., allowing the user to identify specific areas where intruders will be identified. Potentially this includes virtual 'fence' lines that will trigger an alarm when an intruder climbs over it (rather than when a guard patrols along it), tripwires that trigger when crossed in specific directions, and alert areas, such as nearby roads, which will trigger if a car-sized object dwells in them for too long. Combining these rules ensures that only suspicious behaviours trigger the security alarms and not spurious objects such as the local wildlife or weather related effects.Eliminating such false security alarms in a sterile zone is a primary test in the HOSDB's evaluation of video analytics systems. This specific scenario continues to be a much demanded i-LIDS accreditation as increasing numbers of end users and integrators realise the performance and cost benefits of video analytics in perimeter detection type applications.Return on investment on video analyticsAlthough attracted by the benefits of video analytics, security managers have always faced challenges in justifying the investment in what has been perceived as a premium technology. One method of providing a clear return on investment (ROI) is to look at the existing costs for a business, or its losses.Prevention is almost always cheaper than cure. Analytics' ability to highlight suspicious behaviour and let operators react to and prevent them from turning into incidents rather than just reviewing video to help catch suspects after the event, can provide quick returns in avoiding loss and damage. Daniel WanChannel Marketing Leader UKHoneywell Security Group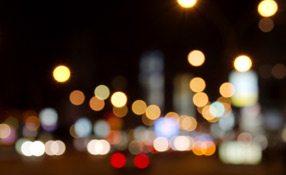 Why surveillance applications need high resolution images
Resolution quality must be considered when assessing surveillance effectiveness Surveillance cameras are becoming more and more commonplace, especially in busy metropolitan locales. Police and detectives hope to reduce crime rates by keeping a watchful eye on civilians but CCTV has only been helpful in solving a small percentage of crimes. Mike Lewis, Country Manager UK for CCTV manufacturer MOBOTIX AG, highlights key considerations for improving the efficiency of existing surveillance systems.In May of 2008, Detective Chief Inspector Mike Neville, head of Scotland Yard's Visual Images, Identifications and Detections Office (Viido) became the UK's first senior police officer to challenge the misconception around CCTV's role in reducing crime. Speaking at Security Document World Conference in London, the Chief Inspector said: "Billions of pounds have been spent on kit, but no thought has gone into how the police are going to use the images and how they will be used in court. It's been an utter fiasco." Neville also pointed out that only 3 per cent of London's street robberies had been solved using CCTV images. A low figure considering the capital is one of the most densely populated areas of CCTV coverage anywhere in the world. Identifying problems with existing CCTV surveillance systems Mike Lewis, UK Country Manager for CCTV manufacturer Mobotix AG believes that the problem stems from a fundamental issue of image quality. "For many organisations CCTV is treated as a 'check-box' item with little thought given to how a CCTV installation can help the police solve crimes. Criminals are not stupid and a deterrent is simply not enough; the technology has to be able to gather evidence to help the police secure convictions." Lewis points out that the majority of CCTV installations in the UK still use old analogue technology with barely a fifth of the resolution found in a basic camera phone. "If a CCTV system, say covering a street outside a jewellers', captures a car pulling up and three men brandishing shotguns marching into the shop - unless you have the resolution to capture the license plate, or some distinguishing features of each masked robber, or audio capture to get a voice print - the system is pretty worthless." Mandating changes in surveillance video resolution requirements The industry also is "less than opaque" when it comes to selling CCTV in his view. "Many vendors will play down high resolution as not necessary or too expensive to implement without actually explaining that it is exactly these high resolution images and audio capture that will help police make successful prosecution where a grainy image would simply be thrown out of court." "Billions of pounds have been spent on kit, but no thought has gone into how the police are going to use the images and how they will be used in court" Lewis points to the continent as an example of where UK CCTV market needs to learn from. In France for example, under anti-terrorism laws pioneered after the 7/7 tube bombings in London, all government building and high risk areas are legally required to have CCTV of a high resolution and retain data for up to 30 days. In Germany, all banks are required to deploy high resolution CCTV to monitor customers, staff and financial transactions in every branch. [It will be very useful to define what is classified as "high resolution" or the minimum resolutions that are acceptable in these countries] MOBOTIX, which only sells fully-digital high resolution CCTV camera systems believes that the potential of CCTV to reduce crime won't be fulfilled unless either the government, police or even third parties such as insurers, licensing boards or trade associations insist that end users deploy a better resolution capture, coverage and video storage and retrieval. "There will be another wave of CCTV installation heading up to the Olympics, so as a nation, we have a perfect opportunity to set a CCTV standard that meets the needs of police, local government and end users to help us reduce crime and secure more prosecution off the back of CCTV evidence,"comments Lewis. Lewis believes CCTV would be able to help solve more crimes if they had higher resolutions "The technology is not the barrier and newer CCTV systems with hemispheric (360 degree) fields of view will allow end users to actually deploy fewer security cameras while maintaining better resolution and wider coverage - the problem is still trying to persuade people that CCTV can catch criminals and not just scare them away." Optimising CCTV for solving and prevention of crime Lewis offers some constructive suggestions on how to improve CCTV's effectiveness as a crime prevention and evidence gathering tool. "There are an estimated 4 million CCTV cameras in the UK but where they all are, what they record and accessibility to these video archives is mostly unknown - having a register of CCTV for use by the police would help them to quickly gather post incident evidence." The idea of CCTV built into the environment was the theme of the 200 Secured by Design' (SBD) initiative that has been adopted by parts of the building industry to promote crime prevention measures like CCTV in development design. The initiative was endorsed by the Association of Chief Police Officers (ACPO), and has the backing of the Home Office Crime Reduction Unit. However, for police gathering information after an incident, there is no easy way to locate CCTV installations in any given area. The industry also is "less than transparent" when it comes to selling CCTV in his view Most CCTV systems installed in the UK use a centralised approach. Each surveillance camera is effectively dumb with the image processing, access to footage and storage taking place at a remote location. In smaller environments, this could be a DVR simply recording everything on a 24-hour loop. In larger campuses or city centres, this is often a dedicated control room monitored 24 hours a day. Instead Lewis argues that a decentralised approach that places more intelligence into the CCTV camera would allow greater accessibility by third parties such as the police and emergency services. "With a decentralised system, private companies could allow the police to quickly add their local cameras into a centrally managed grid." In this method, if an incident occurs, the police CCTV control centre could patch an instant video feed from the nearest available CCTV camera. With a decentralised approach, each CCTV camera becomes an access point on an IP network and can be shared by multiple agencies in a more cost effective approach. "This might sound a bit hi-tech, but it is technically possible," explains Lewis. To give an analogy, when the police receive a 999 call, the dispatcher is automatically informed of the location of the caller from the Caller Line Identification system which cross references a database of addresses of each of the 25 million public and private landlines installed in the UK. "A similar system where the police type in a post code and are presented with secure access to video feeds from all decentralised CCTV installations in an area would be a potentially society changing tool for fighting crime." High risk areas in France were legally required to have high resolution CCTV following London Tube bombings Considerations for realising CCTV's full security potential Lewis also believes: "All CCTV cameras should have a minimum mandated image quality with all information stored in a digital format for a minimum of 7 days that can be easily accessed by the police for evidence gathering." Many police forces around the country already have voluntary guidelines for business deploying CCTV and several have made CCTV installation a condition of alcohol or gaming licences. However this policy has successfully been challenged by landlords and upheld by Information Commissioner as potentially in conflict with the data protection act. Unfortunately, Lewis believes for any of these measures to work, there needs to be stronger backing from the government: "There is obviously a fear of creating an oppressive surveillance society but we have regulation for other areas like fire prevention, road safety, disabled access and a host of other health and safety issues - why CCTV, which has the potential to protect lives, is treated differently is a complete mystery to me." Mike LewisUK ManagerMobotix AG

Conway Security Products partners with Hikvision Digital Technology
Conway's partnership helps integrators and end-users to benefit from Hikvision's product range UK CCTV manufacturer Conway Security Products are delighted to announce that they have become a Value-Added Solution Partner (VASP) of Hikvision Digital Technology Co., Ltd. The new agreement formalises a relationship that Conway and Hikvision have been growing for over two years and gives both companies new and exciting opportunities in what is one of the most technically-challenging eras of the CCTV industry. "We are very familiar with the Hikvision range and intend to use our relationship to develop new and complementary products that closely integrate with their product portfolio" said Conway's co-managing director Ricky Oliver. "Customers are getting an overwhelming amount of technology thrust at them at the moment with IP and HD finally starting to come of age. We see our partnership with Hikvision as helping to get this technology out into the market and making it easier to achieve the results that it was intended to deliver". Conway's track record in the CCTV market goes back to 1986 so this is not the first technology revolution the company has seen.The ability to grasp the potential of technology products and produce complementary offerings to turn a good product into a great solution has always been the company's core strength and this is the platform that the partnership is being built on. "This VASP Program was never built on box-shifting or logistics," said Hikvision's Tony Yang. "The phrase 'Value-Added Solution Partner' encapsulates everything that this relationship is about. Conway is able to add something to our range and turn products into the solutions that the market needs." Conway will be part of a group of VASPs in the UK and Europe that will help integrators and end- users benefit from the current and future Hikvision range. Hikvision is a leading developer in CCTV and IP video surveillance and is driving product performance in megapixel and HD technology. Partners such as Conway will be an integral part of taking Hikvision products to probably the most discerning CCTV market in the world. Conway's CM230IR and CM230IR-EX deployed at a high-security correctional facility in New South Wales
UK-based manufacturer Conway Security Products have supplied a large number of their custodial corner-mounted cameras as part of a refurbishment and updating project at a high-security correctional facility in New South Wales. The project called for Conway's CM230IR, the standard corner-mounted camera, plus the external CM230IR-EX which has been fitted in the individual exercise yards attached to each high-security cell. Both the CM230IR and CM230IR-EX feature a day/night camera with a wide-angle lens which delivers exceptional room coverage, minimising any chance of blind spots. Conway supplied the units through their Australian partner Techniche Security & Surveillance. Lee Evans, Techniche's Managing Director, said: "The fact that Conway produce all their units entirely at their own manufacturing base means they can be extremely responsive to specific requirements on major applications such as this one. It was important that Conway were able to supply the second unit [the CM230IR-EX ] with a higher level of environmental protection so that the unit could be used externally. " Lee continued: "By having a common core in terms of the optical components for these two units, the stockholding of spares is simplified. The Conway cameras score highly in terms of ease and speed of installation which are crucial at a prison where disruption to regular activities and engineers' time on site must be minimised." The flush-mounted front fascia of the CM230IR described here minimises the risk of the unit being used as a ligature point, a crucial consideration in the custodial sector. In addition to this prison application, the cameras are also being used at juvenile detention centres, custody suites, police premises and immigration detention centres throughout the UK and in Europe. The inclusion of energy-efficient 940nm IR LED illumination ensures that the camera can deliver high-quality pictures regardless of lighting conditions. 940nm IR is invisible to the naked eye, making it highly discreet. Observation of cell occupants who may be in a distressed state can continue for their own protection under dimmed lighting or even in complete darkness. An optional integrated microphone can provide audio monitoring. Sydney-based Techniche provide integrated building management and security-related systems throughout Australia. The company has wide-ranging expertise and products to call on and is able to offer consultative advice, system design and implementation in all aspects of physical security.

CCTV community supports charity golf day at Weston Turville Course
The CCTV community raised funds for the Parasol and Mencap projects at a charity golf day held at Weston Turville Course An annual golf day held at the Weston Turville Course near Aylesbury and supported by the CCTV community raised £2,000 for the Parasol Project and Mencap. The Parasol Project is an Oxford-based charity committed to redressing the balance for disabled and disadvantaged young people experiencing or at risk of social exclusion. Mencap National College, Lufton, is a residential further education college in Somerset which offers courses for students aged 16-25.The golf day is in its eleventh year and has raised over £25,000 in total. The event was organised by a group of parents and volunteers from sponsoring companies. The sponsors included Conway Security Products, NatWest Bank , Aylesbury Honda, P&H, and Weston Turville Golf Club itself which has been most generous over the years by making the course available and waiving green fees.The event was won by a team captained by Dominic Hare who returned an impressive gross under-par total in the 'Texas Scramble' format. As usual, Jeremy Rowe of NatWest not only drummed up competitors but played in the competition and acted as emcee. Conway Security Products was a principal sponsor and the security community was well represented by executives, engineers and media.Angela Taylor of the Parasol Project said: "We're extremely grateful for the funds raised by the golfers, and the money has been earmarked for supporting youth initiatives for 13-year-olds and upwards with inclusive activities during term time and school holidays."The PARASOL project was established in 1991 in response to a lack of play and recreation provision for disabled children and young people. Mencap National College, Lufton, provides education and care to young people aged 16 to 25 with a range of learning disabilities. Vocational options at the college include animal care and management, agriculture and horticulture.
Featured white papers
Combining systems intelligence and human insight for superior security
Download
Three reasons for adopting open architecture access control solutions
Download
5 steps to finding the right access control system for you
Download