JVC CCTV Transmitters & Controllers
(2)
Browse CCTV Transmitters & Controllers
Telemetry transmitters and controllers products updated recently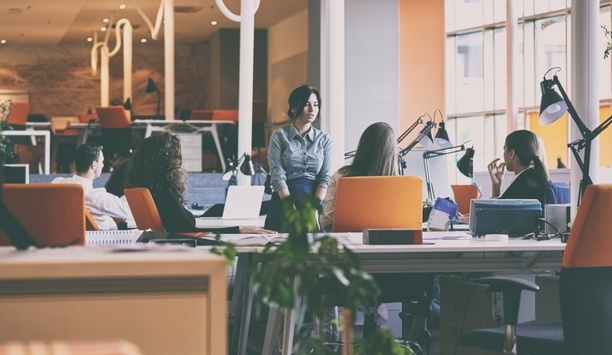 Integrated security systems for medium and large-sized offices
If you're responsible for a medium or large-sized office, it's more important than ever that you have access to a means of ensuring people's safety, managing risks and fraud, and protecting property. Any security system that you employ must therefore meet the most demanding commercial requirements of today's offices, and tomorrow's. This means thinking beyond a basic intrusion system and specifying a comprehensive solution that integrates smart features like access control, video management and intelligent video analytics. Because only then will you have security you can trust, and detection you can depend on. Reliable entry management Access control systems have been developed that guarantee reliable entry management for indoors and outdoors Access control is becoming increasingly important for ensuring the security of office buildings, but as the modern workplace evolves you're unlikely to find a one-size-fits-all solution. Today, it's commonplace to control entry to individual rooms or restricted areas and cater to more flexible working hours that extend beyond 9 to 5, so a modern and reliable access control system that exceeds the limitations of standard mechanical locks is indispensable. Access control systems have been developed that guarantee reliable entry management for indoors and outdoors. They use state-of-the-art readers and controllers to restrict access to certain areas, ensuring only authorised individuals can get in. With video cameras located within close proximity you can then monitor and record any unauthorised access attempts. The system can also undertake a people-count to ensure only one person has entered using a single pass. Scalable hardware components As previously mentioned, there is no one-size-fits-all system, but thanks to the scalability of the hardware components, systems can adapt to changing security requirements. For example, you can install Bosch's Access Professional Edition (APE) software for small to medium-sized offices, then switch to the more comprehensive Access Engine (ACE) of the Building Integration System (BIS) when your security requirements grow. And, because the hardware stays the same, any adaptations are simple. APE's 'permanent open' functionality allows employees and guests to enter designated areas easily and conveniently The APE software administers up to 512 readers, 10,000 cardholders and 128 cameras, making it suitable for small to medium-sized buildings. With functions like badge enrollment, entrance control monitoring and alarm management with video verification it provides a high level of security and ensures only authorised employees and visitors are able to enter certain rooms and areas. Of course, there will always be situations when, for convenience, you need certain doors to be permanently open, such as events and open days. APE's 'permanent open' functionality allows employees and guests to enter designated areas easily and conveniently. Growing security needs You switch to the Bosch Building Integration System (BIS), without having to switch hardware (it stays the same, remember?). This is a software solution that manages subsystems like access control, video surveillance, fire alarm, public address or intrusion systems, all on a single platform. It is designed for offices with multiple sites and for large companies with a global presence. Bosch Building Integration System (BIS) manages subsystems like access control, video surveillance, fire alarm, public address or intrusion systems, all on a single platform The BIS Access Engine (ACE) administers up to 10,000 readers and 80 concurrent workplace clients per server, and 200,000 cardholders per AMC. An additional benefit to security officers is the ability to oversee cardholders and authorisations through the central cardholder management functionality and monitor all access events and alarms from every connected site. For consistency, multi-site cardholder information and access authorisations can be created on a central server and replicated across all connected site servers, which means the cardholder information is always up to date and available in every location. Intrusion alarm systems Bosch B Series and G Series intrusion control panels can also send personal notifications via text or email Securing all perimeter doors is vital when protecting employees, visitors and intellectual property. Doors are opened and closed countless times during business hours, and when intentionally left open, your office is vulnerable to theft, and the safety of your employees is compromised. For this reason, intrusion control panels have been developed with advanced features to ensure all perimeter doors are properly closed, even when the system is not armed. If a door remains open for a period of time (you can specify anything from one second to 60 minutes), the system can be programmed to automatically take action. For example, it can activate an audible alert at the keypad to give employees time to close the door. Then, if it is still not closed, it will send a report to a monitoring center or a text directly to the office manager, and when integrated with video it can even send an image of the incident to a mobile device. Customised intrusion systems What about people who need to access your building outside of working hours, like cleaning crews? Your intruder system allows you to customise the way it operates with a press of a button or swipe of a card. This level of control enables you to disarm specific areas, bypass points and unlock doors for cleaning crews or after-hours staff, whilst keeping server rooms, stock rooms and executive offices safe and secure. Bosch B Series and G Series intrusion control panels can also send personal notifications via text or email. You can program the panel to send you opening, closing, and other event alerts, which means you don't have to be on-site to keep track of movements in and around your facility. Video management system A video management system will add a next level of security to your access control system Every office building has different video security requirements depending on the location, size and nature of the business. Some offices may only need basic functions such as recording and playback, whereas others may need full alarm functionalities and access to different sites. A video management system will add a next level of security to your access control system. For example, the video system can provide seamless management of digital video, audio and data across IP networks for small to large office buildings. It is fully integrated and can be scaled according to your specific requirements. The entry-level BVMS Viewer is suitable for small offices that need to access live and archived video from their recording solutions. With forensic search it enables you to access a huge recording database and scan quickly for a specific security event. For larger offices, embellished security functions for the BVMS Professional version can manage up to 2,000 cameras and offers full alarm and event management Full alarm and event management For larger offices, embellished security functions for the BVMS Professional version can manage up to 2,000 cameras and offers full alarm and event management. It's also resilient enough to remain operative should both Management and Recording Servers fail. Large multi-national companies often need access to video surveillance systems at numerous sites, which is why BVMS Professional allows you to access live and archived video from over 10,000 sites across multiple time zones from a single BVMS server. When integrated with the BVMS Enterprise version multiple BVMS Professional systems can be connected so every office in the network can be viewed from one security center, which provides the opportunity to monitor up to 200,000 cameras, regardless of their location. Essential Video Analytics Video analytics acts as the brain of your security system, using metadata to add sense and structure to any video footage you capture If your strategy is to significantly improve levels of security, video analytics is an essential part of the plan. It acts as the brain of your security system, using metadata to add sense and structure to any video footage you capture. In effect, each video camera in your network becomes smart to the degree that it can understand and interpret what it is seeing. You simply set certain alarm rules, such as when someone approaches a perimeter fence, and video analytics alerts security personnel the moment a rule is breached. Smart analytics have been developed in two formats. Essential Video Analytics is ideal for small and medium-sized commercial buildings and can be used for advanced intrusion detection, such as loitering alarms, and identifying a person or object entering a pre-defined field. It also enables you to instantly retrieve the right footage from hours of stored video, so you can deal with potential threats the moment they happen. Essential Video Analytics also goes beyond security to help you enforce health and safety regulations such as enforcing no parking zones, detecting blocked emergency exits or ensuring no one enters or leaves a building via an emergency exit; all measures that can increase the safety of employees and visitors inside the building. Intelligent Video Analytics Intelligent Video Analytics have the unique capability of analysing video content over large distances Intelligent Video Analytics have the unique capability of analysing video content over large distances, which makes it ideally suited to more expansive office grounds or securing a perimeter fence. It can also differentiate between genuine security events and known false triggers such as snow, rain, hail and moving tree branches that can make video data far more difficult to interpret. The final piece in your security jigsaw is an intelligent camera. The latest range of Bosch 'i' cameras have the image quality, data security measures, and bitrate reduction of <80%. And, video analytics is standard. Be prepared for what can't be predicted. Although no-one can fully predict what kind of security-related event is around the corner, experience and expertise will help make sure you're always fully prepared.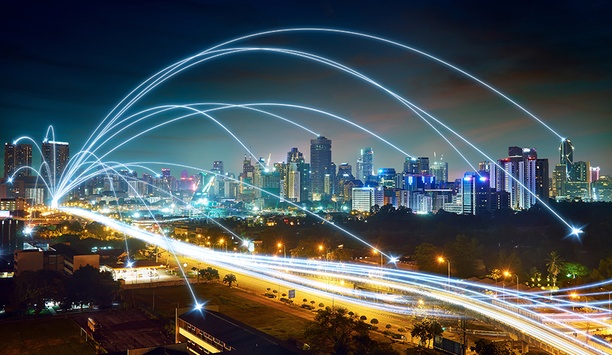 Why live video streaming is critical for safer and smarter cities
The term "smart city" gets thrown around a lot nowadays, but as different technologies that strive to be defined in this way are adopted by different countries globally, the meaning of this phrase gets lost in translation. The simplest way to define a "smart city" is that it is an urban area that uses different types of data collecting sensors to manage assets and resources efficiently. One of the most obvious types of "data collecting sensor" is the video camera, whether that camera is part of a city's existing CCTV infrastructure, a camera in a shopping centre or even a police car's dash camera. The information gathered by video cameras can be used with two purposes in mind, firstly: making people's lives more efficient, for example by managing traffic, and secondly (and arguably more importantly): making people's lives safer. Live streaming video all the time, everywhere In the smart and safe city, traditional record-only video cameras are of limited use. Yes, they can be used to collect video which can be used for evidence after a crime has taken place, but there is no way that this technology could help divert cars away from an accident to avoid traffic building up, or prevent a crime from taking place in the first place. However, streaming live video from a camera that isn't connected to an infrastructure via costly fibre optic cabling has proven challenging for security professionals, law enforcement and city planners alike. This is because it isn't viable to transmit video reliably over cellular networks, in contrast to simply receiving it. Video transmission challenges Transmitting video normally results in freezing and buffering issues which can hinder efforts to fight crime and enable flow within a city, as these services require real-time, zero latency video without delays. Therefore, special technology is required that copes with poor and varying bandwidths to allow a real-time view of any scene where cameras are present to support immediate decision making and smart city processes. The information gatheredby video cameras can beused to make people's lives more efficient, and to make people's lives safer There are many approaches to transmitting video over cellular. We've developed a specialist codec (encoding and decoding algorithm) that can provide secure and reliable video over ultra-low bandwidths and can therefore cope when networks become constrained. Another technique, which is particularly useful if streaming video from police body worn cameras or dash cams that move around, is to create a local wireless "bubble" at the scene, using Wi-Fi or mesh radio systems to provide local high-bandwidth communications that can communicate with a central location via cellular or even satellite communications. Enhanced city surveillance Live video streaming within the smart and safe city's infrastructure means that video's capabilities can go beyond simple evidence recording and evolve into a tool that allows operations teams to monitor and remediate against incidents as they are happening. This can be taken one step further with the deployment of facial recognition via live streaming video. Facial recognition technology can be added on to any video surveillance camera that is recording at a high enough quality to identify faces. The technology works by capturing video, streaming the live video back to a control centre and matching faces against any watch lists that the control centre owns. Importantly, the data of people who aren't on watch lists is not stored by the technology. Identifying known criminals This technology can work to make the city safer in a number of ways. For example, facial recognition could spot a known drug dealer in a city centre where they weren't supposed to be, or facial recognition could identify if a group of known terror suspects were visiting the same location at the same time, and this would send an alert to the police. Facial recognition technology captures and streams live back to a control centre, matching faces against any watch lists that the control centre owns In an ideal world where the police had an automated, electronic workflow, the police officer nearest to the location of the incident would be identified by GPS and would be told by the control room where to go and what to do. Most police forces aren't quite at this technological level yet, and would probably rely on communicating via radio in order to send the nearest response team to the scene. As well as this, shopping centres could create a database from analogue records of known shoplifters to identify criminals as soon as they entered the building. This would be even more effective if run co-operatively between all shopping centres and local businesses in an area, and would not only catch any known shoplifters acting suspiciously, but would act as a deterrent from shoplifting in the first place. Live streaming for police As mentioned above, live streaming video from CCTV cameras can help the police fight crime more proactively rather than reactively. This can be enhanced even further if combined with live streaming video from police car dash cams and police body worn cameras. If video was streamed from all of these sources to a central HQ, such as a police operations centre, the force would be able to have full situational awareness throughout an incident. This would mean that, if need be, officers could be advised on the best course of action, and additional police or other emergency services could be deployed instantly if needed. Incorporated with facial recognition, this would also mean that police could instantly identify if they were dealing with known criminals or terrorists. Whilst they would still have to confirm the identity of the person with questioning or by checking their identification, this is still more streamlined than describing what a person looks like over a radio and then ops trying to manually identify if the person is on a watch list. The smart, safe city is possible today – for one, if live video streaming capabilities are deployed they can enable new levels of flow in the city. With the addition of facial recognition, cities will be safer than ever before and law enforcement and security teams will be able to proactively stop crime before it happens by deterring criminal activity from taking place at all.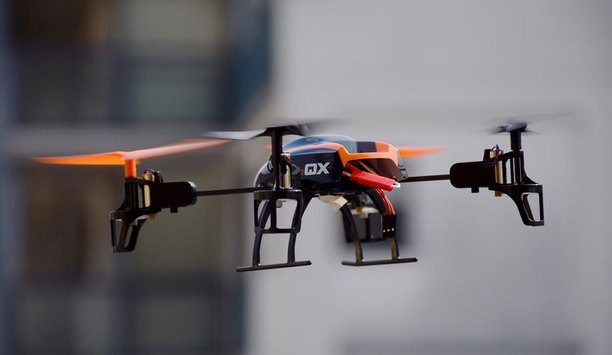 Drone terror: How to protect facilities and people
The use of drones has increased dramatically in the last few years. Indeed, by 2021, the FAA says the number of small hobbyist drones in the U.S. will triple to about 3.55 million. With that growth, drone capabilities have increased while costs have decreased. For example, the DJI Phantom 4 can deliver a 2-pound payload to a target with 1.5m accuracy from 20 miles away for the less than $1000.00. This is an unprecedented capability accessible to anyone. This new technology has created an entirely new security risk for businesses and governments. Drone security risks Already, rogue groups such as ISIS have used low cost drones to carry explosives in targeted attacks. Using this same method, targeting high profile locations within our borders to create terror and panic is very possible. Security professionals and technologists are working furiously to address the gaps in drone defence. Currently, the most common technologies in use for drone detection are video, acoustic sensors, radio, and air surveillance radar. Each of these has advantages, but they also have flaws that make it difficult to detect drones in all conditions. Both optical and thermal cameras, as well as acoustic sensors, do not operate in severe weather such as fog and snow. And while radio and air surveillance radar cover a wide area of detection, they suffer from high installation costs and limiting technical challenges, such as being unable to detect low flying drones on autopilot. Compact Surveillance Radar (CSR) Compact Surveillance Radar (CSR) is a security technology addressing the problems with other types of detection. CSR, like traditional radar, has the benefit of being able to detect and track foreign objects in all weather conditions, but at a fraction of the size and cost. The compact size allows the radar to be mounted on existing structures or even trees, providing extensive perimeter defence almost anywhere that you can imagine. CSR can also filter out clutter such as birds by using an advanced algorithm reducing the number of false alarms. While the use of CSR and the other detection technologies are legal in the US and in most locations throughout the world, the response mechanisms are generally not. Current regulations in the US prohibit the use of jamming or GPS spoofing in all cases except for a few federal agencies Regulations limiting drones Current regulations in the US prohibit the use of jamming or GPS spoofing in all cases except for a few federal agencies. This makes it difficult to stop the damage that drones can cause. The FAA has put into place new regulations that limit some uses of drones. However, in most cases it is still illegal for even state or local governments to stop or interfere with drones other than to locate the operator and have them land the drone. In 2016 the first law to neutralise a drone in the United States was passed in Utah to respond to drones in wildfire areas because of their interference with airborne firefighting. This law may very well provide a model for other states dealing with drones in situations where people's lives are being put at risk by drones. At the federal level, much effort is being put into evaluating the regulations and technology surrounding the misuse of drones. In the 2016 reauthorisation bill for the FAA, Section 2135 included a pilot program for the investigation of methods to mitigate the threat of unmanned aircraft around airports and other critical infrastructure. There are many federal agencies that are evaluating the use of a variety of technologies to respond to this threat. Both optical and thermal cameras, as well as acoustic sensors, do not operate in severe weather such as fog and snow Effective countermeasure technologies The most effective countermeasure for drones is jamming, currently off-limits to the private sector. This includes stadiums, convention centres, and other large gathering areas. A number of companies are developing new response technologies that do not require the use of jammers or hacking. Several companies have developed net guns that shoot a net at an approaching drone. These are only effective at less than 100m and frequently miss the target, especially when the drone is approaching at high speed. Several other companies have taken this method a step further, with drones that capture other drones. Once a radar detects a drone, another defence drone is launched and flies to the point of detection. Then, using video analytics it homes in on the drone and fires a net to disable the drone and take it to a safe location. While this drone capturing technique is still in its infancy, it shows a great deal of promise and will not be restricted in the same fashion as jamming. However, even this solution is difficult under current regulations, as all commercial drones in the US must be under direct control of a human operator within their line of sight. This effectively means that a drone operator is required to be on-site at all times to protect a facility, event, or persons. One thing is for certain, technology will continue to adapt and security companies will continue to invent new methods to protect their facilities and the people they are sworn to protect.

21st Century Distributing's Integration Innovation Roadshow
Wrapping the tour, 21st Century Distributing will head to Baltimore, MD to exhibit at Electronic Security Expo 21st Century Distributing, the premier consumer electronics distributor serving the Southeast, announced recently the schedule for their first-ever mobile demo, Integration Innovation Roadshow, which will hit six major regional cities before concluding with an exhibition at the Electronic Security Expo (ESX). "Each year we look forward to reconnecting with customers, while providing value-added resources that truly help our dealers and specialty professionals improve and organically grow their businesses," said Don Vincini, Owner of 21st Century Distributing. "The Integration Innovation Roadshow is taking this mission to a whole new level. Alongside the ability to share exciting new products and inventive installation techniques, this tour will provide the perfect atmosphere for a genuine discussion surrounding the benefits presented by the smart home and IoT - a major growth opportunity for the channel." Key vendors at the roadshows Beginning in May, the 21st Century Distributing team will take to the streets, alongside a specially-constructed demo station, that will serve up a comprehensive look at some of the hottest products and tech solutions shaping the CE marketplace. Consisting of ten, 4'x8' interactive side panels, the mobile demo unit will showcase a number of devices from key vendors including: Diamond Sponsors Vanco and CoreBrands as well as secondary sponsors 2GIG, Alarm.com, Elk, JVC, Kwikset, LiftMaster, Milestone, New Leaf Warranties, ProMounts, Resolution Products, RTI and Sonance. Together, the brands form a valuable ecosystem, while providing attendees with some valuable face time with major manufacturers. Most importantly, attendees will have the opportunity to test and handle the products first-hand, exploring their interoperability and uncovering new opportunities to supplement and bolster businesses. In an effort to enhance the dealer experience, 21st Century Distributing adjusted show hours and added a cocktail networking session to conclude each event. Demos will run from 2PM to 7PM EST each day, followed by the cocktail hour from 7PM to 9PM EST, allowing local dealers the flexibility to attend when it is most convenient to their schedules. The 21st Century Distributing 2015 Integration Innovation Roadshow will take place at the following locations: Orlando, FL - May 28, 2015 Jacksonville, FL - May 29, 2015 Atlanta, GA - June 2, 2015 Nashville, TN - June 4, 2015 Charlotte, NC - June 9, 2015 Raleigh, NC - June 12, 2015 ESX, Baltimore, MD - June 25-26, 2015 Wrapping the tour, 21st Century Distributing will head to Baltimore, MD to exhibit at Electronic Security Expo (ESX). ESX presents multiple opportunities for the group to reach new dealers as well as a highly-trafficked platform to expose their vendors to a larger audience, encompassing the realm of security. "We put a lot of thought into the creation of this roadshow," said Vanessa Zitzmann, Marketing and Sales Coordinator for 21st Century Distributing. "From adjusting the event times to be cognizant of career schedules, to partnering with some of the most popular brands, we've taken dealer feedback to heart and used customer insight to form this modular program. Dealers are the bread and butter of our business, we are dedicated to being a trusted partner and valuable resource."

Pro-Vision to supply Redvision's 40x RVX-Series CCTV Domes
The product is supplied ready to install as a dome but easily converts into a ball PTZ camera by removing the top cover Pro-Vision Distribution, the UK distributor of branded CCTV and access control equipment, is pleased to announce that it can now offer customers Redvision's new 40x optical zoom domes. Simon Davies, Internal Sales Manager for Pro-Vision told us, "The new RVX40 has enhanced low-light performance and improved resolution whilst retaining the popular X-SERIES™ rugged, outdoor design. It is supplied ready to install as a dome but easily converts into a ball PTZ camera by removing the top cover. The RVX40-SERIES™ uses a 1/4" CCD sensor with exceptional low-light sensitivity and 670TVL resolution for clear, precise images. It has wiper, IR light and Dual Light (combined IR and white light) options. Night time surveillance is enabled with IR or white light, ultra-efficient, LED illumination. The IR illumination allows covert operation and the white light enables operators to identify, spotlight and track intruders." Simon continued, "Each camera has 100 pre-sets, 8 tours and up to 24 privacy masks to meet application and legal requirements. The RVX40 camera's impressive 40x optical and 12x digital zoom delivers effective long-range scene surveillance. The IR version can provide illumination up to 100m and facial recognition over 30m. The Dual Light IRWL version also has a 100m illumination range in both light modes and will toggle between IR and white light on alarm activation, pre-sets or manually." Pro-Vision is a CCTV, access control and public address equipment distributor. Supplying the trade with branded equipment and associated security products. They are authorised distributors for AMG, Bosch, Dallmeier, Dedicated Micros, D-Link, Exacq, Fujinon, IDIS, JVC, LG, LiLin, Mirasys, Panasonic, Pelco, Pentax, Redvision, Samsung, Veracity, Xtralis, BPT, Nortech, PAC, Siemens and many other major manufacturers.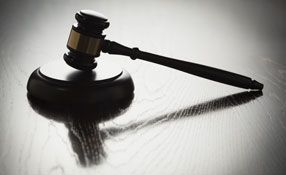 Judging quality and performance of video security systems by the (other) numbers
When comparing specifications among a range of similarly featured video surveillance cameras, NVRs or monitors, it can be difficult to ascertain which of the devices truly has the best performance and/or quality. John Grabowski, National Sales and Marketing Manager of JVC Security Division, poses some questions for consideration: Can the human eye actually see a difference in image quality between one camera that offers 700 lines of resolution and another that offers 600 lines? Or can it see the difference in image quality between a 3 megapixel camera and a 5 megapixel camera? What about performance characteristics such as latency or colour accuracy? In determining these specifications, one must also ask what has influenced or interfered with the measurement. Performance measurement through MTBF Today's video surveillance components use highly advanced technology, making the evaluation process even more difficult. While impartial testing of the equipment on oscilloscopes and wave form monitors, shoot-outs or other side-by-side comparisons can help bring clarity to the evaluations, one solid metric for quality and performance is MTBF (mean time before failure) figures with failure rate (FR) data. These figures can help provide a clear guide for product lifetime expectations. For example, a surveillance camera with a published MTBF figure of 90,000 hours has more than 10 years of 24/7 usage. Engineered to a higher standard MTBF can be viewed as a quality standard as well as a planning metric. Although many companies build security products to meet specific price points, the best companies engineer their video surveillance products with robust designs that will endure and address the specific needs and conditions of the surveillance market. To a great extent, the longevity of key components such as integrated circuits and capacitors determines the MTBF of the products in which they are used. However, better parts only provide part of the key to better reliability. The internal temperature of products significantly affects MTBF as well. As electronic components have become more compact, the temperature of smaller, more constricted circuits and other components has become almost impossible to measure. Preventing thermal issues through thermal analysis and design requires careful electronic and mechanical engineering. This is accomplished early in development which makes it easier to visualise heat in every part of every component, thereby enabling engineers to prevent thermal issues and create products with significantly greater reliability. The best video surveillance products are designed to endure the specific needs of the surveillance market Companies that publish MTBF specifications generally arrive at those figures through extensive product testing, valuing the MTBF of individual components and by past experience with similar products. Some manufacturers elect to calculate MTBF based on strict military standards. Life-Cycle costs The initial cost of a video surveillance system is only a portion of the total cost of ownership (TCO). While a low price and warranty may make a camera with a lower MTBF seem attractive, this can be a mistake. Should the product fail within the warranty period, rather than repair the device, many manufacturers will simply replace a relatively low-priced item like a video surveillance camera. However, the process of replacing that camera can be very expensive for the end user or the system integrator. The cost of sending a technician up a ladder to replace a failed video surveillance camera often costs more than the camera itself. Plus, it is important to consider the potential damage or theft during downtime while the camera is not providing surveillance. High rated MTBFs can help reduce these replacement and maintenance costs over the life of a video surveillance system. The robust equipment can better withstand shock and vibration, extreme temperatures, moisture and dust, power fluctuations and offer significantly lower life-cycle costs through reduced down time. High rated MTBF products also create an improved overall value and a better return on the investment. For example, cameras can account for anywhere from 30 to 50% of the initial cost of a system and therefore should be selected with care. A camera's proven reliability can help defer costly replacements during the system life cycle and improve utilisation. In short, product reliability can optimise capital, operations and maintenance expenditures while improving the safety and security of the environment. Today, there is an abundance of information available to help users make the best selections for their needs. By providing MTBF data, video surveillance manufacturers can make it easier for the user to make decisions.
Featured white papers
A blind spot in governance, risk and compliance
Download
H.265 High Efficiency Coding: Video compression for security applications
Download
How to overcome the storage challenges of adopting surveillance AI
Download