VIVOTEK CCTV Telemetry Receivers
(1)
Browse CCTV Telemetry Receivers
Telemetry receiver products updated recently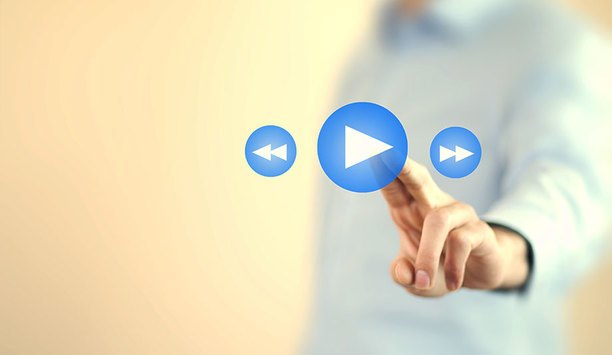 How live streaming video adds security, safety and business intelligence for end users
End users can add security, safety and business intelligence – while achieving a higher return on investment at their protected facilities – with live streaming video. It can be deployed effectively for IP video, network video recorders (NVRs) and body-worn cameras. The growing use of streaming video is resulting in vast technological developments and high-end software that promotes reduced bandwidth, high scalability and lower total cost of ownership (TCO). Here's how users can add value to security with live streaming video and what they should look for in the procurement of technology solutions. Questions are answered by Bryan Meissner, Chief Technology Officer and Co-Founder of EvoStream. Q: What is live streaming video and how does it apply to physical security? BM: In its simplest and most popular form, video streaming allows users to watch video on PCs, laptops, tablets and smartphones. According to GO-Globe, every 60 seconds more than 400 hours of video are uploaded and around 700,000 hours watched. The key to effective video streaming is for the platform to be able to adapt to the limits of the internet or network connection so the viewer gets an unbridled experience without buffering or signal loss. Live video streaming in security applications leverages a variety of connected devices, appliances and services including the cloud, mobile platforms, IP cameras and NVRs, becoming an enabling technology for more effective, real-time data capture at the protected premises. It reduces bandwidth costs and infrastructure operating requirements by streaming directly from cameras, mobile devices, drones, body worn units and loT devices to browsers, phones and tablets. The best solutions optimise the experience for the user and permit image capture and retrieval from Android, iOS, browser platforms or directly from cameras or NVRs—streaming to wherever the user desires. Quality live streaming applications provide clear, real-time images and retrieve high-resolution video that can be used for evidence, identification, operations management or compliance regulation and control. The most cost-effective solutions offer minimal hardware requirements, lower overall operating expenses and promote high scalability – even integration with many legacy security management platforms. Q: What are some challenges of live streaming video and how are those being addressed by new technology? BM: Live streaming video can present challenges when a solution isn't designed specifically for the security infrastructure. End users need to look for forward-thinking software and firmware solutions which offer reduced bandwidth requirements, high scalability and a lower total cost of ownership (TCO) or they will be disappointed with the results and costs of maintaining services for end users. The technology is changing rapidly, so only providers who focus on innovation can keep pace and future-proof the user and their facility. To be most effective, video needs to be able to stream consistently and reliably to and from a host of different devices, platforms, browsers and mediums, on-premises servers or the cloud. Video footage needs to be obtained quickly and deliver critical metadata, with built-in cyber safeguards and hardening such as automatic encryption and authentication. The most competent live video streaming lets users integrate with and run on any platform, appliance or device Q: What do end users need to look for in solutions for effective video streaming? BM: Implementing a live streaming video platform should result in greater efficiency and reduced operational costs. Live video streaming to and from a variety of connected devices, appliances and services requires sub-second latency from image capture to delivery. It also needs to be as open and agnostic as possible – spanning multiple technologies, standards and protocols and giving the user enhanced flexibility for their specification. The most competent live video streaming lets users integrate with and run on any platform, appliance or device including standalone servers, server racks, public, private and hybrid clouds and other distribution channels using the same application programming interface or API. Streaming should also support the latest codecs, such as H.264 and H.265 along with widely specified protocols for the distribution of that video. Q: What are some of the trending technological developments in live streaming video applications? BM: Traditional video streaming consumes exorbitant amounts of bandwidth and users pay for video routed through their servers. Some of the latest capabilities, such as peer-to-peer streaming, HTML5 media players, metadata integration and cost-effective transcoding via RaspberryPi enhance overall processing and ultimately strengthen the user experience. Peer-to-peer is a critical, emerging component in effective video streaming. With peer to peer, video does not go through servers but instead streams directly between the camera and the end-user's phone, for example, eliminating that cost of bandwidth from the platform while still permitting exact control of content. Users stream live from cameras to any device, with the ability to authenticate and approve peering from the back-end infrastructure while enabling low-latency HTML5 without incurring excessive platform bandwidth costs. The explosion of live streaming video in IP video cameras, NVRs and body-worn cameras is driving a new category of high-end software offering reduced bandwidth, high scalability and lower TCO. It prepares users for new technology and the loT, eliminating the largest cost driver of hosted live streaming platforms – bandwidth. Applications that offer peer-to-peer streaming and other feature sets can help future proof the end-user's investment and strengthen the value proposition for viewing or retrieving live or archived video effectively.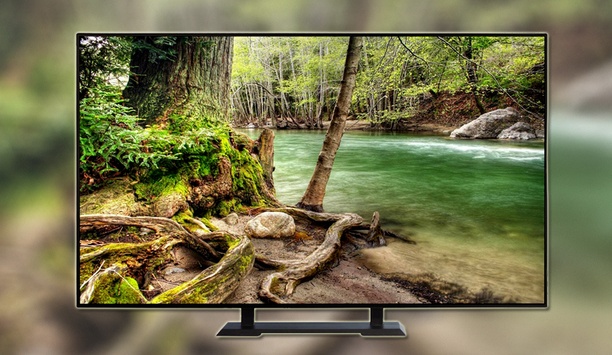 Are your surveillance monitors prepared for the latest video technology developments?
Everybody has been hooked on the discussions about Analogue HD or IP systems, but shouldn't we really be thinking about WiFi and 5G connectivity, removing the need for expensive cabling? Are wireless networks secure enough? What is the potential range? Even the basic question about whether or not the network is capable of transferring the huge (and growing) amount of data required for High Res Video, which will soon be quadrupled with the advent of 4K and higher resolutions. The future of video surveillance monitors We have seen a massive uptake in 4K monitors in the security industry. While they have been relatively common in the consumer market, they are only now beginning to really take off in the CCTV market, and the advances in Analogue HD and IP technology mean that 4K is no longer the limited application technology it was just a few years ago. Relatively easy and inexpensive access to huge amounts of storage space, either on physical storage servers or in the cloud, both of which have their own positives and negatives, have really helped with the adoption of 4K. Having said that the consensus seems to be, at least where displays are concerned, there is very little need for any higher resolution. So, where next for monitors in CCTV? 8K monitors are present, but are currently prohibitively expensive, and content is in short supply (although the Japanese want to broadcast the Tokyo Olympics in 8K in 2020). Do we really need 8K and higher displays in the security industry? In my own opinion, not for anything smaller than 100-150+ inches, as the pictures displayed on a 4K resolution monitor are photo realistic without pixilation on anything I've seen in that range of sizes. The consensus seems to be, at least where displays are concerned, there is very little need for any higher resolution Yes, users many want ultra-high resolution video recording in order to capture every minute detail, but I feel there is absolutely no practical application for anything more than 4K displays below around 120", just as I feel there is no practical application for 4K resolution below 24". The higher resolution camera images can be zoomed in and viewed perfectly well on FHD and 4K monitors. That means there has to be development in other areas. Developments in WiFi and 5G What we have started to see entering the market are Analogue HD and IP RJ45 native input monitors. Whilst you would be forgiven for thinking they are very similar, there are in fact some huge differences. The IP monitors are essentially like All-In-One Android based computers, capable of running various versions of popular VMS software and some with the option to save to onboard memory or external drives and memory cards. These are becoming very popular with new smaller (8-16 camera) IP installs as they basically remove the need for an NVR or dedicated storage server. Developments in the area of WiFi and 5G connectivity are showing great promise of being capable of transferring the amount of data generated meaning the next step in this market would maybe be to incorporate wireless connectivity in the IP monitor and camera setup. This brings its own issues with data security and network reliability, but for small retail or commercial systems where the data isn't sensitive it represents a very viable option, doing away with both expensive installation of cabling and the need for an NVR. Larger systems would in all likelihood be unable to cope with the sheer amount of data required to be transmitted over the network, and the limited range of current wireless technologies would be incompatible with the scale of such installs, so hard wiring will still be the best option for these for the foreseeable future. There will be a decline in the physical display market as more development goes into Augmented and Virtual Reality Analogue HD options Analogue HD options have come a long way in a quite short time, with the latest developments able to support over 4MP (2K resolution), and 4K almost here. This has meant that for older legacy installations the systems can be upgraded with newer AHD/TVI/CVI cameras and monitors while using existing cabling. The main benefit of the monitors with native AHD/TVI/CVI loopthrough connections is their ability to work as a spot monitor a long distance from the DVR/NVR. While co-axial systems seem to be gradually reducing in number there will still be older systems in place that want to take advantage of the benefits of co-axial technology, including network security and transmission range. Analogue technologies will eventually become obsolete, but there is still much to recommend them for the next few years. Analogue technologies will eventually become obsolete, but there is still much to recommend them for the next few years Another more niche development is the D2IP monitor, which instead of having IP input has HDMI input and IP output, sending all activity on the screen to the NVR. This is mainly a defence against corporate espionage, fraud and other sensitive actions. While this has limited application those who do need it find it a very useful technology, but it's very unlikely to become mainstream in the near future. Augmented Reality and Virtual Reality Does the monitor industry as a whole have a future? In the longer term (decades rather than years) there will definitely be a decline in the physical display market as more and more development goes into AR (Augmented Reality or Mixed Reality depending on who's definition you want to take) and VR (Virtual Reality). Currently AR is limited to devices such as smartphones (think Pokémon Go) and eyewear, such as the ill-fated Google Glass, but in the future, I think we'll all have optical implants (who doesn't want to be The Terminator or RoboCop?), allowing us to see whatever we decide we want to as an overlay on the world around us, like a high-tech HUD (Heads Up Display). VR on the other hand is fully immersive, and for playback or monitoring of camera feeds would provide a great solution, but lacks the ability to be truly useful in the outside world the way that AR could be. Something not directly related to the monitor industry, but which has a huge effect on the entire security industry is also the one thing I feel a lot of us have been oblivious to is the introduction of quantum computers, which we really need to get our heads around in the medium to long term. Most current encryption technology will be rendered useless overnight when quantum computers become more widespread. So, where does that leave us? Who will be the most vulnerable? What can we do now to mitigate the potential upheaval? All I can say for sure is that smarter people than me need to be working on that, alongside the development of the quantum computer itself. Newer methods of encryption are going to be needed to deal with the massive jump in processing power that comes with quantum. I'm not saying it will happen this year, but it is definitely on the way and something to be planned for.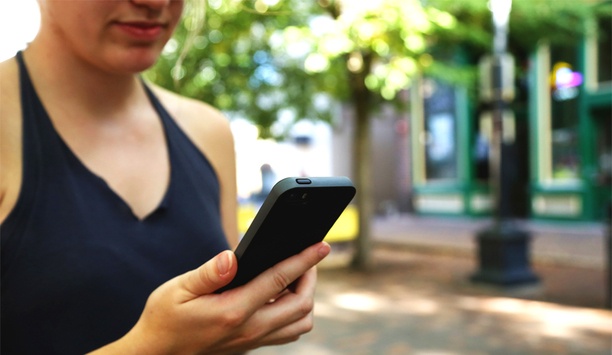 Mobile communications make the public an additional sensor on the field
Today, almost every employee carries with them a smart device that can send messages, capture, and record images and increasingly live-stream video and audio, all appended with accurate location and time stamping data. Provide a way for staff to easily feed data from these devices directly to the control room to report an incident and you have created a new and extremely powerful 'sensor', capable of providing accurate, verified, real-time multi-media incident information. You need only to watch the television when a major incident is being reported. The images are often from a witness at the scene who recorded it on their device. It is madness that it has until now been easier for people to share information around the world via Facebook and YouTube etc, in a matter of minutes, than it is to transmit it to those that need to coordinate the response. The public as an additional security and safety sensor In the UK, a marketing campaign designed by government, police and the rail industry is currently running. Aiming to help build a more vigilant network on railways across the country and raise awareness of the vital role the public can play in keeping themselves and others safe, the 'See It. Say It. Sorted' campaign urges train passengers and station visitors to report any unusual items by speaking to a member of rail staff, sending a text, or calling a dedicated telephone number. Essentially, the campaign is asking the public to be an additional safety and security sensor. However, with the help of the latest mobile app technology, it is possible to take things to a whole new level and this is being demonstrated by a large transport network in the US. This organisation recognised that the ideal place to begin its campaign of connecting smart devices to the control room as an additional sensor, was by engaging its 10,000 employees (incidentally, this is approximately twice the number of surveillance cameras it has). These employees have been encouraged to install a dedicated app on their mobile devices that enables them to transmit important information directly to the control room, as well as a panic button for their own safety. This data can be a combination of images, text, audio, video and even live-streaming, to not only make the control room aware of the situation but give them eyes and ears on the ground. For the control room operator, the insights being fed to them from this 'sensor' have arguably more value than any other as they provide pinpoint accurate and relevant information Combatting control room information overload For the control room operator, the insights being fed to them from this 'sensor' have arguably more value than any other as they provide pinpoint accurate and relevant information. For example, if an alert comes in about a fire on platform 3, the operator doesn't necessarily require any of the information from the other sensors, nor does he need to verify it's not a false alarm. He knows that the information received has been 'verified' in-person (it is also time and location stamped) and that there is an employee located in the vicinity of the incident, who they can now directly communicate with for a real-time update and to co-ordinate the appropriate response. Compare this to a 24/7 video stream from 5000 cameras. It is in stark contrast to the typical issue of sensors creating information overload. The employee only captures and transmits the relevant information, so in essence, the filtering of information is being done at source, by a human sensor that can see, hear, and understand what is happening in context. So, if an intruder is climbing over a fence you no longer need to rely on the alert from the perimeter alarm and the feed from the nearest camera, you simply send a patrol to the location based on what the person is telling you. Furthermore, if the control room is operating a Situation Management/PSIM system it will trigger the opening of a new incident, so when the operator receives the information they are also presented with clear guidance and support regarding how to best manage and respond to that particular situation. Transport networks are using staff and the public as additional safety and security sensors Application of roaming smart sensors To be clear, this is not to suggest that we no longer need these vitally important sensors, because we do. However, one major reason that we have so many sensors is because we cannot have people stationed everywhere. So, in the case of the US transit company, it has been able to add a further 10,000 roaming smart sensors. This can be applied to other industries such as airports, ports, warehouse operations, stadiums, and arenas etc. Now, imagine the potential of widening the scope to include the public, to truly incorporate crowdsourcing in to the day-to-day security function. For example, in May, it was reported that West Midlands Police in the UK would be piloting an initiative that is asking citizens to upload content relating to offences being committed. Leveraging existing hardware infrastructure Typically, when introducing any form of new security sensor or system, it is expected to be an expensive process. However, the hardware infrastructure is already in place as most people are already in possession of a smart device, either through work or personally. What's more, there is typically an eager appetite to be a good citizen or employee, just so long as it isn't too much of an inconvenience. Innovations in smart mobile devices has moved at such a pace that whilst many security professionals debate if and how to roll-out body-worn-cameras, members of the public are live-streaming from their full HD and even 4K ready phones. The technology to make every employee a smart sensor has been around for some time and keeps getting better and better, and it is in the pockets of most people around the world. What is different now is the potential to harness it and efficiently bring it in to the security process. All organisations need to do is know how to switch it on and leverage it.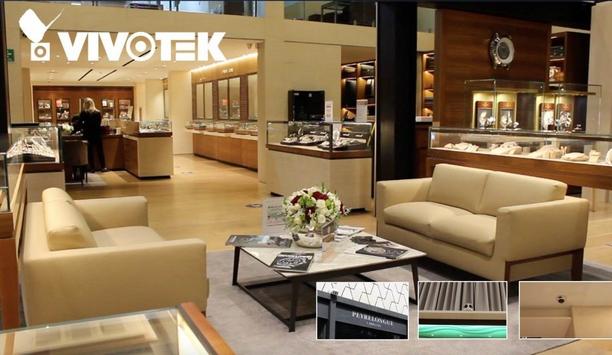 VIVOTEK provides a rigorous surveillance system for Peyrelongue Chronos to prevent robbery and safeguard surroundings
For the jewellery business owner, ensuring the highest level of security has always been a top priority. VIVOTEK, the IP surveillance provider, has built up a rigorous surveillance system for Peyrelongue Chronos, a well-known luxury boutique offering high-end jewellery in Mexico, to monitor their precious products without any blind spots and to prevent robbery or theft. Peyrelongue Chronos has recently remodelled its facilities, including an overall of the video surveillance system. In search of the best solution to meet demands for both outside and inside the store, Peyrelongue Chronos found all of its requirements met by the wide range of VIVOTEK cameras. Harsh outdoor environment The 180-degree multi-sensor MS8391-EV was mounted on the facade of the boutique to maximize the field of view with 12-megapixel high-quality images and reduce the number of cameras required, thus cutting down installation costs. The camera is also ideal for the outdoors because of the robust housing that resists rain, dust and protects it from vandalism or tampering. The 180-degree multi-sensor MS8391-EV was mounted on the facade of the boutique To enhance the outdoor security of the building, two FD9360-H cameras were added to monitor the avenue in both directions and provide clear night views despite the harsh outdoor environment. Inside the Peyrelongue Chronos store, two of MS9390-HV, the most efficient panoramic network camera, were installed in the jewellery area to surveil all displays as well as all movements within them. Receiving alarm notification With its unique and stylish dual-sensor design, the MS9390-HV offers a 180-degree field of view and range of up to 20 metres, and is capable of maintaining a higher field of view (FOV) than traditional multi-sensor panoramic cameras using four sensors. Within the spacious and comfortable luxury watch area, two 12-megapixel fisheye cameras, the FE8191 and FE9191 were chosen to monitor the product showcases, delivering blind-spot-free 360-degree surround imaging of wide areas. Further enhancing performance, the FE9191 features AI-powered Video Content Analyses - Smart 360 VCA, including intrusion detection, crowd detection, and loitering detection, which enables the security staff to receive alarm notification for any notable event. Finally, for the shared area, such as aisles, entrances, and exits, the ability to capture high-quality images both in low light and high-contrast environments is a critical issue when selecting surveillance cameras. Providing quality service The most remarkable thing when working with VIVOTEK is technical support" The 5-megapixel and 2-megapixel dome cameras, FD9189-HM and FD8166A-N, were chosen precisely for this reason. The FD9189-HM is equipped with 30 metres range IR illuminators for enhanced night vision, and the FD8166A-N is armed with invisible 940nm IR illuminators and capable to see up to 6 metres in total darkness, making it a sure bet to meet all the surveillance requirements in transit zones within this renowned boutique. "Thanks to VIVOTEK's high-level security system, we are confident that we can guarantee our clients the best experience from the moment they walk in. Peyrelongue Chronos feels secure with VIVOTEK's surveillance solution while servicing clients," pointed out Ana Lucía García, Marketing and PR Manager of Peyrelongue Chronos. "The most remarkable thing when working with VIVOTEK is technical support. They assisted me both pre-sale and post-sale to provide quality service to our customers. No matter what types of security issue my clients may have, I know I can solve it with VIVOTEK's technology," remarked Serafin Sanchez, Automatisation Server Manager and Integrator Certified by VIVOTEK.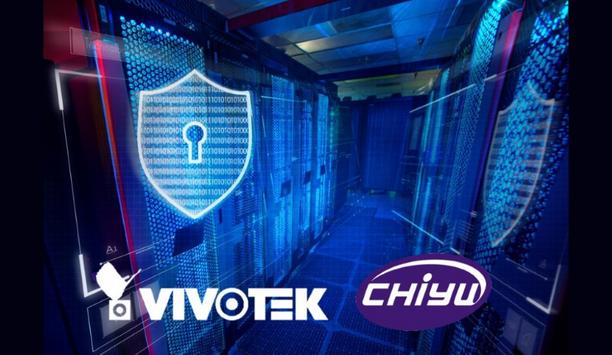 VIVOTEK collaborates with Chiyu Technology on integrated access control and IP surveillance solution
VIVOTEK, the globally-renowned IP surveillance solution provider, has in recent years been committed to offering comprehensive solutions through multiple strategic alliances. Integrated access control Partnering with Chiyu Technology, one of the most experienced access control system provider in Taiwan, VIVOTEK rolls out the latest integrated access control and IP surveillance solution, an one-stop shopping, seamless integration, and easily managed solution to meet the market's demand. Traditional access control system requires time, budget, and third-party partners to adopt and integrate the intelligent IP surveillance technology with it. This new integrated solution, however, can be adopted in various fields at once and establishes a considerably higher level of security. Equipped with facial recognition and video tagging With facial recognition and video tagging, the new solution can accurately verify who is entering a specified area With facial recognition and video tagging, the new solution can accurately verify who is entering a specified area and then subsequently track where visitors go once they have entered. VIVOTEK also provides a wide selection of versatile network cameras to deliver high-quality imagery in diverse and changing environmental conditions. More importantly, security staff can easily manage both IP surveillance and access control systems through VIVOTEK's VAST 2, user-friendly, intuitive video management software. All of these advanced features combine to provide an enhanced user experience while simplifying procedures of device setting and management. IP surveillance and access control integration "The integration of IP surveillance and access control has become a growing trend for Smart Security Systems. I believe this cooperation with IP surveillance pioneer VIVOTEK will build a mutually beneficial partnership, making us more competitive in the global industry," said Eric Chang, General Manager of Chiyu Technology. From network cameras, and access control systems to backend software, VIVOTEK provides one-stop shopping solutions to create a new standard of customer service. Strategic partnership "It is our pleasure to team up with Chiyu Technology. With their profound expertise in the industry, we can reinforce our solutions' capability and realise the potentials of our products. We will be relentlessly devoted to offering more comprehensive and compatible IP surveillance solutions to unlock new possibilities for different applications and vertical markets," said William Ku, Executive Vice President of VIVOTEK Brand Business Group.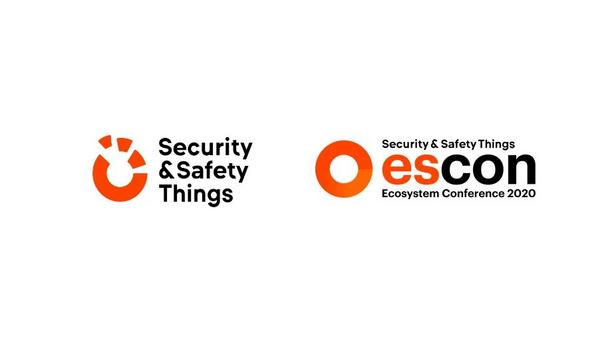 Security & Safety Things highlighted collaborative power of open systems at inaugural escon 2020 digital Ecosystem Conference
Security and Safety Things GmbH, along with a roster of pioneers, highlighted the benefit of an open approach at the first ever escon 2020 digital Ecosystem Conference last week, discussing the current successes and future developments of smart cameras and open systems. Security & Safety Things (S&ST) also offered a sneak preview of 2021, which included the company's positioning as the fastest growing app store for smart cameras and several pilot projects in various vertical markets. "This past year offered us an opportunity to work together with our partners to find new ways to leverage our open ecosystem and address the challenges facing the global market, using the growing possibilities and innovative use cases in AI-enabled smart surveillance," said Hartmut Schaper, Chief Executive Officer, Security & Safety Things. Harmonisation across systems "We are looking forward to continuing that industry transformation in 2021, and leveraging the ingenuity of the collaborative developer community. In effect integrators will be able to offer flexible, customised solutions and greater device choice for end users." Harmonisation across systems, Ma said, can help the industry unlock the power of data and bring value to stakeholders In addition to S&ST, speakers from industry pioneers spoke on the importance of open systems and a collaborative approach. Steve Ma, VP, Open Security & Safety Alliance and VP, VIVOTEK discussed how the current market is too fragmented - which has caused stagnation in the industry. Harmonisation across systems, Ma said, can help the industry unlock the power of data and bring value to stakeholders. AI powered smart devices José Daniel Garcia Espinel, Global Innovation Director for Prosegur, presented on the use of surveillance cameras as AI powered smart devices to enable new capabilities in security monitoring and response. Espinel talked about how the combination of video surveillance, AI based processing and predictive algorithms will help to further automate the operational model of Security Operation Centres, reducing the unsustainable demands on operators to constantly monitor different screens for activity. Guest speaker highlights also included: Markus Berger-de León, Coach & Business Builder, McKinsey & Company highlighted the opportunities for the security industry, post-COVID-19 - as video analytic advancements for building security, automotive and retail environments grow Keven Marier, VP Technology Partners, Milestone discussed how an open approach offers developers different ways to infuse their technology into an ecosystem - offering more choice and flexibility to customers Vincent Poty, Digital Transformation Officer, STANLEY Security presented on the importance of turning security autonomy back to end-users, and the growing demand of a more data-centric approach Business development teams Key members of the S&ST product and business development teams provided updates on upcoming ecosystem and end user projects, including new industries of focus, such as customised solutions for transportation and harbour management, parking optimisation, and healthcare and elder care facilities. S&ST also highlighted their growing Market Application Store - featuring 70+ apps designed to address more than 32 use cases that can be customised based on customer request.