What are some unusual applications of surveillance cameras you have seen recently?
13 Nov 2019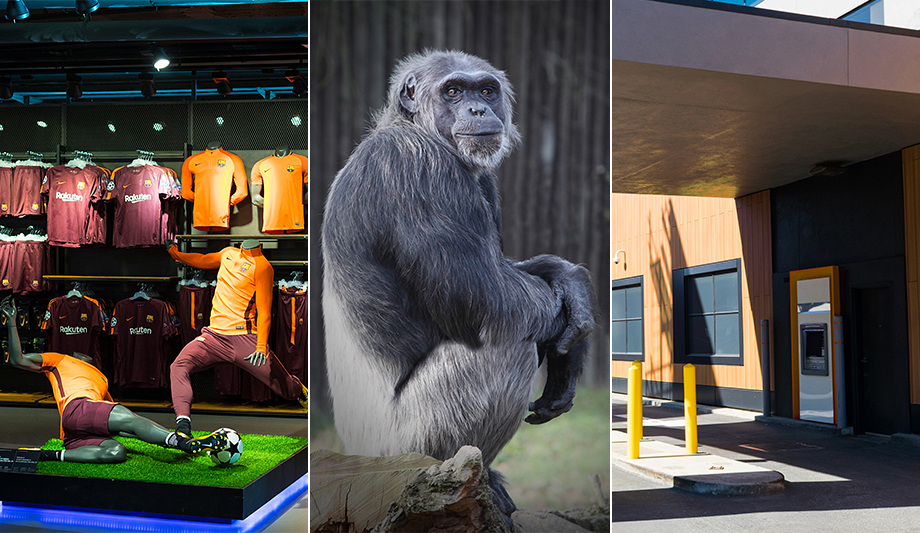 Editor Introduction
The role of video surveillance is expanding, driven by all the new ways that video – and data culled from video – can impact a business. As a growing population of video cameras expands into new fields of view, we asked this week's Expert Panel Roundtable: What is the most unusual application of surveillance cameras you have seen recently?
---
The most unusual application of surveillance cameras that I have seen was a zoo that wanted to utilise specialized cameras for observation of various animals. The zoo wanted to use an anti-ligature corner-mounted camera in their gorilla enclosure to prevent damage to the camera. Another application was to use thermal cameras to observe various animals, as traditional illumination and IR illumination may interfere with sleep patterns. Thermal cameras allow the zoo staff to monitor the animals, as well as their environment
During my six years of site visits while conducting security systems audits — to see if the installation of these CCTV systems comply with all the necessary British and European standards — I've seen more than my fair share of unique security camera installations, because surveillance cameras are now being used for more than just the security of property and staff. One such system that sticks in my mind was when one of the SSAIB-registered firms I went out to inspect took me to the zoo! Their CCTV on this site was used to monitor the welfare of all the animals on site, giving staff the ability to check in on the animals' welfare at any time, in a non-intrusive way — to avoid any further stress to the animal during that time — and give advanced warning of any unusual activity.
With surveillance cameras being more high-tech, delivering higher quality video and providing more data than ever, we have seen our customers use them not only for security purposes but to also provide better customer service and enhance customer engagement. One example we've seen is using a two-way camera in a bank's drive-through. Where the teller used to be behind a window with little visibility to the driver, the two-way camera allows a visual connection between the two parties, creating a more personalised experience. In addition to providing enhanced interaction, the camera is also utilised to safely capture license plates — critical data that can help in an investigation. As cameras and other security technologies continue to evolve, the banking industry is sure to adapt in efforts to help mitigate loss in their changing risk landscape.
Facial recognition is perfect for granting easy and secure access, but powerful modern systems can also be used in a retail environment to recognise specifically valued and loyal customers. This allows the sales/management team to be alerted so they can engage with people or be automatically notified if their specific customer has arrived for a product demonstration or other important sales opportunity. Alternatively, a powerful facial recognition system can be used as potential identification for retail in a closed environment. This approach is already being used at catering and concessions stands at sports stadiums, allowing customers to purchase items or catering on account once verified, without the need to carry cash, credit cards or specific tokens. This approach works well in the EU with GDPR legislation and protection in place, but of course it could be misused in situations where legal protection of the individual is less defined.
---
Editor Summary
From watching animals at a zoo to communicating with customers at a drive-through window, video surveillance is providing diverse benefits for a growing number of end user customers. Facial recognition alone is poised to dramatically increase the ways that video systems impact our lives. Combining better camera technologies with a degree of human ingenuity will ensure that video cameras continue to be used for diverse and inventive applications in the future.
Featured white papers
How security systems ensure healthy workplaces during COVID and after
Download
Delivering a smart, secure and healthy workplace with cloud
Download
Building a safe ecosystem for visitors post COVID-19
Download