ISC West 2018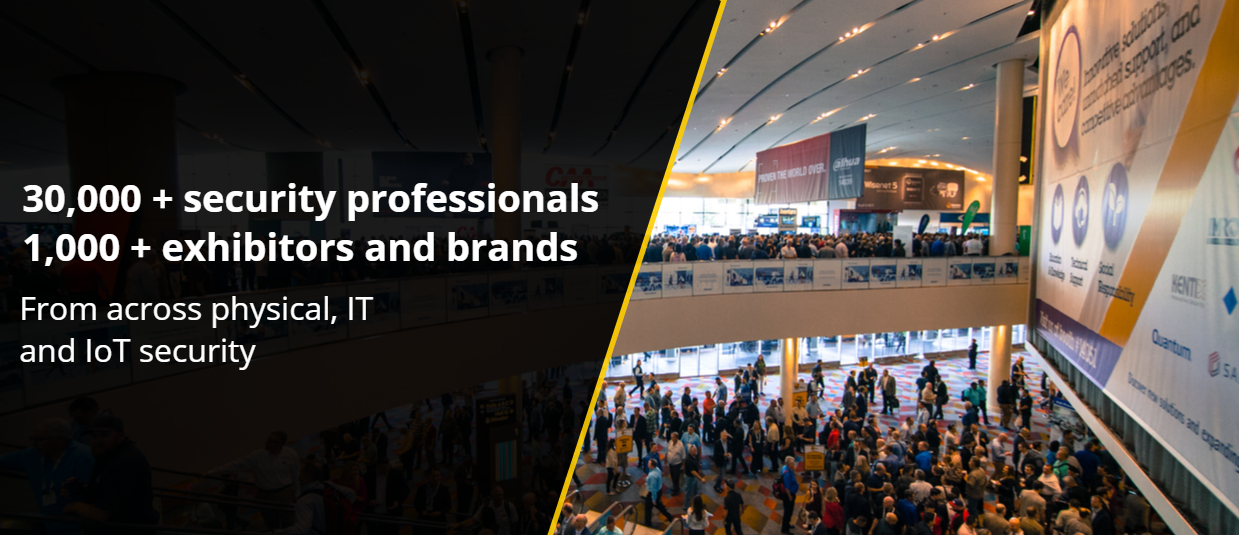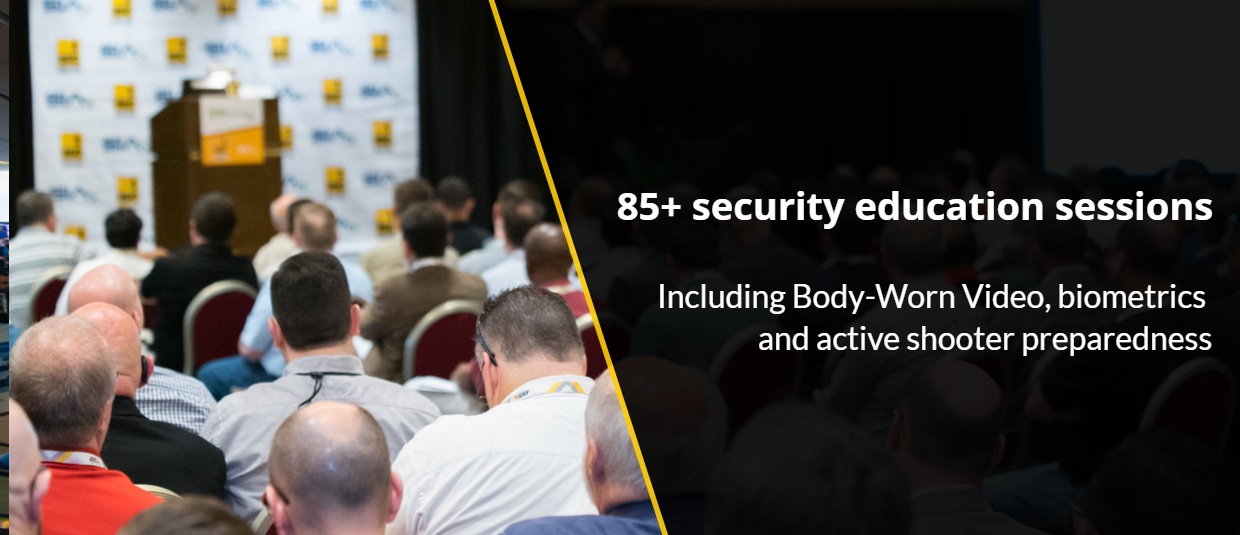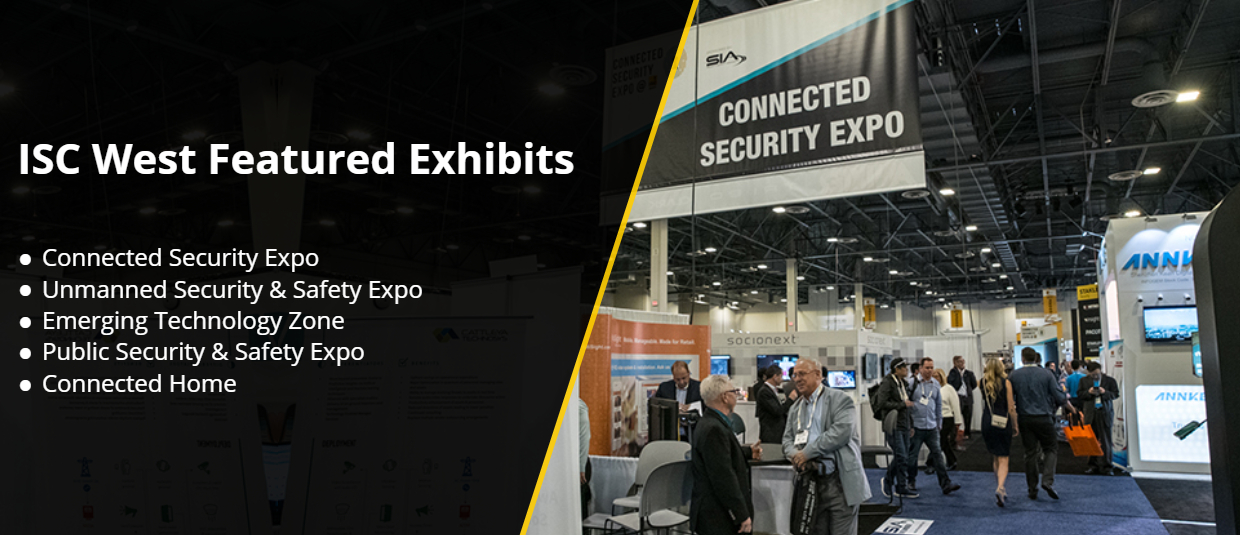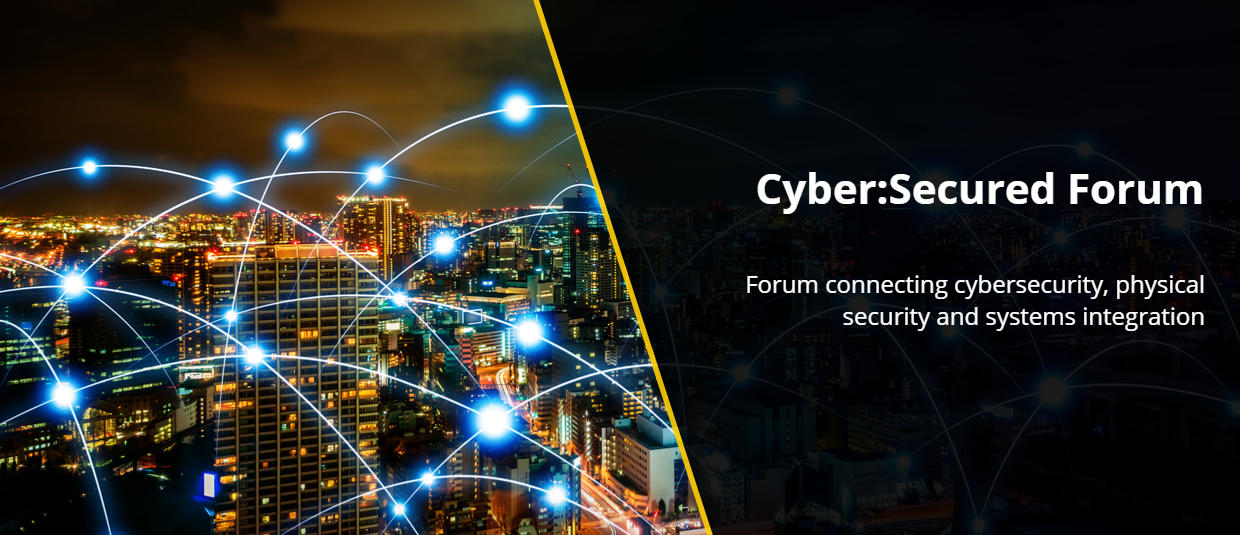 Security beat
Delivering on high expectations, the first day of ISC West 2019 kicked off with a crowded Sands Expo Center and exhibitors putting forward their best new technologies. Developments seemed more evolutionary than revolutionary, but attendees quickly found plenty of interest. Thermal cameras Hanwha Techwin also showed off a new Android camera that can deploy new apps The largest booth at ISC West, Hanwha Techwin, remained crowded throughout the first day as attendees checked out the company's eight new thermal cameras offering features such as pan-tilt-zoom, H.265 encoding to minimise storage needs, VGA resolution and detection of temperature changes, all built on Hanwha Techwin's Wisenet chip. There is also a new 5-megapixel version of Hanwha's popular 2-megapixel multi-sensor camera, and a new panoramic camera; multi-sensor panoramic cameras 'stitch' the images together rather than just aligning them. Hanwha Techwin also showed off a new Android camera that can deploy new apps developed as part of the Korean company's role as a founding member of Open Security & Safety Alliance (OSSA). Avigilon's H5 series Avigilon is introducing a new line of cameras — the H5 series — with improved imaging and designed to provide deep learning/neural network processing at the edge. Improvements to video analytics will enable the cameras to track multiple moving objects simultaneously in a field of view and to track objects more accurately. More granularity enables better differentiation among types of vehicles, and the cameras enable more detailed data to be pulled from video. The improved analytics engine will also support better face detection and recognition. Operators can view the dashboard and react to information provided in a more digestible format The new version of Avigilon Control Center 7 (ACC7) software will apply principles of AI to enhance an operator's 'Focus of Attention' when monitoring live video. Video is fed into an AI engine that determines which events in the live footage are most worthy of an operator's attention. Monitoring live video can be a challenge for human operators, whose short attention spans undermine the best surveillance systems. Automation helps to direct that limited attention span to events most worthy of attention. A 'dashboard' displays clusters of cameras that are colour-coded to reflect the types of activity that are detected. Rather than watching video, operators can view the dashboard and react to information provided in a more digestible format. Clicking brings up the live video. Quantum Cloud Storage Platform Video storage is another area of innovation at ISC West. The Quantum Cloud Storage Platform is flexible for video surveillance and industrial IoT applications. The architecture is built from the ground up for video surveillance applications and can scale from five cameras to millions of cameras in a simple deployment model — no settings or configurations needed. Products range from a small 'mini-tower' configuration for a retail store or gas station up to rack-mount servers that can accommodate thousands of cameras. We make the storage piece so simple that you don't have to think about it" Quantum introduced the VS-Series in a range of server choices at ISC West. The hyperconverged and software-defined environment will support a combination of video management systems (VMS), along with access control, HVAC and lighting controls. Quantum worked with Johnson Controls to develop the products. "It's designed for an installer, not for an IT guru," says Jamie Lerner, Quantum's CEO, President and Chairman of the Board. "We make the storage piece so simple that you don't have to think about it." Quantum is showing its VS-Series publicly for the risk time at ISC West. S2's Magic Monitor LenelS2 is a newly coined name in the industry — resulting from a recent acquisition. The combination of Lenel and the acquired S2 is playing out to the benefit of both product lines. For example, Lenel's Blue Diamond mobile credentialing system can now be used along with the S2 Netbox hardware. Lenel's OnGuard is being combined into S2's Magic Monitor unified solution that combines video, access control, and digital messaging. OnGuard is also benefitting from Magic Monitor's graphics maps. The S2 Cumulus cloud-based service, focused on system health monitoring, is being applied to OnGuard. LenelS2 is also developing a full commercial access control as a service (ACaaS) offering The combined LenelS2 is stepping up with new solutions for frictionless access control, too. A 'phone as a badge' approach enables a door to be unlocked by a smart phone, even if it is in a pocket, locked and/or the app has not been opened. Another alternative is a 'shake to open' action that sends the credential to the nearest reader. LenelS2 is also developing a full commercial access control as a service (ACaaS) offering, which is being previewed at ISC Show and will be released commercially later in the year. Video surveillance product line Mobotix is expanding its MOVE video surveillance product line with six new models announced at the show and broadening its reach into new vertical markets. A solutions approach offers both end-to-end Mobotix systems and other systems offered in conjunction with technology partnerships displayed in the Mobotix booth. Top of the list of new verticals is education, and Mobotix's edge-based approach includes programmable logic built in so that 'technology can take over when the human element is the weakest.' Automated response is faster and 'seconds equal lives' during an emergency. In an education scenario, the Mobotix system acts as an Internet of Things (IoT) device that offers more functionality than other manufacturers' 'cameras.' There are 22 steps involved to ensure the cybersecurity of Mobotix products, reflecting a higher level of cybersecurity commitment Mobotix has thermal products that are also finding uses in a variety of verticals, from oil and gas to manufacturing process control. Mobotix systems that can detect defects in products in the manufacturing process are expanding usage in applications beyond the traditional 'security' industry. Cybersecurity Commitment Mobotix is looking at the market in a completely different way, redefining how their products can fit into a variety of scenarios, and with a focus on cybersecurity. There are 22 steps involved to ensure the cybersecurity of Mobotix products, reflecting a higher level of cybersecurity commitment than some other manufacturers. "There are so many features within our solutions, and we want to get the word out to the end users, so they understand the features," says Thomas Lausten, Mobotix CEO. "There is untapped potential."
The concept of door locks means something totally different in our current age of smarter buildings that house data-driven businesses. Hardware locks and keys are still around, but they co-exist with a brave new world of electronic locks, wireless locks, networked systems, and smarter access control. Locks can also increasingly be a part of a smart building's flow of data. The opportunities of these new technologies and approaches are significant, but there are also pitfalls. I heard an interesting discussion about these topics presented by several business leaders from lock company Allegion at a press event at ISC West earlier this year. Here are some highlights from that discussion. Q: What new developments in emerging technologies do you see in the coming years? There's opportunity for implementation of the technology to solve real problems" Mark Jenner, Market Development Director: Connected locks, other types of sensors and all the data being aggregated inside buildings provide opportunity for data analytics. The buzzwords around technologies can cause confusion for integrators and end users, such as artificial intelligence, deep learning and machine learning, and what's the difference among all of them? My opinion is that they are important, but the big theme across them all is opportunities for new business models for the integrator, and opportunities to solve problems for end users. And it's not just technology for technology's sake. There's opportunity for implementation of the technology to solve real problems. Devin Love, Market Development Manager: You can't just have a solution looking for a problem. You see a lot of people who understand technology in their own lives, and they want to translate that into their businesses. That's where I think it's exciting. You now have all this technology, and people understand it to the extent that it improves their daily life. They go through their day with less friction, with more ease, and technology fades to the background. There are two levels of value. One is the longer, bigger, broader scope of what the technology can bring to a company using it, but on an immediate basis, there is the value of tracking how a business is running. These sensors are collecting data. For example, if you are a multi-tenant property, you can look at how amenities are being used. What do my residents really care about? That informs future decisions. Robert Gaulden, Project Based Business Leader, Electronic Access Control: I have been studying the multi-family space for the last couple of months. The customer experience is really driving a lot of that technology adoption. What you're seeing today, whether it's a mobile device or some other device, is the ability to move throughout the property, and gain access to the perimeter and to your tenant space. All of this adoption is around that experience. There's multiple players coming into the space, from Amazon wanting to deliver packages into the tenant space to residents who don't want the inconvenience of using a key. Technology adoption to solve problems, and also to drive experiences, is where a lot of the balance will play out. It's important that we look at how integrators can use the technology to do business more effectively and efficiently" Brad Aikin, Channel Led Business Leader, Integrator Channel: From an integrator perspective, there are two things. One is how they can approach end users, and the scope of what integrators consult with them about is wider. I think we as an industry are getting beyond those high-traffic, high-security applications. Those are still critical, but the value we bring around security and convenience is opening a new incremental opportunity. Also, the experience of the integrator and how they conduct their business is important, from generating quotes to communications to proactive servicing. It's important that we look at how integrators can use the technology to do business more effectively and efficiently. Gaulden: We as an industry, and we as manufacturers, need to understand what data we are generating so we can run our businesses more efficiently from every aspect, whether you're the property manager, the building owner, the integrator, or whether you're the manufacturer. These devices and technology are being pushed out everywhere and will generate the data. How we learn from that – especially when you apply security to it to be more proactive – provides huge opportunities. Jenner: What data is important and what's not? Folks get overwhelmed with too much data at some point. What's important for an application at the end user level? What do they really need to solve the problem? Love: Privacy gets involved as well, especially with consumer products. The attitude is "stay out of my private business." But if you're an employee now, all bets are off. Now you have a professional relationship with the people you work with, so there is a different lens that you look through when tracking data. You use the data to everyone's benefit, and it's a different paradigm than in your private life. Aikin: Also, where does that data create a better experience for the person? That's what drives the money and value: What level of information sharing makes my experience better? The technology is also getting smarter in terms of "how do we sort through the valuable information?" Hardware locks and keys are still around, but they co-exist with a brave new world of electronic locks, wireless locks, networked systems, and smarter access control Q: As facilities connect more devices and sensors, the cybersecurity threats increase. We have already seen Internet of Things (IoT) devices being used as the attack point of cyber breaches. What are the vulnerabilities that make those attacks possible, and how can integrators protect their customers? Love: Certainly, this is an extremely – maybe the most important – piece of our industry. What is the point of everything we do if we can't instill that trust? But what we need to solve here also comes with opportunity. There's certainly hope. You're not seeing a frontal attack on the technology. It's usually some loophole, or some older device that hasn't been updated, or wasn't installed correctly, or it was social-engineered. The opportunity is, not that it can't be solved, but that it absolutely needs to be solved – and it can. Gaulden: Integrators need the ability to understand that cyber layer and what it means. Nowadays, everything runs on the network, and you won't even get past the IT department to get on the network if you don't have the right staff, the right credentials. From an integrator standpoint, you need the ability to add to your staff, to understand everything from the product level to the firmware and the software level, all the way to the deployment of the holistic system. You can't just say, "That's not part of our responsibility." All these devices are now riding on the network. They can be protected from a cyber perspective, or you will have vulnerabilities. As manufacturers and business consultants to integrators, we should facilitate the conversation, that it is one ecosystem" Aikin: Everything is a communication device. With the concern and need comes an opportunity for the integrator. But it's also in making sure integrators are having that conversation with end users and setting the expectations up front. What I'm providing you on day one is the best in the industry at this time, but tomorrow it may not be. My accountability and service are to maintain that environment and keep it running. I may not physically change the device you see, but the service I'm bringing to you is that security, and that comprehensive dialogue. The IT stakeholders already have that expectation, but there is a chasm in some organisations between the physical security and the IT stakeholders, and the integrator is facilitating that conversation. As manufacturers and business consultants to integrators, we should facilitate that conversation. It is one ecosystem. Q: Aside from cybersecurity, what are some of the other threats that integrators should be aware of as they work with customers to implement the new trends and technologies we have mentioned? Aikin: It is diversifying, all the options and the capabilities. With that comes confusion and misapplication. If I look at the trends around just wireless; I go back 10 years ago, there were even questions of whether wireless was a secure technology. That has progressed and continues to be part of the cyber conversation, just like any hardwired product. It's something you have to maintain and be aware of. Wireless has really diversified. There is still a need for education within the channel, and most importantly, to the end user. There are still end users that assume a WiFi widget is the same thing as a Bluetooth widget is the same thing as a low-frequency widget. But they are all different. There are reasons there are different technologies. Nothing stifles the adoption of technology more than misapplication. We have different architectures within our lock base and among our software partners to allow a mix of technology" Gaulden: Integrators understand the differences in how various doors are used and how those applications will work. In the K-12 school environment, you want the ability for an instant lockdown, and a WiFi deployment probably isn't your best option. You need a real-time deployment. However, my office door at headquarters doesn't necessarily need real-time communication. I can pull audits off it once or twice a day. You have to mix and match technologies. For a high security door, you would proactively monitor it. But for a door where convenience is the goal, we can put electronic security on it but we don't need to know what's going on at any moment in time. We have different architectures within our lock base and among our software partners to allow that mix of technology. Jenner: End users want the latest technology, but it may not be for their applications. Those things drive more costs into it, when end users need to be putting money into cybersecurity and some other things. That's part of the misapplication. Another risk is interoperability. That's a big piece of the technology and as things change. How do we do a better job of supporting open architecture? It may not be a standards-based protocol, although we use a lot of standards, but we just need to make sure whatever protocols we use are open and easily accessible so we can continue to work with them in the future. We know that when our devices go in, they will support other parts of the ecosystem from an interoperability perspective. That's important for integrators to know: How is this going to be applied and integrate with something in three, four or five years from now? It's an expensive investment, and I want to make sure it will work in the future. Main photo: Business leaders from Allegion discussed new trends in electronic and wireless locks at a recent press event: (L-R) Robert Gaulden, Devin Love, Brad Aikin and Mark Jenner.
Ambarella is a big player in the video surveillance market, but not a familiar name to many buyers of security cameras. They don't make cameras, but they make the computer chips inside. Founded in 2004, Ambarella began in the broadcast infrastructure encoders market and entered the market for professional security cameras in 2008. More recently, the company has also entered the market for automotive OEM solutions. Between 2005 and 2015, the company has produced a progression of advanced camera system on chips (SoCs) designed, developed and mass-produced for the consumer electronics, broadcast and IP camera markets. An SoC includes an image processor as well as capabilities to run software and provide computer vision (analytics). Development has been happening fast at Ambarella. In January, they introduced the CV22 camera SoC, combining image processing, 4K and 60fps video encoding and computer vision (video analytics) processing in a single, low-power-design chip. CVflow architecture provides DNN (deep neural network) processing required for the next generation of intelligent cameras. The even newer CV2 camera SoC, introduced in late-March, delivers up to 20 times the deep neural network performance of Ambarella's first generation CV1 chip, also with low power consumption. I caught up with Chris Day, Ambarella's vice president of marketing and business development, at the ISC West show to find out more about the company. Q: Your company is not as well known in the industry as it should be, given its widespread impact on the market. Would you prefer otherwise? Day: I think we would prefer more visibility. If you talk to any camera maker, they know who we are. We do business with all the top-10 camera companies – Hikvision, Dahua, Avigilon, Pelco and the rest. Because we are a chip supplier, the end-customer deciding to buy a camera may not know what chip is inside. For that reason, we may not have the visibility. But if you are a camera maker, you know who we are. Typically, it takes nine months to develop a camera, longer with an intelligent camera because you are importing so much software Q: What are you hearing from your camera customers in terms of what they need, and how are they directing where you go with R&D? Day: We have become a major supplier to those companies based on years of developing image processing – wide dynamic range, low light, and similar features – as well as AVC (advanced) and HEVC (high-efficiency) video encoding. That's the heritage of our company and why we do business with all these companies. The next treadmill is computer vision – adding the intelligence into the camera. The goal is still being best-in-class in imaging and encoding, but now being best-in-class in adding the intelligence and being able to do all those things with very low power, within the "thermal budget" of the camera. That's the next big wave. Q: How far away is that in terms of the end-customer? How soon will he or she be able to reap the benefits? Day: By the end of 2018, or maybe next year. We're just beginning to sample the CV22, for instance, which is the first SoC directed to security cameras. Typically, it takes nine months to develop a camera, maybe longer with an intelligent camera because you are importing so much software. So, we're talking about the end of this year or next year. Q: Tell me about your current products and the next generation. Day: The CV22 is sampling this quarter. CV2 we announced [in late March], which is a high-performance chip. The idea is that we provide our customers with different price/performance points, so they can produce a family of cameras with different capabilities. They have the same basic software model, so someone can invest in software once and then have different performance points without completely rewriting the software. That's key. They might have 100 software engineers developing neural networks and all the features, so if you have to recreate that at different price points, it's a lot of work. Ambarella provides customers with different price/performance points, so they can produce a family of cameras with different capabilities Q: Historically, video analytics have over-promised and under-delivered. What would you say to a sceptical user in terms of how much confidence they should have in the next wave of products? Day: Ambarella has been in the security business for 10 years, and some of us have been in the business for 15 years. Every year I've been disappointed by the analytics I have seen at the ISC West show. Every year there are incremental improvements – 2 percent, 5 percent, whatever – but in general, I became a sceptic, as well. What is fundamentally different now is the neural network approach to computer vision. Even for us developing these chips: In CV1 we had a certain level of deep neural network performance. We produced CV22 in the same year with four times the performance, and then CV2 has 20 times the performance in the space of one year. That's just at the chip level. But the neural network approach to analytics and computer vision is game changing if you look at the things you can do with it compared to traditional analytics approaches. If you look at what it's doing in automotive and security, you will see significant development. I totally appreciate the scepticism, but I think it is completely game-changing at this point, based on the technology in the chips and based on what's happening with neural networks. Q: What do you think the next big thing is? Day: I think the next big thing is the neural networks; it's the intelligence in the camera. People have been pushing toward higher resolution, we've done 4K, we have incredible imaging even in really dark scenes. So we have been solving all those problems. And so now to add the computer vision and be able to do that in parallel with the image processing and high-resolution encoding, and all in a chip that is low-power. That's the differentiator. Q: What else is happening? Jerome Gigot, Senior Director Marketing: There is a lot happening on the consumer side, too, with the home security market. You will see cameras in your home with more and more intelligence. Some are used for video doorbells. On some of the new cameras, we have package notification – you get notified if a package arrives, or if someone steals your package. And new battery-powered cameras are very easy to install with no wires.
Round table discussion
The reviews are in, and ISC West was another hit. Brisk attendance and a comprehensive lineup of the industry's top companies and products contributed to another successful show for Reed Exhibitions. Our Expert Panel Roundtable, who have attended many such events, added their own reflections to the industry's post-ISC glow. We asked this week's Expert Panel Roundtable: How successful was ISC West 2018 for security industry exhibitors and visitors?
A big trade show, such as the upcoming ISC West, has a lot to offer for attendees. How, can attendees maximise the value they get out of ISC West? For advice, we go to our Expert Panel Roundtable, all seasoned veterans of many big trade shows. Specifically, we asked the panel: How can attendees get the most out of a big trade show like ISC West?
The residential/smart home market is undergoing revolutionary transformation, with a flood of new products and technologies helping to make our homes more connected, easier to manage and, yes, smarter. These massive steps forward provide challenges, and also opportunities, for the security industry, which has played a major role in protecting homes and residents for decades. We asked this week's Expert Panel Roundtable: How are changes in the residential/smart home market impacting security?