IDIS CCTV Storage System / HDD
(3)
Browse CCTV Storage System / HDD
Storage products updated recently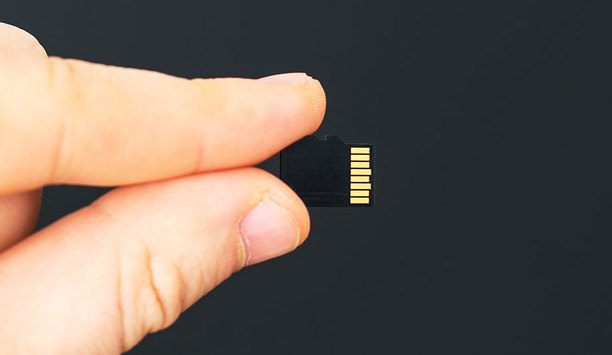 How to choose the right storage card for video surveillance systems
With increased demands being placed on safety and security globally, and supported by advancements in IP cameras and 360-degree camera technology, the video surveillance industry is growing steadily. Market research indicates that this worldwide industry is expected to reach an estimated $39.3 billion in revenue by 2023, driven by a CAGR of 9.3 percent from 2018 to 2023. Video surveillance is not just about capturing footage (to review an event or incident when it occurs), but also about data analysis delivering actionable insights that can improve operational efficiencies, better understand customer buying behaviours, or simply just provide added value and intelligence. Growth of Ultra-HD surveillance To ensure that the quality of the data is good enough to extract the details required to drive these insights, surveillance cameras are technologically evolving as well, not only with expanded capabilities surrounding optical zoom and motion range,4K Ultra HD-compliant networked cameras are expected to grow from 0.4 percent shipped in 2017, to 28 percent in 2021 but also relating to improvements in signal-to-noise (S2N) ratios, light sensitivities (and the minimum illumination needed to produce usable images), wide dynamic ranges (WDR) for varying foreground and background illumination requirements, and of course, higher quality resolutions. As such, 4K Ultra HD-compliant networked cameras are expected to grow from 0.4 percent shipped in 2017, to 28 percent in 2021, representing an astonishing 170 percent growth per year, and will require three to six times the storage space of 1080p video dependent on the compression technology used. Surveillance cameras are typically connected to a networked video recorder (NVR) that acts as a gateway or local server, collecting data from the cameras and running video management software (VMS), as well as analytics. Capturing this data is dependent on the communications path between individual cameras and the NVR. If this connection is lost, whether intentional, unintentional, or a simple malfunction, surveillance video will no longer be captured and the system will cease operations. Therefore, it has become common to use microSD cards in surveillance cameras as a failsafe mechanism. Despite lost connectivity to the NVR, the camera can still record and capture raw footage locally until the network is restored, which in itself, could take a long time depending on maintenance staff or equipment availability, weather conditions, or other unplanned issues. Since microSD cards play a critical role as a failsafe mechanism to ensure service availability, it is important to choose the right card for capturing video footage. It has become common to use microSD cards in surveillance cameras as a failsafe mechanism if an NVR breaks Key characteristics of microSDs There are many different microSD cards to choose from for video capture at the network's edge, and they range from industrial grade capabilities to commercial or retail grade, and everything in-between. To help make some of these uncertainties a little more certain, here are the key microSD card characteristics for video camera capture. Designed for surveillance As the market enjoys steady growth, storage vendors want to participate and have done so with a number of repurposed, repackaged, remarketed microSD cards targeted for video surveillance but with not much robustness, performance or capabilities specific to the application. Adding the absence of mean-time between failure (MTBF) specifications to the equation, microSD card reliability is typically a perceived measurement -- measured in hours of operation and relatively vague and hidden under metrics associated with the camera's resolution and compression ratio. Therefore, when selecting a microSD card for surveillance cams at the edge, the choice should include a vendor that is trusted, has experience and a proven storage portfolio in video surveillance, and in microSD card technologies. Endurance, as it relates to microSD cards, represents the number of rewrites possible before the card can no longer store data correctly High endurance Endurance, as it relates to microSD cards, represents the number of rewrites (program/erase cycles) that are possible before the card can no longer store data correctly. The rewrite operation is cyclical whereby a new stream of footage replaces older content by writing over it until the card is full, and the cycle repeats. The higher the endurance, the longer the card will perform before it needs to be replaced. Endurance is also referred to in terabytes written (TBW) or by the number of hours that the card can record continuously (while overwriting data) before a failure will occur. Health monitoring Health monitoring is a desired capability that not many microSD cards currently support and enables the host system to check when the endurance levels of a card are low and needs to be replaced. Having a card that supports this capability enables system integrators and operators with the ability to perform preemptive maintenance that will help to reduce system failures, as well as associated maintenance costs. Performance To capture continuous streams of raw footage, microSD cards within surveillance cams perform write operations about seventy to ninety percent of the time, whereas reading captured footage is performed about ten to thirty percent. The difference in read/write performance is dependent on whether the card is used in an artificial intelligent (AI) capable camera, or a standard one. microSD cards deployed within surveillance cameras should support temperature ranges from -25 degrees Celsius to 85 degrees Celsius Finding a card that is write-friendly, and can provide enough bandwidth to properly capture streamed data, and is cost-effective, requires one that falls between fast industrial card capabilities and slower commercial ones. Bandwidth in the range of 50 MB/sec for writes and 80 MB/sec for reads are typical and sufficient for microSD cards deployed within surveillance cameras. Temperature ranges Lower capacity support of 32GB can provide room to attract the smaller or entry-level video surveillance deployments As microSD cards must be designed for continuous operation in extreme weather conditions and a variety of climates, whether located indoors or out, support for various temperature ranges are another consideration. Given the wide spectrum of temperatures required by the camera makers, microSD cards deployed within surveillance cameras should support temperature ranges from -25 degrees Celsius to 85 degrees Celsius, or in extreme cases, as low as -40 degrees Celsius. Capacity Selecting the right-sized capacity is also very important as there needs to be a minimum level to ensure that there is enough room to hold footage for a number of days or weeks before it is overwritten or the connectivity to the NVR is restored. Though 64GB is considered the capacity sweet spot for microSD cards deployed within surveillance cameras today, lower capacity support of 32GB can provide room to attract the smaller or entry-level video surveillance deployments. In the future, even higher capacities will be important for specific use cases and will potentially become standard capacities as the market evolves. When choosing the right storage microSD card to implement into your video surveillance system, make sure the card is designed specifically for the application – does it include the right levels of endurance and performance to capture continuous streams – can it withstand environmental challenges and wide temperature extremes – will it enable preventative and preemptive maintenance to provide years of service? It is critical for the surveillance system to be able to collect video footage whether the camera is connected to an NVR or is a standalone camera as collecting footage at the base of the surveillance system is the most crucial point of failure. As such, failsafe mechanisms are required to keep the camera recording until the network is restored.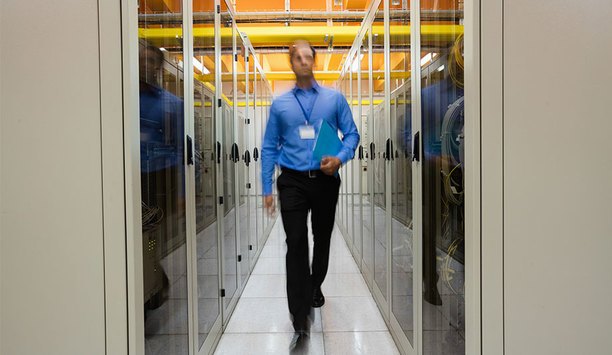 Enhancing video surveillance data storage with active archive solution
By 2020, video surveillance using fixed, body and mobile cameras is expected to capture an astounding 859 PB of video daily. Increasing retention regulations and higher resolution cameras, are forcing the video surveillance industry to reassess its approach to data storage. Large capacity primary storage tends to be expensive to procure and costly to implement – especially without a sound architecture that can balance storage performance levels with the speed of access needed to recall video footage. Active archive strategy These challenges are thrusting storage tiers to the forefront of system design. Storage tiers in video surveillance had previously meant simply using a separate archive or attaching add-on capacity directly to network video recorders. Many of the new storage options designed for video surveillance are pulling together different storage tiers into a single storage architecture Many of the new storage options designed for video surveillance are pulling together different storage tiers (and in some cases storage media) into a single storage architecture, such as an active archive solution. This balance can be achieved with an active archive strategy that automates migration of data between different storage types, to ensure the data is on the correct storage type at the correct time to meet performance and retention requirements without blowing the budget. This approach also ensures ease of access while automatically moving content from more expensive tiers of storage to more cost-effective long-term tiers of storage. This allows for greater efficiencies in how recorded footage is treated throughout its lifecycle. In some cases, it includes moving data from edge devices to centralised storage, and then to the public cloud. Scalable video storage solutions As storage demands have increased, video management vendors have turned to storage specialists for solutions that can accommodate large numbers of high-resolution video files, metadata associated with the footage for easy searching, along with much needed scalable solutions. In terms of video management software, this means the integration of video content from different storage types, tiers and physical locations is required, and which considers the performance profile of each storage type. With an active archive solution, video content is searchable and accessible directly by the end users regardless of where it is stored. Deploying an active archive solution enables surveillance users to reduce the complexity and costs of managing data for long term retention As seen in many product categories, camera and storage vendors continue to provide extremely competitive offerings. But, storage-specific solutions for video surveillance have lagged behind the roadmaps for video equipment and, as more and more cameras have entered the market, less attention has been placed on video storage capacities. Tiered storage strategy The surveillance industry has evolved considerably from the days of the 8mm video recorder; however, enterprise storage solutions will be forced to evolve further to cope with changing storage retention requirements. Video storage is quickly becoming one of the most expensive parts in a surveillance solution, but there is hope. Deploying an active archive solution will enable surveillance users to reduce the complexity and costs of managing from terabytes to petabytes of data for long term retention. By finding a storage solution that delivers the ability to implement a tiered storage strategy, users can adhere to regulation requirements to retain video footage and meet their safety and security objectives, while also significantly reducing storage costs and operational expenses.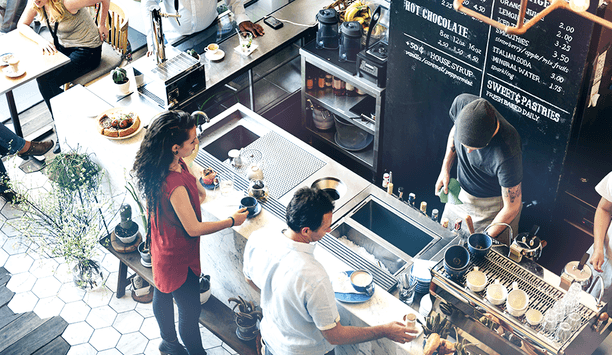 Video analytics trends: Security and business intelligence
In the physical security space, video analytics have historically over-promised and under-delivered, often leaving end users sceptical about their capabilities. However, increased integration with security solutions and other business systems, as well as developments in deep learning and artificial intelligence (AI), have given video analytics a significant boost in recent years. Here, we take a look at the key trends putting video analytics in the spotlight, and how this opens up new opportunities for increased security and business intelligence. Deep learning and AI will enhance video analytics capabilities At the start of 2018, our security industry experts commented on how deep learning technology and Artificial Intelligence (AI) would extend to the video surveillance industry, allowing security professionals to gain very specific insights into human behaviour. Our experts predicted that this would permit organisations to reduce risk, enable efficiencies, reduce costs, ensure compliance and provide faster access to stored video. With AI-enables video systems, video analytics are set to perform more complex applications at a higher level of accuracy. Image processing developments allow intelligent analytics According to Ambarella's Chris Day, advancing chip technology combined with the neural network approach to computer vision is game changing for video analytics. Since the problem of higher resolution has already been solved, the key differentior for video surveillance systems will be the ability to add computer vision in parallel with image processing and high-resolution encoding – ideally in a chip that is low-power. Integration with security systems increases video analytics value Video systems produce an immense amount of data that is often wasted, says Bosch Security Systems' Sean Murphy. When video analytics alerts are integrated with other security systems, video events can trigger responses from other parts of the security solution. For example, cameras with video analytics can initiate intrusion detection system events initiate intrusion detection system events, prompting the panel to take action by alerting the central station or sending video to security personnel. Video analytics add value with actionable business intelligence Adding network video to the current generation of Internet of Things (IoT) solutions provides actional value beyond situational intelligence for security purposes. With increasingly intelligent sensors, interactions between business systems are becoming more sophisticated, providing a value greater than the sum of the parts. Organisations can use smart applications to reduce energy consumption, allocate workspace, and reduce operating costs. In a retail environment, analytics are now capable of assessing a scene for occupancy and crowd control, even generating reports of trends over time. Video analytics detect abnormalities to predict incidents Camera-based video analytics can go beyond assessing a current scene to predicting potential risks before they occur, explains Pelco's Jonathan Lewitt. Based on predetermined factors or analysis of prior events, systems can collect all available information to determine the level of severity of a situation and whether an action needs to be taken. At the same time, systems can correlate data from video and other sources to help analyse similar occurrences in the future. Video analytics increasingly supplemented with audio analytics Audio analytics are often overlooked, notes Hanwha Techwin's Paul Kong, perhaps due to differing privacy laws from video surveillance. However, audio analytics processed in a camera can help provide a secondary layer of verification for events, as well as identifying gunshots, screams, or other sounds indicating an incident is taking place. This makes audio analytics ideal for dealing with active shooter events at schools and campuses. As Louroe Electronics' Richard Brent explains, audio analytics software can detect rising levels of human aggression, as well as recognising firearm discharge. This can trigger alerts to ensure incidents are dealt with swiftly.
Featured white papers
How to get buy-in from IT departments on IP video installations
Download
The role of IT in physical access control
Download
Powerful video surveillance protects Red Bull Racing
Download