Vanderbilt CCTV Power supplies & batteries
(20)
Browse CCTV Power supplies & batteries
Power supply & battery products updated recently


Surge protection for security installations: 2017 saw increased investment
In 2017, DITEK saw how power surges from the many natural disasters that took place damaged many businesses. In a natural disaster, or even everyday business operations, a facility's entire investment in security, life safety and surveillance systems technology can be disabled or rendered useless in a few seconds. Surge protection solutions can mitigate those risks and protect security investments. Proactive approach to risk mitigation Throughout 2017, we also witnessed a change in how enterprises view surge protection, which included how investments are being made in surge protection to protect valuable security, life safety and surveillance systems, while also reducing downtime, manpower costs, liability vulnerabilities, and possibly compliance issues that can force businesses to actually cease operations. Effective security management is about mitigating risks. But risks cannot be mitigated without a proactive approach. Enterprises and integrators, who take the time to assess risk and to develop a strategy to incorporate effective detection, deter and response criteria to protect physical assets will be successful in 2018. 2018 and beyond That strategy includes designing surge protection into new security systems, while also adding surge protection to existing systems. Enterprises and security integrators who implement a surge protection strategy during security planning processes – or after – will be exercising prevention and mitigation, and they will be successful in 2018 and beyond. Surge protection devices have an untapped potential for enterprise surveillance and security systems In 2017, Ditek continued to offer security end users a solid surge protection solution. We also successfully educated system integrators, who are seeking value-added products or services to incorporate into their portfolios, on the importance of surge protection devices. Educating security integrators We believe that surge protection devices have an untapped potential for enterprise video surveillance and security systems, because they can and do meet safety and security challenges that have been rarely identified in the past. We are looking forward to 2018, when we will continue to develop new surge protection products – including a new product engineered to protect up to twelve individual fuel dispensers, which is critical to the financial operation of convenience stores. We will also continue to educate security integrators about the importance of including surge protection in the design/build RFP, to not only secure an enterprise's valuable security equipment, but also to help integrators to differentiate their capabilities and knowledge from the competition.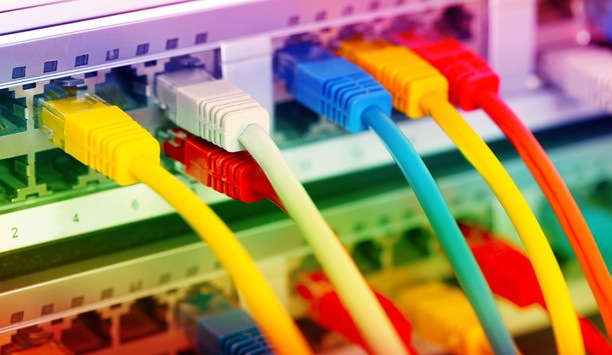 Adaptive transmission systems evolve with advanced communications
The security market in 2016 saw an uptick in the economy, the introduction of new technologies, increased compliance requirements in key verticals, and rising concerns over the need for greater security. Users interested in upgrading or deploying new systems consistently chose networked system platforms. This trend further drove the demand for adaptive transmission solutions as a means of repurposing existing analogue infrastructure to accommodate IP devices on a networked platform. As this migration accelerated, product feature sets continued to evolve with the inclusion of advanced communications that let you monitor, control and report power/diagnostics from anywhere. These new products have also helped to stimulate new business opportunities for integrators by expanding their service offerings to include remote monitoring of these devices as a new source of recurring monthly revenue (RMR). PoE and adaptive transmission solutions In last year's 2016 forecast, we discussed the integration trend and how PoE and adaptive transmission solutions with network communications were rapidly gaining traction and market share. As the year progressed, the trend increased with customers migrating towards systems that provided more data, faster transmission rates and more versatility, and accessibility anytime from anywhere. Altronix responded with more advanced product solutions. This growing trend makes it more critical than ever for the core power and transmission infrastructure that make up the foundation of these systems to include network communications for true integration. As effective and efficient as integrated IP systems have become, the cost to upgrade or install new networked systems can be prohibitive. In 2017, security professionals will require expanded options to capitalise on existing infrastructure while accommodating IP devices with new levels of performance. These new products will greatly reduce installation and maintenance costswhen deploying orupgrading systems We will see the introduction of new products that offer greater levels of integration with bundled capabilities such as PoE, network switches, versatile adaptive transmission capabilities to accommodate different types of cabling, greater bandwidth and speed, and management capabilities. These new products will greatly reduce installation and maintenance costs when deploying or upgrading systems. Altronix 2016 business overview Altronix's evolution as a designer and manufacturer of versatile power supplies and accessories – and the addition of innovative PoE and adaptive transmission solutions with network communications – was significant in 2016. We have continued to deliver new products incorporating advances in power and communication technologies that solve real-world installation issues with the highest levels of performance and cost-efficiency. One of the most significant technologies contributing to our extensive portfolio of power and adaptive transmission products is our innovative LINQ™ Technology, which provides remote control of power, along with monitoring and reporting of diagnostics from anywhere you have internet access. LINQ completes the network communication cycle for networked systems by providing true integration for power supply and adaptive transmission products that are the foundation of every system. Altronix will continue to design, manufacture and introduce new power and adaptive transmission solutions in 2017 that live up to our longstanding reputation for outstanding quality, performance and reliability. See the full coverage of 2016/2017 Review and Forecast articles hereSave Save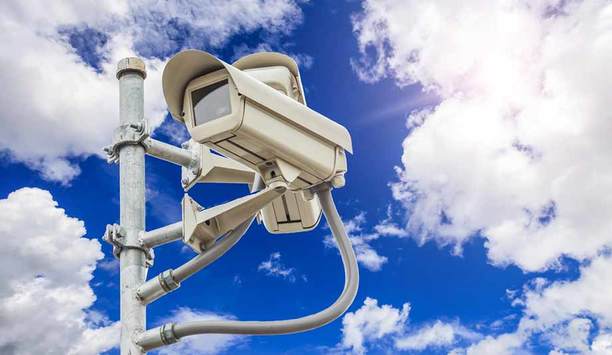 Extenders convert media for longer video distance runs
IP/PoE systems eliminate the need for local power, thus saving installation costs Cost considerations are an important reason to use existing installed cable as part of a new system infrastructure. Extenders in the form of media converters can help. For almost three decades, video surveillance systems existed in the form of analogue systems. Video coaxial cable was the primary method of transmission with a limited distance of about 750 feet. Analogue systems required separate power supply located at each security camera site. Today, new technology often solves one problem and creates another. Internet Protocol/Power over Ethernet (IP/PoE) systems eliminate the need for local power supply, thus saving installation costs. The drawback is the restriction to only 328 feet and the required use of Cat 5e or above cable. Extended transmission distance So tens of thousands of video surveillance cameras are waiting to be converted to IP, and have been transmitting over coax at distances two-and-a-quarter-times greater than the Ethernet limit. The advent of extenders helps to solve this problem. In addition, the use of extenders for Cat cable and even single-pair alarm wire helps to add to the types of IP/PoE conversions while extending distance as far as three thousand feet. Tens of thousands of camerasare waiting to be converted to IP,and have been transmitting overcoax at distances two-and-a-quarter-times greater than theEthernet limit Considerations while using extenders Use of extenders requires taking several considerations into account. First and most important is a careful reading of specifications. A statement can be true while not applying to your applications. Let's take IP/PoE transmission over coax as an example. A manufacturer's product can state it has this feature and will meet your transmission requirement of X number of thousand feet. However, a careful reading reveals that achieving this requires RG 6 cable while you have RG 59 installed. You need to maintain a 100Mbps bandwidth and provide your cable with 12.95 watts of power. But as both bandwidth and power decrease with distances obtainable from many types of extensions, you realise that both are much less at the extended distance you require. In short, just depending on a product to make a simple specification statement is not enough when it comes to infrastructure considerations and especially with regards to extenders. Save Save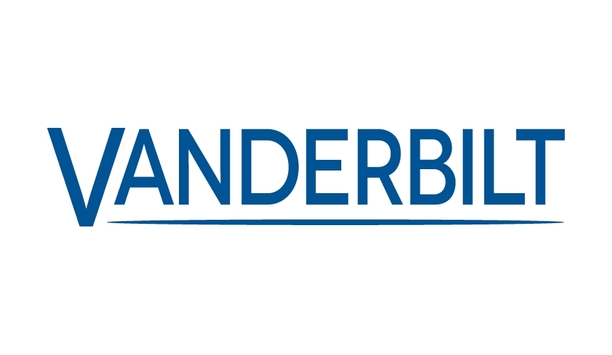 Vanderbilt expands its range of SPC Wireless system in response to consumer IoT trends
Vanderbilt, a provider of the state-of-the-art security systems, announces new devices to complement the existing range of SPC Wireless system. The new range of devices include: WSIR-EXT – Wireless external sounder/beacon available with a blue, red, or orange beacon. WSIR-INT – Wireless internal sounder/beacon. WRPTR – Wireless AC plug style repeater to provide an alternative communications path. Wireless accessories – a range of accessories to improve the installation experience. Presenting a great revenue opportunity for installers We are pleased to announce the expansion of the SPC intrusion detection family" Wireless technology is coming of age, and the new Vanderbilt devices boast two-way wireless technology that delivers ease of installation without compromising on the security of a wired system. Commenting on the latest release, Ross Wilks, Head of Marketing Communications at the company noted: "We are pleased to announce the expansion of the SPC intrusion detection family with the release of these wireless devices. This range of products was designed in response to growing consumer IoT trends, and as a result, present a great revenue opportunity for installers in boosting their SPC portfolio offering." Reducing costs for the installer Vanderbilt's SPC Wireless devices are secure for installers to mount, pair, and configure, and they can cover over 500 meters in open space. This is a more cost-effective alternative than having to wire an entire building with cable. The 500-meter range cuts down on install time meaning a whole building can be fitted in just a couple of hours, offering a means of reducing costs for the installer. Paul Drillsma, Product Manager for the devices at Vanderbilt stated: "A vital feature of these releases is that the devices use the industry-leading lithium batteries, resulting in an extended battery life of five years or more. This longevity can free up installers' time for more urgent tasks, as they won't have to go to the site as often to keep changing out batteries." Automatic power-saving mode This release marks the second phase of wireless development for the award-winning SPC system Battery life is a critical component of the SPC Wireless devices. An automatic power-saving mode supports them, and in fact, the SPC Wireless smoke detector, complete with EN14604 approval, comes with a battery life of over ten years. Further delivering on the aim of aiding installers, settings for SPC Wireless are all configurable over the air, again reducing the need for time-consuming site visits. Drillsma continues: "Installs for Vanderbilt's SPC Wireless devices were designed to be hassle-free. In contrast, a wired solution can take, at a minimum, a day's work fitting cable. By reducing time on site, Vanderbilt's SPC Wireless can enable installers to get more work done elsewhere, essentially meaning more profits from more jobs." This release marks the second phase of wireless development for the award-winning SPC system. In subsequent releases due next year, Vanderbilt will also present repeaters for wired keypads, PIR cameras, and wireless keypads for their wireless range to the market.
GSX 2019 Day One Review: Lots of 'newish' products to see on the show's busy first day
GSX 2019 got off to a jaunty start Tuesday. The show was humming with activity much of the day, and most exhibitors said they were pleased with the numbers and types of potential customers visiting their booths. There seemed to be less emphasis on product introductions than at the ISC West show in the spring (although there is much that is on the new side), while the trend toward system sales is continuing. Here's a review of Day 1 from the show floor. Dahua continues to educate market "Traffic-wise, the show is better than last year," observed Tim Shen, Director of Marketing at Dahua Technology USA, at midday on Tuesday. "We met more people from Latin America," he added. Shen theorised that Chicago is at the center of a larger territory of customers than last year's location (Las Vegas). Dahua's presence at the show makes a statement: We're still here" Dahua has faced some negative publicity in the last year since they were banned from procurement by U.S. government customers by the National Defense Authorization Act (NDAA). Dahua's presence at the show makes a statement, says Shen. The statement is "We're still here." Shen said only one visitor to the Dahua booth even mentioned the NDAA on the first day of the show, and the visitor was misinformed about the provisions and implications of the law. "There is a lot of misinformation," he says. "We need to continue to educate the market." Facial recognition, video metadata, and people counting New at the show is the Dahua Analytics+ line of cameras that feature more in-depth analysis of data such as facial attributes, video metadata, and people counting. For example, the cameras can identify 128 points in a face, with an additional 256 attributes analysed by the back-end recorder. Analysis can provide information such as age and gender, which can help a retailer analyse the demographics of their customers, for instance. Dahua is also adopting some of its consumer line of products for sale through the commercial channel. These include a flood light camera, a 2-megapixel WiFi camera and a doorbell camera. The products might be used outside of a retail store, for example, to complement Dahua commercial cameras that are used inside the store, says Shen. Dahua previewed a new multi-sensor camera that also includes a speed dome. The multi-sensor component combines eight views, each 2 megapixels, for a total of 16 megapixels. Below the multi-sensor camera is mounted a speed dome that can zoom in on regions of interest in the larger multisensor view. The camera will be launched in the fourth quarter. The show was humming with activity much of the day, and most exhibitors said they were pleased with the numbers and types of potential customers visiting their exhibits ACRE report continued North American growth "The industry's momentum will continue to grow," predicted Joe Grillo, Principal of ACRE. New areas such as cloud and mobile credentialing have the fastest growth rate, but are starting from a much smaller base, he said, so momentum in those categories will take time. ACRE sees continued rapid growth with no slowdown in the North American market Grillo noticed the first morning of GSX was busy, although there was a bit of a lull at midday. In terms of the business outlook, Grillo sees continued rapid growth with no slowdown in the North American market, although there have been some negative elements creeping into the outlook in Europe. Cybersecurity concerns in access control I caught up with Grillo at the booth promoting RS2, a Munster, Ind., access control company that Acre acquired last May. It is the only Acre company that is exhibiting at GSX. RS2 is one of two access control companies acquired by Acre in the last year — the other was Open Options, Addison, Texas. Grillo said the two acquired companies are complementary, especially in terms of their sales channels and geographic strengths. Although both are national companies, RS2 tends to be stronger in the Midwest, while Open Options sales emphasis is centered in Texas and emanates to the rest of the country. Concerns about vulnerabilities are a growing issue in access control, said Grillo, and more large endusers are conducting penetration testing of systems. The industry should welcome the scrutiny, he added. Cybersecurity also represents an business opportunity in access control, noted Grillo. Concerns about the vulnerabilities of legacy technologies such as 125Khz proximity cards and the Wiegand protocol will likely accelerate the pace of companies upgrading their access control systems There seemed to be less emphasis on product introductions than at the ISC West show in the spring (although there is much that is on the new side) Eagle Eye Networks and cloud-based VMS Ken Francis of Eagle Eye Networks had already realised some new client opportunities during the first day of the show, although he was not optimistic at the outset. In contacting potential clients to meet at the show, he had heard that many were not attending. Among Eagle Eye Networks' news at the show is full integration of body-cams into their cloud-based video management system. "It's the most unique thing happening from a video management perspective," Francis said. Previously, if someone needed a video clip from a body cam, they had to use a separate software system.Five years from now, at least 80 percent of all VMS systems will be cloud-managed" Francis continues to be bullish on the subject of cloud adoption of video management and made a bold prediction: "Five years from now, at least 80 percent of all VMS systems will be cloud-managed." Eagle Eye Networks is doing its part with "rocket growth" that is reflected in an increase of company employees from 27 to 165 or so. Economies of scale have enabled Eagle Eye Networks to lower subscription prices by up to 45 percent. Genetec's release self-service PIAM system Many of the "new" products at GSX 2019 are slight variations on what was introduced at ISC West last spring. An exception is Genetec's introduction of ClearID, a self-service physical identity and access management (PIAM) system that enforces security policies while improving the flow of people within the organisation. The new system is integrated with the Genetec's Security Center Synergis access control system. PIAM systems have historically been customisable, complex to install and costly, which is why a lot of companies have not used a system. Genetec's differentiator is that it is an off-the-shelf, out-of-the-box solution for a broader base of customers. "We scanned the market and found a lack of off-the-shelf identity management systems," said Derek Arcuri, Product Marketing Manager, Genetec. "Targeting the mid-market, we are providing an accessible, ready-to-go cloud-based system that is 'baked' for the average company but can be integrated and expanded to include other systems." The trend toward system sales at the show is continuing ClearID will simplify operation for the security department, which was previously tasked with a lot of administrative work in response to various departments. ClearID "pushes down" the authority to use the system to stakeholders (such as IT and/or facilities directors) and provides a system they can use themselves without involving security. "It empowers stakeholders and employees to work directly through the system rather than going through security," says Arcuri. "It gives employees access based on stakeholder policies and improves the flow of people through an organisation. The security director is relieved of administrative work and can work on 'real' security." I saw some other things today, too, which I will share in a future GSX article... And more about the show tomorrow.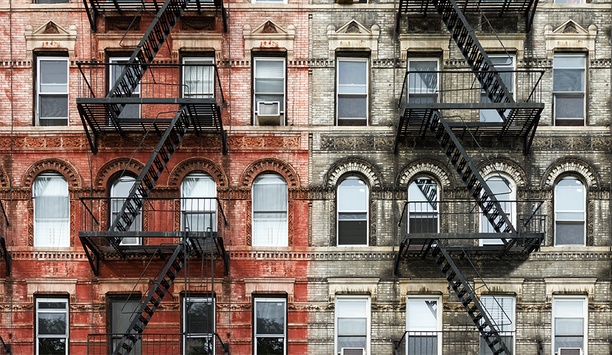 What are the challenges and opportunities of integrating security and fire systems?
Fire and security systems are two elements of the same mission: To keep buildings and their occupants safe. However, the two systems often operate independently and may not be integrated. Should there be more integration and what are the pitfalls? We asked this week's Expert Panel Roundtable: What are the challenges and opportunities of integrating security and fire systems?
Featured white papers
Physical security supports a future-proof cyber security strategy
Download
Combining systems intelligence and human insight for superior security
Download
Three reasons for adopting open architecture access control solutions
Download