Vanderbilt CCTV Power supplies & batteries
(19)
Browse CCTV Power supplies & batteries
Power supply & battery products updated recently


Surge protection for security installations: 2017 saw increased investment
In 2017, DITEK saw how power surges from the many natural disasters that took place damaged many businesses. In a natural disaster, or even everyday business operations, a facility's entire investment in security, life safety and surveillance systems technology can be disabled or rendered useless in a few seconds. Surge protection solutions can mitigate those risks and protect security investments. Proactive approach to risk mitigation Throughout 2017, we also witnessed a change in how enterprises view surge protection, which included how investments are being made in surge protection to protect valuable security, life safety and surveillance systems, while also reducing downtime, manpower costs, liability vulnerabilities, and possibly compliance issues that can force businesses to actually cease operations. Effective security management is about mitigating risks. But risks cannot be mitigated without a proactive approach. Enterprises and integrators, who take the time to assess risk and to develop a strategy to incorporate effective detection, deter and response criteria to protect physical assets will be successful in 2018. 2018 and beyond That strategy includes designing surge protection into new security systems, while also adding surge protection to existing systems. Enterprises and security integrators who implement a surge protection strategy during security planning processes – or after – will be exercising prevention and mitigation, and they will be successful in 2018 and beyond. Surge protection devices have an untapped potential for enterprise surveillance and security systems In 2017, Ditek continued to offer security end users a solid surge protection solution. We also successfully educated system integrators, who are seeking value-added products or services to incorporate into their portfolios, on the importance of surge protection devices. Educating security integrators We believe that surge protection devices have an untapped potential for enterprise video surveillance and security systems, because they can and do meet safety and security challenges that have been rarely identified in the past. We are looking forward to 2018, when we will continue to develop new surge protection products – including a new product engineered to protect up to twelve individual fuel dispensers, which is critical to the financial operation of convenience stores. We will also continue to educate security integrators about the importance of including surge protection in the design/build RFP, to not only secure an enterprise's valuable security equipment, but also to help integrators to differentiate their capabilities and knowledge from the competition.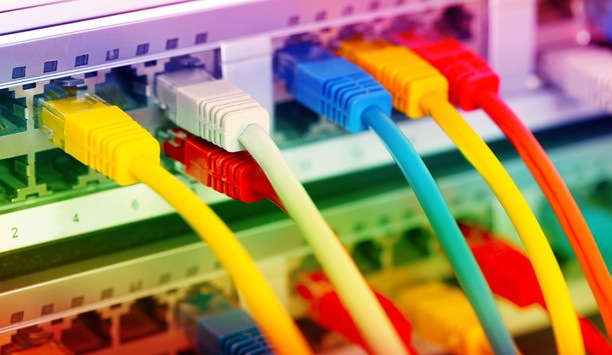 Adaptive transmission systems evolve with advanced communications
The security market in 2016 saw an uptick in the economy, the introduction of new technologies, increased compliance requirements in key verticals, and rising concerns over the need for greater security. Users interested in upgrading or deploying new systems consistently chose networked system platforms. This trend further drove the demand for adaptive transmission solutions as a means of repurposing existing analogue infrastructure to accommodate IP devices on a networked platform. As this migration accelerated, product feature sets continued to evolve with the inclusion of advanced communications that let you monitor, control and report power/diagnostics from anywhere. These new products have also helped to stimulate new business opportunities for integrators by expanding their service offerings to include remote monitoring of these devices as a new source of recurring monthly revenue (RMR). PoE and adaptive transmission solutions In last year's 2016 forecast, we discussed the integration trend and how PoE and adaptive transmission solutions with network communications were rapidly gaining traction and market share. As the year progressed, the trend increased with customers migrating towards systems that provided more data, faster transmission rates and more versatility, and accessibility anytime from anywhere. Altronix responded with more advanced product solutions. This growing trend makes it more critical than ever for the core power and transmission infrastructure that make up the foundation of these systems to include network communications for true integration. As effective and efficient as integrated IP systems have become, the cost to upgrade or install new networked systems can be prohibitive. In 2017, security professionals will require expanded options to capitalise on existing infrastructure while accommodating IP devices with new levels of performance. These new products will greatly reduce installation and maintenance costswhen deploying orupgrading systems We will see the introduction of new products that offer greater levels of integration with bundled capabilities such as PoE, network switches, versatile adaptive transmission capabilities to accommodate different types of cabling, greater bandwidth and speed, and management capabilities. These new products will greatly reduce installation and maintenance costs when deploying or upgrading systems. Altronix 2016 business overview Altronix's evolution as a designer and manufacturer of versatile power supplies and accessories – and the addition of innovative PoE and adaptive transmission solutions with network communications – was significant in 2016. We have continued to deliver new products incorporating advances in power and communication technologies that solve real-world installation issues with the highest levels of performance and cost-efficiency. One of the most significant technologies contributing to our extensive portfolio of power and adaptive transmission products is our innovative LINQ™ Technology, which provides remote control of power, along with monitoring and reporting of diagnostics from anywhere you have internet access. LINQ completes the network communication cycle for networked systems by providing true integration for power supply and adaptive transmission products that are the foundation of every system. Altronix will continue to design, manufacture and introduce new power and adaptive transmission solutions in 2017 that live up to our longstanding reputation for outstanding quality, performance and reliability. See the full coverage of 2016/2017 Review and Forecast articles hereSave Save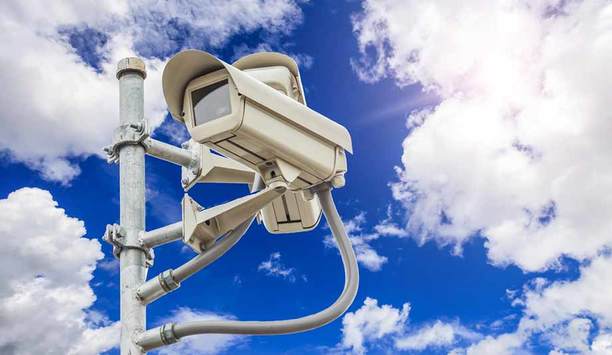 Extenders convert media for longer video distance runs
IP/PoE systems eliminate the need for local power, thus saving installation costs Cost considerations are an important reason to use existing installed cable as part of a new system infrastructure. Extenders in the form of media converters can help. For almost three decades, video surveillance systems existed in the form of analogue systems. Video coaxial cable was the primary method of transmission with a limited distance of about 750 feet. Analogue systems required separate power supply located at each security camera site. Today, new technology often solves one problem and creates another. Internet Protocol/Power over Ethernet (IP/PoE) systems eliminate the need for local power supply, thus saving installation costs. The drawback is the restriction to only 328 feet and the required use of Cat 5e or above cable. Extended transmission distance So tens of thousands of video surveillance cameras are waiting to be converted to IP, and have been transmitting over coax at distances two-and-a-quarter-times greater than the Ethernet limit. The advent of extenders helps to solve this problem. In addition, the use of extenders for Cat cable and even single-pair alarm wire helps to add to the types of IP/PoE conversions while extending distance as far as three thousand feet. Tens of thousands of camerasare waiting to be converted to IP,and have been transmitting overcoax at distances two-and-a-quarter-times greater than theEthernet limit Considerations while using extenders Use of extenders requires taking several considerations into account. First and most important is a careful reading of specifications. A statement can be true while not applying to your applications. Let's take IP/PoE transmission over coax as an example. A manufacturer's product can state it has this feature and will meet your transmission requirement of X number of thousand feet. However, a careful reading reveals that achieving this requires RG 6 cable while you have RG 59 installed. You need to maintain a 100Mbps bandwidth and provide your cable with 12.95 watts of power. But as both bandwidth and power decrease with distances obtainable from many types of extensions, you realise that both are much less at the extended distance you require. In short, just depending on a product to make a simple specification statement is not enough when it comes to infrastructure considerations and especially with regards to extenders. Save Save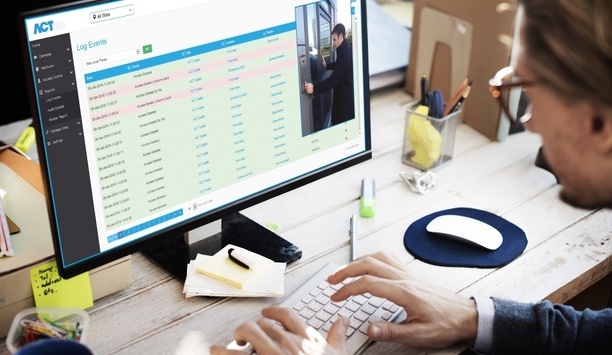 Vanderbilt ACT365 addresses access control security concerns at Study Abroad University, London
Access control has become a central component for the safety and security strategies of today's schools, and due to the complicated threats and challenges these facilities face, a school's access control technology must be innovative and intelligent enough to ensure comprehensive protection. The education sector is a gateway to the future for young people all over the world. But to assure this passage, schools must guarantee their students safety as well as their education. One such example of Vanderbilt solutions at work in the education sector is at a Study Abroad University in London that hosts students from the USA. Enabling campus security Live and recorded footage can be viewed remotely, and footage can be used in evidence The university wanted a security system to protect their student accommodation; in particular, a keyless system that would grant 24/7 access to its students while also enabling campus security to monitor these activities remotely. Vanderbilt's ACT365 keeps audit trails of who is in the student accommodation by monitoring and recording fob activity. Additionally, the system produces diagnostic reports on door status and can investigate situations such as door forced, door ajar and break glass activation either locally or remotely. If an incident arises in the student accommodation, ACT365 can link events at doors through video footage so campus security can quickly identify and react. Live and recorded footage can be viewed remotely, and footage can be used in evidence. Real-time list In further protecting students' safety, campus security can provide pin codes, access fobs, and cards to students. These credentials can be remotely enabled or disabled if required. This can be managed on desktops, laptops tablet, or smartphone device. In the event of a fire or other emergency, ACT365 automatically unlocks all doors allowing students to reach safety. The ACT365 muster report gives security campus a real-time list of all students in the campus The ACT365 muster report gives security campus a real-time list of all students in the campus accommodation building. When students exit their accommodation and swipe out, the muster report automatically updates. If someone is missing, campus security can check cameras and call them directly by clicking on their name in the dashboard. Safeguarding foundations Security in education is a crucial issue. It requires thoughtful attention and procedure while allowing room for agility, adaptability, and dependability moving forward – flagship traits of the Vanderbilt brand. Students want to attain a higher education in a safe and secure environment while enjoying their first step into varied careers. Vanderbilt's solutions respond to these expectations and enable active safeguarding foundations to be laid.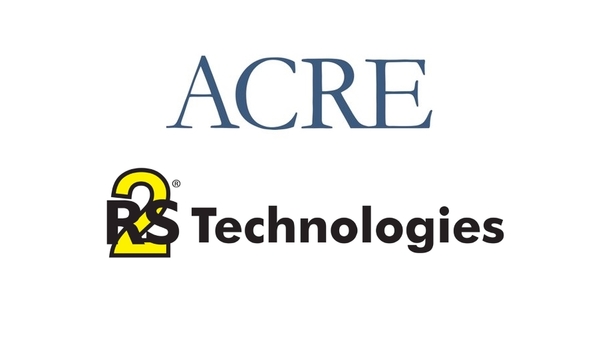 ACRE to acquire RS2 Technologies as part of strategic expansion plans for access control business and product portfolio
ACRE, renowned global provider of state-of-the-art security systems, has announced that it has entered into a definitive agreement to acquire RS2 Technologies in Munster, Indiana. This purchase will enhance ACRE's strategic expansion plans for strengthening its access control business and product portfolio. Following on from the recent acquisition of Open Options in December of 2018, ACRE continues to build its access control strength and reach in the North American market. ACRE's portfolio now consists of Vanderbilt, Open Options, RS2 and ComNet, providing a robust offering to meet the needs across many verticals and the requirements of simple applications to very complex enterprise systems. RS2 security platform The RS2 platform was designed to easily integrate with other security system components RS2, founded in 1998, has long prided itself on the use of an open architecture platform approach in order to provide a broad product offering whilst working with a multitude of technology partners. RS2 goes the extra mile to address customer concerns and satisfy customer needs. RS2 has stayed in tune with the demands of the industry, listening to VOC from both end users and installers. The RS2 platform was designed to easily integrate with other security system components. ACRE's CEO, Joseph Grillo, stated that this transaction continues to expand ACRE's competitive position in a highly fragmented market with great growth potential. "The acquisition of RS2 boosts ACRE's portfolio in the access control market and provides us one more seat at the table in a highly competitive market with many companies vying for the same work", commented Grillo. "ACRE will continue to look for strategic opportunities to build the portfolio with complementary, albeit competitive, acquisitions." Access control portfolio expansion "This is a great opportunity for RS2 to further expand our customer base and leverage the benefits of being a part of a broader ACRE portfolio," said David W. Barnard, Director of Dealer Development/Partner. "We are excited to be joining the ACRE family and this will help push RS2 to the next level, and more quickly achieve our 2025 growth goals." Financial details of the transaction were not released. The transaction is expected to close by the end of April 2019.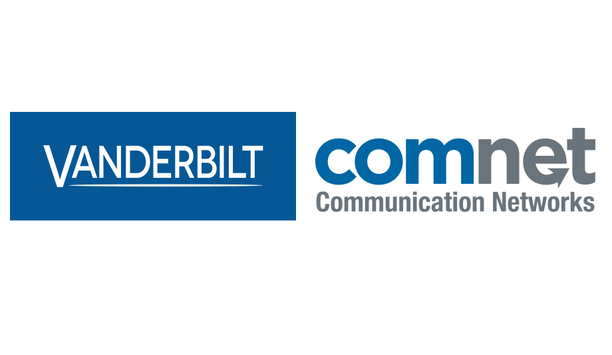 Vanderbilt and ComNet to highlight their ability to aid customers' security journey at IFSEC 2019
Vanderbilt, a global provider of state-of-the-art security systems, announced that they will jointly attend this year's IFSEC International with sister-company ComNet. The 2019 tradeshow takes place between June 18-20, at ExCeL London. In addition to their flagship products and prominence in open platforms and integrations, both companies, under the ACRE banner, will also highlight their ability to aid customers in every step of their security journey. "From the moment our customers begin doing business with us, we want to deliver exceptional security and transmission solutions that present absolute peace of mind," explains Ross Wilks, Head of Marketing Communications at Vanderbilt International. Adding weight to this statement, Pauline O'Riordan, Head of Product Management at Vanderbilt, chimes in: "We pride ourselves in supporting clients through every step of their journey. As well as top quality products, this means value-added resources, clear communication and on time delivery. These are core Vanderbilt and ComNet characteristics and are the foundation of our drive to becoming the number one solutions provider in the markets we serve." Access control and intrusion detection portfolio Two of the latest injections into their service roster are the new e-commerce webshop and LMS On top of Vanderbilt's complete and award-winning access control and intrusion detection portfolio, containing products such as ACT Enterprise, ACT365, SPC, and SPC Connect, the company's close relationship with sister-company ComNet means it also has access to an in-depth transmissions and connectivity portfolio. This allows it to easily and swiftly support customers with products and services ranging from hardened Ethernet, commercial Ethernet, extended Ethernet, wireless Ethernet, optical interfaces and power systems. Vanderbilt and ComNet's drive to become all-round solution companies has seen them harness numerous tools to complement a buyer's journey from start to finish. These added values include warehousing and distribution channels, in-country engineering, Technical and Sales Support teams, both online and offline orders, returns, and repairs, plus training support. webshop and Learning Management System Two of the latest injections into their service roster are the new e-commerce webshop and the Learning Management System (LMS). The webshop is helping optimise the goal to serve customers 24/7. Accessed through Vanderbilt's main website, the webshop presents a simplified, intuitive interface that makes it easy to navigate and use. How-to videos assist with any questions that may arise and an improved product hierarchy and centralised Asset Management System (AMS) ensure all support materials are relevant and up to date. The addition of the LMS follows a similar mantra, as it is designed to allow customers remote access to training courses The addition of the Learning Management System (LMS) follows a similar mantra, as it is designed to allow customers remote access to training courses and advanced learning options from anywhere, at any time. The platform includes quick-to-complete modules, quizzes and assessments, and downloadable notes, all equipped to allow customers instant access to resources about principal products in an instant. Supporting customers' security journey at IFSEC Further expanding on this thinking and direction from Vanderbilt and ComNet is David Sullivan, President of parent company ACRE International: "We look forward to showcasing our ability to account for and support each step of our customers' security journey at IFSEC this year. We believe these are true value adds that pack a real punch for Vanderbilt and ComNet. "When we stay on top of industry trends, our customers stay on top of industry trends. We want to bring unbridled creativity to our market approach and share this knowledge, insight, and reward with our customers. We believe this is what can make us efficient and competitive in solving multiple customer pain points and being a true "one-stop" shop for all of our customers' needs," Sullivan concludes. IFSEC takes place in London between the 18th and 20th of June where Vanderbilt and ComNet will exhibit at Stand No. IF1520.
Featured white papers
Five things to consider for AI with video technology
Download
OSDP is the strongest access control for your business
Download
Preparing your organisation with quality situational awareness
Download