Bosch CCTV Power supplies & batteries
(36)
Browse CCTV Power supplies & batteries
Power supply & battery products updated recently


Surge protection for security installations: 2017 saw increased investment
In 2017, DITEK saw how power surges from the many natural disasters that took place damaged many businesses. In a natural disaster, or even everyday business operations, a facility's entire investment in security, life safety and surveillance systems technology can be disabled or rendered useless in a few seconds. Surge protection solutions can mitigate those risks and protect security investments. Proactive approach to risk mitigation Throughout 2017, we also witnessed a change in how enterprises view surge protection, which included how investments are being made in surge protection to protect valuable security, life safety and surveillance systems, while also reducing downtime, manpower costs, liability vulnerabilities, and possibly compliance issues that can force businesses to actually cease operations. Effective security management is about mitigating risks. But risks cannot be mitigated without a proactive approach. Enterprises and integrators, who take the time to assess risk and to develop a strategy to incorporate effective detection, deter and response criteria to protect physical assets will be successful in 2018. 2018 and beyond That strategy includes designing surge protection into new security systems, while also adding surge protection to existing systems. Enterprises and security integrators who implement a surge protection strategy during security planning processes – or after – will be exercising prevention and mitigation, and they will be successful in 2018 and beyond. Surge protection devices have an untapped potential for enterprise surveillance and security systems In 2017, Ditek continued to offer security end users a solid surge protection solution. We also successfully educated system integrators, who are seeking value-added products or services to incorporate into their portfolios, on the importance of surge protection devices. Educating security integrators We believe that surge protection devices have an untapped potential for enterprise video surveillance and security systems, because they can and do meet safety and security challenges that have been rarely identified in the past. We are looking forward to 2018, when we will continue to develop new surge protection products – including a new product engineered to protect up to twelve individual fuel dispensers, which is critical to the financial operation of convenience stores. We will also continue to educate security integrators about the importance of including surge protection in the design/build RFP, to not only secure an enterprise's valuable security equipment, but also to help integrators to differentiate their capabilities and knowledge from the competition.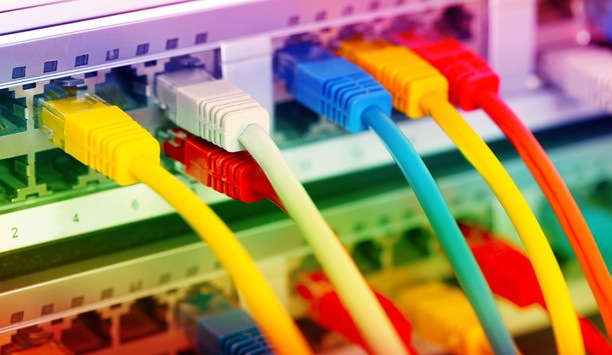 Adaptive transmission systems evolve with advanced communications
The security market in 2016 saw an uptick in the economy, the introduction of new technologies, increased compliance requirements in key verticals, and rising concerns over the need for greater security. Users interested in upgrading or deploying new systems consistently chose networked system platforms. This trend further drove the demand for adaptive transmission solutions as a means of repurposing existing analogue infrastructure to accommodate IP devices on a networked platform. As this migration accelerated, product feature sets continued to evolve with the inclusion of advanced communications that let you monitor, control and report power/diagnostics from anywhere. These new products have also helped to stimulate new business opportunities for integrators by expanding their service offerings to include remote monitoring of these devices as a new source of recurring monthly revenue (RMR). PoE and adaptive transmission solutions In last year's 2016 forecast, we discussed the integration trend and how PoE and adaptive transmission solutions with network communications were rapidly gaining traction and market share. As the year progressed, the trend increased with customers migrating towards systems that provided more data, faster transmission rates and more versatility, and accessibility anytime from anywhere. Altronix responded with more advanced product solutions. This growing trend makes it more critical than ever for the core power and transmission infrastructure that make up the foundation of these systems to include network communications for true integration. As effective and efficient as integrated IP systems have become, the cost to upgrade or install new networked systems can be prohibitive. In 2017, security professionals will require expanded options to capitalise on existing infrastructure while accommodating IP devices with new levels of performance. These new products will greatly reduce installation and maintenance costswhen deploying orupgrading systems We will see the introduction of new products that offer greater levels of integration with bundled capabilities such as PoE, network switches, versatile adaptive transmission capabilities to accommodate different types of cabling, greater bandwidth and speed, and management capabilities. These new products will greatly reduce installation and maintenance costs when deploying or upgrading systems. Altronix 2016 business overview Altronix's evolution as a designer and manufacturer of versatile power supplies and accessories – and the addition of innovative PoE and adaptive transmission solutions with network communications – was significant in 2016. We have continued to deliver new products incorporating advances in power and communication technologies that solve real-world installation issues with the highest levels of performance and cost-efficiency. One of the most significant technologies contributing to our extensive portfolio of power and adaptive transmission products is our innovative LINQ™ Technology, which provides remote control of power, along with monitoring and reporting of diagnostics from anywhere you have internet access. LINQ completes the network communication cycle for networked systems by providing true integration for power supply and adaptive transmission products that are the foundation of every system. Altronix will continue to design, manufacture and introduce new power and adaptive transmission solutions in 2017 that live up to our longstanding reputation for outstanding quality, performance and reliability. See the full coverage of 2016/2017 Review and Forecast articles hereSave Save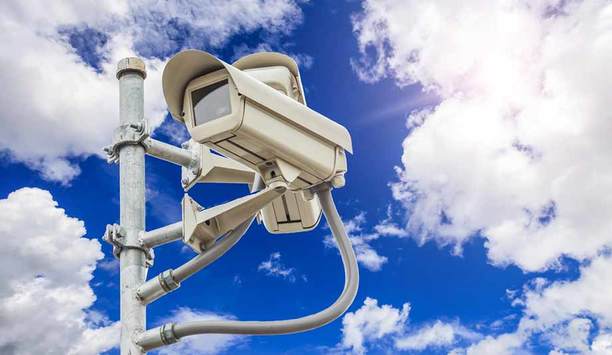 Extenders convert media for longer video distance runs
IP/PoE systems eliminate the need for local power, thus saving installation costs Cost considerations are an important reason to use existing installed cable as part of a new system infrastructure. Extenders in the form of media converters can help. For almost three decades, video surveillance systems existed in the form of analogue systems. Video coaxial cable was the primary method of transmission with a limited distance of about 750 feet. Analogue systems required separate power supply located at each security camera site. Today, new technology often solves one problem and creates another. Internet Protocol/Power over Ethernet (IP/PoE) systems eliminate the need for local power supply, thus saving installation costs. The drawback is the restriction to only 328 feet and the required use of Cat 5e or above cable. Extended transmission distance So tens of thousands of video surveillance cameras are waiting to be converted to IP, and have been transmitting over coax at distances two-and-a-quarter-times greater than the Ethernet limit. The advent of extenders helps to solve this problem. In addition, the use of extenders for Cat cable and even single-pair alarm wire helps to add to the types of IP/PoE conversions while extending distance as far as three thousand feet. Tens of thousands of camerasare waiting to be converted to IP,and have been transmitting overcoax at distances two-and-a-quarter-times greater than theEthernet limit Considerations while using extenders Use of extenders requires taking several considerations into account. First and most important is a careful reading of specifications. A statement can be true while not applying to your applications. Let's take IP/PoE transmission over coax as an example. A manufacturer's product can state it has this feature and will meet your transmission requirement of X number of thousand feet. However, a careful reading reveals that achieving this requires RG 6 cable while you have RG 59 installed. You need to maintain a 100Mbps bandwidth and provide your cable with 12.95 watts of power. But as both bandwidth and power decrease with distances obtainable from many types of extensions, you realise that both are much less at the extended distance you require. In short, just depending on a product to make a simple specification statement is not enough when it comes to infrastructure considerations and especially with regards to extenders. Save Save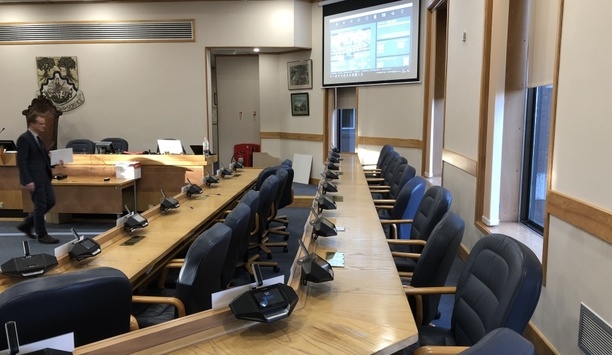 Bosch safeguards Basingstoke and Deane Borough Council with its DICENTIS conference system
Located in the South East of England, Basingstoke and Deane is a local government district and borough in the county of Hampshire. With Basingstoke as its largest town, the area is known for family-friendly living and is home to over 175,000 people. Basingstoke and Deane Borough Council consists of 60 elected members who discuss local politics, municipal budgets and taxes at regular meetings. For full transparency with the members of their constituency, the council streams live video of all its meetings, including public votes, on their YouTube channel. Automatic camera control To ensure a high level of video production, the Borough Council decided to upgrade their conference system. After discussing their requirements with Andover-based system integrator VP Bastion, a fully IP-based DICENTIS Conference System from Bosch was installed. The system meets the council's key priorities by offering the highest audio quality, full integration of live voting, built-in automatic camera control and direct streaming with speaker-name indication. Council members wanted the freedom to sit anywhere in the council chamber during council sessions Additionally, council members wanted the freedom to sit anywhere in the council chamber during council sessions – while still being automatically identifiable on camera – and the installation needed to accommodate for the limited desk space and cabling voids. The system includes 63 DICENTIS Discussion devices with touchscreens (to support the required voting and identification capabilities for council members), nine DICENTIS discussion-only devices for guest speakers, and automatic camera control software. High directive microphones All the discussion devices are mounted on raised brackets to maximise desk space and are equipped with high directive microphones to deliver crystal-clear audio. Council members have the freedom to sit at any seat in the meeting room, as the system automatically registers their presence at a specific location thanks to the NFC (Near Field Communication) card registration on the discussion devices. When a speaker activates its microphone, the system's automatic camera control points the camera towards their location, zooming in and displaying their image on the big screen. Additional features were added to the installation thanks to DICENTIS' compatibility with third-party software. Two companies – Arbor Media, European market leader in conference recording and streaming services, and MVI Engineering, expert in creating conference software solutions – worked together to create a webcasting and conference control software package that was integrated with the DICENTIS system. Integrated conference system The new DICENTIS system has supported a seamless and transparent democratic process This solution helped to fulfil all the Borough Council's requirements, including report generation via live image feed and identification by name and party affiliation on the council's YouTube channel. In addition to displaying the DICENTIS-enabled voting results on the council chamber's big screen, it is now possible to share the voting results on the YouTube Live feed. Since the installation, the new DICENTIS system has supported a seamless and transparent democratic process at Basingstoke and Deane Borough Council. "Having a fully integrated conference system with audio-video feeds from meetings automatically streamed to the council's YouTube channel was a must," says Iain Steele, Director of VP Bastion. Behind the scenes, via the third-party MVI Engineering application, the system automatically upgrades to the latest software versions. These centralised updates save time and operating costs. With the potential to increase the system's functionality and size in the upcoming years, the council has a future-proof and expandable conference solution from Bosch, which already supplies around 50 percent of councils in the United Kingdom and Ireland.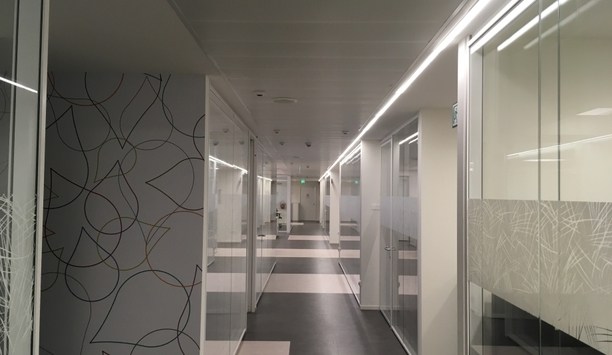 Bosch updates fire alarm, intrusion detection and video security systems at Alfasigma's offices in Italy
With roots dating back to the year 1948, Italian pharmaceutical company Alfasigma is dedicated to advancing the state of healthcare under the company motto, 'Pharmaceuticals with Passion'. Headquartered in Bologna, the multinational corporation was created in 2017 by the merger between Alfa Wassermann and Sigma-Tau. As a result, Alfasigma now employs about 3,000 people and markets a wide range of therapeutic drugs in 18 countries including the US, China, Russia and several European countries with annual revenues of EUR 1.06 billion. In order to keep up with the company's ongoing evolution while emphasising building protection, Alfasigma decided to update the infrastructure of its corporate offices in Milan and Bologna. This large-scale remodelling project also required updating the fire alarm, intrusion detection and video security systems at both facilities to the highest standards. Security cameras for outdoor surveillance On the exterior of the buildings, FLEXIDOME IP starlight 7000 VR cameras were installed to provide 24/7 securityAssuming a long-term perspective, Alfasigma management headed into the project with three key requirements: First, saving cost by refurbishing already installed system components such as intrusion and fire alarm detectors. Second, accommodating for future building expansions and saving additional costs by installing a future-proof and scalable system. And third, adding around-the-clock security to the building's exterior through modern security cameras built for outdoor use. For this reason, Alfasigma commissioned Bosch as the one-stop provider to equip the Milan office – home to the International Division – as well as corporate headquarters in Bologna with an IP-based solution. The video security set-up includes high-definition DINION IP 5000 HD cameras connected to recording stations and offering 1080p resolution images at 30 fps. On the exterior of the buildings, FLEXIDOME IP starlight 7000 VR cameras were installed to provide 24/7 security. Recording at 1080p and 60fps, the cameras incorporate starlight technology to deliver relevant images even in challenging light conditions. Extremely weather-resistant, water-tight and able to withstand high impacts, the cameras are highly suited for outdoor use, confirmed by IP66, NEMA type 4X and IK10 rating and installation in mission-critical environments such as airports and government buildings worldwide. MAP 5000 installed with LSN detectors The new fire alarm system is interfaced with the voice alarm system Plena via Smart Safety Link"The video surveillance products are excellent and have impressed me the most. We are very satisfied, above all, with the high quality of the products," said Stefano Borsarini, Facility, Maintenance and EHS Manager at Alfasigma facilities in Bologna and Milan. The cameras are supplemented by the intrusion panel Modular Alarm Platform MAP 5000 installed with LSN detectors – a large portion refurbished from the legacy system – to safeguard Alfasigma's offices at night. Fire alarm is provided by the Modular Fire Panel 5000 Series with four loops, processing signals from 190 fire alarm detectors and 28 manual call points. The new fire alarm system is interfaced with the voice alarm system Plena via Smart Safety Link thus optimising the operational security via a monitored connection. Successfully installed and customised according to client specifications, the Bosch fire alarm, intrusion detection and video security solution maintains the safety of Alfasigma's employees and property at both sites. It also fulfils the key customer requirement of accommodating for future expansions in a modular, IP-based system that is able to keep pace with Alfasigma's rapid evolution as an innovative multinational company.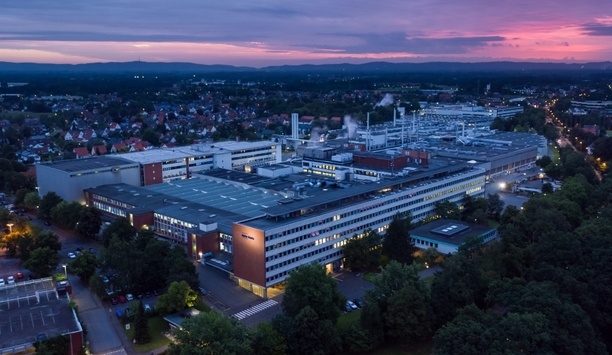 Bosch Secures Mohn Media printing company with its advanced technology and networked solution
Decades of experience, innovative ideas, a strong commitment to quality, and a full range of first-class offset printing services: Mohn Media Mohndruck GmbH, a company of the Bertelsmann Printing Group, is one of Europe's providers of printing and media services. At its facility in Gütersloh, Germany, some 2,000 employees are involved in professionally creating and executing tailored solutions for customers across a variety of industries. To avoid endangering staff and production, the company also has extremely high standards where the plant's safety and security are concerned. And Bosch has supported the print specialists with advanced technology and services through multiple system generations. Cutting-edge solution The latest new project involved implementing a networked solution to improve fire safety "Again and again, we've been impressed by the innovative solutions that Bosch comes up with for us," says Jörg Naumann, who heads the company's fire brigade. "Bertelsmann has been partnering with Bosch for over 35 years, and for good reason." The latest new project involved implementing a networked solution to improve fire safety in the eight-meter-high waste paper warehouses. On average, around 300 tons of paper are stored there at any given time. Problems in waste paper removal would directly impact production. To enable prompt responses to any fire events in these sensitive areas, the Bosch experts planned and implemented a cutting-edge solution. Fire detection system AVIOTEC, the first video-based fire detection system to be certified by VdS Schadenverhütung GmbH (the VdS is an independent, renowned institution for enterprise safety and security, and harmonised body for international safety standards) plays a key role in it. Intelligent algorithms directly integrated in cameras reliably detect the first signs of any smoke or flame. This technology detects fires at their source much more reliably than conventional detectors Particularly in challenging large-volume buildings, this technology detects fires at their source much more reliably than conventional detectors, which are not triggered until smoke reaches them. The data generated by the new fire protection solution come together in the Bosch Video Management System. If AVIOTEC identifies a potentially dangerous situation in any of the waste paper warehouses, it immediately alerts the continuously staffed emergency service desk of the plant fire brigade. Building integration system The situation can then be checked on a video screen and appropriate steps will be initiated. The use of this innovative technology permits very early detection of any fires. This prevents major damage and resulting production downtimes, thus saving the company a great deal of time and money. To additionally enhance security and efficiency, all of the integrated on-site systems for fire protection and video security are managed by the Building Integration System from Bosch. As required, the security systems can be centrally or locally monitored and controlled by staff as appropriate. Not only Mohn Media benefits from this, but also all of the other companies of the Bertelsmann Printing Group operating at the same site.
Featured white papers
5 steps to finding the right access control system for you
Download
Why outdated access control systems are a big problem
Download
Five things to consider for AI with video technology
Download