Panasonic CCTV Power supplies & batteries
(1)
Browse CCTV Power supplies & batteries
Power supply & battery products updated recently


Surge protection for security installations: 2017 saw increased investment
In 2017, DITEK saw how power surges from the many natural disasters that took place damaged many businesses. In a natural disaster, or even everyday business operations, a facility's entire investment in security, life safety and surveillance systems technology can be disabled or rendered useless in a few seconds. Surge protection solutions can mitigate those risks and protect security investments. Proactive approach to risk mitigation Throughout 2017, we also witnessed a change in how enterprises view surge protection, which included how investments are being made in surge protection to protect valuable security, life safety and surveillance systems, while also reducing downtime, manpower costs, liability vulnerabilities, and possibly compliance issues that can force businesses to actually cease operations. Effective security management is about mitigating risks. But risks cannot be mitigated without a proactive approach. Enterprises and integrators, who take the time to assess risk and to develop a strategy to incorporate effective detection, deter and response criteria to protect physical assets will be successful in 2018. 2018 and beyond That strategy includes designing surge protection into new security systems, while also adding surge protection to existing systems. Enterprises and security integrators who implement a surge protection strategy during security planning processes – or after – will be exercising prevention and mitigation, and they will be successful in 2018 and beyond. Surge protection devices have an untapped potential for enterprise surveillance and security systems In 2017, Ditek continued to offer security end users a solid surge protection solution. We also successfully educated system integrators, who are seeking value-added products or services to incorporate into their portfolios, on the importance of surge protection devices. Educating security integrators We believe that surge protection devices have an untapped potential for enterprise video surveillance and security systems, because they can and do meet safety and security challenges that have been rarely identified in the past. We are looking forward to 2018, when we will continue to develop new surge protection products – including a new product engineered to protect up to twelve individual fuel dispensers, which is critical to the financial operation of convenience stores. We will also continue to educate security integrators about the importance of including surge protection in the design/build RFP, to not only secure an enterprise's valuable security equipment, but also to help integrators to differentiate their capabilities and knowledge from the competition.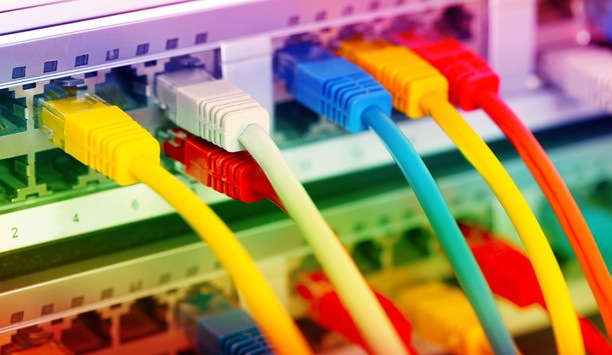 Adaptive transmission systems evolve with advanced communications
The security market in 2016 saw an uptick in the economy, the introduction of new technologies, increased compliance requirements in key verticals, and rising concerns over the need for greater security. Users interested in upgrading or deploying new systems consistently chose networked system platforms. This trend further drove the demand for adaptive transmission solutions as a means of repurposing existing analogue infrastructure to accommodate IP devices on a networked platform. As this migration accelerated, product feature sets continued to evolve with the inclusion of advanced communications that let you monitor, control and report power/diagnostics from anywhere. These new products have also helped to stimulate new business opportunities for integrators by expanding their service offerings to include remote monitoring of these devices as a new source of recurring monthly revenue (RMR). PoE and adaptive transmission solutions In last year's 2016 forecast, we discussed the integration trend and how PoE and adaptive transmission solutions with network communications were rapidly gaining traction and market share. As the year progressed, the trend increased with customers migrating towards systems that provided more data, faster transmission rates and more versatility, and accessibility anytime from anywhere. Altronix responded with more advanced product solutions. This growing trend makes it more critical than ever for the core power and transmission infrastructure that make up the foundation of these systems to include network communications for true integration. As effective and efficient as integrated IP systems have become, the cost to upgrade or install new networked systems can be prohibitive. In 2017, security professionals will require expanded options to capitalise on existing infrastructure while accommodating IP devices with new levels of performance. These new products will greatly reduce installation and maintenance costswhen deploying orupgrading systems We will see the introduction of new products that offer greater levels of integration with bundled capabilities such as PoE, network switches, versatile adaptive transmission capabilities to accommodate different types of cabling, greater bandwidth and speed, and management capabilities. These new products will greatly reduce installation and maintenance costs when deploying or upgrading systems. Altronix 2016 business overview Altronix's evolution as a designer and manufacturer of versatile power supplies and accessories – and the addition of innovative PoE and adaptive transmission solutions with network communications – was significant in 2016. We have continued to deliver new products incorporating advances in power and communication technologies that solve real-world installation issues with the highest levels of performance and cost-efficiency. One of the most significant technologies contributing to our extensive portfolio of power and adaptive transmission products is our innovative LINQ™ Technology, which provides remote control of power, along with monitoring and reporting of diagnostics from anywhere you have internet access. LINQ completes the network communication cycle for networked systems by providing true integration for power supply and adaptive transmission products that are the foundation of every system. Altronix will continue to design, manufacture and introduce new power and adaptive transmission solutions in 2017 that live up to our longstanding reputation for outstanding quality, performance and reliability. See the full coverage of 2016/2017 Review and Forecast articles hereSave Save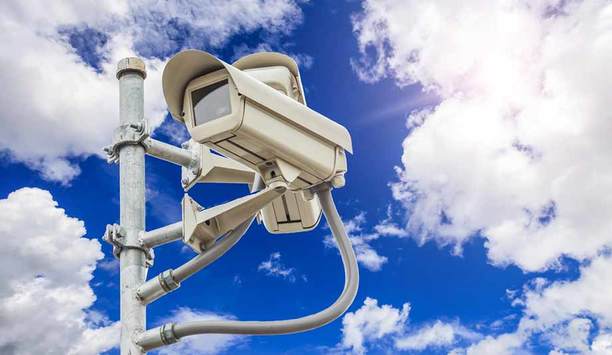 Extenders convert media for longer video distance runs
IP/PoE systems eliminate the need for local power, thus saving installation costs Cost considerations are an important reason to use existing installed cable as part of a new system infrastructure. Extenders in the form of media converters can help. For almost three decades, video surveillance systems existed in the form of analogue systems. Video coaxial cable was the primary method of transmission with a limited distance of about 750 feet. Analogue systems required separate power supply located at each security camera site. Today, new technology often solves one problem and creates another. Internet Protocol/Power over Ethernet (IP/PoE) systems eliminate the need for local power supply, thus saving installation costs. The drawback is the restriction to only 328 feet and the required use of Cat 5e or above cable. Extended transmission distance So tens of thousands of video surveillance cameras are waiting to be converted to IP, and have been transmitting over coax at distances two-and-a-quarter-times greater than the Ethernet limit. The advent of extenders helps to solve this problem. In addition, the use of extenders for Cat cable and even single-pair alarm wire helps to add to the types of IP/PoE conversions while extending distance as far as three thousand feet. Tens of thousands of camerasare waiting to be converted to IP,and have been transmitting overcoax at distances two-and-a-quarter-times greater than theEthernet limit Considerations while using extenders Use of extenders requires taking several considerations into account. First and most important is a careful reading of specifications. A statement can be true while not applying to your applications. Let's take IP/PoE transmission over coax as an example. A manufacturer's product can state it has this feature and will meet your transmission requirement of X number of thousand feet. However, a careful reading reveals that achieving this requires RG 6 cable while you have RG 59 installed. You need to maintain a 100Mbps bandwidth and provide your cable with 12.95 watts of power. But as both bandwidth and power decrease with distances obtainable from many types of extensions, you realise that both are much less at the extended distance you require. In short, just depending on a product to make a simple specification statement is not enough when it comes to infrastructure considerations and especially with regards to extenders. Save Save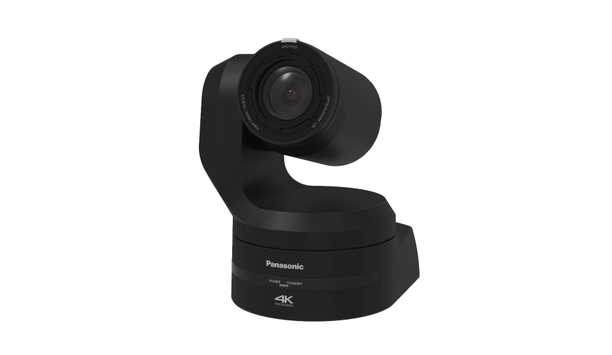 Panasonic sells large quantity of AW-UE150 and AW-HE130 PTZ cameras to ES Broadcast Hire
ES Broadcast Hire, the company's broadcast hire division, announces the purchase of a large quantity of Panasonic's AW-UE150 and AW-HE130 PTZ cameras, for high-end 4K and Full-HD remote production across a range of verticals. The announcement coincides with the company's '4K Fact or Fiction: A Live Production Showcase' which took place on the 9th May. The Panasonic's PTZ camera line-up has been recognised as an essential addition to ES Broadcast's dry hire fleet, due to its position in the market. HDR recording capabilities Panasonic's PTZ cameras are being readily used for a wide array of productions that range from fixed-rig observational documentaries and live event capture, as well as e-sports and live streaming applications. This has made it a popular choice for ES Broadcast, which aims to meet rising demands of this market. AW-UE150 is the flagship 4K model within the already-established integrated PTZ range The newly-released AW-UE150 is the flagship 4K model within the already-established integrated PTZ range, having demonstrated Panasonic's commitment to HDR recording capabilities as the first PTZ capable of 4K at 50p, offering HLC.BT.2020 support. In addition, it offers the widest FOV of any remote camera on the market, with a unique crop-in function for pan and scan applications. Equally, Panasonic's AW-HE130HD PTZ, is equipped with three ½.86-type MOS sensors and allows for high-grade filming in low light conditions, with a superior S/N ratio and high resolution. Landscape of PTZ filming Edward Saunders, Group CEO of ES Broadcast, said, "We have seen significant growth in PTZ markets through our sales activities, and the increase in uptake, coupled with the technological advances that allow PTZ cameras to hold their own in the emerging UHD landscape, meant this was the right time to add these cameras to our rental offering. The choice to use Panasonic was easy as they are the market leader in PTZs." "The UE150 is set to change the landscape of PTZ filming with its cutting-edge image quality and high level of usability," said Nigel Wilkes, Group Manager at Panasonic. "We are extremely excited to have both the AW-UE150 and AW-HE130 be a part of ES Broadcast Hire's rental fleet, and look forward to seeing how our technology can support both existing markets and new uses."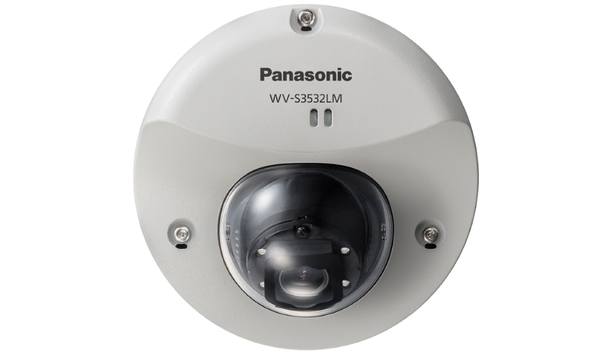 Panasonic expands the i-Pro Extreme series with six new cameras featuring IR illumination
Panasonic has expanded the i-Pro Extreme series with six new compact models which feature Infra-Red (IR) illumination, to provide accurate colour footage both day and night. This makes the range suited to high end surveillance applications, where the reliability of evidence is paramount should incidents occur. The inbuilt colour night vision functionality improves the user's ability to distinguish between shades of clothing and cars in extreme low light environments (minimum luminance required is 0.03 lux). Infrared LEDs enhance visibility in zero lux environments, making it easy to identify images of people and their movements in monochrome. Monitoring corridors and retail aisles Another benefit of the range is the visibility ensured by a wide-angle lens with a 109 degrees horizontal and 73 degrees vertical field of view. A special corridor mode means integrators will be able to provide 90 degrees by 270 degrees field of view to monitor locations that stretch in to the distance, such as corridors and retail aisles. Ease of installation is assured due to the compact housing across the range, which makes each camera suited to discrete use in a range of environments such as small stores, on cash machines or in elevators. The cameras are installed with microphones, which enables audio recording, even outdoors As with the previous models within the series, the six new cameras are installed with iA (Intelligent Auto), which automatically shoots the optimum footage regardless of the environmental conditions. The cameras are installed with microphones, which enables audio recording, even outdoors. 24/7 protection of property "One of the key steps to mitigating risks in surveillance is ensuring visibility whatever the conditions," said Gerard Figols, European Category Manager at Panasonic. "When we combine the infrared and colour night vision technology alongside Intelligent Auto, we are arming businesses with the peace of mind that their property is being secured round the clock." The range includes indoor and outdoor versions in both 1080p and 720p as well as two models which conform to in-vehicle standards, suitable for surveillance inside trains and buses.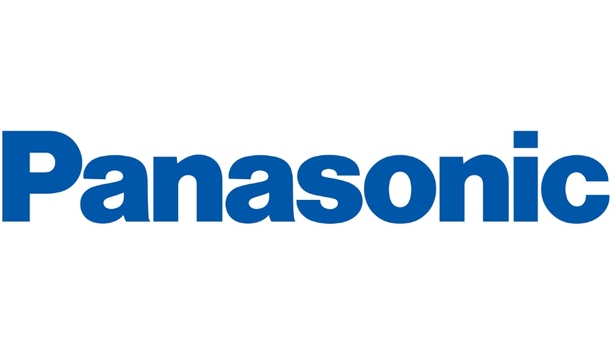 Panasonic's facial recognition technology helps Jumbo Ten Brink Food win the safest store award in the Netherlands
Jumbo Ten Brink Food introduced the face server into their store environment in March 2017 after discovering that almost 80% of shoplifting took place via large shopping bags. Since then, Jumbo has installed 80 Panasonic cameras in-store, helping them to win the award. Previously recognised by the National Institute of Standards Technology (NIST) as the most accurate on the market, Panasonic's face server uses deep learning technology which maximises the performance of the core engine to achieve accurate and reliable recognition. The technology identifies faces that are ordinarily difficult to recognise with conventional techniques, such as those taken from an angle of up to 45 degrees to the left or right or 30 degrees up or down. It also maintains a 90% accuracy rate when detecting faces that are partially hidden by sunglasses or face masks. With this improved accuracy, security protection is enhanced and the system allows matches even when images are 10 years old Enhanced security protection If people are caught stealing, their image remains on the database. The face server provides a real-time processing capacity of up to 20 cameras per server and can execute high-speed searches of up to 30,000 registered reference faces. With this improved accuracy, security protection is enhanced and the system allows matches even when images are 10 years old. "The moment that a known shoplifter attempts to re-enter the store, an internal alarm is triggered, and we can take the best suitable action," explains Edwin ten Brink, founder of Jumbo Ten Brink Food stores. "Thanks to the Panasonic face matching server, Jumbo has been proclaimed the safest store in the Netherlands." Karen Sangha, Panasonic's Security Solutions Regional Marketing Manager says, "We are pleased to see that our customers are winning awards as a result of implementing our technology. We firmly believe that our face server is industry-leading and Jumbo Ten Brink Food's success is testament to that."
Featured white papers
5 steps to finding the right access control system for you
Download
Why outdated access control systems are a big problem
Download
Five things to consider for AI with video technology
Download