LILIN CCTV Power supplies & batteries
(4)
Browse CCTV Power supplies & batteries
Power supply & battery products updated recently


Surge protection for security installations: 2017 saw increased investment
In 2017, DITEK saw how power surges from the many natural disasters that took place damaged many businesses. In a natural disaster, or even everyday business operations, a facility's entire investment in security, life safety and surveillance systems technology can be disabled or rendered useless in a few seconds. Surge protection solutions can mitigate those risks and protect security investments. Proactive approach to risk mitigation Throughout 2017, we also witnessed a change in how enterprises view surge protection, which included how investments are being made in surge protection to protect valuable security, life safety and surveillance systems, while also reducing downtime, manpower costs, liability vulnerabilities, and possibly compliance issues that can force businesses to actually cease operations. Effective security management is about mitigating risks. But risks cannot be mitigated without a proactive approach. Enterprises and integrators, who take the time to assess risk and to develop a strategy to incorporate effective detection, deter and response criteria to protect physical assets will be successful in 2018. 2018 and beyond That strategy includes designing surge protection into new security systems, while also adding surge protection to existing systems. Enterprises and security integrators who implement a surge protection strategy during security planning processes – or after – will be exercising prevention and mitigation, and they will be successful in 2018 and beyond. Surge protection devices have an untapped potential for enterprise surveillance and security systems In 2017, Ditek continued to offer security end users a solid surge protection solution. We also successfully educated system integrators, who are seeking value-added products or services to incorporate into their portfolios, on the importance of surge protection devices. Educating security integrators We believe that surge protection devices have an untapped potential for enterprise video surveillance and security systems, because they can and do meet safety and security challenges that have been rarely identified in the past. We are looking forward to 2018, when we will continue to develop new surge protection products – including a new product engineered to protect up to twelve individual fuel dispensers, which is critical to the financial operation of convenience stores. We will also continue to educate security integrators about the importance of including surge protection in the design/build RFP, to not only secure an enterprise's valuable security equipment, but also to help integrators to differentiate their capabilities and knowledge from the competition.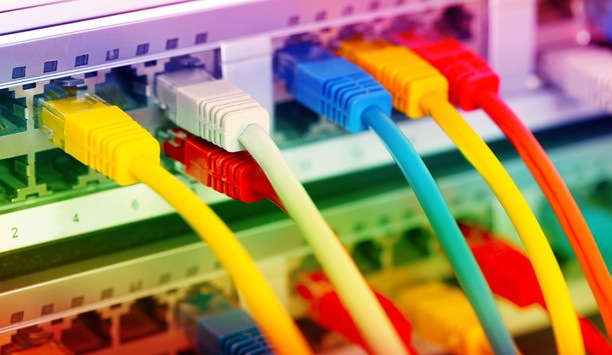 Adaptive transmission systems evolve with advanced communications
The security market in 2016 saw an uptick in the economy, the introduction of new technologies, increased compliance requirements in key verticals, and rising concerns over the need for greater security. Users interested in upgrading or deploying new systems consistently chose networked system platforms. This trend further drove the demand for adaptive transmission solutions as a means of repurposing existing analogue infrastructure to accommodate IP devices on a networked platform. As this migration accelerated, product feature sets continued to evolve with the inclusion of advanced communications that let you monitor, control and report power/diagnostics from anywhere. These new products have also helped to stimulate new business opportunities for integrators by expanding their service offerings to include remote monitoring of these devices as a new source of recurring monthly revenue (RMR). PoE and adaptive transmission solutions In last year's 2016 forecast, we discussed the integration trend and how PoE and adaptive transmission solutions with network communications were rapidly gaining traction and market share. As the year progressed, the trend increased with customers migrating towards systems that provided more data, faster transmission rates and more versatility, and accessibility anytime from anywhere. Altronix responded with more advanced product solutions. This growing trend makes it more critical than ever for the core power and transmission infrastructure that make up the foundation of these systems to include network communications for true integration. As effective and efficient as integrated IP systems have become, the cost to upgrade or install new networked systems can be prohibitive. In 2017, security professionals will require expanded options to capitalise on existing infrastructure while accommodating IP devices with new levels of performance. These new products will greatly reduce installation and maintenance costswhen deploying orupgrading systems We will see the introduction of new products that offer greater levels of integration with bundled capabilities such as PoE, network switches, versatile adaptive transmission capabilities to accommodate different types of cabling, greater bandwidth and speed, and management capabilities. These new products will greatly reduce installation and maintenance costs when deploying or upgrading systems. Altronix 2016 business overview Altronix's evolution as a designer and manufacturer of versatile power supplies and accessories – and the addition of innovative PoE and adaptive transmission solutions with network communications – was significant in 2016. We have continued to deliver new products incorporating advances in power and communication technologies that solve real-world installation issues with the highest levels of performance and cost-efficiency. One of the most significant technologies contributing to our extensive portfolio of power and adaptive transmission products is our innovative LINQ™ Technology, which provides remote control of power, along with monitoring and reporting of diagnostics from anywhere you have internet access. LINQ completes the network communication cycle for networked systems by providing true integration for power supply and adaptive transmission products that are the foundation of every system. Altronix will continue to design, manufacture and introduce new power and adaptive transmission solutions in 2017 that live up to our longstanding reputation for outstanding quality, performance and reliability. See the full coverage of 2016/2017 Review and Forecast articles hereSave Save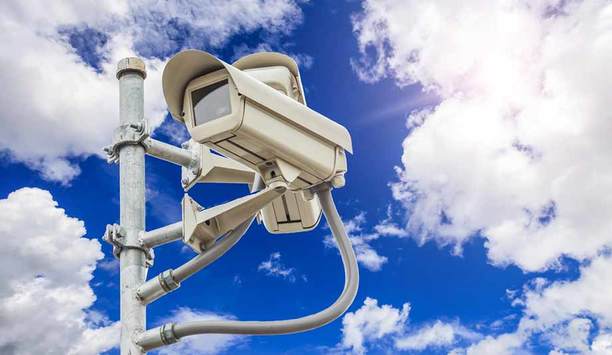 Extenders convert media for longer video distance runs
IP/PoE systems eliminate the need for local power, thus saving installation costs Cost considerations are an important reason to use existing installed cable as part of a new system infrastructure. Extenders in the form of media converters can help. For almost three decades, video surveillance systems existed in the form of analogue systems. Video coaxial cable was the primary method of transmission with a limited distance of about 750 feet. Analogue systems required separate power supply located at each security camera site. Today, new technology often solves one problem and creates another. Internet Protocol/Power over Ethernet (IP/PoE) systems eliminate the need for local power supply, thus saving installation costs. The drawback is the restriction to only 328 feet and the required use of Cat 5e or above cable. Extended transmission distance So tens of thousands of video surveillance cameras are waiting to be converted to IP, and have been transmitting over coax at distances two-and-a-quarter-times greater than the Ethernet limit. The advent of extenders helps to solve this problem. In addition, the use of extenders for Cat cable and even single-pair alarm wire helps to add to the types of IP/PoE conversions while extending distance as far as three thousand feet. Tens of thousands of camerasare waiting to be converted to IP,and have been transmitting overcoax at distances two-and-a-quarter-times greater than theEthernet limit Considerations while using extenders Use of extenders requires taking several considerations into account. First and most important is a careful reading of specifications. A statement can be true while not applying to your applications. Let's take IP/PoE transmission over coax as an example. A manufacturer's product can state it has this feature and will meet your transmission requirement of X number of thousand feet. However, a careful reading reveals that achieving this requires RG 6 cable while you have RG 59 installed. You need to maintain a 100Mbps bandwidth and provide your cable with 12.95 watts of power. But as both bandwidth and power decrease with distances obtainable from many types of extensions, you realise that both are much less at the extended distance you require. In short, just depending on a product to make a simple specification statement is not enough when it comes to infrastructure considerations and especially with regards to extenders. Save Save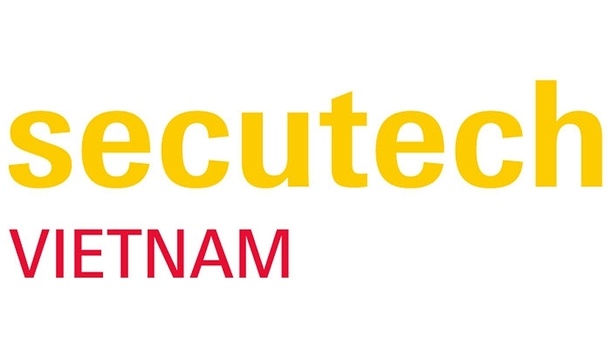 Secutech Vietnam 2019 highlights safety, security and fire solutions for industrial and building sectors
The IoT is not only integrating devices and services, it is also bringing businesses together – particularly in the safety, security and fire sectors. This fact was demonstrated at the latest edition of Secutech Vietnam, where a record 380 exhibitors and 14,239 trade visitors converged to do business and learn about the latest products. Brands from 21 countries and regions lined up at the show, with many commenting that the market for smart solutions is becoming increasingly competitive. With a population of almost 100 million and construction projects taking place across the country, exhibitors were pleased to find opportunities not just in Ho Chi Minh City and the south of Vietnam, but across the entire country. Secutech Vietnam 2019 At the conclusion of the show, Ms Regina Tsai, the Deputy General Manager of Messe Frankfurt New Era Business Media Ltd said: "This 12th edition of Secutech Vietnam has delivered concrete business results. Apart from serving the smart city sector, the concurrent Fire & Safety Vietnam and SMABuilding events have helped industry players to collaborate, solve pain points, and take advantage of growth potential in the factory, residential and commercial property sectors. Through its concurrent events and fringe programme, we are proud that Secutech Vietnam continues to orient the regions' safety, security and fire sectors towards a bright future." Taking place at the Saigon Exhibition and Convention Centre from 14 – 16 August 2019, the mood inside the exhibition hall was positive as exhibitors displayed their latest IoT, surveillance, fire safety, access control, cloud computing, and artificial intelligence technologies to trade buyers from across Vietnam. IoT, video, access control Aiming to find more partners in Vietnam, and so far we have met a lot of project owners and system integrators at the fair" Because of the increasingly competitive business environment, many brands decided to boost their presence at the fair by exhibiting at a dedicated booth, having previously been represented at Secutech Vietnam through local distributors. "The market is growing so fast that we need a platform to meet the right customers," said Mr Charly Wang, the Regional Sales Director of Merit LILIN, a supplier of IP surveillance and video analysis solutions. He continued, "We are aiming to find more partners in Vietnam, and so far we have met a lot of project owners and system integrators at the fair." Global security companies exhibit Apart from LILIN, other well-known brands in attendance included Avigilon, Bosch, Hanwha Techwin, Hitron, Kedacom, Nha An Toan (a Hikvision and ABB distributor), and ZKTeco. Organised by the Shenzhen Circular Economy Association and the Shenzhen Municipal Commerce Bureau, the Shenzhen Pavilion was one of four international pavilions at the trade fair. Hosting 20 leading suppliers including ANJIA, DOPHIGO, Feyond, GoldenVision, Harvest Kang and Jeas-Union, the pavilion showcased the latest solutions in smart building, smart home and transportation. The show's international contingent also included nearly 40 companies in pavilions from Singapore, the Korea Fire Institute, and the Japan Fire Pavilion. Smart city and retail Aiming to meet trade visitors from across Vietnam, Hanwha Techwin were introducing their surveillance and service centre solutions for smart city, smart factory, and retail at the show. Mr Ta Quang Huy, the Country Manager of the company said, "We have exhibited at the show for four consecutive years because of the wide variety of visitors that come here, not only from Ho Chi Minh City, but also from major cities such as Danang, Hanoi, and Central Vietnam. Compared to last year, the visitor flow has increased, and clients seem to be focusing a lot on smart city." At the fair's concurrent SMABuilding event, exhibitors also painted a favourable picture of market prospects: "According to reports that we have read, the smart building market in Vietnam is expected to grow by 20 to 30 percent until 2030," said Ms Bui Thi Huong Lan, the CEO Assistant at TechPro. "Our main objective at the fair is to promote our new biometric security solutions to the market. We are really satisfied with the results. In just one day we have received more than 100 potential clients at our booth that are relevant to the smart building and home markets, including contractors." Fire safety solutions We manufacture a wide range of firefighting equipment, including specialised vehicles and ambulances" With a record-breaking scale of display, up 21% from 2018, visitors to the concurrent Fire & Safety Vietnam event were able to locate extinguishing systems, alarms, valves, personal protection equipment, CPR solutions, and fire dust detection systems from well-known brands such as D&C Vina, Funayama, Himax, Masflo, Nittan, Secom, SFFECO, Yun Yang, VT Plus, Quoc Nam and many more. According to an exhibitor at the event, Mr Radwan Halabi, the Export Director of NAFFCO, new construction projects have opened up a gap in the market for internationally certified products, "We manufacture a wide range of firefighting equipment, including specialised vehicles and ambulances. In the Vietnamese market, new projects are looking for internationally certified products, especially high-rise buildings and shopping malls. The results of our participation at Secutech Vietnam have been really good. The visitors here are very unique, and we have not met any visitors that are unrelated to our products." New trends and technology With so many internationally renowned brands exhibiting at the fair, Secutech Vietnam 2019 proved itself to be the ideal destination for trade buyers to identify new trends and find appropriate products for their businesses. New at the show this year, the business matching service hosted more than 530 tours and meetings with more than 85% expressing their satisfaction with the service as an efficient way to target solutions of interest and establish new business connections. CCTV and AI "I have been visiting the show for eight years, and I can see that there are more brands joining each year. Almost all the key brands in the industry are present," said Mr Dao Anh Dung, the Sales Manager of Sao Nam An. "So far, I have noticed that there are more CCTV solutions which are highly flexible and can be adjusted to customer needs. The AI technology is becoming more mature too." Other visitors noted that there is increased interconnectivity between devices. Mr Nguyen Van Huynh, a Product Designer from Cty TNHH PCCC Sao Viet, said "We are a fire alarm system developer for commercial and residential uses. We are working on a new system and I am one of the technicians in the team. I am here to learn about market and industry trends so that we can adjust our products to fit market needs. I have noticed that there is increasing adoption of IoT and connective technologies to integrate systems. This is something that we are also working on." Networking and sourcing Networking and sourcing opportunities apart, the trade fair offers an information exchange platform In addition to networking and sourcing opportunities, the trade fair also provided an information exchange platform that helped sector players learn about important growth areas. One of many sectors primed for future growth is smart factory, however the sector is still in a nascent stage. "At the moment there are not a lot smart factories in Vietnam but many manufacturers are expressing serious intentions to set up smart factories," said Mr Long Nguyen, the CEO of Houselink and a speaker at the Smart Factory Conference. "A lot of the topics that we discussed at the conference are very practical for these manufacturers, and some attendees asked for further information after my presentation. Attendees can also find related products in the fairground, so bringing this conference to the show is really useful for the local industry." Fire protection solutions Some of the key themes of the conference ranged from market updates, government policy, security, management efficiency, IoT applications, and fire safety. For fire safety professionals, there were plenty of industry insights on offer at a seminar dedicated to fire protection solutions. Speakers included representatives from the Vietnam Fire and Rescue Police Department and the Korea Fire Institute, who discussed regulations, UL certification, fire prevention in mixed-use buildings, intelligent alarm systems and more. Secutech Vietnam is jointly organised by Messe Frankfurt New Era Business Media Ltd and Vietnam Advertisement and Fair Exhibition JSC. The next edition will take place from 20 – 22 August 2020 at SECC, Ho Chi Minh City.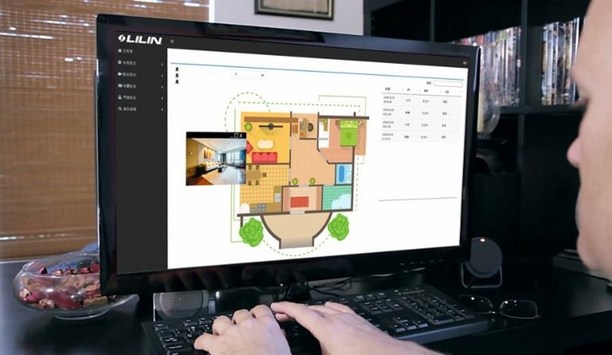 LILIN Americas launches an advanced and easy-to-install Access Control System for building security
With security threats on the rise, LILIN Americas is answering the call by introducing an advanced yet easy-to-install Access Control System for monitoring entry to a building, resulting in a safer environment for personnel and assets. When integrated with other platforms such as IP cameras, fire alarms, and sensors, the system provides a layered security approach that significantly enhances peace-of-mind and acts as a deterrent for theft and vandalism. "The LILIN Access Control System is a single, streamlined and secure solution that can be controlled remotely and customised to individual requirements, from the simple to the most challenging," said Joe Cook, Vice President and General Manager of LILIN Americas. It tracks when employees enter and exit a building, creating an audit trail of data that can be analysed for actionable insights" "Besides keeping intruders out, it tracks when employees enter and exit a building, creating an audit trail of data that can be analysed for actionable insights. It also empowers administrators to restrict the locations each employee can enter, so they can set levels of security that balance safety and convenience." Reduces installation time Designed to work seamlessly together, the building blocks of the LILIN Access Control System are: TCP/IP Single Door RFID Card Reader and PIN Controller (AR2015) PoE Relay Box (ARR2010E) TCP/IP Multi- and Single-door Control Panels (AC1082, ACW10120) AC/DC Power Supply (PMH-PSU330) LILIN Access Control Software Various combinations of the hardware platform are installed depending on the three available configurations – Standalone mode, Standalone with PoE mode, or Mixed mode. By using only what hardware they need, LILIN customers can significantly reduce installation time and total cost of ownership, while achieving operational efficiencies and gaining greater visibility into their security environment. Gateway to unified access control Standalone and Standalone with PoE modes are targeted primarily at small commercial and select residential applications, while Mixed mode is recommended for enterprise-level deployments with Wiegand readers and integrates with LILIN's advanced Navigator series recording solutions. The software's multi-level mapping feature lets users monitor up to three live cameras at each intrusion area The web-based Access Control software provides a gateway to unified access control, enabling administrators to manage all of their security devices on a single interface. For example, the software's multi-level mapping feature lets users monitor up to three live cameras at each intrusion area, while logging the event in real time. If an alarm event occurs, the administrator is sent an e-mail notification and the software brings up live video on the screen for viewing. Capacity to store 20,000 card holders LILIN Access Control Software enables logged events to be fully searchable for later analysis, a process that is made easier by the software's ability to display individual logs with a snapshot of the person involved and employee information, if available, along with recorded surveillance video. Tampering with a card reader, forcing open a door, insufficient permissions, or propping open a door for an extended period of time are all events that would set off an alarm. Scalability of an access control system allows it to handle growing security concerns, whether it is hiring more employees or building an addition to a home. The LILIN system has the capacity to store up to 20,000 card holders and 65,500 events with support for a maximum of 1000 doors with three cameras per door. It also features high assurance Anti-Passback protection to prevent cardholders from double entering or exiting a door with a single card, along with a duress code to input for opening a door and sending an alarm.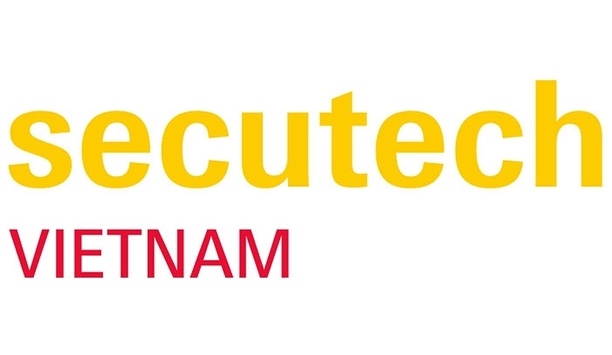 Secutech Vietnam 2019 gets underway with a sharper focus on smart building and smart factory verticals
Ho Chi Minh City takes its place at the centre of Asia's security world this week, as a record 380 exhibitors aim to catch the attention of trade buyers at the 12th edition of Secutech Vietnam. Displaying best-in-class products in the fields of safety, security and fire, the trade fair takes place at the Saigon Convention and Exhibition Centre from 14 – 16 August 2019. According to Ms Regina Tsai, the Deputy General Manager of Messe Frankfurt New Era Business Media Ltd, the fair has adapted to accommodate emerging vertical markets: "Thanks to the traction of Industry 4.0, a new wave of IoT adoption is taking place in Vietnam. With this in mind, we have introduced the 'Smart Factory Conference' to the fair's fringe programme. This adds to what is already an exciting exchange platform for the smart city and smart building markets." 11% rise in number of exhibitors As the market for security products in Vietnam has matured, exhibitor participation has risen for six consecutive yearsBy further easing the process of doing business in Vietnam, the fair continues to gather support from both industry associations and new exhibitors. In fact, as the market for security products in Vietnam has matured, exhibitor participation has risen for six consecutive years. In celebration of the fair's expansion, Ms Tsai added: "This year we are delighted to be recording an 11% rise in exhibitor numbers. Last year, the fair attracted 13,800 trade visitors, and at the coming edition we are anticipating yet another strong turnout from system integrators, distributors, consultants and related trade buyers." Solution providers from 21 countries and regions will showcase their products across 11,000 sqm of exhibition space at the fair, including the likes of Avigilon, Bosch, Hanwha Techwin, Hitron, KPS, LILIN, PHUC BINH, Nha An Toan (a distributor of Hikvision and ABB products), and ZKTeco. Demand for energy efficient solutions In the smart building sector, demand for connected IoT products can be broken down into four main categories: smart homes, smart apartment buildings, smart commercial buildings and smart factories. Security applications are a key demand, but buyers also seek solutions for energy savings and management efficiency. With this in mind, Secutech Vietnam's concurrent SMABuilding Vietnam event provides a sourcing hub for related products such as building management platforms and energy-saving systems, as well as access control systems, biometrics, IP surveillance solutions and intercoms. Connecting with suppliers of smart building The Pavilion will provide destination for buyers to connect with suppliers of smart building and security technologyOne of numerous highlights of the event is the Singapore Pavilion. As a leader in cloud services and IoT technology, Singapore is home to some of the world's premier digital solution providers. The Pavilion will provide a one-stop destination for buyers to connect with suppliers of smart building and security technology, including ASME, Force 21, Kedacom, Multron, Servo Dynamic, Ubergard, and Worldtags. Another cluster of international brands is the Shenzhen Pavilion. Organised by the Shenzhen Circular Economy Association and the Shenzhen Municipal Commerce Bureau, the pavilion gathers more than 20 leading suppliers to showcase up-to-date solutions not only for smart building and smart home, but also transportation. In addition to excellent product variety, trade visitors will be able to gather relevant industry information at the fair. In fact, a series of conferences and seminars ensure that visitors will leave with up-to-date market intelligence in the areas of smart factories and fire & safety. Implementing appropriate fire systems The sector draws demand from a variety of different verticals, including high rise buildings, factories and industrial parksIn collaboration with Houselink JSC, the new Smart Factory Conference has been introduced to meet the needs of contractors, consultants, investors, end users and other related stakeholders from Vietnam's expanding smart factory sector. Shining a spotlight on Industry 4.0, topics will include security solutions for industrial zones, factory automation management as well as the implementation of appropriate fire systems for industrial premises. Bringing the full fraternity of regional fire safety stakeholders together is the concurrent 'Fire Safety and Rescue Vietnam' event. International exhibitors will be trying to capitalise on the high demand in the Vietnamese fire safety sector, as rising awareness has raised demand for higher standard equipment. The sector draws demand from a variety of different verticals, including high rise buildings, factories and industrial parks. Thanks to the current construction boom, real estate developers in particular are investing in high standard products for their latest projects. Fire safety products at the event Products that can be located at the event include fire trucks, personal protection equipment and sprinkler systemsThe Korea Fire Institute and the Japan Pavilion are two international pavilions offering a wide selection of quality products including fire extinguishers, alarms, rescue equipment and first aid kits. The pavilions join a total of 28 exhibitors, both domestic and international, such as Akao, Hatsuta, Jinwoo, Kobayashi, Masteco, Rezontech, and Shilla Fire. Other products that can be located at the event include fire trucks, personal protection equipment and sprinkler systems. Supplementing the event is the 'Fire and Safety Seminar', which will provide information about new technologies and best practices for disaster prevention in factories and buildings. To help visitors navigate Secutech Vietnam's wide range of products and solutions, a business matching service will run throughout the three days of the fair. Based on vertical markets, or specific products of interest, catered tours will ensure that trade buyers connect with the most appropriate suppliers for their business needs. Visitors can pre-register for the service online, or visit the business matching centre during the fair.
Featured white papers
A blind spot in governance, risk and compliance
Download
H.265 High Efficiency Coding: Video compression for security applications
Download
How to overcome the storage challenges of adopting surveillance AI
Download