Videoswitch CCTV Power supplies & batteries
(2)
Browse CCTV Power supplies & batteries
Power supply & battery products updated recently
Surge protection for security installations: 2017 saw increased investment
In 2017, DITEK saw how power surges from the many natural disasters that took place damaged many businesses. In a natural disaster, or even everyday business operations, a facility's entire investment in security, life safety and surveillance systems technology can be disabled or rendered useless in a few seconds. Surge protection solutions can mitigate those risks and protect security investments. Proactive approach to risk mitigation Throughout 2017, we also witnessed a change in how enterprises view surge protection, which included how investments are being made in surge protection to protect valuable security, life safety and surveillance systems, while also reducing downtime, manpower costs, liability vulnerabilities, and possibly compliance issues that can force businesses to actually cease operations. Effective security management is about mitigating risks. But risks cannot be mitigated without a proactive approach. Enterprises and integrators, who take the time to assess risk and to develop a strategy to incorporate effective detection, deter and response criteria to protect physical assets will be successful in 2018. 2018 and beyond That strategy includes designing surge protection into new security systems, while also adding surge protection to existing systems. Enterprises and security integrators who implement a surge protection strategy during security planning processes – or after – will be exercising prevention and mitigation, and they will be successful in 2018 and beyond. Surge protection devices have an untapped potential for enterprise surveillance and security systems In 2017, Ditek continued to offer security end users a solid surge protection solution. We also successfully educated system integrators, who are seeking value-added products or services to incorporate into their portfolios, on the importance of surge protection devices. Educating security integrators We believe that surge protection devices have an untapped potential for enterprise video surveillance and security systems, because they can and do meet safety and security challenges that have been rarely identified in the past. We are looking forward to 2018, when we will continue to develop new surge protection products – including a new product engineered to protect up to twelve individual fuel dispensers, which is critical to the financial operation of convenience stores. We will also continue to educate security integrators about the importance of including surge protection in the design/build RFP, to not only secure an enterprise's valuable security equipment, but also to help integrators to differentiate their capabilities and knowledge from the competition.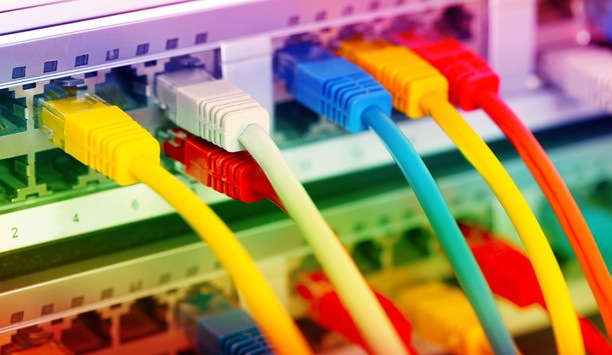 Adaptive transmission systems evolve with advanced communications
The security market in 2016 saw an uptick in the economy, the introduction of new technologies, increased compliance requirements in key verticals, and rising concerns over the need for greater security. Users interested in upgrading or deploying new systems consistently chose networked system platforms. This trend further drove the demand for adaptive transmission solutions as a means of repurposing existing analogue infrastructure to accommodate IP devices on a networked platform. As this migration accelerated, product feature sets continued to evolve with the inclusion of advanced communications that let you monitor, control and report power/diagnostics from anywhere. These new products have also helped to stimulate new business opportunities for integrators by expanding their service offerings to include remote monitoring of these devices as a new source of recurring monthly revenue (RMR). PoE and adaptive transmission solutions In last year's 2016 forecast, we discussed the integration trend and how PoE and adaptive transmission solutions with network communications were rapidly gaining traction and market share. As the year progressed, the trend increased with customers migrating towards systems that provided more data, faster transmission rates and more versatility, and accessibility anytime from anywhere. Altronix responded with more advanced product solutions. This growing trend makes it more critical than ever for the core power and transmission infrastructure that make up the foundation of these systems to include network communications for true integration. As effective and efficient as integrated IP systems have become, the cost to upgrade or install new networked systems can be prohibitive. In 2017, security professionals will require expanded options to capitalise on existing infrastructure while accommodating IP devices with new levels of performance. These new products will greatly reduce installation and maintenance costswhen deploying orupgrading systems We will see the introduction of new products that offer greater levels of integration with bundled capabilities such as PoE, network switches, versatile adaptive transmission capabilities to accommodate different types of cabling, greater bandwidth and speed, and management capabilities. These new products will greatly reduce installation and maintenance costs when deploying or upgrading systems. Altronix 2016 business overview Altronix's evolution as a designer and manufacturer of versatile power supplies and accessories – and the addition of innovative PoE and adaptive transmission solutions with network communications – was significant in 2016. We have continued to deliver new products incorporating advances in power and communication technologies that solve real-world installation issues with the highest levels of performance and cost-efficiency. One of the most significant technologies contributing to our extensive portfolio of power and adaptive transmission products is our innovative LINQ™ Technology, which provides remote control of power, along with monitoring and reporting of diagnostics from anywhere you have internet access. LINQ completes the network communication cycle for networked systems by providing true integration for power supply and adaptive transmission products that are the foundation of every system. Altronix will continue to design, manufacture and introduce new power and adaptive transmission solutions in 2017 that live up to our longstanding reputation for outstanding quality, performance and reliability. See the full coverage of 2016/2017 Review and Forecast articles hereSave Save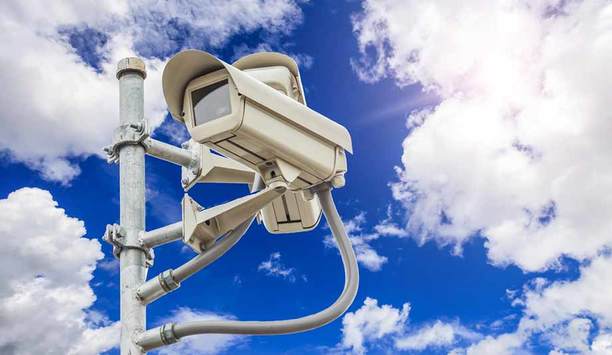 Extenders convert media for longer video distance runs
IP/PoE systems eliminate the need for local power, thus saving installation costs Cost considerations are an important reason to use existing installed cable as part of a new system infrastructure. Extenders in the form of media converters can help. For almost three decades, video surveillance systems existed in the form of analogue systems. Video coaxial cable was the primary method of transmission with a limited distance of about 750 feet. Analogue systems required separate power supply located at each security camera site. Today, new technology often solves one problem and creates another. Internet Protocol/Power over Ethernet (IP/PoE) systems eliminate the need for local power supply, thus saving installation costs. The drawback is the restriction to only 328 feet and the required use of Cat 5e or above cable. Extended transmission distance So tens of thousands of video surveillance cameras are waiting to be converted to IP, and have been transmitting over coax at distances two-and-a-quarter-times greater than the Ethernet limit. The advent of extenders helps to solve this problem. In addition, the use of extenders for Cat cable and even single-pair alarm wire helps to add to the types of IP/PoE conversions while extending distance as far as three thousand feet. Tens of thousands of camerasare waiting to be converted to IP,and have been transmitting overcoax at distances two-and-a-quarter-times greater than theEthernet limit Considerations while using extenders Use of extenders requires taking several considerations into account. First and most important is a careful reading of specifications. A statement can be true while not applying to your applications. Let's take IP/PoE transmission over coax as an example. A manufacturer's product can state it has this feature and will meet your transmission requirement of X number of thousand feet. However, a careful reading reveals that achieving this requires RG 6 cable while you have RG 59 installed. You need to maintain a 100Mbps bandwidth and provide your cable with 12.95 watts of power. But as both bandwidth and power decrease with distances obtainable from many types of extensions, you realise that both are much less at the extended distance you require. In short, just depending on a product to make a simple specification statement is not enough when it comes to infrastructure considerations and especially with regards to extenders. Save Save City Link select Videoswitch to upgrade CCTV security system
Videoswitch DVRs have been specified as part of the CCTV system upgrade at 45 City Link DepotsVideoswitch DVRs have been specified as part of the CCTV system upgrade at 45 City Link Depots and are to play a key role in the future rollout programme of new Depots."City Link is committed to protecting its properties against security, operational and business risks," said Stuart Godman, Sales & Marketing Director, "We have worked closely in partnership with Unique Integrated Systems to ensure that we invest in quality security systems and that they are upgraded continually. We have been happy to accept Unique Integrated Systems' advice that the Videoswitch DVR should be deployed because of its reputation for reliability and ease of use, as it is primarily a tool used by non security management personnel on a daily basis."The CCTV systems which are remotely monitored 24/7 by City Link's own central control room, are mainly used by City Link to prevent and detect security incidents. The systems, however, are also used to monitor Health & Safety, Operational and Security Procedure Compliance, and as a general management review tool, it provides data to identify preventative and corrective actions in many areas of operational activity."We have been pleased with the results achieved so far due to the quality of the images recorded," added Stuart Godman. "Video evidence has been used by the Police in criminal prosecutions and by City Link Management in disciplinary cases, as well as in reviewing many Health and Safety incidents."City Link is one of the UK's leading premium express delivery companies and is this year celebrating 40 years in business. It has a network of 100 depots, employs more than 6,500 people and operates a fleet of 3,500 vehicles. In recent months City Link has enjoyed a number of significant contract wins, invested over £2.5 million in I.T. development systems and continues with its investment in its Depot refurbishment.Paul Brown of Skelmersdale based Unique Integrated Systems said: "City Link Depots range in size from 25,000 to 65,000 sq ft and understanding the client's day-to-day operational requirements at each site is of course essential in order to be able to recommend an effective CCTV system. Our research on behalf of City Link led us to believe that the Videoswitch Vi405 Slimline DVR would be very easy to operate with City Link personnel being able to set-up recording between 1 and 999 days or by frame rate per camera. Video evidence can be retrieved by simply pressing a "Burn" key and the recorded video is then written onto a CD or DVD, using the DVR's built-in DVD writer". Videoswitch digital video recorders protect Nando's restaurants
Videoswitch digital video recorders have been installed in forty Nando's restaurants The Videoswitch DVRs are part of a sophisticated CCTV system installed by Abel Alarm Co. Ltd within Nando's restaurants to assist them in creating a safe and secure environment for staff and customers.Nando's are the UK's fastest growing restaurant chain, famous for flame-grilled PERi-PERi chicken. Nandos' management work hard to create a family orientated atmosphere in their restaurants and see CCTV as a valuable tool to deter and if necessary, detect would be troublemakers."The Videoswitch Vi305 DVR was specified by consultant Robyn Sones of The CCTV Advisory Service, who was retained by Nando's to advise on all aspects of CCTV in their restaurants," said Robert Steele, National Account Manager for Abel Alarm. "After winning the tender to install a complete range of security systems including intruder alarm and access control as well as CCTV systems, it soon became apparent to us, that the Vi305 was ideal for Nando's requirements and we very quickly established a great working relationship with the Videoswitch support team." Videoswitch, who are one of the UK's leading independent DVR manufacturers, take pride in being able to quickly respond to customers' requirements. This was clearly demonstrated during fulfilment of the Nando's contract when Videoswitch added functionality specified by Robyn Sones to the Vi305 to ensure that Nando's would get the very best out of their CCTV systems. Videoswitch acquires Quick CCTV to expand product portfolio
Buying out Quick CCTV will enable Videoswitch to expand its product portfolio"This is a great opportunity for Videoswitch, allowing us to strengthen our management team and expand our product portfolio to the benefit of both Videoswitch and Quick customers," said Roland Simmons, Videoswitch's Managing Director. "As far as Quick CCTV customers are concerned, we can assure them that it is 'business as usual'. All employees are being retained and we are committed to providing full support and ongoing development of the Quick product range." Paul Hucker, Quick CCTV's Managing Director, has been invited to join the Videoswitch board of Directors whilst Glen Waterfall will be appointed Sales Manager.Videoswitch is a trading division of Ocean Systems Ltd. The company has been manufacturing high specification video products since 1984. The product range includes high performance DVRs with built in CD/DVD Writers and removable hard drives, high-resolution domes with built-in IR lighting and real time quads.
Featured white papers
Automatic vehicle identification: State of the industry 2020
Download
How analytics engines mitigate risk, ensure compliance and reduce cost
Download
11 considerations for embedded system RFID readers
Download