Elmdene CCTV Power supplies & batteries
(12)
Browse CCTV Power supplies & batteries
Power supply & battery products updated recently
Surge protection for security installations: 2017 saw increased investment
In 2017, DITEK saw how power surges from the many natural disasters that took place damaged many businesses. In a natural disaster, or even everyday business operations, a facility's entire investment in security, life safety and surveillance systems technology can be disabled or rendered useless in a few seconds. Surge protection solutions can mitigate those risks and protect security investments. Proactive approach to risk mitigation Throughout 2017, we also witnessed a change in how enterprises view surge protection, which included how investments are being made in surge protection to protect valuable security, life safety and surveillance systems, while also reducing downtime, manpower costs, liability vulnerabilities, and possibly compliance issues that can force businesses to actually cease operations. Effective security management is about mitigating risks. But risks cannot be mitigated without a proactive approach. Enterprises and integrators, who take the time to assess risk and to develop a strategy to incorporate effective detection, deter and response criteria to protect physical assets will be successful in 2018. 2018 and beyond That strategy includes designing surge protection into new security systems, while also adding surge protection to existing systems. Enterprises and security integrators who implement a surge protection strategy during security planning processes – or after – will be exercising prevention and mitigation, and they will be successful in 2018 and beyond. Surge protection devices have an untapped potential for enterprise surveillance and security systems In 2017, Ditek continued to offer security end users a solid surge protection solution. We also successfully educated system integrators, who are seeking value-added products or services to incorporate into their portfolios, on the importance of surge protection devices. Educating security integrators We believe that surge protection devices have an untapped potential for enterprise video surveillance and security systems, because they can and do meet safety and security challenges that have been rarely identified in the past. We are looking forward to 2018, when we will continue to develop new surge protection products – including a new product engineered to protect up to twelve individual fuel dispensers, which is critical to the financial operation of convenience stores. We will also continue to educate security integrators about the importance of including surge protection in the design/build RFP, to not only secure an enterprise's valuable security equipment, but also to help integrators to differentiate their capabilities and knowledge from the competition.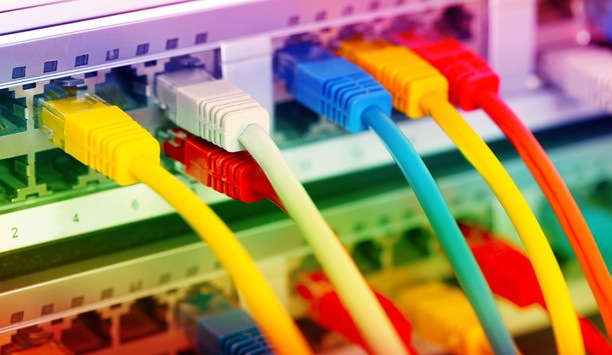 Adaptive transmission systems evolve with advanced communications
The security market in 2016 saw an uptick in the economy, the introduction of new technologies, increased compliance requirements in key verticals, and rising concerns over the need for greater security. Users interested in upgrading or deploying new systems consistently chose networked system platforms. This trend further drove the demand for adaptive transmission solutions as a means of repurposing existing analogue infrastructure to accommodate IP devices on a networked platform. As this migration accelerated, product feature sets continued to evolve with the inclusion of advanced communications that let you monitor, control and report power/diagnostics from anywhere. These new products have also helped to stimulate new business opportunities for integrators by expanding their service offerings to include remote monitoring of these devices as a new source of recurring monthly revenue (RMR). PoE and adaptive transmission solutions In last year's 2016 forecast, we discussed the integration trend and how PoE and adaptive transmission solutions with network communications were rapidly gaining traction and market share. As the year progressed, the trend increased with customers migrating towards systems that provided more data, faster transmission rates and more versatility, and accessibility anytime from anywhere. Altronix responded with more advanced product solutions. This growing trend makes it more critical than ever for the core power and transmission infrastructure that make up the foundation of these systems to include network communications for true integration. As effective and efficient as integrated IP systems have become, the cost to upgrade or install new networked systems can be prohibitive. In 2017, security professionals will require expanded options to capitalise on existing infrastructure while accommodating IP devices with new levels of performance. These new products will greatly reduce installation and maintenance costswhen deploying orupgrading systems We will see the introduction of new products that offer greater levels of integration with bundled capabilities such as PoE, network switches, versatile adaptive transmission capabilities to accommodate different types of cabling, greater bandwidth and speed, and management capabilities. These new products will greatly reduce installation and maintenance costs when deploying or upgrading systems. Altronix 2016 business overview Altronix's evolution as a designer and manufacturer of versatile power supplies and accessories – and the addition of innovative PoE and adaptive transmission solutions with network communications – was significant in 2016. We have continued to deliver new products incorporating advances in power and communication technologies that solve real-world installation issues with the highest levels of performance and cost-efficiency. One of the most significant technologies contributing to our extensive portfolio of power and adaptive transmission products is our innovative LINQ™ Technology, which provides remote control of power, along with monitoring and reporting of diagnostics from anywhere you have internet access. LINQ completes the network communication cycle for networked systems by providing true integration for power supply and adaptive transmission products that are the foundation of every system. Altronix will continue to design, manufacture and introduce new power and adaptive transmission solutions in 2017 that live up to our longstanding reputation for outstanding quality, performance and reliability. See the full coverage of 2016/2017 Review and Forecast articles hereSave Save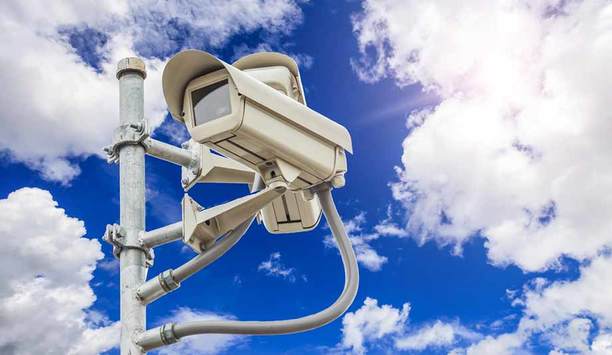 Extenders convert media for longer video distance runs
IP/PoE systems eliminate the need for local power, thus saving installation costs Cost considerations are an important reason to use existing installed cable as part of a new system infrastructure. Extenders in the form of media converters can help. For almost three decades, video surveillance systems existed in the form of analogue systems. Video coaxial cable was the primary method of transmission with a limited distance of about 750 feet. Analogue systems required separate power supply located at each security camera site. Today, new technology often solves one problem and creates another. Internet Protocol/Power over Ethernet (IP/PoE) systems eliminate the need for local power supply, thus saving installation costs. The drawback is the restriction to only 328 feet and the required use of Cat 5e or above cable. Extended transmission distance So tens of thousands of video surveillance cameras are waiting to be converted to IP, and have been transmitting over coax at distances two-and-a-quarter-times greater than the Ethernet limit. The advent of extenders helps to solve this problem. In addition, the use of extenders for Cat cable and even single-pair alarm wire helps to add to the types of IP/PoE conversions while extending distance as far as three thousand feet. Tens of thousands of camerasare waiting to be converted to IP,and have been transmitting overcoax at distances two-and-a-quarter-times greater than theEthernet limit Considerations while using extenders Use of extenders requires taking several considerations into account. First and most important is a careful reading of specifications. A statement can be true while not applying to your applications. Let's take IP/PoE transmission over coax as an example. A manufacturer's product can state it has this feature and will meet your transmission requirement of X number of thousand feet. However, a careful reading reveals that achieving this requires RG 6 cable while you have RG 59 installed. You need to maintain a 100Mbps bandwidth and provide your cable with 12.95 watts of power. But as both bandwidth and power decrease with distances obtainable from many types of extensions, you realise that both are much less at the extended distance you require. In short, just depending on a product to make a simple specification statement is not enough when it comes to infrastructure considerations and especially with regards to extenders. Save Save
IFSEC 2015: TDSi to demonstrate integration opportunities with other security providers
The event is the opportunity to learn more about how products can be integrated with a broad range of complementary systems Integrated security manufacturer TDSi will be demonstrating the considerable benefits of full integration of its solutions with other specialist manufacturers, including Texecom, Milestone, ASSA ABLOY and SimonsVoss, on stand F1100, at IFSEC International 2015 this month. John Davies, Managing Director of TDSi commented, "IFSEC International is the perfect opportunity to learn more about how our products can be integrated with a broad range of complementary systems, from wireless locking systems to intruder alarms and CCTV VMS Platforms. All of these can be centrally administered by our EXgarde software, which provides a fully comprehensive, centrally managed security." TDSi to be a key part of 'Harmony Village' TDSi will again be a key part of the 'Harmony Village' at IFSEC International, which includes partners Texecom, GJD and Elmdene all in close proximity – making it simple for visitors to understand the connecting technologies. TDSi will also be working in close co-operation with Milestone, ASSA ABLOY and SimonsVoss at the show to explain the integration partnerships between the technologies and the providers. Distribution Partner Manager; LeAnne Hill, Channel Partner Manager; Alex Rumsey and Channel Partner Manager; Richard Hill will all be on hand on stand F1100 to discuss the benefits of working with TDSi in the UK. For international visitors attending the show, International Business Development Manager; Mica Negrilic will be available to talk about opportunities to partner TDSi in EMEA. John Davies will also be on hand to talk about the opportunities in China and the Asia Pacific region. Latest range of readers on display On stand F1100 TDSi will display its latest range of readers. These include new versions of its MIFARE and Proximity Readers, including MIFARE Plus and DESFire technologies, for added security and flexibility. Also on display will be the company's SOLOgarde, MICROgarde and EX-Series controllers, along with the combination options of its software products - including EXgarde security management and VUgarde Video Management Software. Motivational speakers This year IFSEC International features a number of well-known motivational speakers - including British racing driver and former track cyclist Sir Chris Hoy MBE, sporting executive Baroness Karren Brady CBE and Adventurer Sir Ranulph Fiennes OBE. TDSi is keen to encourage visitors from across the UK who may be considering attending the show. A recent blog (www.tdsi.co.uk/ifsec15_north) outlines the benefits of attending the show and also makes suggestions on the best ways to travel to the ExCel and to make the most of the event.

Intersec 2015: BSIA members experience positive response
The BSIA-organised UK Pavilion the focal point of the highest-ever turnout of UK companies The Intersec exhibition held in Dubai last month is fast becoming a must attend event for British security providers. Members of the British Security Industry Association (BSIA) and its Export Council, who were there in force for the 17th year, report a high level of interest in the wide range of innovative UK security solutions, from integrated systems to access control, CCTV, perimeter protection, intruder alarm and power supply technology, on display. The scale of the British presence at Intersec 2015 was certainly impressive this time around, with the BSIA-organized UK Pavilion the focal point of the highest-ever turnout of UK companies. The positive experience of Export Council member companies at Intersec 2015 was captured by a post-event survey, with 75% of respondents answering that the number of visitors coming to their stands had grown year-on-year, paralleling what the organisers themselves have been saying. Beyond this, half of the member companies surveyed pointed out that the quality of attendees had improved - a welcome trend. Reflecting on the bottom-line business benefits, three-quarters said that they expect to obtain more orders thanks to Intersec and, looking ahead to 2016, all of the companies who replied confirmed that they were planning to attend next year's event. So what were visitors to Intersec 2015 most interested in? Well, security integration seems have been the hot topic, with all respondents to the BSIA's Export Council's post-show survey selecting it as one of the standout technology areas. This mirrors the findings of the BSIA's security and business trends research and underlines the increasing recognition amongst BSIA members' customers of the enhanced security, and day-to-day management, benefits that can be unlocked when a number of elements from access control to video surveillance can be brought together in a seamless IP environment rather than remaining in their own discrete, and unconnected, silos. "From our members' survey it is clear that not only was the number of on-stand visits on an upward trajectory but, crucially, there was a corresponding uplift in the level and quality of enquiries" Other technologies on the shopping list for Intersec 2015, according to the BSIA survey, included: HD (High Definition) CCTV and ultra HD in the form of 4K which continues to prove a popular choice thanks, undoubtedly, to the ability to provide additional detail in security critical applications such as banks and hotel lobbies and changing legislative requirements across the region. Beyond this video content analysis, biometrics for access control and ANPR were also in the frame. Commenting on Intersec 2015, Tom Sharrard, Vice Chair of the Export Council at the BSIA, is delighted with how the exhibition turned out for member companies: "Intersec 2015 certainly surpassed our expectations. From our members' survey it is clear that not only was the number of on-stand visits on an upward trajectory but, crucially, there was a corresponding uplift in the level and quality of enquiries. It will, of course, be interesting to see how this translates into physical orders in the months ahead. There is little doubt that Intersec remains a strong platform for our members targeting the region, an area which appreciates the benefits of working with British businesses which offer best practice solutions that comply with the latest industry standards." Member companies were asked for their thoughts regarding Intersec 2015: Chris Williams, Director at VMS (Video Management Software) specialist Wavestore (www.wavestore.com) feels that the design of the UK Pavilion was particularly strong this year and was happy with the level of visitors: "The many visitors who attended on all three days delivered one of the best shows for some time." A key focus for Wavestore was the energy saving capabilities of its V6 VMS which automates the spin down of hard drives not engaged in active read and write processes. Paul King, Commercial Director at Elmdene (www.elmdene.co.uk) reports that switch mode power supplies delivering efficiency levels of up to 90% were a big draw at Intersec, with leads up by 20%: "There was a lot of attention being given to our EN54 STX power supplies, high specification CCTV power supplies and PoE solutions," says King. Natalie Simpson, Marketing Manager, Synectics (www.synecticsuk.com) says that the company's team at Intersec saw significant interest in integrated solutions and the EX camera station range, including thermal imaging. Reflecting on the bottom-line business benefits, three-quarters said that they expect to obtain more orders thanks to Intersec Another company whose solutions fitted-in with the market push for integration was TDSi (www.tdsi.co.uk), thanks to its powerful Exgarde access control software and VUgardeCCTV video management software. By the second day of the show, Managing Director John Davies was already pointing to an upward trend in attendees, a fact reflected in the company's final figures which rose by a fifth. Helen Williams, Marketing Executive at Remsdaq (www.remsdaq.com) says that the company secured record visitor numbers from across the Middle East and Africa: "We anticipate significant new business based on our multi-award winning EntroWatch and EntroStar access control products and the brand new EntroPad proximity reader with its unique Arabic keypad." Tony Smith, Major Accounts and Marketing Manager at Integrated Design Ltd (IDL), renowned for its Fastlane turnstile solutions (www.fastlaneturnstiles.com), is also upbeat after a steady increase in visitors over the past few years. He reckons that the show is a good way to move existing business forward: "People from projects in the Gulf were able to come to see us for technical training and to look at the products they had purchased." A member company using Intersec to show the shape of things to come was IndigoVision (www.indigovision.com) in the form of its FrontLine body worn video. Paul Murphy the company's Head of Marketing feels there is tremendous potential for the technology: "It has come to the point where it is durable and lightweight enough, and can record for long enough, for deployment by front line staff." Users could range from staff at airports to those who are public-facing in hotels."

BSIA appoints Elmdene Managing Director Ian Moore as Chairman of the Association's dedicated Export Council
A long-term contributor to the BSIA's Export Council, Ian's expertise continues to help new exporters gain a foothold in overseas markets Following the British Security Industry Association's AGM, Elmdene Ltd's Managing Director, Ian Moore, has been appointed Chairman of the Association's dedicated Export Council. With an export career spanning 20 years, Ian has made a positive contribution to the international growth of a number of businesses cross-nationally; working in the UK, Taiwan, Dubai and Libya. As Managing Director at Elmdene, a large-scale manufacturer of electronic products, Ian has in-depth experience exporting worldwide. Most notably to Germany, France, Italy, Spain, Nordics, South Africa and the Middle East. Ian has also honed his thought leadership skills throughout his professional development; from teaching at the Royal Navy Engineering University near the start of his career to later lecturing at the National Police College in Taiwan. In 2003, Ian established Detector Technologies and oversaw the company's growth from a start-up to an international business with offices in the UK, Australia, Dubai and South Africa in just six years. A long-term contributor to the BSIA's Export Council, Ian's expertise continues to help new exporters gain a foothold in overseas markets. In recognition of his ongoing involvement in the Council, Ian was also recently awarded the Chairman's Award for Contribution to Exporting at the BSIA's Annual Lunch. Ian is looking forward to his new role and is ambitious about the future of the Export Council. When asked what his main focus as Chairman over the next twelve months will be, he replied: "I am very keen to educate members through the Council of the opportunities and risks of exporting. There is a natural assumption that exporting should be the first strategy to growing business – this is not necessarily true. Only when the home market is near to saturation (unless there is an unquestioning opportunity) and they have the products and market acceptance, should they go down this route. "Many British companies have products that will only sell into regions that are discerning about quality, innovation, compliance etc. With the extra price tag that this normally brings (including the amortisation of self and third party approving) – they will not normally be competitive when it is purely about price. In addition I want to emphasise the value the Export Council can give to its members and prospective members." The BSIA's Export Council, which celebrates its 20th anniversary this year, is a forum which allows relationships between the UK's security industry and overseas buyers to be founded and cultivated, and acts as an invaluable port of call for overseas-based contacts interested in developing a relationship with a UK company as a partner, customer or distributor.