IDIS CCTV Power supplies & batteries
(1)
Browse CCTV Power supplies & batteries
Power supply & battery products updated recently
Surge protection for security installations: 2017 saw increased investment
In 2017, DITEK saw how power surges from the many natural disasters that took place damaged many businesses. In a natural disaster, or even everyday business operations, a facility's entire investment in security, life safety and surveillance systems technology can be disabled or rendered useless in a few seconds. Surge protection solutions can mitigate those risks and protect security investments. Proactive approach to risk mitigation Throughout 2017, we also witnessed a change in how enterprises view surge protection, which included how investments are being made in surge protection to protect valuable security, life safety and surveillance systems, while also reducing downtime, manpower costs, liability vulnerabilities, and possibly compliance issues that can force businesses to actually cease operations. Effective security management is about mitigating risks. But risks cannot be mitigated without a proactive approach. Enterprises and integrators, who take the time to assess risk and to develop a strategy to incorporate effective detection, deter and response criteria to protect physical assets will be successful in 2018. 2018 and beyond That strategy includes designing surge protection into new security systems, while also adding surge protection to existing systems. Enterprises and security integrators who implement a surge protection strategy during security planning processes – or after – will be exercising prevention and mitigation, and they will be successful in 2018 and beyond. Surge protection devices have an untapped potential for enterprise surveillance and security systems In 2017, Ditek continued to offer security end users a solid surge protection solution. We also successfully educated system integrators, who are seeking value-added products or services to incorporate into their portfolios, on the importance of surge protection devices. Educating security integrators We believe that surge protection devices have an untapped potential for enterprise video surveillance and security systems, because they can and do meet safety and security challenges that have been rarely identified in the past. We are looking forward to 2018, when we will continue to develop new surge protection products – including a new product engineered to protect up to twelve individual fuel dispensers, which is critical to the financial operation of convenience stores. We will also continue to educate security integrators about the importance of including surge protection in the design/build RFP, to not only secure an enterprise's valuable security equipment, but also to help integrators to differentiate their capabilities and knowledge from the competition.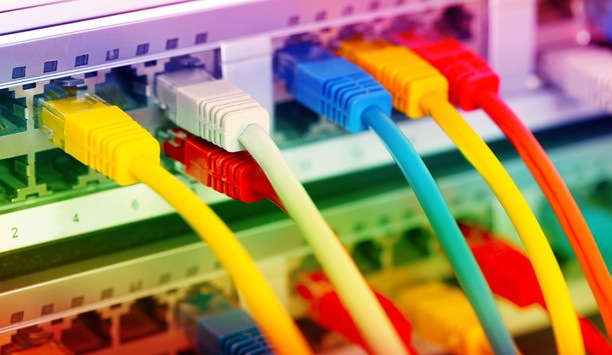 Adaptive transmission systems evolve with advanced communications
The security market in 2016 saw an uptick in the economy, the introduction of new technologies, increased compliance requirements in key verticals, and rising concerns over the need for greater security. Users interested in upgrading or deploying new systems consistently chose networked system platforms. This trend further drove the demand for adaptive transmission solutions as a means of repurposing existing analogue infrastructure to accommodate IP devices on a networked platform. As this migration accelerated, product feature sets continued to evolve with the inclusion of advanced communications that let you monitor, control and report power/diagnostics from anywhere. These new products have also helped to stimulate new business opportunities for integrators by expanding their service offerings to include remote monitoring of these devices as a new source of recurring monthly revenue (RMR). PoE and adaptive transmission solutions In last year's 2016 forecast, we discussed the integration trend and how PoE and adaptive transmission solutions with network communications were rapidly gaining traction and market share. As the year progressed, the trend increased with customers migrating towards systems that provided more data, faster transmission rates and more versatility, and accessibility anytime from anywhere. Altronix responded with more advanced product solutions. This growing trend makes it more critical than ever for the core power and transmission infrastructure that make up the foundation of these systems to include network communications for true integration. As effective and efficient as integrated IP systems have become, the cost to upgrade or install new networked systems can be prohibitive. In 2017, security professionals will require expanded options to capitalise on existing infrastructure while accommodating IP devices with new levels of performance. These new products will greatly reduce installation and maintenance costswhen deploying orupgrading systems We will see the introduction of new products that offer greater levels of integration with bundled capabilities such as PoE, network switches, versatile adaptive transmission capabilities to accommodate different types of cabling, greater bandwidth and speed, and management capabilities. These new products will greatly reduce installation and maintenance costs when deploying or upgrading systems. Altronix 2016 business overview Altronix's evolution as a designer and manufacturer of versatile power supplies and accessories – and the addition of innovative PoE and adaptive transmission solutions with network communications – was significant in 2016. We have continued to deliver new products incorporating advances in power and communication technologies that solve real-world installation issues with the highest levels of performance and cost-efficiency. One of the most significant technologies contributing to our extensive portfolio of power and adaptive transmission products is our innovative LINQ™ Technology, which provides remote control of power, along with monitoring and reporting of diagnostics from anywhere you have internet access. LINQ completes the network communication cycle for networked systems by providing true integration for power supply and adaptive transmission products that are the foundation of every system. Altronix will continue to design, manufacture and introduce new power and adaptive transmission solutions in 2017 that live up to our longstanding reputation for outstanding quality, performance and reliability. See the full coverage of 2016/2017 Review and Forecast articles hereSave Save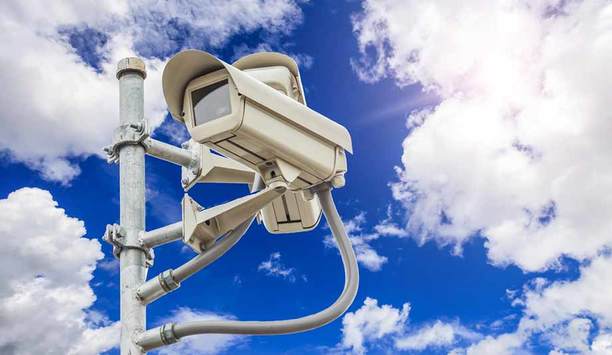 Extenders convert media for longer video distance runs
IP/PoE systems eliminate the need for local power, thus saving installation costs Cost considerations are an important reason to use existing installed cable as part of a new system infrastructure. Extenders in the form of media converters can help. For almost three decades, video surveillance systems existed in the form of analogue systems. Video coaxial cable was the primary method of transmission with a limited distance of about 750 feet. Analogue systems required separate power supply located at each security camera site. Today, new technology often solves one problem and creates another. Internet Protocol/Power over Ethernet (IP/PoE) systems eliminate the need for local power supply, thus saving installation costs. The drawback is the restriction to only 328 feet and the required use of Cat 5e or above cable. Extended transmission distance So tens of thousands of video surveillance cameras are waiting to be converted to IP, and have been transmitting over coax at distances two-and-a-quarter-times greater than the Ethernet limit. The advent of extenders helps to solve this problem. In addition, the use of extenders for Cat cable and even single-pair alarm wire helps to add to the types of IP/PoE conversions while extending distance as far as three thousand feet. Tens of thousands of camerasare waiting to be converted to IP,and have been transmitting overcoax at distances two-and-a-quarter-times greater than theEthernet limit Considerations while using extenders Use of extenders requires taking several considerations into account. First and most important is a careful reading of specifications. A statement can be true while not applying to your applications. Let's take IP/PoE transmission over coax as an example. A manufacturer's product can state it has this feature and will meet your transmission requirement of X number of thousand feet. However, a careful reading reveals that achieving this requires RG 6 cable while you have RG 59 installed. You need to maintain a 100Mbps bandwidth and provide your cable with 12.95 watts of power. But as both bandwidth and power decrease with distances obtainable from many types of extensions, you realise that both are much less at the extended distance you require. In short, just depending on a product to make a simple specification statement is not enough when it comes to infrastructure considerations and especially with regards to extenders. Save Save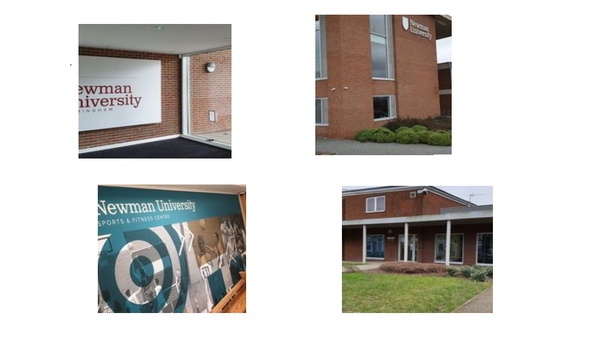 IDIS video surveillance solutions strengthens the video infrastructure of Newman University
A British university has overhauled its dated suite of security cameras to prepare for expansion and better protect its students and staff. Newman University in Birmingham called in systems specialist Unison Integrated Technology after a major power-surge disabled more than 30 cameras in its ageing system. Newman wanted comprehensive video coverage that was more robust and easier to use as part of its development plan for a safe learning environment for almost 3,000 students and staff. Facilities manager Lewis Palin said: "We contract out our security services, so it's important for newly arrived officers to be able to use all of the system's key features with minimal training." Digital image stabilisation Unison proposed an IDIS end-to-end solution that had already performed excellently at a number of nearby schools, colleges and commercial sites. Total cost of ownership was also a factor as Newman needed more than 150 new internal and external cameras, so Palin wanted to integrate its existing cameras and infrastructure with the new kit. It also meant minimal maintenance charges, no licence fees and the option to adapt or scale the system as the campus grew or requirements changed. The Unison team delivered an IDIS DirectIP solution with more than 160 cameras, including five advanced 2MP Lightmaster IR PTZ models delivering 36x zoom and pin-sharp images in all lighting thanks to their 350 metre IR, true wide dynamic range and digital image stabilisation. Network video recorders Unrivalled storage capability is assured by four powerful 64-channel network video recorders Unison also installed 55 full-HD IR vandal-resistant dome cameras to secure entrances and internal areas, and 40 IR bullet cameras to give HD coverage of key external areas. All the new cameras incorporate IDIS Smart Failover technology, which ensures automatic protection against video data loss, eliminating the risk of gaps in recordings in the event of power failure or network instability. Unrivalled storage capability is assured by four powerful 64-channel network video recorders with built-in failover and RAID 1, 5 and 10 support, plus a further three 32-channel recorders with IDIS Intelligent Codec to deliver storage efficiency. Easily monitor live Security officers can now easily monitor live internal and external areas, and quickly search and retrieve recorded footage to find events of interest. Palin concluded: "Unison got the entire job done in three weeks – with swift stock delivery from IDIS – working around us to deliver our new system exactly as promised. We will definitely stick with IDIS technology as we expand our estate."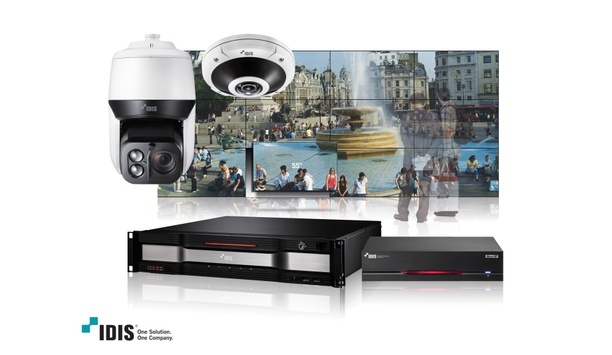 IDIS enhances video surveillance system at Carrefour with the Solution Suite VMS
A global hyper- and supermarket giant has transformed an ailing legacy CCTV system and enhanced storage capacity across its Middle East operations with a high performance surveillance and business intelligence solution. Carrefour Jordan operator Majid Al Futtaim turned to specialist systems integrator Ametrad Technology Services to upgrade its video technology as it prepares for growth. Increasing operational efficiency The Dubai-based retail pioneer, which first introduced Carrefour to the Middle East in 1995 and now operates 70 outlets across the region, has ambitious expansion plans and is looking to open new express stores and hypermarkets. Ametrad are deploying video technology built around IDIS Solution Suite (ISS) video management software (VMS) for the Majid Al Futtaim security team, whose priority is to prevent losses, improve safety and security, enhance the customer experience and greatly increase operational efficiency across its existing eight express stores and hypermarket. Failover providing protection The legacy CCTV system was proving costly to maintain and time-intensive to operate ISS VMS is modular and scaleable, giving Carrefour a cost-effective centralised monitoring environment with multi-layered failover providing protection against network instability and power outages. The legacy CCTV system was proving costly to maintain and time-intensive to operate, while low bandwidth at some stores was limiting performance. These problems were being compounded by new requirements to move from 30 to 90 days storage. Ametrad managing director Ahmad Shanawani says: "We have not experienced a single hard disk drive failure, a request for an NVR reset, or any gaps in footage due to a power outage. This is tangible evidence of IDIS' quality, resilience and failover technology." Ensuring pin-sharp image capture All the hardware is backed by a cost-free warranty and the ability to easily add new stores as they come online – vital as Carrefour serves over 200,000 customers every day across the region and is continuing to expand – ensuring low total cost of ownership. Using a phased upgrade approach 32 2MP domes and bullets already provide coverage at the hypermarket in Irbid City Centre, with a further 64 legacy cameras earmarked for upgrade, while an average of 28 cameras deliver situational awareness across each express store. The IDIS cameras ensure pin-sharp image capture in varying light conditions, including in darkness up to 30 metres, and cope with varying light and shade thanks to true wide dynamic range. 32-channel NVRs and a user-friendly interface for authorised retail staff at each supermarket provide 370Mbps throughput and up to 960ips UHD real-time recording. High performance live monitoring These technologies also allowed Carrefour to double the camera count at each store This ensures high performance live monitoring and forensic video retrieval, while native RAID 1 provides an important additional layer of redundancy. Ametrad engineers connected each device in minutes thanks to true plug-and-play IDIS DirectIP® technology, and IDIS For Every Network (FEN) technology allowed one-click configuration linking each store to the control centre. The hierarchical connection structure between IDIS DirectIP devices also guaranteed the most efficient method of cabling into the compact control room. Limited bandwidth was solved with IDIS Intelligent Codec, which typically reduces storage and bandwidth requirements by up to 75% compared to H.264, while dynamic multi-stream control has alleviated latency. These technologies also allowed Carrefour to double the camera count at each store to provide comprehensive coverage without the need to upgrade networks. Intelligent reporting capabilities Ametrad is also deploying IDIS VA in the Box analytics, to provide each store with heatmapping, people counting, queue management and intelligent reporting capabilities – thus helping improve sales and marketing performance and providing store managers with valuable business and customer behavioural insight. ISS control panels provide live monitoring, playback, event search, system health reports, and navigation via store layouts, allowing control room staff to troubleshoot and manage 100s of video streams and devices across multiple stores. These intuitive functions have reduced the time needed to find and export video clips from hours to minutes. Carrefour has contracted Ametrad to provide maintenance services and is working with the Ametrad team with a view to adopting new IDIS technologies such as IDIS Deep Learning Analytics.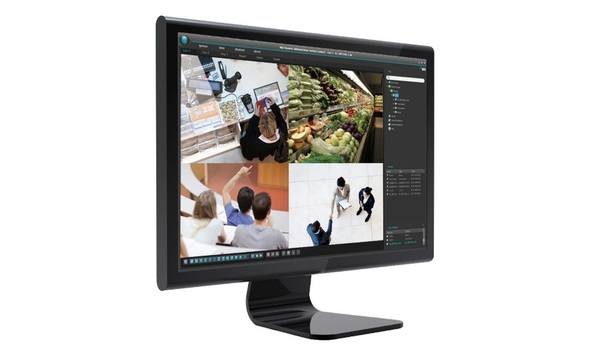 IDIS announces new upgrades added to its cost-free, no license IDIS Center VMS solution
IDIS has further enhanced its IDIS Center VMS, adding new features and functions targeted at small to mid-sized enterprises and multi-site customers. Organisations can build powerful centralised monitoring solutions, quickly and easily, when implementing IDIS Center together with the wide selection of IDIS DirectIP cameras and powerful NVRs. These deliver customer lifecycle savings of 50% or more compared with server-based solutions, thanks to reduced installation time, no upfront or ongoing license fees, easier maintenance, and the industry-beating IDIS Ultimate Warranty. IDIS Center VMS Important new features now included with the cost-free, license-free IDIS Center VMS include MapVue Important new features now included with the cost-free, license-free IDIS Center VMS include MapVue, an easy-to-use search function that speeds up operator navigation across building layouts and floor plans. Its intuitive interface helps users to view live and play back video streams across multi-camera systems, while maintaining an overview perspective of their facilities' layouts and camera positions. MapVue also provides easy bookmarking, allowing operators to search the recorded data for persons and activity of interest. Bookmarked footage can then be saved in an Excel file, creating a library of video clips. Instant Meta Filtering (IMF) capabilities IDIS Center users can also now benefit from IDIS Instant Meta Filtering (IMF) capabilities without any licensing or maintenance fees when using the new range of IDIS 6000 Series Edge VA (EVA) cameras. IMF speeds up incident investigations from days or hours to mere minutes. It allows operators to easily collate footage and scan hours of recorded video, from multiple streams, to pinpoint the movements and last-known locations of persons or vehicles of interest. "With these innovative features, IDIS Center is delivering great new benefits and further improving value for our customers," says Andrew Myung, President, IDIS America. IDIS For Every Network (FEN) technology Surveillance configured with IDIS Center at its heart also ensures greater cyber security Surveillance configured with IDIS Center at its heart also ensures greater cyber security, because devices mutually authenticate and eliminate the need to for passwords to be entered manually. In addition, IDIS For Every Network (FEN) technology lets engineers connect sites to a control room or other centralized monitoring environment with one-click configuration. IDIS Center gives users all the essential features they need to centrally and locally manage surveillance operations. These include live video and remote playback, real-time notifications of events, panic recordings, device system logs, and authority access set by individuals or groups. User-friendly interface Plus, its user-friendly interface is not only appreciated by security operatives but also praised by non-specialists, including teaching staff, healthcare professionals, and store managers who regularly need to access surveillance to investigate incidents quickly and efficiently. "Thousands of customers worldwide are benefitting from the low cost of ownership that IDIS Center offers," Myung adds. "With the ability to register up to 1024 devices, IDIS Center is powerful enough for medium to large sites. It's particularly beneficial to multi-site retailers that are tasked with the dual challenge of reducing shrinkage while keeping operating costs low."
Featured white papers
Automatic vehicle identification: State of the industry 2020
Download
How analytics engines mitigate risk, ensure compliance and reduce cost
Download
11 considerations for embedded system RFID readers
Download