IDIS CCTV Power supplies & batteries
(1)
Browse CCTV Power supplies & batteries
Power supply & battery products updated recently


Surge protection for security installations: 2017 saw increased investment
In 2017, DITEK saw how power surges from the many natural disasters that took place damaged many businesses. In a natural disaster, or even everyday business operations, a facility's entire investment in security, life safety and surveillance systems technology can be disabled or rendered useless in a few seconds. Surge protection solutions can mitigate those risks and protect security investments. Proactive approach to risk mitigation Throughout 2017, we also witnessed a change in how enterprises view surge protection, which included how investments are being made in surge protection to protect valuable security, life safety and surveillance systems, while also reducing downtime, manpower costs, liability vulnerabilities, and possibly compliance issues that can force businesses to actually cease operations. Effective security management is about mitigating risks. But risks cannot be mitigated without a proactive approach. Enterprises and integrators, who take the time to assess risk and to develop a strategy to incorporate effective detection, deter and response criteria to protect physical assets will be successful in 2018. 2018 and beyond That strategy includes designing surge protection into new security systems, while also adding surge protection to existing systems. Enterprises and security integrators who implement a surge protection strategy during security planning processes – or after – will be exercising prevention and mitigation, and they will be successful in 2018 and beyond. Surge protection devices have an untapped potential for enterprise surveillance and security systems In 2017, Ditek continued to offer security end users a solid surge protection solution. We also successfully educated system integrators, who are seeking value-added products or services to incorporate into their portfolios, on the importance of surge protection devices. Educating security integrators We believe that surge protection devices have an untapped potential for enterprise video surveillance and security systems, because they can and do meet safety and security challenges that have been rarely identified in the past. We are looking forward to 2018, when we will continue to develop new surge protection products – including a new product engineered to protect up to twelve individual fuel dispensers, which is critical to the financial operation of convenience stores. We will also continue to educate security integrators about the importance of including surge protection in the design/build RFP, to not only secure an enterprise's valuable security equipment, but also to help integrators to differentiate their capabilities and knowledge from the competition.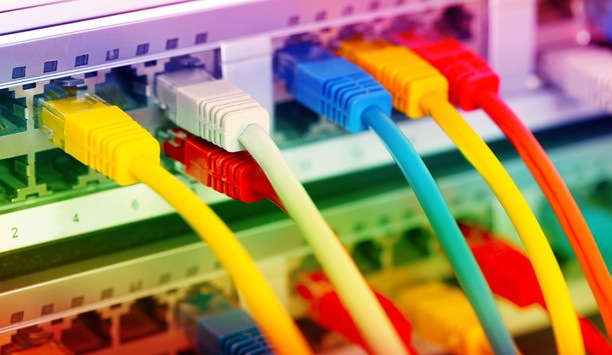 Adaptive transmission systems evolve with advanced communications
The security market in 2016 saw an uptick in the economy, the introduction of new technologies, increased compliance requirements in key verticals, and rising concerns over the need for greater security. Users interested in upgrading or deploying new systems consistently chose networked system platforms. This trend further drove the demand for adaptive transmission solutions as a means of repurposing existing analogue infrastructure to accommodate IP devices on a networked platform. As this migration accelerated, product feature sets continued to evolve with the inclusion of advanced communications that let you monitor, control and report power/diagnostics from anywhere. These new products have also helped to stimulate new business opportunities for integrators by expanding their service offerings to include remote monitoring of these devices as a new source of recurring monthly revenue (RMR). PoE and adaptive transmission solutions In last year's 2016 forecast, we discussed the integration trend and how PoE and adaptive transmission solutions with network communications were rapidly gaining traction and market share. As the year progressed, the trend increased with customers migrating towards systems that provided more data, faster transmission rates and more versatility, and accessibility anytime from anywhere. Altronix responded with more advanced product solutions. This growing trend makes it more critical than ever for the core power and transmission infrastructure that make up the foundation of these systems to include network communications for true integration. As effective and efficient as integrated IP systems have become, the cost to upgrade or install new networked systems can be prohibitive. In 2017, security professionals will require expanded options to capitalise on existing infrastructure while accommodating IP devices with new levels of performance. These new products will greatly reduce installation and maintenance costswhen deploying orupgrading systems We will see the introduction of new products that offer greater levels of integration with bundled capabilities such as PoE, network switches, versatile adaptive transmission capabilities to accommodate different types of cabling, greater bandwidth and speed, and management capabilities. These new products will greatly reduce installation and maintenance costs when deploying or upgrading systems. Altronix 2016 business overview Altronix's evolution as a designer and manufacturer of versatile power supplies and accessories – and the addition of innovative PoE and adaptive transmission solutions with network communications – was significant in 2016. We have continued to deliver new products incorporating advances in power and communication technologies that solve real-world installation issues with the highest levels of performance and cost-efficiency. One of the most significant technologies contributing to our extensive portfolio of power and adaptive transmission products is our innovative LINQ™ Technology, which provides remote control of power, along with monitoring and reporting of diagnostics from anywhere you have internet access. LINQ completes the network communication cycle for networked systems by providing true integration for power supply and adaptive transmission products that are the foundation of every system. Altronix will continue to design, manufacture and introduce new power and adaptive transmission solutions in 2017 that live up to our longstanding reputation for outstanding quality, performance and reliability. See the full coverage of 2016/2017 Review and Forecast articles hereSave Save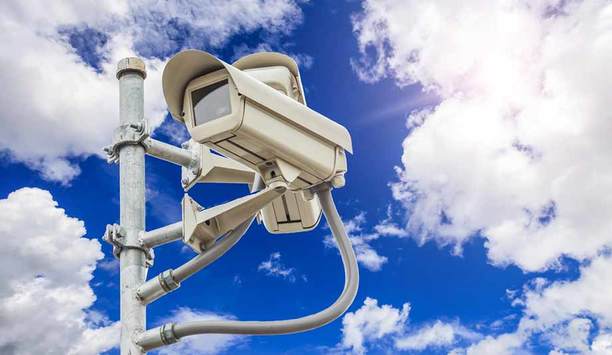 Extenders convert media for longer video distance runs
IP/PoE systems eliminate the need for local power, thus saving installation costs Cost considerations are an important reason to use existing installed cable as part of a new system infrastructure. Extenders in the form of media converters can help. For almost three decades, video surveillance systems existed in the form of analogue systems. Video coaxial cable was the primary method of transmission with a limited distance of about 750 feet. Analogue systems required separate power supply located at each security camera site. Today, new technology often solves one problem and creates another. Internet Protocol/Power over Ethernet (IP/PoE) systems eliminate the need for local power supply, thus saving installation costs. The drawback is the restriction to only 328 feet and the required use of Cat 5e or above cable. Extended transmission distance So tens of thousands of video surveillance cameras are waiting to be converted to IP, and have been transmitting over coax at distances two-and-a-quarter-times greater than the Ethernet limit. The advent of extenders helps to solve this problem. In addition, the use of extenders for Cat cable and even single-pair alarm wire helps to add to the types of IP/PoE conversions while extending distance as far as three thousand feet. Tens of thousands of camerasare waiting to be converted to IP,and have been transmitting overcoax at distances two-and-a-quarter-times greater than theEthernet limit Considerations while using extenders Use of extenders requires taking several considerations into account. First and most important is a careful reading of specifications. A statement can be true while not applying to your applications. Let's take IP/PoE transmission over coax as an example. A manufacturer's product can state it has this feature and will meet your transmission requirement of X number of thousand feet. However, a careful reading reveals that achieving this requires RG 6 cable while you have RG 59 installed. You need to maintain a 100Mbps bandwidth and provide your cable with 12.95 watts of power. But as both bandwidth and power decrease with distances obtainable from many types of extensions, you realise that both are much less at the extended distance you require. In short, just depending on a product to make a simple specification statement is not enough when it comes to infrastructure considerations and especially with regards to extenders. Save Save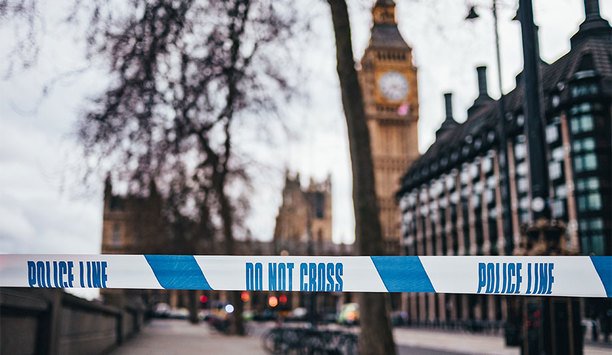 How does terrorism impact the security market?
Statistically speaking, incidents of terrorism are unlikely to impact most businesses and institutions. However, the mere possibility of worst-case-scenario attacks is enough to keep security professionals awake at night. Compounding the collective anxiety is the minute-by-minute media coverage when an attack does occur. The immediacy of the shared experience of global tragedy impacts us all – including security system decision-makers. We asked this week's Expert Panel Roundtable: How is the rise in terrorism impacting the physical security market?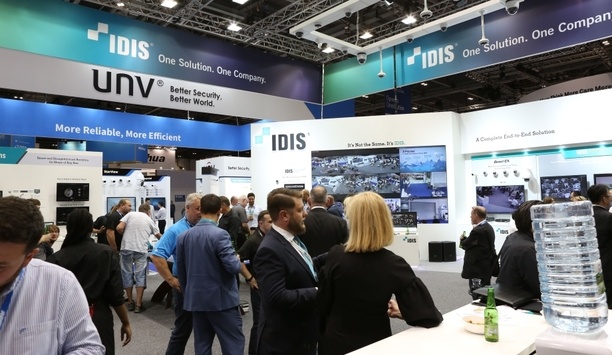 IDIS to showcase new cameras and innovations in deep learning analytics at IFSEC 2019
Important advances in video technology, including a range of exciting new cameras and smarter deep learning analytics, will be showcased by IDIS at IFSEC International (18-20 June) stand IF1110. The selection of advanced cameras to be unveiled include an easy-to-install 2MP micro-dome (86pi x 58), designed for speedy set-up and rapid deployment. It features in-built IR illumination with a range of 15m and with no cable whip (pigtail) to enable easier and quicker installation. The 2MP micro-dome's neat appearance makes it ideal for locations where aesthetics are important, such as high-end retail stores and restaurants. Optimum image quality The IDIS LightMaster PTZ features a powerful 36x optical zoom, an auto-iris and a Hall sensor for optimum image qualityThe IDIS LightMaster PTZ features a powerful 36x optical zoom, an auto-iris and a Hall sensor for optimum image quality, and installers can choose between PoE and 24VAC power supplies. In operation, the camera benefits from highly accurate auto-return positioning that ensures the positioning index is never lost, even if the camera has been forced to change angle. And a new range of 5MP IP cameras will also be revealed, meeting demand from end-users for a wider range of high definition options. The range includes a choice of fixed- and motorised-focus domes for indoor and outdoor use and outdoor motorised bullets. Innovations in IDIS Deep Learning Analytics delivering 97% accuracy will also be on show, including: IDIS AI in the Box (DV-2116), IDLA-ready hardware allowing analysis of up to 16 channels that comes with an embedded NVDIA GTX1060 GPU chipset; and IDIS Intelligent Search, which allows tracking by colour, object and number. In addition, Re-ID makes it easy to search for specific individuals within selected time and location parameters. Launch of privacy masking software Visitors to the IDIS stand will also learn about end-to-end solutions for retail applications, the flagship plug-and-play offering DirectIP and IDIS' choice of video management software (VMS) including the totally cost-free IDIS Center and the award-winning IDIS Solution Suite. IDIS is set to launch its latest privacy masking software that is more accurate and easier to use than competitive offeringsDuring the IFSEC, IDIS is also set to launch its latest privacy masking software that is more accurate and easier to use than competitive offerings, allowing video clips to be provided for evidential purposes in compliance with privacy laws. Together, these advances offer end-users, installers, consultants and distributors new levels of system-building flexibility, along with significant cost advantages and enhanced security. Lower total cost of ownership IDIS will also be welcoming visitors to its annual Happy Hour Party from 3 PM on June 19th. Guests will get the chance to try out special 'lights out' and 'buzzer wire' games that test agility, speed and accuracy highlighting the outstanding video results delivered by IDIS technology. Players will be in with a chance to win one of two European mini-break holidays. "Once again IDIS will be at IFSEC showcasing the most innovative video technology," says James Min, Managing Director, IDIS Europe. "For end-users, we'll be demonstrating how IDIS can lower the total cost of ownership and strengthen cybersecurity, and for installers, we'll explain how to IDIS tech can improve profitability." One can see IDIS tech in action throughout IFSEC on 18-20 June on stand IF1110.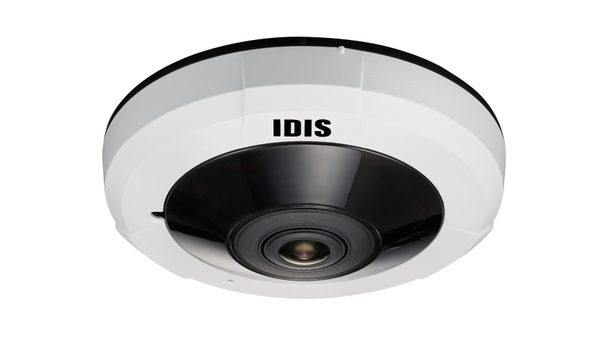 IDIS launches DC-Y6513RX DirectIP Super Fisheye 5MP compact camera to capture HD images
IDIS launches the DirectIP Super Fisheye 5MP Compact camera (DC-Y6513RX), further extending its popular Super Fisheye range. IDIS fisheye cameras are some of IDIS's best-selling models thanks to their exceptional, dual-side de-warping and Smart UX Controls, allowing for smooth and intuitive panning, tracking, and zooming with award-winning ease and accuracy. Accurate image capture The introduction of the DC-Y6513RX reflects IDIS's continued commitment to market-responsive innovation and meets installer and end-user requests for a more compact 360° camera that can capture high-definition images in all lighting conditions without blind spots. It also lets customers to benefit from heat mapping without the hassle and cost of additional appliances or analytics software. A broad, high-specification camera, in a compact form, the new Super Fisheye 5MP builds on the success of earlier IDIS's Super Fisheye cameras, including the award-winning 12MP DC-Y3C14WRX. It meets industry demands for clear and accurate image capture, long-term performance and reliability, exceptional de-warping, and a low total cost of ownership. Wide area surveillance The new Super Fisheye 5MP Compact is a great new choice for wide area surveillance" "The new Super Fisheye 5MP Compact is a great new choice for wide area surveillance and is already contributing to successful project wins for our integration partners in retail applications, eating-out sectors, education, healthcare and other environments where customers benefit from cost-effective and simple to use analytics." "Its high performance 360° capability means it can replace multiple fixed-lens cameras and provide complete and clear image capture in a variety of lighting conditions. For our integrator partners, IDIS's value proposition, fast and seamless installations and performance guarantees have the potential to increase margins, while end-users benefit from savings in terms of lower upfront equipment and installation costs, with reduced maintenance expense and video storage burden," said James Min, Managing Director, IDIS Europe. Quick and simple installation The IDIS 5MP IR Compact Fisheye features include: IDIS Smart UX Controls for very high accuracy and ease-of-use, with intuitive 'rubber-band' style control to deliver a new level of operator experience. Super smooth de-warping on the camera as well as on desktop applications and mobile devices for added convenience and out-of-hours monitoring. Quick Controls allowing operators to use the CTRL button with a combination of left, right, and wheel mouse clicks for easier and faster investigations. Full protection against video loss thanks to built-in IDIS Smart Failover guaranteeing continued recording in the event of network instability, overload or failure. IDIS Intelligent Codec that delivers H.264/H.265 dual codec performance and significant bandwidth and storage savings, while eliminating the need to upgrade hardware. Quick and simple installation with DirectIP NVRs and true plug-and-play functionality. Reduced potential for cybersecurity loopholes with one-click configuration eliminating the need to manage individual passwords for multiple devices. Heat-mapping to more easily identify hot-spots, dead zones and bottlenecks in retail and eating-out sectors. Intelligent video and event trigger functions including motion detection, active tampering and trip zones. Wide dynamic range IDIS will be demonstrating its Super Fisheye range and Total Solution line up at IFSEC International "The IDIS Super Fisheye 5MP Compact camera also scores highly on essential features including, built-in LEDs for IR operation in full darkness (up to 15m); 8 zone privacy masking; true wide dynamic range; ONVIF support; built-in speakers and microphone allowing 2-way communications; 5-year free warranty. All these factors come together to deliver a lower cost of ownership to our customers," continued James Min. IDIS offers an end-to-end, single sourced video offering that delivers unrivalled plug-and-play simplicity, combined with highest-quality performance, compatibility, and a low total cost of ownership and features warranties. IDIS will be demonstrating its Super Fisheye range and Total Solution line up at IFSEC International on 18-20 June at ExCeL, London, UK.
Featured white papers
Why outdated access control systems are a big problem
Download
Five things to consider for AI with video technology
Download
OSDP is the strongest access control for your business
Download