Pelco CCTV Power supplies & batteries
(7)
Browse CCTV Power supplies & batteries
Power supply & battery products updated recently


Surge protection for security installations: 2017 saw increased investment
In 2017, DITEK saw how power surges from the many natural disasters that took place damaged many businesses. In a natural disaster, or even everyday business operations, a facility's entire investment in security, life safety and surveillance systems technology can be disabled or rendered useless in a few seconds. Surge protection solutions can mitigate those risks and protect security investments. Proactive approach to risk mitigation Throughout 2017, we also witnessed a change in how enterprises view surge protection, which included how investments are being made in surge protection to protect valuable security, life safety and surveillance systems, while also reducing downtime, manpower costs, liability vulnerabilities, and possibly compliance issues that can force businesses to actually cease operations. Effective security management is about mitigating risks. But risks cannot be mitigated without a proactive approach. Enterprises and integrators, who take the time to assess risk and to develop a strategy to incorporate effective detection, deter and response criteria to protect physical assets will be successful in 2018. 2018 and beyond That strategy includes designing surge protection into new security systems, while also adding surge protection to existing systems. Enterprises and security integrators who implement a surge protection strategy during security planning processes – or after – will be exercising prevention and mitigation, and they will be successful in 2018 and beyond. Surge protection devices have an untapped potential for enterprise surveillance and security systems In 2017, Ditek continued to offer security end users a solid surge protection solution. We also successfully educated system integrators, who are seeking value-added products or services to incorporate into their portfolios, on the importance of surge protection devices. Educating security integrators We believe that surge protection devices have an untapped potential for enterprise video surveillance and security systems, because they can and do meet safety and security challenges that have been rarely identified in the past. We are looking forward to 2018, when we will continue to develop new surge protection products – including a new product engineered to protect up to twelve individual fuel dispensers, which is critical to the financial operation of convenience stores. We will also continue to educate security integrators about the importance of including surge protection in the design/build RFP, to not only secure an enterprise's valuable security equipment, but also to help integrators to differentiate their capabilities and knowledge from the competition.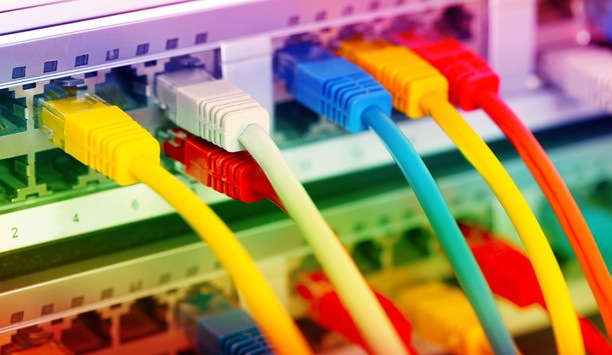 Adaptive transmission systems evolve with advanced communications
The security market in 2016 saw an uptick in the economy, the introduction of new technologies, increased compliance requirements in key verticals, and rising concerns over the need for greater security. Users interested in upgrading or deploying new systems consistently chose networked system platforms. This trend further drove the demand for adaptive transmission solutions as a means of repurposing existing analogue infrastructure to accommodate IP devices on a networked platform. As this migration accelerated, product feature sets continued to evolve with the inclusion of advanced communications that let you monitor, control and report power/diagnostics from anywhere. These new products have also helped to stimulate new business opportunities for integrators by expanding their service offerings to include remote monitoring of these devices as a new source of recurring monthly revenue (RMR). PoE and adaptive transmission solutions In last year's 2016 forecast, we discussed the integration trend and how PoE and adaptive transmission solutions with network communications were rapidly gaining traction and market share. As the year progressed, the trend increased with customers migrating towards systems that provided more data, faster transmission rates and more versatility, and accessibility anytime from anywhere. Altronix responded with more advanced product solutions. This growing trend makes it more critical than ever for the core power and transmission infrastructure that make up the foundation of these systems to include network communications for true integration. As effective and efficient as integrated IP systems have become, the cost to upgrade or install new networked systems can be prohibitive. In 2017, security professionals will require expanded options to capitalise on existing infrastructure while accommodating IP devices with new levels of performance. These new products will greatly reduce installation and maintenance costswhen deploying orupgrading systems We will see the introduction of new products that offer greater levels of integration with bundled capabilities such as PoE, network switches, versatile adaptive transmission capabilities to accommodate different types of cabling, greater bandwidth and speed, and management capabilities. These new products will greatly reduce installation and maintenance costs when deploying or upgrading systems. Altronix 2016 business overview Altronix's evolution as a designer and manufacturer of versatile power supplies and accessories – and the addition of innovative PoE and adaptive transmission solutions with network communications – was significant in 2016. We have continued to deliver new products incorporating advances in power and communication technologies that solve real-world installation issues with the highest levels of performance and cost-efficiency. One of the most significant technologies contributing to our extensive portfolio of power and adaptive transmission products is our innovative LINQ™ Technology, which provides remote control of power, along with monitoring and reporting of diagnostics from anywhere you have internet access. LINQ completes the network communication cycle for networked systems by providing true integration for power supply and adaptive transmission products that are the foundation of every system. Altronix will continue to design, manufacture and introduce new power and adaptive transmission solutions in 2017 that live up to our longstanding reputation for outstanding quality, performance and reliability. See the full coverage of 2016/2017 Review and Forecast articles hereSave Save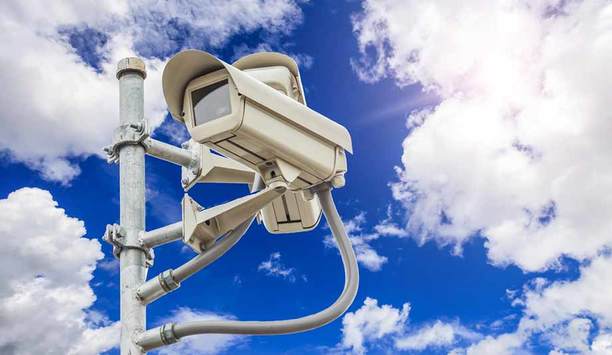 Extenders convert media for longer video distance runs
IP/PoE systems eliminate the need for local power, thus saving installation costs Cost considerations are an important reason to use existing installed cable as part of a new system infrastructure. Extenders in the form of media converters can help. For almost three decades, video surveillance systems existed in the form of analogue systems. Video coaxial cable was the primary method of transmission with a limited distance of about 750 feet. Analogue systems required separate power supply located at each security camera site. Today, new technology often solves one problem and creates another. Internet Protocol/Power over Ethernet (IP/PoE) systems eliminate the need for local power supply, thus saving installation costs. The drawback is the restriction to only 328 feet and the required use of Cat 5e or above cable. Extended transmission distance So tens of thousands of video surveillance cameras are waiting to be converted to IP, and have been transmitting over coax at distances two-and-a-quarter-times greater than the Ethernet limit. The advent of extenders helps to solve this problem. In addition, the use of extenders for Cat cable and even single-pair alarm wire helps to add to the types of IP/PoE conversions while extending distance as far as three thousand feet. Tens of thousands of camerasare waiting to be converted to IP,and have been transmitting overcoax at distances two-and-a-quarter-times greater than theEthernet limit Considerations while using extenders Use of extenders requires taking several considerations into account. First and most important is a careful reading of specifications. A statement can be true while not applying to your applications. Let's take IP/PoE transmission over coax as an example. A manufacturer's product can state it has this feature and will meet your transmission requirement of X number of thousand feet. However, a careful reading reveals that achieving this requires RG 6 cable while you have RG 59 installed. You need to maintain a 100Mbps bandwidth and provide your cable with 12.95 watts of power. But as both bandwidth and power decrease with distances obtainable from many types of extensions, you realise that both are much less at the extended distance you require. In short, just depending on a product to make a simple specification statement is not enough when it comes to infrastructure considerations and especially with regards to extenders. Save Save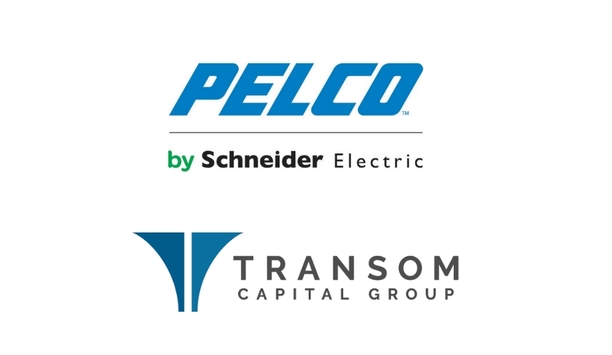 Transom Capital Group acquires Pelco to develop new and innovative solutions
Transom Capital Group (Transom), an operations-focused middle market private equity firm, announces it has acquired Pelco, Inc. (Pelco), a top provider of video surveillance solutions, from Schneider Electric. Pelco is a pioneer in the design, development, and manufacturing of predictive video security solutions including cameras, recording and management systems, software, and services. Pelco's personal engagement with customers, resellers and technology partners drives the development and deployment of surveillance and security solutions with meaningful innovation. Video surveillance space Russ Roenick, Managing Partner at Transom Capital Group, said, "As most security industry experts know, Pelco is one of the pioneers of the video surveillance space. The journey toward creating the next great breakthroughs in video security begins today through our investment in Pelco." We are excited to partner with management to grow the business for many years to come" "We have conviction that the work done over the past several years to transform the Company into a digitally-savvy security leader with innovative hardware, software, and service solutions is nearly complete. We are excited to partner with management to grow the business for many years to come." Innovative solutions Jean-Marc Theolier, CEO, Pelco, Inc., "As we surveyed the landscape of potential partners, our primary goal was to commit with a company who appreciated Pelco's legacy, as well as supported our current business strategy and growth plan. Transom strongly believes in our unique value proposition to be an end-to-end solutions provider, and has encouraged us to continue doing what we do best! We are excited to work with Transom, and to develop new and innovative solutions to best serve our business partners." Terms of the transaction were not disclosed. Transom was represented by Latham & Watkins as M&A counsel and Perkins Coie as debt finance counsel on this transaction. Wells Fargo provided the debt financing for the transaction. R.W. Baird served as financial advisor to Pelco on this transaction.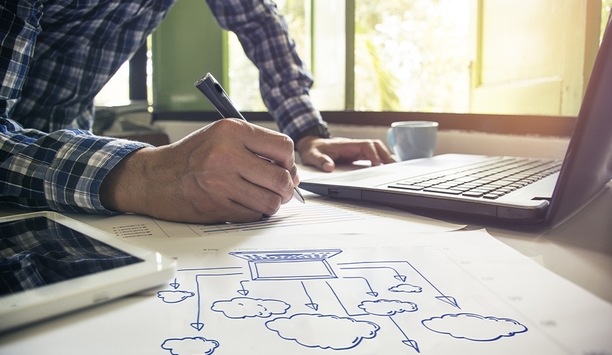 Cloud security: new opportunities available for integrators in the cloud
Managed services provided through the cloud offer multiple advantages for system integrators. These include: Increased recurring monthly revenue: Managed services are a new business model that generates more stable and predictable income streams for integrators. Stickier customers: Managed services foster a more involved relationship between integrators and their customers, which can help boost customer retention. The cloud enables integrators to serve more sites without hiring additional technicians High gross profit margins: Cloud managed services create an opportunity for a service and technology to be purchased together, helping to generate a higher gross profit margin from the beginning of the customer relationship. They are easier to provide: The cloud enables integrators to serve more sites without hiring additional technicians. Problems can be fixed proactively: When a problem occurs on a site that is managed by a cloud-based system, the integrator can receive a real-time notification regarding the issue - possibly before the customer even notices a disruption in service. Increased valuation of business: According to a study by Dell, companies that utilise cloud, mobility, and security technologies are experiencing as much as 53 percent higher revenue growth rates compared to those who do not such technologies. Importance of cloud-based solutions The cloud also challenges integrators to educate customers on the value of the new approach The cloud also challenges integrators to educate customers on the value of the new approach. For example, the cloud changes the expense model of security systems. It allows customers to shift from a capital expenditure (CapEx) model, where large capital funding is required to purchase equipment, to an operational expenditure (OpEx) model, where the costs of the solution become an operating expense. Since the cameras, installation, storage, and software are packaged into the service, you don't need a large capital outlay up front - you simply pay a predictable expense every month. Leveraging this difference opens new sales opportunities for integrators. The benefits of cloud services on how physical security equipment and software services can be monitored and maintained through a connected service is a particular benefit to integrators. Data monitoring and security "By having data describing the health of the system shared on the cloud, system integrators can observe data on demand and create proactive maintenance plans in coordination with the end user," says Stuart Rawling, Director of Business Development, Pelco by Schneider Electric, and one of our Expert Panelists. A daily challenge for end users is balancing human resources used in the operation of a system "Such plans should result in increased system reliability and less downtime. If system performance data is aggregated and anonymised, it could also be used by manufacturers to analyse and form conclusions about maintenance schedules and system lifespan." A benefit is happier customers. "A daily challenge for end users is balancing human resources used in the operation of a system and daily maintenance, with maintenance having shared responsibility with the system integrator," says Rawling. The cloud software as a service The SaaS model gives companies the resources to improve the deep learning model" The cloud also can help to make cutting edge technologies more affordable. Economies of scale provided by the Cloud (Software as a Service, or SaaS) are making the sophisticated capabilities of deep learning affordable to a wider audience. Meanwhile, deep learning augments cloud systems with capabilities that may not be available (or affordable) in on-premise systems, thus accelerating the broader move to cloud systems. "Having a SaaS model gives companies the resources to improve the deep learning model," says Shawn Guan, CEO and co-founder of Umbo Computer Vision, a provider of deep learning video analytics. "We can make more accurate systems that scale better and faster. SaaS enables vendors to do something great with deep learning. You don't have to redo it for everybody. One customer benefit from another customer and all the knowledge is aggregated together."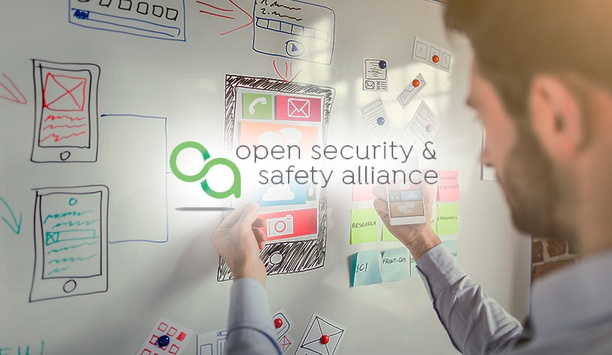 OSSA creating an app-based platform to disrupt the security industry
In today's technology-driven markets, a platform is a business model that connects producers and consumers in an interactive ecosystem. Some examples of platforms are Uber and Airbnb, which have disrupted and transformed traditional markets. Isn't it time to deploy the platform model in the physical security industry? That's the goal of the Open Security & Safety Alliance (OSSA), a non-profit organisation. Interactions and exchange The book 'Platform Revolution' defines a platform as 'a business based on enabling value-creating interactions between external producers and consumers.' The description continues: 'The platform provides an open, participatory infrastructure for these interactions and sets governance conditions for them. The platform's overarching purpose is to consummate matches among users and facilitate the exchange of goods, services, or social currency, thereby enabling value creation for all participants.' Platform for security and safety solutions OSSA's plan is to build a common standardised platform for security and safety solutions. Founding members are Bosch Building Technologies, Hanwha Techwin, Milestone Systems, Pelco and VIVOTEK. Anyone can join the alliance, which is growing rapidly and gaining traction as the Internet of Things (IoT) expands. OSSA's plan is to build a common standardised platform for security and safety solutions OSSA members could be found throughout the recent ISC West show in Las Vegas, and a social event after hours at the show brought them together and set the tone for development to come. A Technology Stack "We want to create an ecosystem, define a common market approach and open new market opportunities," says Johan Jubbega, OSSA President. "We want to go from a product business to a platform business. It's better for us and better for the end-users." OSSA seeks to develop a specification for a common Technology Stack to cater to innovation and reduce fragmentation within the security and safety market, according to OSSA. Its mission is complementary to organisations like ONVIF. Video information and low friction The video surveillance industry creates vast amounts of information in the form of video, but typically less than 1 percent of that data is used by today's video surveillance systems – think about that one or two frames of video among thousands that might be used to solve a crime, for example. The rest of the data remains unused, and yet the potential value of the data is huge. OSSA seeks to create a platform to leverage the value of the data. "If we don't unlock that value in our industry, someone will do it for us," says Jubbega. OSSA is developing a vendor-agnostic operating system that simplifies low-level device integration and standardises elements such as cybersecurity and security update patches Among the important elements in developing the platform are to create a level of trust among all the stakeholders involved, and to lower the 'friction' involved in participating in the platform. "We want to make it easy and fun to do business with anyone who joins the platform," says Jubbega. "By taking away the friction, we will create scalability." System-on-chip Development of customisable system-on-chip (SoC) components in today's video cameras provide the capacity to host a variety of 'apps' to expand system functionality and leverage the value of data. OSSA is developing a vendor-agnostic operating system that simplifies low-level device integration and standardises elements such as cybersecurity and security update patches. Building on top of that operating system, vendors can create new levels of differentiation. "Our purpose is to start from a common business model to spur innovation and add value for users," according to OSSA. Cybersecurity and data protection SAST is creating the operating system and setting up the IoT infrastructure to make apps available Simply speaking, app developers can use the standard operating system to build new functionalities that can easily be 'loaded' on cameras and sold in an 'app store' scenario. Security and Safety Things (SAST), a Bosch startup and member of OSSA, is creating the operating system and setting up the IoT infrastructure to make the apps available. Development of these elements is happening concurrently with the evolution of OSSA. "We offer you an opportunity to come with us on this journey," Jubbega told attendees at the ISC West social event. "We want to have a common approach to tackling cybersecurity and data protection – to raise the bar in the industry. You can still differentiate, but from a higher base." OSSA members who exhibited at ISC West included Anixter Inc., Bosch Building Technologies, Hanwha Techwin, Milestone Systems, NetApp Inc., Pelco, SAST, Socionext Inc., United Technologies and VIVOTEK Inc.
Featured white papers
5 steps to finding the right access control system for you
Download
Why outdated access control systems are a big problem
Download
Five things to consider for AI with video technology
Download