ComNet CCTV Power supplies & batteries
(15)
Browse CCTV Power supplies & batteries
Power supply & battery products updated recently


Surge protection for security installations: 2017 saw increased investment
In 2017, DITEK saw how power surges from the many natural disasters that took place damaged many businesses. In a natural disaster, or even everyday business operations, a facility's entire investment in security, life safety and surveillance systems technology can be disabled or rendered useless in a few seconds. Surge protection solutions can mitigate those risks and protect security investments. Proactive approach to risk mitigation Throughout 2017, we also witnessed a change in how enterprises view surge protection, which included how investments are being made in surge protection to protect valuable security, life safety and surveillance systems, while also reducing downtime, manpower costs, liability vulnerabilities, and possibly compliance issues that can force businesses to actually cease operations. Effective security management is about mitigating risks. But risks cannot be mitigated without a proactive approach. Enterprises and integrators, who take the time to assess risk and to develop a strategy to incorporate effective detection, deter and response criteria to protect physical assets will be successful in 2018. 2018 and beyond That strategy includes designing surge protection into new security systems, while also adding surge protection to existing systems. Enterprises and security integrators who implement a surge protection strategy during security planning processes – or after – will be exercising prevention and mitigation, and they will be successful in 2018 and beyond. Surge protection devices have an untapped potential for enterprise surveillance and security systems In 2017, Ditek continued to offer security end users a solid surge protection solution. We also successfully educated system integrators, who are seeking value-added products or services to incorporate into their portfolios, on the importance of surge protection devices. Educating security integrators We believe that surge protection devices have an untapped potential for enterprise video surveillance and security systems, because they can and do meet safety and security challenges that have been rarely identified in the past. We are looking forward to 2018, when we will continue to develop new surge protection products – including a new product engineered to protect up to twelve individual fuel dispensers, which is critical to the financial operation of convenience stores. We will also continue to educate security integrators about the importance of including surge protection in the design/build RFP, to not only secure an enterprise's valuable security equipment, but also to help integrators to differentiate their capabilities and knowledge from the competition.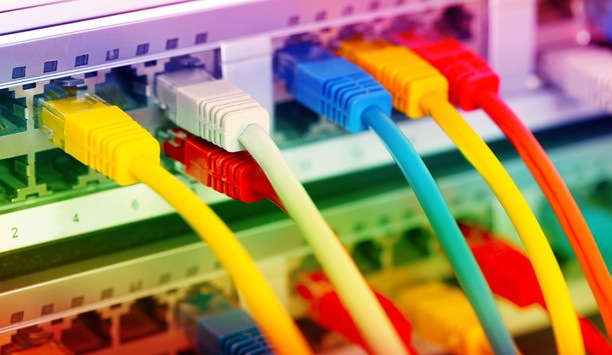 Adaptive transmission systems evolve with advanced communications
The security market in 2016 saw an uptick in the economy, the introduction of new technologies, increased compliance requirements in key verticals, and rising concerns over the need for greater security. Users interested in upgrading or deploying new systems consistently chose networked system platforms. This trend further drove the demand for adaptive transmission solutions as a means of repurposing existing analogue infrastructure to accommodate IP devices on a networked platform. As this migration accelerated, product feature sets continued to evolve with the inclusion of advanced communications that let you monitor, control and report power/diagnostics from anywhere. These new products have also helped to stimulate new business opportunities for integrators by expanding their service offerings to include remote monitoring of these devices as a new source of recurring monthly revenue (RMR). PoE and adaptive transmission solutions In last year's 2016 forecast, we discussed the integration trend and how PoE and adaptive transmission solutions with network communications were rapidly gaining traction and market share. As the year progressed, the trend increased with customers migrating towards systems that provided more data, faster transmission rates and more versatility, and accessibility anytime from anywhere. Altronix responded with more advanced product solutions. This growing trend makes it more critical than ever for the core power and transmission infrastructure that make up the foundation of these systems to include network communications for true integration. As effective and efficient as integrated IP systems have become, the cost to upgrade or install new networked systems can be prohibitive. In 2017, security professionals will require expanded options to capitalise on existing infrastructure while accommodating IP devices with new levels of performance. These new products will greatly reduce installation and maintenance costswhen deploying orupgrading systems We will see the introduction of new products that offer greater levels of integration with bundled capabilities such as PoE, network switches, versatile adaptive transmission capabilities to accommodate different types of cabling, greater bandwidth and speed, and management capabilities. These new products will greatly reduce installation and maintenance costs when deploying or upgrading systems. Altronix 2016 business overview Altronix's evolution as a designer and manufacturer of versatile power supplies and accessories – and the addition of innovative PoE and adaptive transmission solutions with network communications – was significant in 2016. We have continued to deliver new products incorporating advances in power and communication technologies that solve real-world installation issues with the highest levels of performance and cost-efficiency. One of the most significant technologies contributing to our extensive portfolio of power and adaptive transmission products is our innovative LINQ™ Technology, which provides remote control of power, along with monitoring and reporting of diagnostics from anywhere you have internet access. LINQ completes the network communication cycle for networked systems by providing true integration for power supply and adaptive transmission products that are the foundation of every system. Altronix will continue to design, manufacture and introduce new power and adaptive transmission solutions in 2017 that live up to our longstanding reputation for outstanding quality, performance and reliability. See the full coverage of 2016/2017 Review and Forecast articles hereSave Save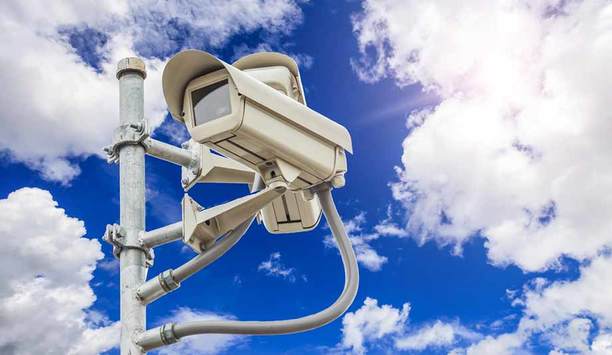 Extenders convert media for longer video distance runs
IP/PoE systems eliminate the need for local power, thus saving installation costs Cost considerations are an important reason to use existing installed cable as part of a new system infrastructure. Extenders in the form of media converters can help. For almost three decades, video surveillance systems existed in the form of analogue systems. Video coaxial cable was the primary method of transmission with a limited distance of about 750 feet. Analogue systems required separate power supply located at each security camera site. Today, new technology often solves one problem and creates another. Internet Protocol/Power over Ethernet (IP/PoE) systems eliminate the need for local power supply, thus saving installation costs. The drawback is the restriction to only 328 feet and the required use of Cat 5e or above cable. Extended transmission distance So tens of thousands of video surveillance cameras are waiting to be converted to IP, and have been transmitting over coax at distances two-and-a-quarter-times greater than the Ethernet limit. The advent of extenders helps to solve this problem. In addition, the use of extenders for Cat cable and even single-pair alarm wire helps to add to the types of IP/PoE conversions while extending distance as far as three thousand feet. Tens of thousands of camerasare waiting to be converted to IP,and have been transmitting overcoax at distances two-and-a-quarter-times greater than theEthernet limit Considerations while using extenders Use of extenders requires taking several considerations into account. First and most important is a careful reading of specifications. A statement can be true while not applying to your applications. Let's take IP/PoE transmission over coax as an example. A manufacturer's product can state it has this feature and will meet your transmission requirement of X number of thousand feet. However, a careful reading reveals that achieving this requires RG 6 cable while you have RG 59 installed. You need to maintain a 100Mbps bandwidth and provide your cable with 12.95 watts of power. But as both bandwidth and power decrease with distances obtainable from many types of extensions, you realise that both are much less at the extended distance you require. In short, just depending on a product to make a simple specification statement is not enough when it comes to infrastructure considerations and especially with regards to extenders. Save Save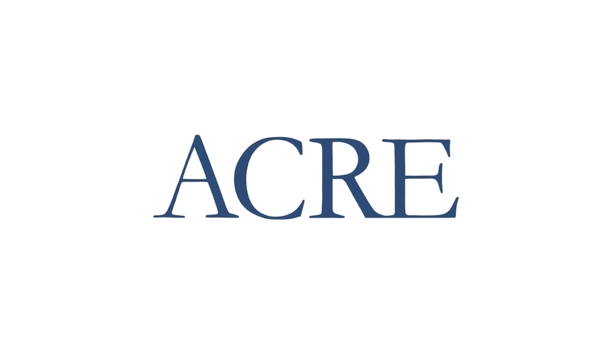 ACRE companies Vanderbilt, ComNet and Open Options to display portfolio range and depth at Intersec 2020
ACRE companies Vanderbilt, ComNet and Open Options are gearing up toward an exciting Intersec show that will highlight the collective experience and depth of solutions available from the ACRE portfolio. Key features on display will focus on the ACRE brand's strength in cloud solutions, open platforms, smart integrations and cybersecurity. Core to this message will be the award-winning cloud-based solutions, SPC Connect and ACT365. ACT365 is Vanderbilt's platform for access control and video management. SPC Connect is a hosted cloud-based solution designed specifically for installers to monitor, manage and maintain SPC panels remotely from any location. Cybersecurity Protection Both these solutions have won a wealth of trophies between them such as Benchmark Innovation, GIT Security, PSI Premier and Detektor International awards. Designed to excel in several sectors, both have earned stripes and praise for excellence in banking and retail in particular. Vanderbilt SPC intrusion system is also known for its cybersecurity protections The Vanderbilt SPC intrusion system is also known for its cybersecurity protections and the bespoke communication platform, FlexC, that was built from the ground up with cybersecurity in mind. Open access control platforms ACT Enterprise and SiPass integrated (a product made by Siemens AG) will also be available for demonstrations. Both access control platforms are renowned for their integrations. ACT Enterprise integrates with Vanderbilt's SPC, as well as world-renowned brands like Milestone, Hikvision and KONE to name a few. Most recently, Bluetooth Low Energy readers and Biometric fingerprint readers have been released by Vanderbilt in conjunction with ACT Enterprise 2.10. User-centric SiPass Integration SiPass integrated, a powerful open access control management software, scales from small to large, complex deployments. The user-centric design of SiPass delivers ease of operation and maintenance, with self-explanatory and straightforward menu structures and buttons. Another striking feature is its ability to replace traditional keycards with Android and iOS mobile devices, or wearables like Apple Watch and Android Wear. This feature addresses the game-changing shift toward smartphone technology. ComNet will also highlight their specialty in the transmission and networking aspect of data, video and audio, and their solutions' ability to work seamlessly across any of the three standard communications media, as well as in multiple network architectures. All ComNet products come with a lifetime warranty and "Made in the USA" quality, making ComNet an excellent choice for all single-source solutions for any transmission product needs. DNA Fusion access control software DNA Fusion, seamlessly connects with security technologies — including video, biometrics Open Options will join their ACRE sister-companies, making their debut at Intersec, to showcase their powerful DNA Fusion access control software, as well as their Mercury-based hardware. In addition, Open Options plans to highlight exciting integrations, such as video management software from Milestone, XProtect. Open Options has been a pioneer in the open platform community focused on helping customers improve security by building trust through the most connected experience. Today, the company continues to be a provider of innovative access control solutions with the experienced, highly qualified service and support teams in the industry, providing access that connects. Open Options' flagship access control platform, DNA Fusion, seamlessly connects with security technologies — including video, biometrics, wireless locks and more — to provide customers with a best-in-class security solution. Intersec Dubai takes place January 19-21, 2020. One can visit the ACRE companies at StandS1 C19.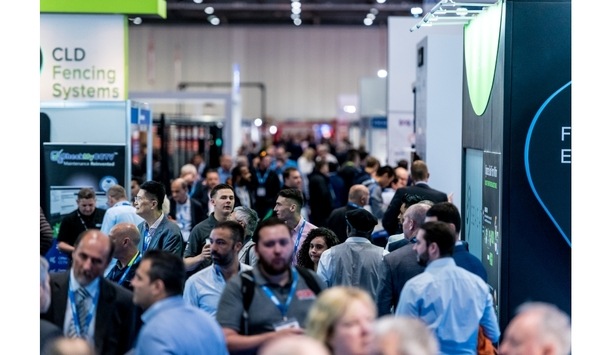 IFSEC announces IFSEC Europe to expand and enhance global standing
IFSEC hosts globally renowned security content and events, with shows in the United Kingdom, India, Bangladesh, Malaysia, Thailand, South Korea and the Philippines. Soon, the IFSEC brand will extend into mainland Europe with the launch of IFSEC Europe, a brand-new biennial security event providing a new gateway to the European integrated security market. Taking place for the first time on 20-22 September 2021 at RAI Amsterdam Convention Centre, IFSEC Europe will create a pan-European home for integrated security, fire safety and intelligent buildings professionals in one of Europe's most dynamic and accessible capitals. IFSEC Europe IFSEC has established itself as a widely-respected hub for launching products and solutions Co-located alongside Intelligent Buildings Europe, the new event will complement IFSEC's flagship show IFSEC International, which will continue to take place annually at ExCeL London. This expansion is the result of a three-year research project to find the next hub for IFSEC's global security community, designed to bring the expertise, prestige and comprehensiveness of the UK show to continental Europe. IFSEC has established itself as a widely-respected hub for launching products and solutions, as well as showpiece events such as 2019's National Surveillance Camera Day. In 2019 it welcomed over 80,000 visitors across all of its events from over 120 countries. IFSEC Europe will better connect the major players in security manufacturing and distribution with key end-users, installers, integrators and consultants across mainland Europe. Source products and discover insights at IFSEC Responding to shifts in the European and global economy, IFSEC Europe offers UK, continental and international security professionals a platform from which to penetrate the European market. It's a unique opportunity for firms to source products, discover insights and generate new business connections in one of Europe's largest conference venues. IFSEC Europe will extend the IFSEC brand into a vibrant market" Moreover, RAI Amsterdam could not be better placed to accommodate the new event. Just fifteen minutes from the major hub at Schiphol Airport and boasting its own railway station, the venue offers convenient links to one of Europe's most celebrated business centres and tourist destinations. IFSEC International security event Gerry Dunphy, Strategy Director of IFSEC International said, "IFSEC Europe will extend the IFSEC brand into a vibrant market to parallel and complement the London-based IFSEC International, which will remain IFSEC's centre-piece event. It will provide a much-needed hub for the European security industry, and create a new entry point for the European market for the UK-based firms that already attend IFSEC International." Gerry adds, "Amsterdam is centrally-located and easily-accessible, making it the ideal location for a pan-European security event. In addition, it's a beautiful, dynamic and exciting city in which we've been working to launch an event since 2017, so it's a joy to finally announce a major event there." Integrated security tradeshow IFSEC International in London remains the most important event for the UK security market" Simon Young, Event Director of IFSEC International said, "We're thrilled to announce this addition to the IFSEC portfolio. IFSEC International in London remains the most important event for the UK security market, but we feel this expansion into Amsterdam meets an urgent need for a sophisticated, comprehensive integrated security tradeshow in the European market." The event is being launched in conjunction with some of IFSEC's existing premier partners, including CSL, Texecom, UTC, Vanderbilt, Dahua and Euralarm, speaking to the high confidence these major security industry players have in the IFSEC brand. Partnership with CSL Pascal Zeegers, Director, CSL Benelux said "CSL is excited to be a part of the launch of IFSEC Europe at the RAI Amsterdam in 2021. We already have strong partnerships in the Benelux region and are rapidly growing our customers in the wider European areas, so the timing is perfect." He adds ,"As a long standing IFSEC Premier Partner, CSL understands the value and legacy of a global brand such as IFSEC, so this new addition to the portfolio, in a major European destination, is welcome. I look forward to meeting all our customers in Amsterdam for what promises to be a rich and engaging event for the security and fire safety sectors.'' Vanderbilt and Comnet to engage at IFSEC Europe IFSEC has been important for Vanderbilt and ComNet in reaching our UK customers" Sam Lord, Events Manager Vanderbilt International (UK) Limited, said ''IFSEC Europe is a new opportunity for Vanderbilt and ComNet to engage with our key European commercial partners in one of the world's favourite cities, and an exciting prospect for us to showcase our world leading technologies. IFSEC has been important for Vanderbilt and ComNet in reaching our UK customers and we welcome this strategic decision to expand the show's influence into Europe.'' Jim Ludwig, Managing Director, Texecom Ltd., said ''Texecom is pleased to endorse and support the news that IFSEC Europe is coming to Amsterdam in September 2021. We have strong business partnerships across the whole of Europe so an event of IFSEC's stature coming across to the Continent provides us with an excellent opportunity to meet with our partners and colleagues from key European markets. Texecom has enjoyed a long association with IFSEC for many years supporting various events in the UK, South East Asia and India so we're looking forward to being a major participant at IFSEC Europe 2021.'' Euralarm and Carrier excited about IFSEC Europe Martin Harvey, President, Euralarm, said ''Euralarm is excited to hear that IFSEC is coming to Amsterdam in 2021. As a dedicated and committed European organisation focused on the fire and security sectors, the event will provide us with a significant opportunity to engage with industry and market stakeholders in a truly focused way.'' We are excited to learn that IFSEC is taking a strategic decision to expand into Europe" Kris Somers, Strategic Marketing & Communications Director, Carrier, said "We are excited to learn that IFSEC is taking a strategic decision to expand into Europe. As a long standing participant to IFSEC in London, we welcome the launch of IFSEC Europe in Amsterdam in 2021. It will provide an opportunity for leading stakeholders to engage with customers in a highly focused environment. As a global fire and security company providing the technology and solutions that protect and save lives, Carrier looks forward to exploring the potential this event has to offer." Dahua and BSIA promote IFSEC Europe Lilia Zhang, General Manager, Dahua UK Limited, said ''Dahua is fully supportive of the launch of IFSEC Europe in Amsterdam. We have a proven and successful relationship with IFSEC in the UK so we're excited to see this new development arriving in 2021." Mike Reddington, CEO, BSIA, said ''BSIA and IFSEC have a strong and long-standing relationship which goes back many years, so we're naturally excited to support the launch of IFSEC Europe in 2021. In view of the UK security industry's export relationship with Europe, it is vital that its official trade association is taking a leading role at this new event and we look forward to working with our members at IFSEC Europe in Amsterdam.''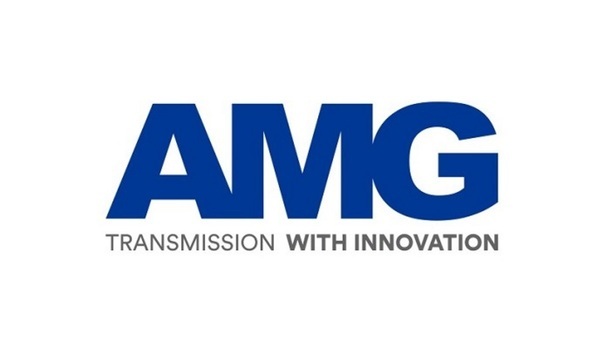 AMG set to promote British designed and manufactured products to markets around the world
AMG, the ISO 9001:2015 approved UK manufacturer and global provider of environmentally robust fibre, analogue, IP/Ethernet, wireless & hybrid communication transmission solutions, has announced the start of a global growth plan. Capitalising on significant new external investment, AMG plans to promote its British designed and manufactured products to markets around the world. There will be investment to significantly increase the AMG product range, to increase its technical and sales resource and team-up with partners around the world. As part of this process, the company announced that the driving force for growth will be steered by new MD, Steve Clarke, working alongside the existing management team. A well-known and respected security industry figure, Steve's 30 years' experience spans senior management roles at market leading video transmission manufacturing companies, including COE, GE companies IFS and Fiber Options and most recently, ComNet. We'll be looking to expand the company's product portfolio and core technologies" Recruiting expertise to broaden sales Talking about his objectives as new MD, Steve said: "I'm really excited about developing the prospects for AMG's potential for growth. With that aim in mind, I'll be looking to build upon AMG's current successes and develop the business to become a truly global brand. "We'll be looking to expand the company's product portfolio and core technologies and recruit expertise to broaden the depth of customer sales and technical support. In essence, the aim will be to secure a solid platform with which to further expand the depth of AMG's market penetration." "AMG has an acknowledged reputation as a great British manufacturer and, by complementing its unrivalled technology offer with an enhanced commercial and sales bias, I'll be looking to develop the company's customer base and take the business into new and exciting market sectors. We will take AMG from having been the best kept industry secret, to the global supplier of choice."
Featured white papers
A blind spot in governance, risk and compliance
Download
H.265 High Efficiency Coding: Video compression for security applications
Download
How to overcome the storage challenges of adopting surveillance AI
Download