D-Link CCTV Power supplies & batteries
(1)
Browse CCTV Power supplies & batteries
Power supply & battery products updated recently


Surge protection for security installations: 2017 saw increased investment
In 2017, DITEK saw how power surges from the many natural disasters that took place damaged many businesses. In a natural disaster, or even everyday business operations, a facility's entire investment in security, life safety and surveillance systems technology can be disabled or rendered useless in a few seconds. Surge protection solutions can mitigate those risks and protect security investments. Proactive approach to risk mitigation Throughout 2017, we also witnessed a change in how enterprises view surge protection, which included how investments are being made in surge protection to protect valuable security, life safety and surveillance systems, while also reducing downtime, manpower costs, liability vulnerabilities, and possibly compliance issues that can force businesses to actually cease operations. Effective security management is about mitigating risks. But risks cannot be mitigated without a proactive approach. Enterprises and integrators, who take the time to assess risk and to develop a strategy to incorporate effective detection, deter and response criteria to protect physical assets will be successful in 2018. 2018 and beyond That strategy includes designing surge protection into new security systems, while also adding surge protection to existing systems. Enterprises and security integrators who implement a surge protection strategy during security planning processes – or after – will be exercising prevention and mitigation, and they will be successful in 2018 and beyond. Surge protection devices have an untapped potential for enterprise surveillance and security systems In 2017, Ditek continued to offer security end users a solid surge protection solution. We also successfully educated system integrators, who are seeking value-added products or services to incorporate into their portfolios, on the importance of surge protection devices. Educating security integrators We believe that surge protection devices have an untapped potential for enterprise video surveillance and security systems, because they can and do meet safety and security challenges that have been rarely identified in the past. We are looking forward to 2018, when we will continue to develop new surge protection products – including a new product engineered to protect up to twelve individual fuel dispensers, which is critical to the financial operation of convenience stores. We will also continue to educate security integrators about the importance of including surge protection in the design/build RFP, to not only secure an enterprise's valuable security equipment, but also to help integrators to differentiate their capabilities and knowledge from the competition.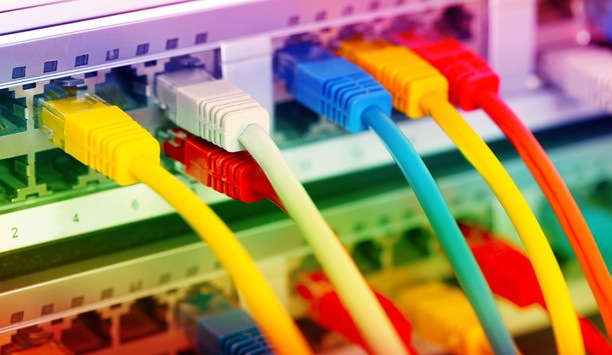 Adaptive transmission systems evolve with advanced communications
The security market in 2016 saw an uptick in the economy, the introduction of new technologies, increased compliance requirements in key verticals, and rising concerns over the need for greater security. Users interested in upgrading or deploying new systems consistently chose networked system platforms. This trend further drove the demand for adaptive transmission solutions as a means of repurposing existing analogue infrastructure to accommodate IP devices on a networked platform. As this migration accelerated, product feature sets continued to evolve with the inclusion of advanced communications that let you monitor, control and report power/diagnostics from anywhere. These new products have also helped to stimulate new business opportunities for integrators by expanding their service offerings to include remote monitoring of these devices as a new source of recurring monthly revenue (RMR). PoE and adaptive transmission solutions In last year's 2016 forecast, we discussed the integration trend and how PoE and adaptive transmission solutions with network communications were rapidly gaining traction and market share. As the year progressed, the trend increased with customers migrating towards systems that provided more data, faster transmission rates and more versatility, and accessibility anytime from anywhere. Altronix responded with more advanced product solutions. This growing trend makes it more critical than ever for the core power and transmission infrastructure that make up the foundation of these systems to include network communications for true integration. As effective and efficient as integrated IP systems have become, the cost to upgrade or install new networked systems can be prohibitive. In 2017, security professionals will require expanded options to capitalise on existing infrastructure while accommodating IP devices with new levels of performance. These new products will greatly reduce installation and maintenance costswhen deploying orupgrading systems We will see the introduction of new products that offer greater levels of integration with bundled capabilities such as PoE, network switches, versatile adaptive transmission capabilities to accommodate different types of cabling, greater bandwidth and speed, and management capabilities. These new products will greatly reduce installation and maintenance costs when deploying or upgrading systems. Altronix 2016 business overview Altronix's evolution as a designer and manufacturer of versatile power supplies and accessories – and the addition of innovative PoE and adaptive transmission solutions with network communications – was significant in 2016. We have continued to deliver new products incorporating advances in power and communication technologies that solve real-world installation issues with the highest levels of performance and cost-efficiency. One of the most significant technologies contributing to our extensive portfolio of power and adaptive transmission products is our innovative LINQ™ Technology, which provides remote control of power, along with monitoring and reporting of diagnostics from anywhere you have internet access. LINQ completes the network communication cycle for networked systems by providing true integration for power supply and adaptive transmission products that are the foundation of every system. Altronix will continue to design, manufacture and introduce new power and adaptive transmission solutions in 2017 that live up to our longstanding reputation for outstanding quality, performance and reliability. See the full coverage of 2016/2017 Review and Forecast articles hereSave Save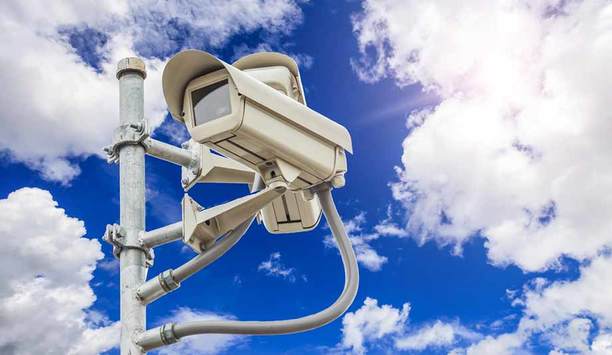 Extenders convert media for longer video distance runs
IP/PoE systems eliminate the need for local power, thus saving installation costs Cost considerations are an important reason to use existing installed cable as part of a new system infrastructure. Extenders in the form of media converters can help. For almost three decades, video surveillance systems existed in the form of analogue systems. Video coaxial cable was the primary method of transmission with a limited distance of about 750 feet. Analogue systems required separate power supply located at each security camera site. Today, new technology often solves one problem and creates another. Internet Protocol/Power over Ethernet (IP/PoE) systems eliminate the need for local power supply, thus saving installation costs. The drawback is the restriction to only 328 feet and the required use of Cat 5e or above cable. Extended transmission distance So tens of thousands of video surveillance cameras are waiting to be converted to IP, and have been transmitting over coax at distances two-and-a-quarter-times greater than the Ethernet limit. The advent of extenders helps to solve this problem. In addition, the use of extenders for Cat cable and even single-pair alarm wire helps to add to the types of IP/PoE conversions while extending distance as far as three thousand feet. Tens of thousands of camerasare waiting to be converted to IP,and have been transmitting overcoax at distances two-and-a-quarter-times greater than theEthernet limit Considerations while using extenders Use of extenders requires taking several considerations into account. First and most important is a careful reading of specifications. A statement can be true while not applying to your applications. Let's take IP/PoE transmission over coax as an example. A manufacturer's product can state it has this feature and will meet your transmission requirement of X number of thousand feet. However, a careful reading reveals that achieving this requires RG 6 cable while you have RG 59 installed. You need to maintain a 100Mbps bandwidth and provide your cable with 12.95 watts of power. But as both bandwidth and power decrease with distances obtainable from many types of extensions, you realise that both are much less at the extended distance you require. In short, just depending on a product to make a simple specification statement is not enough when it comes to infrastructure considerations and especially with regards to extenders. Save Save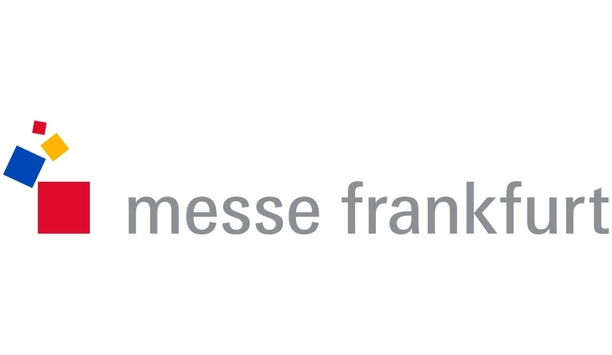 Messe Frankfurt New Era announces details of six pavilions for buyers to locate security products at Secutech 2019
Asia's security industry is once again beginning to shift its attention towards Taipei, as preparations continue ahead of the 22nd edition of Secutech. As anticipation continues to build, the fair's organisers announce details of six pavilions that will allow buyers to easily locate high quality products as well as the most relevant OEM and ODM partners for their businesses. Speaking about the benefits that the pavilions will bring, Ms Regina Tsai, Deputy General Manager of Messe Frankfurt New Era Business Media Ltd, said: "Technologies such as artificial intelligence, the internet of things, robotics and biometrics have applications across many different vertical markets. The six pavilions will encourage cross-sector partnerships and highlight real-world business applications of some of these technologies." Ideal starting point Best-in-class building, factory and mobility products will be on offer across the zones as well as pioneering cybersecurity and surveillance solutions "The market for tailor made security solutions in verticals such as transportation and factory is also continuing to grow, so we are delighted that we will be welcoming established brands with strong R&D capabilities that can accommodate the market." The coming edition of the show will take place from 8 – 10 May 2019 at the Taipei Nangang Exhibition Centre. In 2018, the fair attracted 427 exhibitors to over 22,000 sqm of exhibition space. With similar numbers expected at the upcoming edition, the six pavilions will provide an ideal starting point for trade visitors to carry out their sourcing and networking. Best-in-class building, factory and mobility products will be on offer across the zones as well as pioneering cybersecurity and surveillance solutions. Details of the six pavilions are listed below: AI and Software Pavilion As artificial intelligence continues to offer greater accuracy and operational efficiencies, the global demand for video analytics and recognition technologies has grown. With this market in mind, the AI + Software Pavilion will host the latest related innovations from a variety of AI specialists, including AiUnion, eRay, Lips, SkyREC, and TDV. Among the technologies to be showcased are facial recognition systems, license plate recognition systems, behaviour and gesture recognition systems, speech recognition systems, big data analytics software and more. Cyber security Pavilion A growing number of endpoint devices including security cameras and access control panels are being interconnected through the IoT A growing number of endpoint devices including security cameras and access control panels are being interconnected through the IoT. This has in turn created a need for adequate cybersecurity provisions to ensure network security. Cutting-edge solutions that achieve this goal will be housed at the Cybersecurity Pavilion, including the likes of cloud security, risk remediation solutions, and network & endpoint security systems. Smart Factory and Industrial Safety Pavilion The applications of machine vision systems in factory and industrial settings are growing. Not only can the systems secure site perimeters and ensure worker safety, but they can also reduce labour costs and improve productivity. The Smart Factory & Industrial Safety Pavilion will allow trade visitors to delve into the latest developments in this field, by connecting them with top-notch suppliers of workplace monitoring systems, personnel identification systems, access control systems, smart patrol systems and more. Smart Living Pavilion Utilising the IoT to establish smart communities is a growing concept across Asia. Subsystems in buildings and homes can now be interlinked and controlled from centralised hubs in order to create smart homes and buildings. An international line up of brands with expertise in this field, including the likes of Full Enterprise, Jinlong, Link Savvy, Silicon Labs, Sonas, TUTK, Uhikari Technology, and Umbo CV have confirmed their participation at the Smart Living Pavilion, to showcase a selection of facial recognition, voice command, and deep learning technologies for smart living, elderly care and the smart hotel sector. Smart Parking Pavilion These products have been in increasing demand because of crowded urban environments placing a premium on parking spaces AMTK, D-Link, Nietzsche, Smartway and Smart Living will join other suppliers at the Smart Parking Pavilion with the latest number plate recognition systems, parking management systems and real-time street parking solutions. These products have been in increasing demand because of crowded urban environments placing a premium on parking spaces. Mixed-use buildings such as shopping complexes, commercial buildings and hospitals are also requiring increasingly sophisticated car park management systems. Smart Transportation Pavilion Cities around the world are adopting smart transportation systems to overcome traffic congestion, increase road safety, and improve public transportation efficiency. To accommodate this growing sector, a selection of innovative 'smart' solutions for road, railway, petrol stations, and fleet management will be available at the Smart Transportation Pavilion from brands such as Axiomtek, D-Link, Korenix, Lantech and TIBBO. Protection of buildings Secutech will take place from 8 – 10 May 2019 at the Taipei Nangang Exhibition Centre. The fair is organised by Messe Frankfurt New Era Business Media Ltd and is part of a global network of Safety Security and Fire trade fairs. Safety and security are increasingly important basic needs and, therefore, stand for a growing global market. With thirteen trade fairs, congresses and forums around the world, Messe Frankfurt brings together demand and supply worldwide with progressive, connected products, applications and services focusing on commercial security and the protection of buildings, spaces and people. The Safety, Security & Fire business cluster offers access to the dynamic markets of the Arabian Peninsula, Asia, Europe and South America.
D-Link unveils mydlink Pro Wire-Free Camera Kit for ultra-easy and flexible home surveillance
D-Link has unveiled its first 100% wire-free camera kit, the mydlink Pro Wire-Free Camera Kit (DCS-2802KT-EU), offering customers a flexible full home surveillance experience, without the inconvenience of needing to drill holes for cables or place cameras near a power source. Powered by high capacity lithium batteries which allow months of operation without the need to recharge, the cameras can be placed virtually anywhere one might need them. The cameras feature 1080p Full HD video and built-in night vision, making them ideal for 24/7 surveillance both indoors and out. With the free mydlink app, owners can monitor and protect their homes from their mobile device, and receive automatic notifications Consisting of two wire-free cameras and a hub, the compact camera kit is designed to be discreet and easy to setup without compromising on functionality. The hub supports four cameras, so customers can expand the coverage of their surveillance system as needed. Monitoring homes via mobile "At D-Link we believe technology should be intuitive, uncomplicated and unobtrusive. People who want to ensure the safety of their property and loved ones shouldn't have to concern themselves with extra home DIY projects, compromises around where they can place the cameras, or an unattractive tangle of wires ruining their home décor," said Kevin Wen, President of D-Link Europe. "These cameras feature all the functionality customers expect from an advanced home security system, but with greater flexibility than ever before," continued Wen. With the free mydlink app, owners can monitor and protect their homes from their mobile device, and receive automatic notifications of unusual activity on their property. The cameras' moving object detection together with a PIR motion sensor greatly reduces the chance of false alarms, so when you are notified via the app you know something's actually moving, rather than being disturbed by falling rain or passing clouds. Unlimited video storage for 14 days Purchase of the camera includes 12 months' Premium Cloud Recording plan, which stores unlimited motion triggered videos for up to 14 days Purchase of the camera includes 12 months' Premium Cloud Recording plan (43.99GBP), which stores unlimited motion triggered videos for up to 14 days. Alternatively, the cameras support local recording to an on-board SD card slot or to private and secure cloud storage. Captured video can be played back directly from the cloud or downloaded, and the two-way audio feature enables people to both listen and talk through the camera through their mobile device. Full compatibility with Alexa and Google Assistant enables owners of these cameras and compatible connected streaming devices such as Google Chromecast and Amazon Fire TV Stick, to use voice commands to access live feeds to monitor their homes. Key benefits of the camera: 100% wire-free - for true flexibility cameras can be placed indoors or outdoors without the need to drill holes through walls or install close to a power source Extended battery life - ultra low standby power consumption provides months of operation between charges Cloud recording included - includes 12 months Premium Cloud Recording plan (worth €49.99), which stores unlimited motion triggered videos for up to 14 days Expandable - The hub supports up to four wire-free cameras, so you can add additional cameras when needed High quality camera - high-quality 1080p Full HD resolution provide a clear picture of your home or business Night vision - integrated night vision allows you to see up to 7.5 metres even in complete darkness Optional local storage - integrated microSD card slot and USB port allow you to store videos locally Advanced motion detection - smart moving object detection together with PIR motion sensor to greatly reduce false alarms Smart home compatible - works with mydlink Smart Home devices, Amazon Alexa, the Google Assistant and IFTTT Two-way audio - allows customers to listen to sounds near each camera and talk through each camera via their mobile device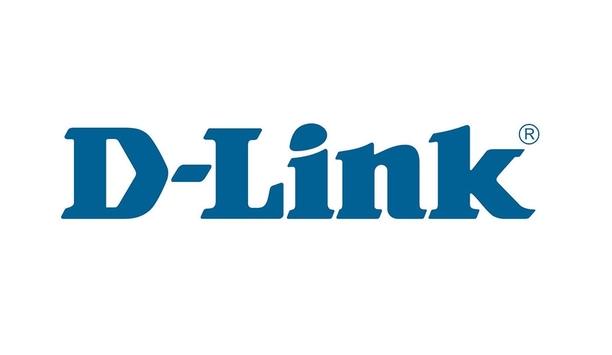 D-Link launches three high-performance Industrial Gigabit Switches for Smart city, government and local authorities
D-Link, the multinational networking equipment manufacturer, has today announced its latest ruggedized, high-performance switches - the DIS-100G, DIS-300G and DIS-700G Series Industrial Gigabit Switches. These have been designed specifically to support the rising demand for smart city applications, industrial automation and the growing adoption of Industry 4.0 techniques. For government, local authorities, transport operators, and the construction companies and system integrators that support them, the series of switches are designed to be simple to install and deliver long service with low maintenance requirements. For smart city applications - such as city-wide surveillance, universal outdoor wireless, and two-way communication for autonomous vehicles - this new breed of semi-industrial outdoor switches feature superior environmental specification compared to commercial network switches. The switches feature high EMI/EMC rejection enabling them to survive in high EMI environments such as welding bays Wide temperature ranges The DIS-100G, DIS-300G and DIS-700G switches withstand wide temperature ranges (-40° to 75°C), vibrations and shock. This makes them ideal for outdoor deployment in curb-side compartments, whether in a frigid or tropical environment. This hardened, robust design, combined with high availability network features, enables these switches to reliably perform their vital role in the network infrastructure without the need for costly air conditioning and vibration isolation enclosures. With intelligent Quality of Service and advanced security, the DIS-700G-28XS with 10 Gigabit connectivity perfectly complements the range in the aggregation layer. For industrial purposes, particularly automation, the switches feature high EMI/EMC rejection enabling them to survive in high EMI environments such as welding bays and support fast network recovery under 20ms to reduce downtime. DIS-100G Series switches DIS-100G Series switches are an excellent entry-level Ethernet switch for industrial environments. These unmanaged switches offer plug and play installation, ideal for network edge deployment. The DIS-100G switches come in three variants: the DIS-100G-5W, DIS-100G-5SW, and DIS-100G-5PSW, giving customers the autonomy to choose the switch that best fits their network needs and requirements. Most notably, the DIS-100G-5PSW is compliant with the IEEE 802.3at PoE+ standard, delivering up to 30 watts power per port along with data on standard Ethernet cabling. This capability eliminates the need for additional wiring to power transducers, which significantly simplifies installations. All DIS-100G Unmanaged Switches provide at least 4 Gigabit Ethernet ports and are designed for supporting standard industrial applications without complex setup to make the network truly plug and play. The DIS-100G Series of switches includes: DIS-100G-5W 5 x 10/100/1000BaseT ports DIS-100G-5SW 4 x 10/100/1000BaseT ports 1 x SFP port DIS-100G-5PSW 4 x 10/100/1000BaseT PoE ports 1 x SFP port IEEE 802.3af/at, 120W PoE budget DIS-300G managed switches enable greater and more granular configuration options for industrial and smart city applications DIS-300G Series switches The DIS-300G managed switches enable greater and more granular configuration options for industrial and smart city applications. This includes remote monitoring of performance, fine-grained configuration of data flows and Quality of Service (QoS) to prioritise vital data. For city-wide surveillance applications. For instance, VLAN can isolate confidential data such as CCTV images and confidential data from other less sensitive data. Like the DIS-100G series, the 300G series comes in three variants to give customers flexibility around their requirements: the DIS-300G-12SW, DIS-300G-8PSW and DIS-300G-14PSW. Like the DIS-100G-5PSW, the DIS-300G-8PSW and DIS-300G-14SPW switches are PoE switches. The DIS-300G Series of switches includes: DIS-300G-12SW 8 x 10/100/1000BaseT ports 4 x SFP ports DIS-300G-8PSW 4 x 10/100/1000BaseT PoE ports 2 x 10/100/1000BaseT ports 2 x SFP port IEEE 802.3af/at, 120W PoE budget DIS-300G-14PSW 8 x 10/100/1000BaseT PoE ports 2 x 10/100/1000BaseT ports 4 x SFP ports IEEE 802.3af/at, 240W PoE budget DIS-700G-28XS L2+ Gigabit Managed Switch is a 28-port aggregation switch with 10 Gigabit uplinks DIS-700G Series switch Equipped with intelligent QoS features including SPQ, WRR, and SPQ+ WRR scheduling schemes to support traffic shaping and bandwidth management, the DIS-700G-28XS L2+ Gigabit Managed Switch is a 28-port aggregation switch with 10 Gigabit uplinks. Comprehensive network redundancy features with fast fault recovery, together with advanced security features such as port-level security and malicious traffic prevention, provide industrial-grade reliability and protection. Additionally, VLAN support provides another layer of security through segmentation and isolation. The DIS-700G series provides high overall throughput and reduces the response time for time-sensitive video, voice and data applications, which may be crucial in city-wide surveillance scenarios. The DIS-700G Series includes: DIS-700G-28XS 24 x 10/100/1000BaseT ports 4 x 10G SFP+ ports
Featured white papers
A blind spot in governance, risk and compliance
Download
H.265 High Efficiency Coding: Video compression for security applications
Download
How to overcome the storage challenges of adopting surveillance AI
Download