Altronix CCTV Power supplies & batteries
(4)
Browse CCTV Power supplies & batteries
Power supply & battery products updated recently


Surge protection for security installations: 2017 saw increased investment
In 2017, DITEK saw how power surges from the many natural disasters that took place damaged many businesses. In a natural disaster, or even everyday business operations, a facility's entire investment in security, life safety and surveillance systems technology can be disabled or rendered useless in a few seconds. Surge protection solutions can mitigate those risks and protect security investments. Proactive approach to risk mitigation Throughout 2017, we also witnessed a change in how enterprises view surge protection, which included how investments are being made in surge protection to protect valuable security, life safety and surveillance systems, while also reducing downtime, manpower costs, liability vulnerabilities, and possibly compliance issues that can force businesses to actually cease operations. Effective security management is about mitigating risks. But risks cannot be mitigated without a proactive approach. Enterprises and integrators, who take the time to assess risk and to develop a strategy to incorporate effective detection, deter and response criteria to protect physical assets will be successful in 2018. 2018 and beyond That strategy includes designing surge protection into new security systems, while also adding surge protection to existing systems. Enterprises and security integrators who implement a surge protection strategy during security planning processes – or after – will be exercising prevention and mitigation, and they will be successful in 2018 and beyond. Surge protection devices have an untapped potential for enterprise surveillance and security systems In 2017, Ditek continued to offer security end users a solid surge protection solution. We also successfully educated system integrators, who are seeking value-added products or services to incorporate into their portfolios, on the importance of surge protection devices. Educating security integrators We believe that surge protection devices have an untapped potential for enterprise video surveillance and security systems, because they can and do meet safety and security challenges that have been rarely identified in the past. We are looking forward to 2018, when we will continue to develop new surge protection products – including a new product engineered to protect up to twelve individual fuel dispensers, which is critical to the financial operation of convenience stores. We will also continue to educate security integrators about the importance of including surge protection in the design/build RFP, to not only secure an enterprise's valuable security equipment, but also to help integrators to differentiate their capabilities and knowledge from the competition.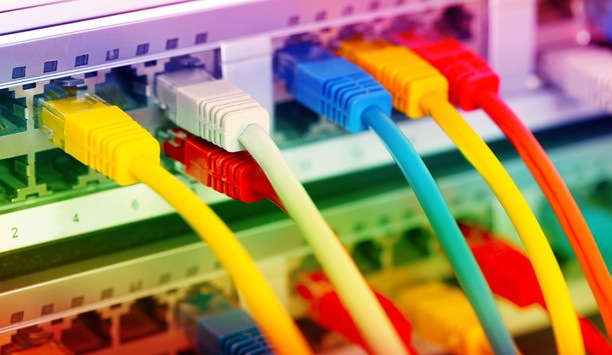 Adaptive transmission systems evolve with advanced communications
The security market in 2016 saw an uptick in the economy, the introduction of new technologies, increased compliance requirements in key verticals, and rising concerns over the need for greater security. Users interested in upgrading or deploying new systems consistently chose networked system platforms. This trend further drove the demand for adaptive transmission solutions as a means of repurposing existing analogue infrastructure to accommodate IP devices on a networked platform. As this migration accelerated, product feature sets continued to evolve with the inclusion of advanced communications that let you monitor, control and report power/diagnostics from anywhere. These new products have also helped to stimulate new business opportunities for integrators by expanding their service offerings to include remote monitoring of these devices as a new source of recurring monthly revenue (RMR). PoE and adaptive transmission solutions In last year's 2016 forecast, we discussed the integration trend and how PoE and adaptive transmission solutions with network communications were rapidly gaining traction and market share. As the year progressed, the trend increased with customers migrating towards systems that provided more data, faster transmission rates and more versatility, and accessibility anytime from anywhere. Altronix responded with more advanced product solutions. This growing trend makes it more critical than ever for the core power and transmission infrastructure that make up the foundation of these systems to include network communications for true integration. As effective and efficient as integrated IP systems have become, the cost to upgrade or install new networked systems can be prohibitive. In 2017, security professionals will require expanded options to capitalise on existing infrastructure while accommodating IP devices with new levels of performance. These new products will greatly reduce installation and maintenance costswhen deploying orupgrading systems We will see the introduction of new products that offer greater levels of integration with bundled capabilities such as PoE, network switches, versatile adaptive transmission capabilities to accommodate different types of cabling, greater bandwidth and speed, and management capabilities. These new products will greatly reduce installation and maintenance costs when deploying or upgrading systems. Altronix 2016 business overview Altronix's evolution as a designer and manufacturer of versatile power supplies and accessories – and the addition of innovative PoE and adaptive transmission solutions with network communications – was significant in 2016. We have continued to deliver new products incorporating advances in power and communication technologies that solve real-world installation issues with the highest levels of performance and cost-efficiency. One of the most significant technologies contributing to our extensive portfolio of power and adaptive transmission products is our innovative LINQ™ Technology, which provides remote control of power, along with monitoring and reporting of diagnostics from anywhere you have internet access. LINQ completes the network communication cycle for networked systems by providing true integration for power supply and adaptive transmission products that are the foundation of every system. Altronix will continue to design, manufacture and introduce new power and adaptive transmission solutions in 2017 that live up to our longstanding reputation for outstanding quality, performance and reliability. See the full coverage of 2016/2017 Review and Forecast articles hereSave Save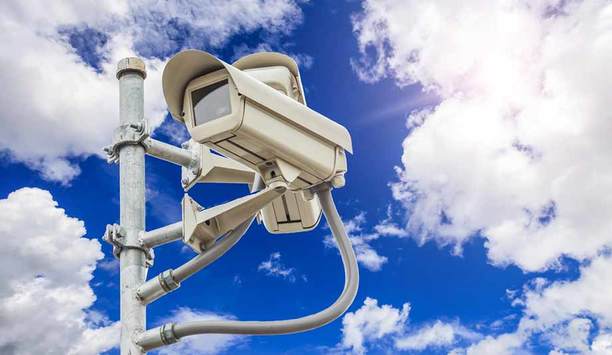 Extenders convert media for longer video distance runs
IP/PoE systems eliminate the need for local power, thus saving installation costs Cost considerations are an important reason to use existing installed cable as part of a new system infrastructure. Extenders in the form of media converters can help. For almost three decades, video surveillance systems existed in the form of analogue systems. Video coaxial cable was the primary method of transmission with a limited distance of about 750 feet. Analogue systems required separate power supply located at each security camera site. Today, new technology often solves one problem and creates another. Internet Protocol/Power over Ethernet (IP/PoE) systems eliminate the need for local power supply, thus saving installation costs. The drawback is the restriction to only 328 feet and the required use of Cat 5e or above cable. Extended transmission distance So tens of thousands of video surveillance cameras are waiting to be converted to IP, and have been transmitting over coax at distances two-and-a-quarter-times greater than the Ethernet limit. The advent of extenders helps to solve this problem. In addition, the use of extenders for Cat cable and even single-pair alarm wire helps to add to the types of IP/PoE conversions while extending distance as far as three thousand feet. Tens of thousands of camerasare waiting to be converted to IP,and have been transmitting overcoax at distances two-and-a-quarter-times greater than theEthernet limit Considerations while using extenders Use of extenders requires taking several considerations into account. First and most important is a careful reading of specifications. A statement can be true while not applying to your applications. Let's take IP/PoE transmission over coax as an example. A manufacturer's product can state it has this feature and will meet your transmission requirement of X number of thousand feet. However, a careful reading reveals that achieving this requires RG 6 cable while you have RG 59 installed. You need to maintain a 100Mbps bandwidth and provide your cable with 12.95 watts of power. But as both bandwidth and power decrease with distances obtainable from many types of extensions, you realise that both are much less at the extended distance you require. In short, just depending on a product to make a simple specification statement is not enough when it comes to infrastructure considerations and especially with regards to extenders. Save Save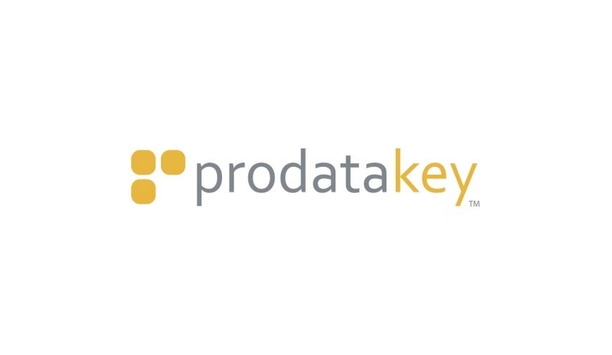 ProdataKey to host Cloud Access Summit for dealers, integrators and security professionals
ProdataKey (PDK), an innovator of cloud-based networked and wireless access control products and services, will host the second annual Cloud Access Summit on June 13, 2019 in Salt Lake City, UT. This exclusive event for dealers, integrators and security professionals offers a day packed with educational sessions focusing on the hottest industry trends and topics related to cloud access and its many complementary technologies, presented by executives and thought leaders representing a cross-section of the security industry. Novel integration options Sponsors include Altronix, Digital Watchdog (DW), Assa Abloy and Savance Sessions will address the security of the cloud, novel integration options, applications for new technologies, the business impact of cloud security solutions and much more. Sponsors include Altronix, Digital Watchdog (DW), Assa Abloy and Savance. Conference organiser, ProdataKey, is thrilled to welcome the event's keynote speaker Dell Loy Hansen, Founder and Chief Executive Officer of the Wasatch Group. The Wasatch Group is a fully integrated real estate development, construction, property management and guarantee capital company, with holdings that include over 16,000 apartments plus commercial properties with assets totalling $4 billion dollars and employing 900 associates. As its Founder and CEO, Mr. Hansen is uniquely qualified to address the evolving state of security technologies, in both the residential and commercial sphere, as seen from the highest levels of management. Ample networking opportunities Mr. Hansen has served on the Governor's Board of Business and Economic Development for the state of Utah and on the committee for Utah's Industrial Assistance Fund. His generous philanthropy benefits a wide range of causes throughout the state. The Summit will be held from 9:00 to 5:00 pm, June 13, at the prestigious Audi Executive Club in RSL Stadium located in Sandy, UT. The agenda includes the keynote address, an industry roundtable discussion, six learning sessions, complimentary luncheon, vendor expo, participant appreciation raffle and ample networking opportunities. Physical security industry Attendance is free but preregistration is required due to space limitations Attendance is free but preregistration is required due to space limitations. For out-of-town attendees, a special room rate has been negotiated at the nearby Homewood Suites by Hilton in Draper, UT. "The cloud is transforming the physical security industry and security professionals are eager to learn how to harness its power, whether that involves selling and supporting cloud systems or managing them within their own workplace. ProdataKey is proud to build upon the success of last year's Cloud Access Summit to once again offer this free event, with the hopes that a better educated marketplace ultimately leads to a safer and more secure society," said Jeff Perri, President of ProdataKey.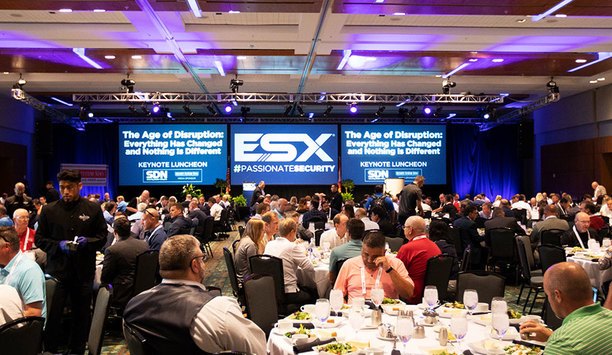 Raising the bar and exploring new strategies at ESX 2019 in Indianapolis
The Electronic Security Expo (ESX) will be held at the Indiana Convention Center, June 3-6, in Indianapolis. The show focusses exclusively on the electronic security and life safety industry, including companies that service the connected Internet of Things (IoT) space for homes and businesses. The ESX Main Stage will highlight inspirational presentations from motivational speakers, Dr. Rick Rigsby and Kevin Brown. In addition, there will be a founder of a drone security company and an Entrepreneur-in-Residence from Kleiner Perkins for OpenXchange, and a Secret Service agent for the Closing Keynote. Sharing best practices and trends In breakout sessions, colleagues and business thought leaders will share best practices, trends and opportunities that helped their own companies and careers, so that others might replicate their successes or minimise their failures. These sessions are aimed at propelling attendees to reimagine their business models and go-to-market strategies, says George De Marco, Chairman of ESX and Managing Partner for DECO Ventures LLC. Examples of breakout sessions include: CounterPoint Forum – "False Alarm Dispatches - A Real Threat or a Nuisance to the Industry?" "Top 3 Ways to Grow Your Video RMR" "5 Faster, Smarter Ways to Improve Cash Flow" "Artificial Intelligence Real Time Video Monitoring Solutions" Promoting security professionals' growth Our goal is to develop next-gen methods that deliver industry content and promote professional growth""Each year, we challenge ourselves to raise the bar of the educational sessions and main stage events," says De Marco. "One of the ways is introducing new faces and voices for the peer-developed and peer-driven educational sessions that offer best practices and identify trends, opportunities and challenges for industry professionals to consider today and in the future. Our goal is to develop next-gen methods that deliver industry content and promote professional growth as the industry pivots to the future." New entrants and disruptors are challenging traditional go-to-market strategies, causing traditional companies to rethink how they rise above the noise in a changing competitive landscape and handle new consumer buying behaviours, says De Marco. Exhibitors at ESX Exhibitors that support ESX include Interlogix (Diamond sponsor), Napco (Platinum sponsor), Alula and DMP (Gold sponsor), and ADI, Altronix, Bold Group, Essence, ICT, Quick Response, Resideo, Secura key, Security Central and WeSuite (Silver sponsors). ESX seeks to connect exhibitors with the influencers and decision-makers from companies that represent a cross section of dealers, integrators and monitoring companies in North America. The exhibit hall will be the focal point for exhibitors to showcase their latest technology in the city's impressive convention centre. The exhibit hall will be the focal point for exhibitors to showcase their latest technology in the city's convention centre "We recognise individuals and companies during the Opening Celebration that help propel the industry forward and at our VIP Event at the Indianapolis Motor Speedway," says De Marco. "During the day, there are meals around the Main Stage sessions which gather attendees around the table for casual conversation before the presentation begins." Indianapolis, home of the Indy 500, is a unique location that has a lot to offer the attendees of ESX. A special night at the Indianapolis Motor Speedway will invite a limited number of guests to share great food and drinks, to experience a trip around the track in an official pace car, and to 'kiss the bricks', a speedway tradition. Centrally located in the US, Indianapolis is a convenient convention destination for travel, whether flying or driving. Connecting with peers and colleagues Another benefit of the show is the cross-section of companies represented in the industry, whether large, medium or small There are also networking opportunities throughout the week. The Pub Crawl, an attendee favourite, is a night where long-time friends gather, and new friendships are made. "This is where the real conversations happen between peers and colleagues about real problems of running and growing a company, and solutions that can make a difference," says De Marco. Another benefit of the show is the cross-section of companies represented in the industry, whether large, medium or small players. This enables professionals to come together to connect with their peers and colleagues, allowing for deep discussions on how to grow their people, revenues and profits, including mentoring opportunities that encourage leadership development, says De Marco. The subject of finding qualified employees is top of mind for almost every industry today, especially the security industry. Sessions that address hiring and managing employees for industry professionals include "Hiring from Outside the Monitoring Industry: Surprising Resources for Great Operators" "Maximise New Employees: Why Onboarding is Critical to Their Success" "5 Tips for Effective Employee Performance Evaluations" Helping attendees to reinvent their business "Our focus is primarily on the attendee, helping them connect with suppliers, colleagues and opportunities that reimagine their businesses, so they can be stronger competitors," says De Marco. "If we can provide the right knowledge to inspire or transform the attendees to take meaningful action or implement change that helps them remain relevant, we believe we have succeeded." There will be an undercurrent of sadness at ESX this year because the industry recently suffered a loss. George Gunning, former CEO of USA Alarm Systems and one of the founding members of ESX, passed away in February. "We would be remiss if we didn't recognise his contributions and influence on the industry and ESX over the years," says De Marco. Another founding member of ESX who has passed away is John Murphy, formerly CEO of Vector Security.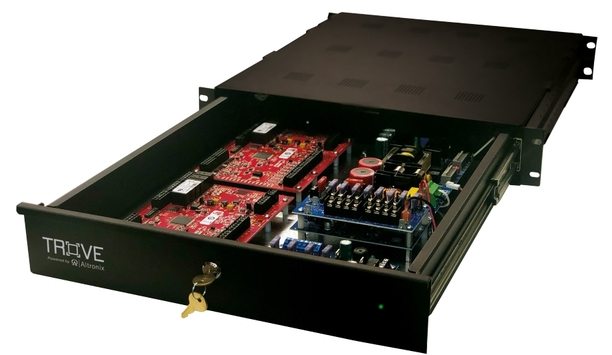 Altronix to unveil Trove Rackmount Access and Power Integration Series solutions at ISC West 2019
Altronix, globally renowned power and data transmission solutions provider for the professional security industry, is showcasing its new additions to the Trove Access and Power Integration Series here at ISC West 2019 (booth #11073). These new Trove models meet the industry's growing demand for rack-mounted configurations that save space, which is highly desirable for use in data centers and MDF/IDF locations where real estate is at a premium. Trove rackmount access controllers Trove easily combines Altronix power with access controllers from the leading manufacturers, simplifying board layout and wire management, while providing extreme flexibility and scalability. Removable backplanes allow installers to easily configure and test system configurations prior to on-site installation, reducing time and labor – and increasing profitability. Trove delivers a highly-versatile access and power integration solution that makes system design and installation easier" "Trove delivers a highly-versatile access and power integration solution that makes system design and installation easier, faster, and more cost efficient," said Alan Forman, President, Altronix Corporation. "The addition of new Trove rackmount models provides specifiers with added features in a highly desirable form factor." Altronix power solutions The new Trove rackmount models provide integrators with the versatility to combine access controllers with Altronix power solutions in the same rack drawer or install access controllers or power supplies in separate rack drawers. The new rackmount series also accommodates a backplane, which facilitates the ease of designing a custom Altronix rackmount power supply. All Trove rackmount models include an easily accessible rack drawer for quick installation and service, external power LEDs, tamper switch, cam lock and Z bracket for ease of wiring. Trove series products are manufactured in the US and backed by a lifetime warranty. Furthermore, Altronix offers a free Trove System Design Tool to further simplify product selection.
Featured white papers
A blind spot in governance, risk and compliance
Download
H.265 High Efficiency Coding: Video compression for security applications
Download
How to overcome the storage challenges of adopting surveillance AI
Download