Yu Hao Lin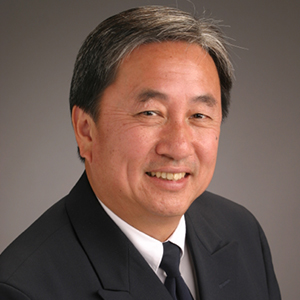 Yu Hao Lin
COO,
Rasilient Systems, Inc.
Yu Hao Lin is currently the COO of Rasilient Systems Inc. He joined Rasilient in 2016. Yu Hao brings over 40 years of experience in venture investment, as well as senior, sales, international marketing, and engineering management in the mass storage and the high speed digital communications industries. He managed businesses in mass storage and communications semiconductor devices and systems in both start-up and companies like National Semiconductors, Rockwell, and West Digital.
Round table contributions
News mentions
We live in an era of Big Data. Surrounded by a flood of information, more companies are looking for ways to analyse that information (data) and systematically extract information that can help them operate more efficiently and profitably. The data obsession has extended to the physical security industry, too, where large amounts of data have historically been a little-used byproduct of our access control and even video systems. But the picture is changing. We asked this week's Expert Panel Roundtable: What impact are data analytics having on the security market?
The new year is several weeks old, so it is safe to say that many of our New Year resolutions have fallen by the wayside. Despite the limited success of our personal resolutions, the new year is a great time to take stock, look ahead, and plan to make 2020 the best year yet. Thinking about our industry as a whole, we asked this week's Expert Panel Roundtable: What should be the security industry's "New Year's resolution?"
Cloud applications are an everyday facet of business these days, exemplified by systems such as Office 365, Salesforce.com and Dropbox. The physical security market is also embracing the cloud after overcoming some initial concerns and thanks to improvements in cloud offerings. We asked this week's Expert Panel Roundtable: which security markets are likely to embrace the cloud?
Experts sections
Featured white papers
3 reasons to migrate to a new access control system
Download
Schooling the market on education security
Download
Lawrence, Massachusetts deploys FLIR video system for safety
Download