Vince Ricco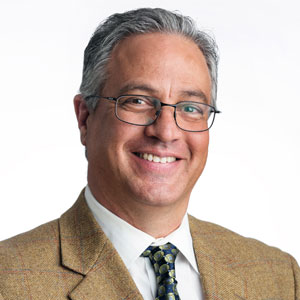 Vince Ricco
Business Development Manager,
Axis Communications
Vince Ricco is the business development manager for Axis Communications' Technology Partners Program. He is responsible for managing corporate relationships with US-based technology and cyber security solution partners. In addition to developing joint go-to-market strategies, Mr. Ricco coordinates joint distribution and integration/reseller programs with Axis technology partners as well as joint solutions presentations at Axis and partner hosted events and other opportunities. Mr. Ricco has more than three decades of experience in the technology industry, spanning network infrastructure, workflow management systems and network appliances as well as sales and marketing. He has held executive positions at Allied Telesis and founded Ready Manage, a company that specialised in city and county prison workflow and management system. He was also co-founder of Pernox, an outsourcing company for technical support staff. Mr. Ricco is often called upon as an event speaker and panelist at physical security, IT and IoT conferences, including ASIS, ISC West, Interop, and IoT Evolution. He is a member of ASIS and holds an IoT Evolution certification for cyber security.
News mentions
The V5 CAP provides security outdoors, even in areas where there is no connection to the electrical grid V5 Systems a provider of wireless portable security units, has formed a partnership with Axis Communications, the provider of networked video surveillance, to create a self-powered solution that can protect people in the outdoors. V5 Camera Adaptive Platform (V5 CAP) V5 Systems, located in Fremont, CA, has developed a solar-powered security platform that is designed for 3rd-party camera integration. Called the V5 Camera Adaptive Platform (V5 CAP), it provides an ideal portable platform for Axis surveillance cameras. It can transform virtually any Axis camera into a unit for outdoor surveillance that is not tied to the electrical grid. "It is our mission to continue to make outdoor environments safer, such as schools, sporting venues, campuses and downtown areas," stated Mazin Bedwan, President of V5 Systems. "Working with Axis allows both of our teams to enhance the security and quality of life in all the areas in which our joint solution will be deployed." Axis, which is based in Sweden, invented the world's first network camera in 1996. Since then, the company has been leading the way in video surveillance, providing security for millions of people worldwide and helping to meet the critical need for a smarter, safer world. In addition to network security cameras, the company makes video encoders, accessories and application software. Extending reach of outdoor surveillance "We are excited about our newly formed partnership with V5 Systems," said Vince Ricco, Business Development Manager, TPP, Axis Communications, Inc. "We're looking forward to collaborating to extend the reach and capability of outdoor surveillance." The V5 CAP brings security to wherever people gather outdoors, even in areas where there is no nearby connection to the electrical grid. It also brings security to areas like school campuses, city parks and large parking lots that have existing security infrastructure but have blind spots and other vulnerabilities. "Combining our technologies into a single product offering now makes it possible to deploy sophisticated security solutions in any outdoor environment worldwide" Recent trending conversations about Safe Cities have highlighted the importance of providing security in specific areas like campuses. The V5 CAP paired with Axis cameras can now provide a safer environment for students and teachers, without the costly disruption of trenching to wire the system to the grid. V5 CAP features Here are more highlights of the V5 CAP: It's a perpetual power platform weighing less than 25 pounds, making it the smallest of its kind. It can be integrated with virtually any existing camera, enabling it to monitor any outdoor area 24/7. Since the V5 units do not need to be wired to a power grid, they eliminate the need for trenching, reducing costs and saving implementation time. The units can be used to enhance existing security infrastructure or as a standalone security device that can be moved freely in outdoor environments. Communications from the platform are in real time via Wi-Fi or cellular to any smartphone, tablet or desktop computer. The platform can be rapidly deployed. Installation and configuration take less than 30 minutes. ISC West 2017 Mazin Bedwan continued, "At V5 Systems, we are eager to launch our new V5 CAP ongoing power source with our partners at Axis Communications. Combining our technologies into a single product offering now makes it possible to deploy sophisticated security solutions in any outdoor environment worldwide." As part of the new partnership, V5 Systems exhibited the V5 CAP at the Axis Sales Kickoff Event in January 2017, in Iberostar, Cancun. In attendance were over 3,000 employees and partners of Axis and employees of V5 Systems. V5 Systems will also be exhibiting with Axis at ISC West security industry trade show in April 2017
Siklu's wireless connectivity handles demanding cameras that require more bandwidth Siklu, the global market provider of millimeter-wave solutions, announces it was selected to provide a wireless connectivity solution to ensure flawless streaming for a city-wide surveillance system in downtown Fort Myers, Florida. Siklu's capacity-rich radios connect a range of Axis Communications multisensory 4K and advanced high definition PTZ cameras and an advanced video management system from IPVideo Corp., which have been strategically deployed throughout the city to monitor pedestrian and vehicular traffic. Zombicon shooting The city of Fort Myers, Fla., decided to install the surveillance system following a shooting during Zombicon, a zombie-themed art and music festival, held in October of 2015. A+ Technology & Security Solutions, based in Bay Shore, New York, completed the whole trailblazing system in just three weeks to meet the city's deadline to ensure that the new video surveillance system in place would be in place for its New Year's Eve celebrations. "We are excited to be a part of this project and to help keep the residents of Fort Myers, Florida., safe and secure," said Vince Ricco, Business Development Manager, Technology Partner Programme, Axis Communications. "Siklu's technology is easy to articulate and truly shows the value of technology." Unique capabilities Siklu's multi-gigabit, 60GHz radios were selected for this install due to a number of unique capabilities; High bandwidth, required by the multiple-stream cameras, ERPS redundancy to ensure 24/7 video coverage, and small and aesthetic form, a crucial factor in city deployments. The millimeter wave radios have proved to be ideal for urban surveillance projects, especially those requiring multi-hop relaying, as the hops serve to improve the communication between source and destination. "We were delighted that our solution was chosen to reliably secure real-time video to help protect Fort Myers from further violence and criminal activities. Transmitting on uncongested bands, our low latency, interference-free radios are especially suited to video surveillance networks and are already instrumental in connecting video to a number of police departments around the US," said Zeev Farkash, VP Global Sales at Siklu. According to Jonathan Antar, Chief Operating Officer at True Security Design, a consultant for the project, Siklu's wireless connectivity is designed to handle demanding cameras that require more bandwidth outside of the common 6GHz bands. "Siklu's products offer a high throughput and a small form factor, which has its place in the market," he said.
The project included building a wireless network that could extend the BPD video surveillance system to the Trestle Siklu's world's smallest backhaul radios were selected by Bethlehem Police Department (BPD) and Bethlehem Redevelopment Authority (BRA) to provide Gigabit capacity and interference-free operation to help secure and protect the new Hoover Mason Trestle at SteelStacks, a ten-acre campus dedicated to arts, culture, family events that was once home to Bethlehem Steel, the second largest steel manufacturer in the nation. Axis Communications, the global leader in network video, provided cameras, while LTW (Let's Think Wireless, LLC) provided system integration, design and installation services. Speedy deployment and easy integration "When it came to selecting a solution, I do not recall any real competition to the speedy deployment and easy integration of Siklu's powerful EH-600T and 1200FX radios," said Peter Lutz, VP Government and Public Safety, LTW. LTW has already deployed Siklu's connectivity solutions in a number of projects throughout Newark and Jersey City, New Jersey for both the Police Department and City IT Departments. The Hoover Mason Trestle is the new elevated pedestrian way in the artsy zone, at an old steel factory site turned music and event venue in Bethlehem, Pennsylvania, known as SteelStacks. The elevated walkway opened in June, and scheduled events in the zone, in addition to the new walking path are expected to draw significant crowds to the area, both of which create a need for connectivity. The project included building a wireless network that could extend the BPD video surveillance system to the Trestle, in an effort to ensure the safety and well-being of potential visitors. Siklu's 60, 70/80GHz radios were selected as they transmit on different frequencies than WiFi, and would therefore be able to assure reliable operation of the CCTV delivery system, even in potentially congested areas with much anticipated WiFi activity, such as the Trestle. Partnering with Axis Communications LTW set up the network utilising Axis cameras with Siklu EH-600Ts deployed at street-level in a daisy-chain configuration. Video from these cameras is aggregated to a rooftop Siklu EH-1200F. Video footage from the aggregation point is transmitted to the local police department, the Bethlehem Redevelopment Authority, and to additional Siklu links throughout the city. "When it came to selecting a solution, I do not recall any real competition to the speedy deployment and easy integration of Siklu's powerful EH-600T and 1200FX radios," says Peter Lutz, VP Government and Public Safety, LTW The network needed to be up and running prior to the commencement of 'Musikfest,' the City's major music festival. Project integration went smoothly, and deployment was ultra-swift, taking only seven days. "Axis is very excited to partner with Siklu to provide solution architecture for physical security," said Vince Ricco, Business Development Manager of Axis' Technology Partner Program. "Siklu's ease of deployment and scalability make an ideal solution to solve these types of wireless requirements quickly and easily." The surveillance system at the Hoover Mason Trestle provides continuous monitoring of a public walkway that is part museum, a community recreation resource and local attraction. The trestle is 46 feet tall and is 2,000 feet long. Now a local attraction, the narrow gauge railroad was once used carry the metals and minerals needed from the ore yards to the blast furnaces where they made iron. "Siklu is excited to be part of this promising redevelopment project. LTW's integration team's understanding of Siklu's unique technology benefits, such as extremely low delays enabling extended cascading, and predictably reliable performance, prove they listen to the customer's pain points," added Ilan Moshe, GM of Siklu Communication NA.
Experts sections
Featured white papers
3 reasons to migrate to a new access control system
Download
Schooling the market on education security
Download
Lawrence, Massachusetts deploys FLIR video system for safety
Download