Steven Millwee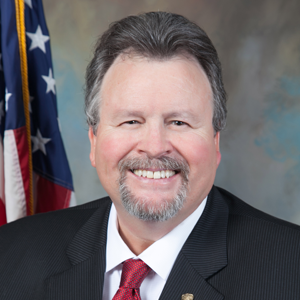 Steven Millwee
CPP,
SecurTest, Inc.
Steven C. Millwee, CPP, is the founder, president and CEO of SecurTest, Inc., a leading background screening firm. Millwee was the 2002 president of ASIS International. He is a frequent expert witness in areas of negligent hiring, retention, security, and workplace violence. He is the inventor of several patents and author of articles and books. Millwee founded SecurTest in 1978, after serving as the lead homicide detective for the Hillsborough County Sheriff's Office in Tampa and with the FBI for eight years.
Articles by Steven Millwee
One leading company has developed an identity management system using patents that verify the identity of an applicant Most enterprises rely on background screening providers to report accurate and complete information without understanding the litigious landscape. Security executives often have little input in how background checks are performed or by what provider, as this has become the domain of human resources (HR). A growing trend finds employers and their background screening providers facing federal and class action lawsuits over inaccurate background reports. Fair Credit Reporting Act Jonathan Santiago Rosario recently sued a national retailer for violating the Fair Credit Reporting Act (FCRA) by allegedly denying him a job based on inaccurate background results and claiming the company did not allow him to correct the results. This is not the first time Rosario has been forced to file such a lawsuit. The recent class action suit is his third suit against employers or background screening providers for claiming he was a convicted felon. Rosario previously sued another provider in 2013 and 2015. In 2013, Rosario applied at a national retailer. He further claimed that he had been disputing inaccuracies published by the provider since May 2011 through 2013. In 2015, Rosario applied with a national convenience store chain, and the same provider from 2013 performed another background check. He claims that the provider that got his report wrong in 2013 refused to reinvestigate his dispute. Background screening checks In the history of similar FCRA federal lawsuits, no single background screening provider or employer facing an FCRA related lawsuit has yet to take their case to trial. These results benefit potential employers and applicants, while concurrently establishing a new standard of excellence Thus, a logical question is: How could either background screening provider have known that Rosario's background report was inaccurate? An even better question is how could the background reports been vetted or "accuratised" to avoid costly litigation that often exceeds $20 to $50 million to settle a class action, protect the brand and reputation and more importantly, in this case, prevented the real Rosario being falsely labeled a felon. Reviewing reports in real time The industry has seen hundreds of similar federal lawsuits. Importantly, one insurance company for a national background screening firm prevailed at trial where the court ruled it did not have to cover the class action settlements or defence costs over the FCRA claims of the provider. This case sets an alarming precedent for insurance companies to deny coverage when employers, users of reports and background screening companies find themselves in the crosshairs of a single action or class action lawsuit. The Fair Credit Reporting Act (FCRA) and federal court rulings require background screening providers and users of background reports to provide "contemporaneous notification" to subjects of background reports prior to taking adverse action. Three patents have been issued, under the brand iReviewNow.com, that allows the subject to review his/her report in real-time. In a scenario wherein Rosario was a subject of a background check performed by a provider licensed to use iReviewNow, he would have instantly disputed the accuracy of the report, identified the records that were in error and explained that his brother had stolen his identity. Employers can use the Independent Self-Assessment report to consider the candidate from a 360-degree point of view Identity management systemsAnother leading company has developed an identity management system using patents that verify the identity of an applicant; employee, vendor, or visitor. Among many other attributes, this new system would have allowed a speedy, fair, accuratised outcome. These results benefit potential employers and applicants while concurrently establishing a new standard of excellence and a performance threshold that qualitatively appeals to the HR community, privacy advocates, insurance providers, lawmakers and the media, among others. Transparency, reliability, and accuracy are critical to business and governments. Candidate ability to review their background reports in real-time, ensure its accuracy and completeness, and dispute inaccuracies follows the FCRA mandates, but also reflects on employers promoting transparency and fairness. Independent self-assessment A second feature in the three patents is the independent self-assessment option. Employers use this option to follow the EEOC guidelines before taking adverse action on criminal records that may adversely impact protected groups. This section allows the subject to explain his/her criminal history and more importantly provide information about self-rehabilitation. The individual can in real-time upload documents to evidence such rehabilitation, allowing the employer or user of the report to consider the candidate from a 360-degree point of view. As is becoming increasingly common, employers are more and more being compelled to hire individuals who have redeemed themselves and/or have committed past offenses not germane to the position being sought. Security managers should educate themselves about the latest background screening practices and industry standards The Independent Self-Assessment is gaining traction at state level. On January 10th, 2017, the California Fair Employment & Housing Council (FEHC) approved regulations that restrict the use of criminal records of job applicants and employees by employers in hiring and other employment decisions, including the mandatory requirement to perform the Independent Self-Assessment. Fairness, transparency, responsiveness and accuracy are essential to protecting the enterprise, your brand, the public and in preventing catastrophic workplace violence and class action lawsuits. Safeguarding businesses Security managers should educate themselves as well as their HR and operations partners about the latest innovative background screening practices and industry standards established in partnership between ANSI, ASIS, and SHRM. The security executive can then help develop new protocols for the pre-employment process and make strategic recommendations on screening tools that will safeguard the enterprise and its brand. Don't be the next victim – because in an attempt to trim your budget, you fail to understand that comprehensive, accurate and complete background checks of employees, contractors, vendors, and others protect everyone. You only get one chance to make the right hiring decision, or you may end up with months or years of dealing with the unqualified or violent employee. Negligent hiring is a brand killer.
Experts sections