Scott Schafer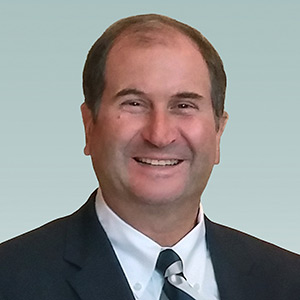 Scott Schafer
Chairman,
Security Industry Association
Scott Schafer is chairman of the board of directors for the Security Industry Association (SIA) and the principal/CEO of SMS Advisors, a security consulting organisation with a focus on improving growth and profitability. An experienced senior executive, he has previously worked with medium-sized and large technology companies including Arecont Vision, Pelco/Schneider Electric, Reynolds & Reynolds and NCR/AT&T, and he currently serves on the board of advisors of several high-tech security companies.
Specialisation:
Megapixel IP cameras
Round table contributions
Articles by Scott Schafer
The Security Industry Association (SIA) looks forward to 2019, and it is apparent that physical security is moving into its most formative years. Changes presented by emerging technology, open systems and growing connectivity among devices and sensors will make a big difference for manufacturers, systems integrators/dealers and end users. With a more open, connected environment come cyber risk and data privacy concerns – which is why, in SIA's 2019 Security Megatrends, cybersecurity's impact on the physical security industry ranks number one on the list. Cybersecurity is affecting all areas of the industry landscape, from security implementation to attracting top talent to the workforce. Digital transformation The digital transformation we are experiencing impacts many other parts of the security industry as well, bringing opportunities like evolving identity management and collecting and delivering big data to customers. At this critical point in the industry's development, it is important to embrace change, leverage disruptive technology in ways that give companies a competitive advantage. To determine this year's Megatrends, SIA surveyed hundreds of executives from member companies To determine this year's Megatrends, SIA surveyed hundreds of executives from member companies, along with current and recent Securing New Ground speakers and attendees, to identify which previous trends were still relevant, which trends were no longer as impactful and which broad trends should be added to our report. This year's Security Megatrends 1. Cybersecurity's Impact on Physical Security: It is important to prioritise cybersecurity for your business, your customers' business and the vendors with which you work. This trend calls for continual process improvement and investment. 2. Internet of Things (IoT) and the Big Data Effect: The security industry makes use of IoT, analytics, artificial intelligence (AI), robotics and more, and data is coming from everywhere. The industry now faces the challenge of effectively managing and segmenting this information to be pertinent to the user. 3. Cloud Computing: Cloud platforms and applications are becoming prevalent across security solutions. This technology helps security integrators provide managed services and the advantages of off-site systems and services to customers. 4. Workforce Development: With historically low unemployment, finding skilled employees is a challenge to the whole security industry. Security stakeholders need talent with IT, cybersecurity, AI and even privacy expertise, presenting a need to grow students' interest in the industry. 5. AI: Research firm Gartner predicts a new "democratisation of AI" that will impact more organisations than ever before. Companies are now testing this technology before offering it to customers and exploring how AI data can be used to improve security threat assessment and response. 6. Emphasis on Data Privacy: Growing connectivity brings new concerns over data privacy. Finding the balance between security and convenience is a dilemma the industry must now address. 7. Move to Service Models: The newest home security technologies are strongly impacting installing companies. Systems integrators must find ways to focus on services customers want and need and move to managed service models to make up revenues. 8. Security Integrated in Smart Environments: As everything becomes connected, smart environments will begin to proliferate. Buildings and cities are becoming more conscious, with connected systems now able to automatically respond to and even anticipate the needs of facility users and citizens. We must continue to find ways to make these environments smarter and safer. 9. Identity of the Future: With facial and voice recognition and biometrics growing in popularity and appeal, how will we enter buildings and access networks tomorrow? The industry will anticipate and adapt to constant technological change in identity and visitor management. 10. Impact of Consumer Electronics Companies: The influx of consumer electronics companies and DIY systems means changing rules and players in the security industry. This disruption presents both challenges and opportunities for security companies.
High definition (HD) megapixel cameras can help in the surveillance of larger areas with fewer cameras while delivering superior detail and improving overall security operations. This translates into lower infrastructure costs and improved overall return on investment (ROI), enabling users to deploy less expensive video systems with megapixel cameras and achieve better performance and functionality. In this article, Scott Schafer, Executive Vice President of Arecont Vision explains that these efficiencies become even more compelling with the deployment of panoramic view megapixel camera systems. Securing large areas with adequate camera coverage can be challenging, and the use of pan-tilt-zoom (PTZ) cameras often does not suffice in these applications. A PTZ camera can only be pointed in one direction at a time and can miss important or security-threatening events in another part of the coverage area. Panoramic view cameras don't miss anything; a single 180° or 360° panoramic view camera can cover a large area that would require many conventional cameras or multiple PTZ cameras. The following real-world examples demonstrate how panoramic view cameras can simplify and lower the cost of a video surveillance system: At a gasoline station in South Africa, three 180° panoramic view cameras provide detailed images of the fuelling islands while a 360° panoramic view camera keeps watch inside the store. The surveillance cameras are positioned strategically for wide-area coverage, with the ability to digitally zoom in for a close-up of specific parts of a larger image, such as a person's face or a licence plate number, without losing detail. At a supermarket distribution centre in Colorado, a 180° panoramic camera is installed outdoors on the side of Panoramic megapixel cameras offer overall performance benefits and cost efficiencies that make them appropriate for a wide range of mainstream video surveillance applications the building to watch the guard shack, trucking lanes, parking area and shipping/receiving. The 20-megapixel day/night panoramic camera provides a complete view of the property, replacing a PTZ camera that provided only a limited angle both for live and recorded views. In contrast, the 180° panoramic camera captures the entire scene in high resolution with a much larger field-of-view. A heater-blower enables the camera to operate in temperature extremes. At a police department in New York State, 8-megapixel, 180° panoramic cameras are installed at the front and back entrance for exterior video coverage. The wide panoramic field-of-view eliminates the costs for additional security cameras and pan-tilt-zoom units. The cameras automatically switch from colour to black and white at night. A 180° megapixel camera provides a comprehensive view to enable police to watch for illegal dumping at a waste centre in Pennsylvania. The surveillance system has made it possible for the police to identify and issue citations to people who discard unauthorised items. The system can clearly see what people are disposing of and identify their faces and the number plates of their vehicles. 360° panoramic cameras can cover a large area that would require several conventional surveillance cameras 180° and 360° surveillance capabilities The examples above demonstrate how panoramic cameras enable the user to view and record an entire large field-of-view while simultaneously digitally zooming in on multiple regions of interest, something a PTZ camera cannot do. Panoramic view cameras are available with 180° and 360° imaging capabilities, and 8- or 20-megapixel resolutions (which will continue to increase). This allows even larger areas to be viewed with the ability to capture precise details. A panoramic camera with 20-megapixel resolution can replace many analogue or standard definition IP cameras to provide comprehensive and continuous coverage of a large area. This includes PTZ cameras which may be pointing in the wrong direction when events of interest occur. The latest 20- and 8-megapixel panoramic view cameras have also been enhanced with day/night functionality. Using one camera instead of many establishes a new benchmark for cost savings by requiring fewer software licences, less network infrastructure and the elimination of the additional poles, cabling and power supplies required for installation. Panoramic surveillance becomes mainstream Once thought of exclusively for use in specialist applications, panoramic megapixel cameras offer overall performance benefits and cost efficiencies that make them appropriate for a wide range of mainstream video surveillance applications. Complete and continuous coverage of an area is especially important to ensure that there is forensic-quality video of an event for investigation and/or prosecution. Resolution is also a key aspect of video coverage, whether it's a car park or a city street outdoors, or an auditorium, atrium or other large area indoors or out. High resolution megapixel cameras can deliver usable video of an event, including details of faces and identifiable number plate digits, to help improve overall safety and security.
Experts sections