Ron Hawkins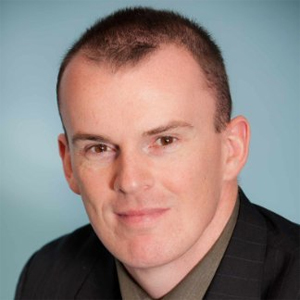 Ron Hawkins
Director of Industry Relations?,
Security Industry Association
Ronald Hawkins is director of industry relations for the Security Industry Association (SIA). His primary responsibilities include liaising with other associations and organisations, serving as editor of SIA Technology Insights?, overseeing interest groups focused on education, health care and retail security, and managing the implementation of research projects. ?Before joining SIA as manager of communications in 2008, Hawkins worked as a reporter then editorial page editor for Potomac News, a daily newspaper in northern Virginia, then as an associate with Lussier, Gregor, Vienna & Associates, and federal government affairs firm near Washington, D.C. Hawkins, a native of Maine, holds a master's degree in journalism and public affairs from The American University and a bachelor's in political science from Bates College. He is a non-commissioned officer in the Maryland Air National Guard and has deployed to Afghanistan and Iraq.
Experts sections
Featured white papers
3 reasons to migrate to a new access control system
Download
Schooling the market on education security
Download
Lawrence, Massachusetts deploys FLIR video system for safety
Download