Robert Kaiser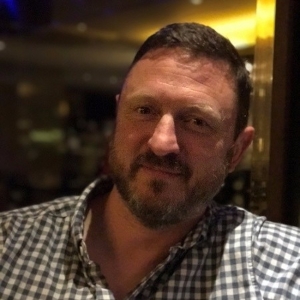 Robert Kaiser
Founder and CEO,
PPSS
Robert Kaiser is the Founder and CEO of PPSS Group. He is also the Founder of BitePRO and SlashPRO, which are now part of PPSS Group. Prior to this, he worked as the Managing Director at ASEO, and Director at SEG.INT.ES Security.
News mentions
PPSS Group's next generation of high-performance body armour is taking personal protection to a completely new-found level. Made from Auxilam, a unique carbon fibre composite material, this latest body armour will protect the wearer from even the most vicious and brutal types of edged weapon and shanks imaginable. Utilising a combination of the incredible strength of carbon fibre, the auxetic properties of Auxilam technology and some additional 'top secret' assets derived from the specially developed composite structure, this next generation of body armour offers a truly outstanding balance of weight, protection, performance and durability. Polycarbonate-based stab resistant vests Comparing it with PPSS Group's highly acclaimed polycarbonate-based stab resistant vests, the company is claiming a reduction of 19% in thickness (utilising a 3.9mm carbon fibre composite) and a 6.6% lower aerial density and reduced weight for its latest development. Yet, it will be certified to KR2/SP2 according to the UK Home Office Body Armour Standard, as well as NIJ Level 2 (Stab & Spike) and VPAM K2/D2 meaning it will offer a truly significant higher level of knife, spike and needle protection. Thoroughly field tested, the body armour will be made available from 6th January 2020 Body Armour Thoroughly field tested, the body armour will be made available from 6th January 2020. Government agencies and security companies will be able to choose from an array of different styles, ranging from covert, overt to hi viz overt options. Robert Kaiser, CEO of PPSS Group states "Law Enforcement, Border Force, Immigration, Customs and Prison Officers are being attacked by criminals carrying and using knives, machetes, shanks, blunt objects and hypodermic needles every day." VPAM certified protection He adds, "Our key objective is to protect those men and women even more effectively. Using the very latest in technology and following extensive research and development, our latest body armour is now offering previously absolutely unthinkable levels of protection. It also offers exceptional, VPAM certified protection from blunt objects, effectively reducing the risks of blunt force trauma injuries e.g. internal bleeding." The UK headquartered firm has been supplying countless of homeland security agencies in countries around the world with their widely respected polycarbonate-based stab resistant vests over the past ten years.
PPSS Group launched SlashPRO Cut Resistant Neck Guards in order to help further improve the personal safety of homeland security professionals worldwide. The latest addition to this widely respected brand of slash resistant clothing certainly makes sense, understanding that the side of the neck and throat contains both the Carotid Artery and Jugular Vein. If either is cut by an attacker one will most likely suffer from rapid blood loss, subsequent shock and most likely death. Demand from homeland security agencies PPSS Group have identified a noticeable increase in the demand for such products, especially from several homeland security agencies, such as prison, police, immigration, customs, border forces and other government agencies. Many of these agencies have reported incidents, which saw their officers being brutally attacked. Many attacks had targeted the officers' throats and necks. PPSS Group have identified an increase in the demand for such products, especially from several homeland security agenciesRobert Kaiser, CEO of PPSS Group said: "Many government employees or security professionals have been attacked from behind. This may well be the case because they, for whatever reasons, either trusted the attacker to a reasonable level, or because the attackers put themselves intentionally into such position in order to cause max injury or even death." "No matter how hard we try, we simply cannot eliminate their operational risks. However, what we can do is continue our research and development and relentlessly explore all possible options to further improve the personal safety of those who serve our countries and protect us." High levels of certified cut protection SlashPRO Neck Guards can be worn 'turned up' to cover the entire neck area, or 'turned down' for covert operations or a more natural look. They are available in black as standard colour. The new neck protectors offer thoroughly field tested and exceptionally high levels of certified cut protection. Verified test reports highlight European Cut Level 5 (EN 388:2016), International Cut Level 5 (ISO 13997:1999) and American Cut Level A5 (ANSI/ISEA 2016).
UK based PPSS Group has recently seen record sales for their SlashPRO Slash Resistant Clothing brand, offering tested, certified and reliable levels of cut resistance. Poverty and social exclusion, religious and political extremism, drugs, social media as well as serious mental illnesses have all been blamed for the global rise of knife crime. SlashPRO Slash Resistant Clothing is made from 100% Cut-Tex PRO, a highly acclaimed, cut resistant fabric made in Great Britain The news of individuals grabbing a kitchen knife and causing serious harm and injury to others has become a rather normal daily occurrence today. Knives have recently also become the weapon of choice for many so called 'lone-wolf' attackers due to the low planning required to conduct a knife attack whether against an individual or mass group. Protecting officers from knife attacks Homeland security agencies, such as police, prison, border control, immigration and customs units, as well as private security companies from around the world have now turned to the firm to purchase garments protecting their officers from such weapon. SlashPRO Slash Resistant Clothing is made from 100% Cut-Tex PRO, a highly acclaimed, cut resistant fabric made in Great Britain. According to the manufacturer, the fabric is comfortable to wear, skin friendly and Latex free. Easy-to-wear slash resistant clothing It is our mission to protect professionals at risk, with a range of easy-to-wear, slash resistant clothing"The company's CEO, Robert Kaiser said: "Slashing dangers are now relatively frequent for these workers and it is has become a realistic and daily occupational risk. The cutting of an artery or blood vessel can cause rapid blood loss, shock and even fatality, and it is our mission to protect professionals at risk, with a range of easy-to-wear, slash resistant clothing." "There are men and women out there who have made a professional choice in their lives to protect other human beings, facilities, venues, events and infrastructure from the bad guys." "We at PPSS Group genuinely believe those men and women have the moral and legal right to be equipped appropriately, and slash resistant clothing is appropriate and ultimately can save valuable lives."
Experts sections