Dr. Prith Banerjee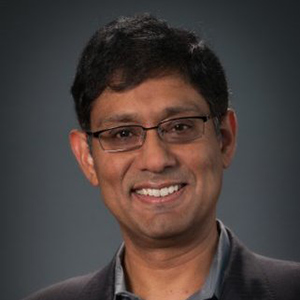 Dr. Prith Banerjee
Executive Vice President and Chief Technology Officer,
Schneider Electric Limited
Dr. Prith Banerjee is the Executive Vice President, Chief Technology Officer, and member of the Executive Committee of Schneider Electric, reporting to the Chairman and CEO. In this role, he is responsible for driving innovation and technology differentiation, and coordinating the R&D activities of the company across its five businesses with 11,000 R&D personnel, and a €1.3 billion R&D investment. He has previously served as the Managing Director of Global Technology R&D at Accenture, Chief Technology Officer and Executive Vice President of ABB, Senior Vice President of Research at HP and Director of HP Labs. He has also served as the Dean of the College of Engineering at the University of Illinois at Chicago. His research interests are in electronic design automation, and parallel computing, and he is the author of about 350 research papers. He has also supervised 37 Ph.D. students. Dr. Prith Banerjee currently serves on the Board of Directors of Cray and the MSB Board of the International Electrotechnical Consortium. In the past, he has served on board for the Anita Borg Institute, the Computer Science Board of the National Academy of Engineering, and the Technical Advisory Boards of Ambit, Atrenta, Calypto, and Cypress. He is a fellow of the AAAS, ACM, and IEEE and a recipient of the 1996 ASEE Terman Award and the 1987 NSF Presidential Young Investigator Award. Dr. Prith Banerjee holds a B.Tech. degree (President's Gold Medallist) in Electronics Engineering from the Indian Institute of Technology, Kharagpur, and an M.S. and Ph.D. in Electrical Engineering from the University of Illinois, Urbana.
Experts sections
Featured white papers
3 reasons to migrate to a new access control system
Download
Schooling the market on education security
Download
Lawrence, Massachusetts deploys FLIR video system for safety
Download