Natalie Richardson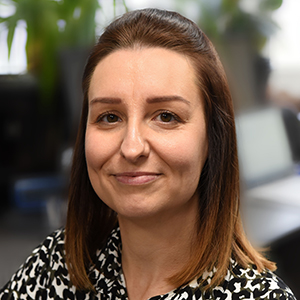 Natalie Richardson
Regional Sales Manager, U.K.,
Winsted Corporation
Natalie Richardson is the Regional Sales Manager at Winsteds U.K. business development team.
News mentions
Richardson will manage the company's customer base in the Dubai, Abu Dhabi and Qatar regions of the Middle East Winsted Corporation, a provider of control room console solutions, announces the addition of Natalie Richardson, regional sales manager, to the company's U.K. business development team. New job role Richardson will manage the company's fast expanding customer base in the Dubai, Abu Dhabi and Qatar regions of the Middle East. With 16 years of experience and knowledge, she brings a strong background in sales and business development. Adding Richardson to the team is a result of increasing volume of product inquiries and ensuring the growing demand is adequately met. "The rising popularity of our equipment means we are investing in increased support to handle our expanding order books and maintain the high standard of Winsted's frontline customer support in the long-term," said Terry Shough, general manager of Winsted's U.K. operations. "Natalie's appointment is part of our on-going business development plan to establish a network of highly motivated and knowledgeable personnel that will reinforce Winsted's position." Winsted expansion Based in Minneapolis, Winsted expanded to overseas territories in 1975, primarily in the U.K., and in 1976 began concentrated efforts to establish distribution in the Middle East. "I am excited to join such a long-lived, very well regarded company like Winsted and a team that is committed to delivering best in class solutions," Richardson said of her new position. Winsted's international distribution was firmly established in 1984 with the formation of Winsted, Ltd. in Worcestershire, England. Since then, Winsted, Ltd. has become a design and manufacturing facility serving the European, Middle Eastern and African markets. With an expanding global network of distributors, Winsted is in an excellent position to satisfy and support its rapidly growing international client base.
Experts sections
Featured white papers
3 reasons to migrate to a new access control system
Download
Schooling the market on education security
Download
Lawrence, Massachusetts deploys FLIR video system for safety
Download