Mohammed Murad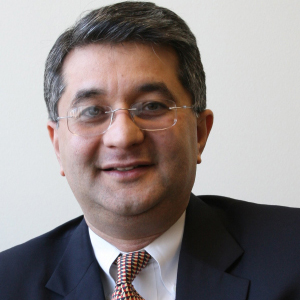 Mohammed Murad
Vice President Global Sales and Business Development,
Iris ID Systems, Inc
Mohammed Murad is Vice President, Global Development and Sales for Cranbury, N.J.-based Iris ID Systems. Its IrisAccess™ is the world's most widely deployed iris recognition platform, used in thousands of locations authenticating the identities of millions of people.
Round table contributions
The concept of how security systems can contribute to the broader business goals of a company is not new. It seems we have been talking about benefits of security systems beyond "just" security for more than a decade. Given the expanding role of technologies in the market, including video and access control, at what point is the term "security" too restrictive to accurately describe what our industry does? We asked the Expert Panel Roundtable for their responses to this premise: Is the description "security technology" too narrow given the broader application possibilities of today's systems? Why?
Terrorism is in the headlines all over the world. After any such incident, many of us in the physical security market find ourselves asking: What could we have done to prevent it? Assessing risk and preventing catastrophes before the fact are part of our market's DNA; and yet, too often the random nature of terrorist attacks and their targeting of public places leave us unsure of anything anyone could have done. How can we translate the benefits of our industry's products into real-world solutions that can prevent terrorist attacks? We presented the question to this week's Expert Panel Roundtable, and received a variety of interesting responses. Specifically, we asked: How is the recent rise in terrorism impacting the physical security market (e.g., higher demand, different mix of products, etc.)? How should the physical security market respond? What solutions are needed?
Historically, biometrics applications have often been thought of as specialised, high-tech and used predominantly in governmental markets. Everyday systems have tended toward card readers and keypads, while biometrics have been associated with high-security applications. Today, however, biometrics are much more mainstream. Fingerprint readers, in particular, are as near as our smart phones. Many other biometric applications are also becoming more common in a wide variety of markets. We asked this week's Expert Panel Roundtable: What non-governmental markets are likely to embrace biometrics? Which technologies will be most popular?
Experts sections
Featured white papers
3 reasons to migrate to a new access control system
Download
Schooling the market on education security
Download
Lawrence, Massachusetts deploys FLIR video system for safety
Download