Missy Dalby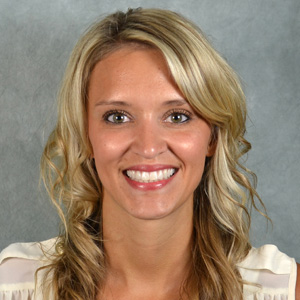 Missy Dalby
Product Marketing Manager,
Nortek Security & Control LLC
Missy Dalby is currently the Product Marketing Manager for Nortek Security & Control, a world leader in smart connected devices and systems for the residential, security, access control and digital health markets.
Articles by Missy Dalby
"Netflix," "twerk" and "selfie" were added to the dictionary. Boston Marathon bombing. Activist Nelson Mandela and actor Paul Walker died. Edward Snowden gave NSA classified documents to Wikilinks. These events may seem like they happened only yesterday, but they are some of the top news headlines from four years ago. Four years can feel like a very short time, and in four short years, every security panel installed by dealers to date will go dark. The current communication method for most home security systems is via CDMA and 3G (GSM) technologies. With the emergence of faster, better, and stronger 4G LTE technology, carriers are migrating away from old technology standards and methods towards new, more efficient ones. As such, the older technology is going dark, and soon. One year ago, AT&T stopped certifying new 3G parts. Meaning manufacturers of cellular modules, like Nortek Security & Control, have stopped making them. At the end of 2018 they will stop letting customers add systems utilising 3G radios to their channels. Knowing this, dealer programs like Monitronics and Guardian have already stopped or have significantly slowed the acceptance of 3G operated systems. Shifting from 2G to 3G technology One of the big questions asked by most security dealers is: Should I roll a truck to replace the panel/cellular communication? To appropriately answer, let's take a look back at the last time a shift in technology like this occurred. In 2016, 2G communication switched over to 3G and many dealers waited until systems failed to communicate before they started changing equipment, which is not a recipe for success. These networks help lay the foundation for how smart device technology interacts with a home security system and on which network To be fair, network providers don't turn off bandwidth and access points like switching off a light. It starts slowly, as the provider starts to allow the technology to degrade over time. What dealers will experience is that parts of their service area will start to go down, or the service will become much slower than normal. Unfortunately, there is not a published schedule for where and when the services will decline, so the best advice is to begin to change the entire customer base early to avoid disruption. With that in mind, the answer about rolling a truck is a resounding yes. Dealers should figure out how many ticking time bombs they have, figuratively speaking, and start laying out a plan to upgrade them over time. Waiting can be a costly move that proves to be deadly to their business. It's ideal to plan for the longest window to make this change to ensure that the majority of your customer accounts don't sunset at once. Understanding 4G, 3G and CDMA The cellular market is shifting away from older communications standards with all major carriers quickly adopting 4G LTE technology. The benefits of LTE are a faster network and more broadband, which equates to faster Over-the-Air (OTA) programming and updating, and extended life without the need to roll a truck. Customers will experience faster home control response and faster streaming of CCTV video.Many telecommuniations providers are rolling out their 4G LTE offerings. For example, Verizon's 4G LTE network offers a super-fast cellular connection and the robust data capacity needed to rapidly deliver interactive services. AT&T is also rolling out 4G LTE, but due to coverage concerns, those radios will also be backward compatible with 3G – for a while. That backward compatibility tends to lead to more expensive radios, but ensures that the new radio you install today will work today and for years to come. The cellular market is shifting away from older communications standards with all major carriers quickly adopting 4G LTE technology These networks help lay the foundation for how smart device technology interacts with a home security system and on which network. This also allows for channel connection and using the network to send push alert notifications, updates, and other new and timely information. LTE Cat 1 vs. Cat 3 and VoLTE Another nuance of LTE is Category 1 (Cat 1) vs. Category 3 (Cat 3) LTE. Cat 3 LTE is what is available now and offers data transfer speeds and voice quality similar to the smart phone on which you may be reading this article. Cat 1 LTE are less expensive modules and are available for data only applications but, the industry is waiting for VoLTE (Voice over LTE) certification on Cat 1 to ensure two-way voice functionality. Word is that lower cost LTE will be available soon, however the date is still unknown. The trade-off is lower speed (100 Mbps to 10 Mbps) but for the data transmitted by security systems the speed (security panel application) is not noticeable. Cat 3 supports two-way voice today. The latest sunset dates for existing cellular technologies came straight from Verizon and AT&T. Verizon is pushing to be the first U.S. based network fully on LTE, so they have an aggressive sunset date of December 31, 2019. AT&T is also working to switch to LTE, although their window for sunset is longer: the end of 2021. That said, AT&T has warned cellular module makers that at the end of 2018, they will no longer issue SIM cards for 3G devices, which moves up the need to jump on the LTE train significantly. AT&T has warned cellular module makers that atthe end of 2018, theywill no longer issue SIMcards for 3G devices Cost-efficient system upgrades The choice is simple; do you want to create a plan to upgrade your current installation base and avoid costly disruptions of service and potential loss of customers, or wait until that decision is forced upon you? If you wait, you may find that entire sections of the towns or states that you cover go out overnight, leading to a service nightmare. Of course, there is a cost to making these service calls. After polling several dealers, I found that the costs hover between $150 and $250, including the cost of the new radio. This can also take a needed technician away from a new install. So, how can dealers try to turn the lemons of this forced change into lemonade? By finding ways to turn this need to upgrade equipment into a profitable visit. As service technicians plan for routine service calls, map out nearby customers and see if they are willing to have the technician that is already in the area make a stop to upgrade their system. Prepare for future technological updates Some savvy dealers are offering promotions during these upgrades, offering home automation devices or new doorbell cameras, where they profit off of the sale of the new equipment and any increase in RMR helps to defray the costs of the service call. The new solutions also benefit the homeowner and make their system more valuable to them, which creates a win-win. Finally, be forward thinking and also switch out the panel to one with a replaceable cell sled, like the 2GIG GC3, so for future technological updates you don't have to roll a truck and only have to mail out a new radio. The change is coming – will you be ready?
Experts sections
Featured white papers
RFID and smartphone readers in physical access control
Download
Access control & intelligent vehicle screening
Download
How plate reader technology increases your perimeter security
Download