Michel Roig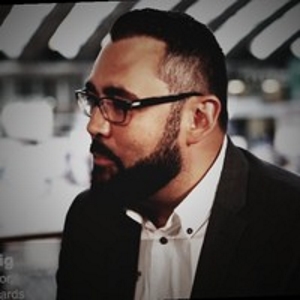 Michel Roig
Senior VP, Head of Busines Line Payments & Access,
Fingerprint Cards AB
Michel Roig is the Senior Vice President, Head of Busines Line Payments & Access at Fingerprint Cards AB. Previously Michel Roig was the Vice President, Head of Sales and Customer Support at Fingerprint Cards AB.
News mentions
To meet the evolving design needs of the diverse and growing market for biometric access control solutions, the globally renowned biometrics company, Fingerprint Cards AB (Fingerprints) has announced the expansion its fingerprint authentication touch sensor portfolio for physical and logical access devices and applications. FPC1025 sensor access module To enable maximum flexibility in product design, the new FPC1025 sensor version from Fingerprints has a smaller footprint than the other models in the series. The FPC1025 sensor has also been optimised for access control devices where every millimetre counts. This is the fourth addition to Fingerprints' growing access control solutions portfolio, which focuses on offering high performance biometrics with the lowest power consumption and enabling a variety of form factors. Expansion of biometric solutions portfolio Demand for biometrics in access control solutions is expanding and diversifying" "Demand for biometrics in access control solutions is expanding and diversifying. With the further expansion of our biometrics solutions portfolio, we are enabling those with even tighter design requirements to enhance new products with market-renowned biometric authentication technology," said Michel Roig, Senior VP of Payments and Access at Fingerprints. Michel Roig adds, "By leveraging our expertise from the mobile world, we're committed to tailoring our solutions to meet the power, cost and design challenges of the latest physical and logical access control use cases." Support for devices with streamlined user-authentication Like the rest of the portfolio, the FPC1025 can be used by devices and applications where secure, streamlined user-authentication is required. All sensors in the portfolio come with unique features that enable an excellent and secure daily user experience. The access sensor series combines Fingerprints' proven technology to make life simple for device makers and end users.
Biometrics company, Fingerprint Cards AB (Fingerprints™) announces a collaboration with the global on-line distributor, Digi-Key Electronics. This cooperation will strengthen Fingerprints' position and help the company scale into new markets and application areas within IoT and access globally. "This is a step for us to be able to scale with FPC BM-Lite and to reach new verticals that require additional sales channels to drive business. Digi-Key will help us reach out and find new potential markets and application areas," concludes Michel Roig, SVP Business Line Payments & Access at Fingerprints. Capacitive fingerprint sensor technology "We are excited about the new partnership with Fingerprint Cards," said David Stein, VP, Global Supplier Management at Digi-Key. "Biometric Authentication is growing as it continues to be implemented into new applications and devices. Digi-Key now offers customers an easy path to develop secure devices with integrated capacitive fingerprint sensor technology." Fingerprints' BM-Lite Module and Development Kit are currently in-stock and available for immediate shipment from Digi-Key.
Biometrics company, Fingerprint Cards AB (Fingerprints™) announces the expansion of its Biometric Software Platform (FPC-BEP) for access control solutions. Fingerprints has tailored its successful payments software platform to support access control device makers, card manufacturers and system integrators in adding biometric authentication to their logical and physical access implementations. Biometric-enabled cards The platform combines with Fingerprints' biometric sensors to optimise performance for two key access control scenarios: one-to-few and one-to-one authentication. One-to-few sees biometric hardware and software integrated into the access control infrastructure of the building. A small set of biometric credentials (<200) can be enrolled onto the access control solution to enable employees or residents to authenticate and gain access. One-to-one integrates the biometric sensor and software into a plastic card or wearable which is then issued to employees or residents. This approach can be used to add additional security to existing contactless access control infrastructure by simply issuing biometric-enabled cards, or as part of a new system that replaces keys and PINs. Users place their thumb or finger over the sensor when they tap the card to perform a multi-factor authentication and gain access. Payments software platforms "Biometrics is the perfect way to add convenience and security to access control solutions, as you assure that it is the right person that has the right access." comments Michel Roig, SVP Payments & Access at Fingerprints. Scenarios remove the risk of lost and stolen access cards and offer significantly higher security" "This solution is built upon the success and R&D of our mobile and payments software platforms, which verify billions of touches per day, and enables access control stakeholders to layer additional security onto existing or new infrastructure. Both scenarios remove the risk of lost and stolen access cards and offer significantly higher security than PINs and keys. All while maintaining user convenience and privacy, which are fundamental." Impressive biometric performance From a privacy perspective, users' biometric credentials are converted into a biometric template during the enrolment process and can be encrypted on the device. If stolen, the templates cannot be reverse engineered to reveal the user's biometric information. Extensive internal tests using FPC Access sensor series show impressive biometric performance, and best-in-class robustness with FRR < 3%, FAR 1/500,000, and the fastest matching time available on the market.
Experts sections
Featured white papers
How to drive B2B security & operations with smart surveillance
Download
Wireless security: Cut costs without cutting corners
Download
Hybrid hyperconverged systems benefit growing storage and retention needs
Download